Last week I took part in an active travel professional exhibit in Sardinia and it was a different and unexpected experience because I was one of the international buyers, the travel industry royalty. The event was geared towards matching sellers and buyers and in doing so bringing more active travelers to Sardinia.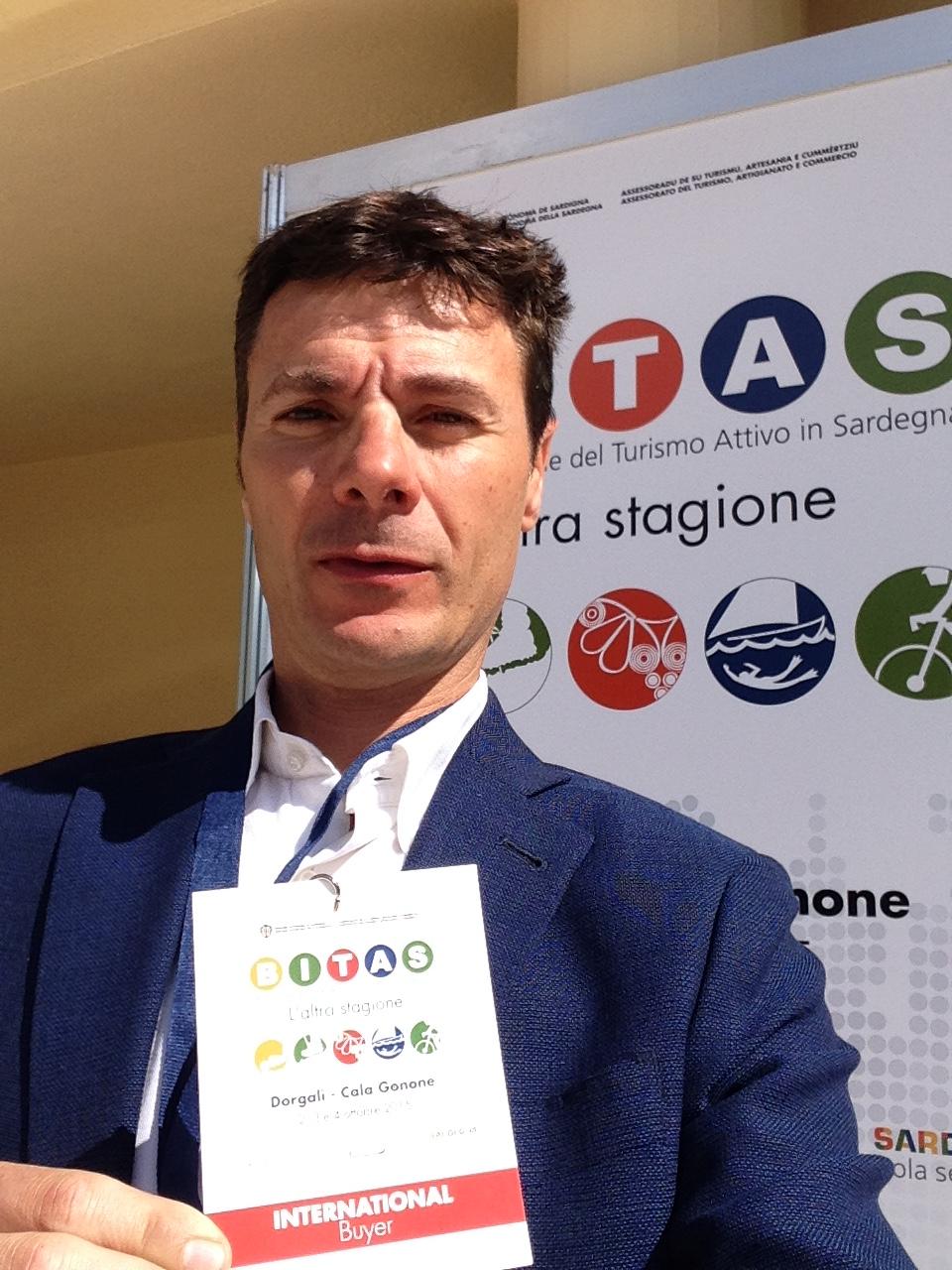 While I have been to many travel trade events, which I love to attend, this was my first time participating as a buyer. I quickly learned upon arriving at the venue that the buyer is a central figure at such events and for that reason he or she is not only treated well, but really pampered.
Buyers are given the best food and wine in large quantities, they stay in the best hotel rooms and all of their needs are not only met but anticipated. And it all makes sense because as the hosting region you want to make a good impression and put the buyer (a human after all) into the right mood to consider what you are offering. Good form and attention to detail are very important because professional buyers have a trained eye for inconsistencies and shortfalls.
And, since it's active travel, it better be fun too. More wine is poured and folk music is played while dancers in local costumes show their skills.
The buyers attending fell into two categories: professional buyers of large tour operators, and business owners. I belong to the latter one and I could not help but empathize with many sellers. The professional buyers were, on the other hand, kind but formal and could not help but comment at the lunch table on the improper approach of some sellers. Little did they realize that that was part of the reason they had lobster in their plates. The truth is that buyers and sellers (hotels, guides, travel companies etc) need each other and they all need an appealing destination that has great activities but also good transportation and infrastructure. Then, on a higher level, there are investments in communication to be made by the region itself. The inbound effort must work as an organic system.
The beauty of Sardinia is how wild and sparsely populated it is. Only 1.5 million people live on this island which is the second largest in the Mediterranean after Sicily. I was, once again, very impressed with Sardinia. At BITAS, I made many contacts to come up with some tour programs for Tourissimo. Here are some of the things that are possible in Sardinia if you are into adventure travel:
Canyoning

Kayaking

and canoeing

Surfing, wind-surfing and kite-surfing

Fishing

Rock climbing

Horseback riding
Also, Sardinia belongs to Italy but it's unique in many ways. Its language, food, and traditions are found nowhere else in Italy and the northwest part of Sardinia has more things in common with Spanish Catalunya than Italy. For decades, it has attracted tourists to its beautiful beaches (some of the most stunning in the World), but all of the inland, which include actual mountains, is yet to be discovered by active travelers.
I am confident (more than ever) that Tourissimo will offer Sardinia to its clients. Options are literally limitless. Contact me if you want to plan a private trip to Sardinia.