Welcome to the Magnifica booking page!
You are about to book one (or more) of our Magnifica Tours. Again, these are special edition all-inclusive programs. You don't need to worry about any extras or unexpected fees.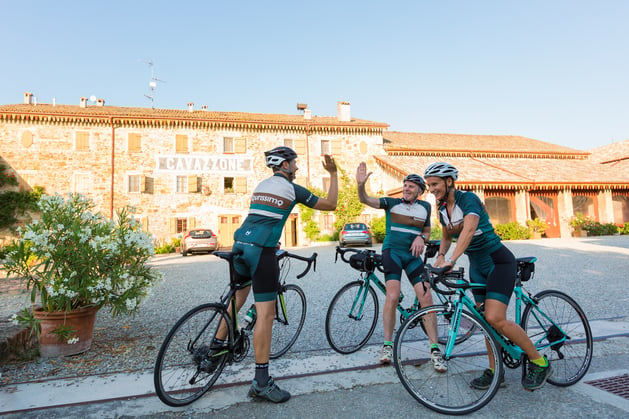 Even more unique Magnifica extras:
Stars and Sun Guarantee
A Magnifica Tour should be about stars and sun. We cannot guarantee good weather but I came up with a "Sunshine or Free" protection policy. If a day of bad weather prevents us from having the ride or hike planned, that day is free.
Lots of Perks
Celebratory cycling kit or technical fleece vest (depending on the type of tour), coffee table album with photographic memories of the tour (one per household), Tourissimo t-shirt, Tourissimo chef apron.