Shipping later this summer!
Sold Out!
Let's stay connected with wine!
Our tours in Italy are all about connecting our guests with the people and places that are sustaining Italy's culture and heritage, and one of the ways we do this is by visiting small, local wine producers.
All of our spring and summer 2020 tours have been postponed as travel restrictions are in place and people have been confined to their homes. We've been brainstorming ways to stay in touch with our guests and to benefit our staff and suppliers in Italy. A wine club is our solution .
Since you can not come to us, we want to bring a special piece of Italy to your doorstep!
What better way to connect than over a glass (or a case!) of wine?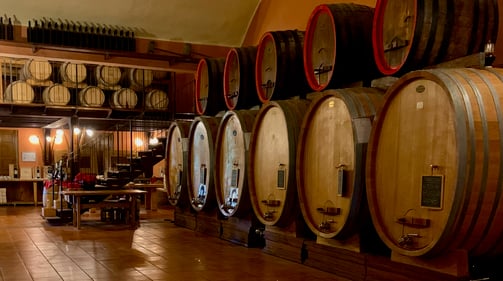 Why sign up?
Wines hand-picked by Tourissimo owners Beppe and Heather
Behind-the-scenes footage and interviews from the wine makers
A selection of wines that would be hard (or impossible) to find outside of Italy
All of the profits from our 2020 shipments will be given as a bonus to our staff and guides.