Bring Your Bike Club to Italy with Us!
It's Easier than you might think. Here's how.
We love working with cycling clubs to put together affordable, active cycling vacations. We can design a program within your budget, including only those things that you want. We can also make the riding as leisurely or as demanding as your group desires, from mostly flat bike paths to famous climbs like the Stelvio.
Italy is an easy choice for a cycling club bike vacation. It's on everyone's bucket list, offers world-class riding and food, and is home to cycling legends. Cycling culture runs deep in Italy, and Italians love to share their passion with visitors. We can even arrange a ride with a former Italian pro cyclist!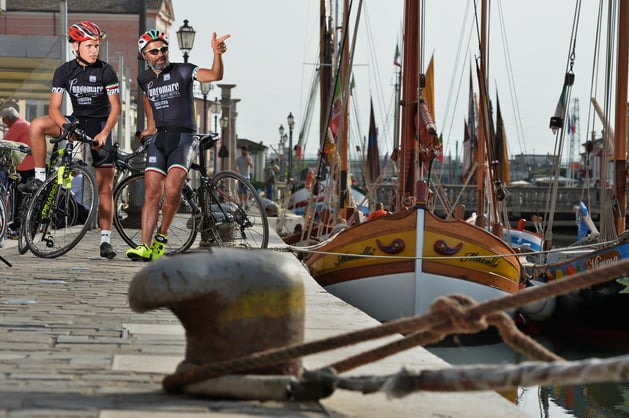 FAQ
How much can I expect to pay?
That will depend on group size and what is included. We can arrange anything from all-inclusive luxury trips to simple tours that are all about the riding. As the group organizer, you could travel for a big discount, depending on the number of participants.
What about non-riders?
Non-riding companions are welcome!
Isn't it complicated?
No, that's what we're here for! We take care of all of the details once you land in country, from pickup at the airport, to accommodations, to bike rentals (we work with Bianchi) or transfer of bike boxes (if applicable). Our guides are experienced and local and are excited to show visitors the best riding and culture of their land! We are also available pre-trip to answer any questions.
How can I get started?
Fill out the contact form below for more FAQs.
Tell Us About Your Cycling Club and Get More Info