Equipment for Walking and Cycling Tours
All of the equipment is included on a Tourissimo Tour
Walking Poles
For a walking tour, you should bring your usual walking/hiking gear. If you want telescopic walking sticks, Tourissimo will provide those. They are Ferrino Mustang and they weigh only 1.1 lbs for the pair (light and sturdy 7075 Aluminum alloy). The anatomical hand grip that continues over the first section of the pole makes it very comfortable and versatile.
---
Our Bikes
Listed below is our Bianchi bike fleet.
We offer carbon road bikes and straight handlebar bikes.
Upon booking a tour, you can request to rent an E-bike (limited availability).
No matter your style of riding, we have the right bike for you.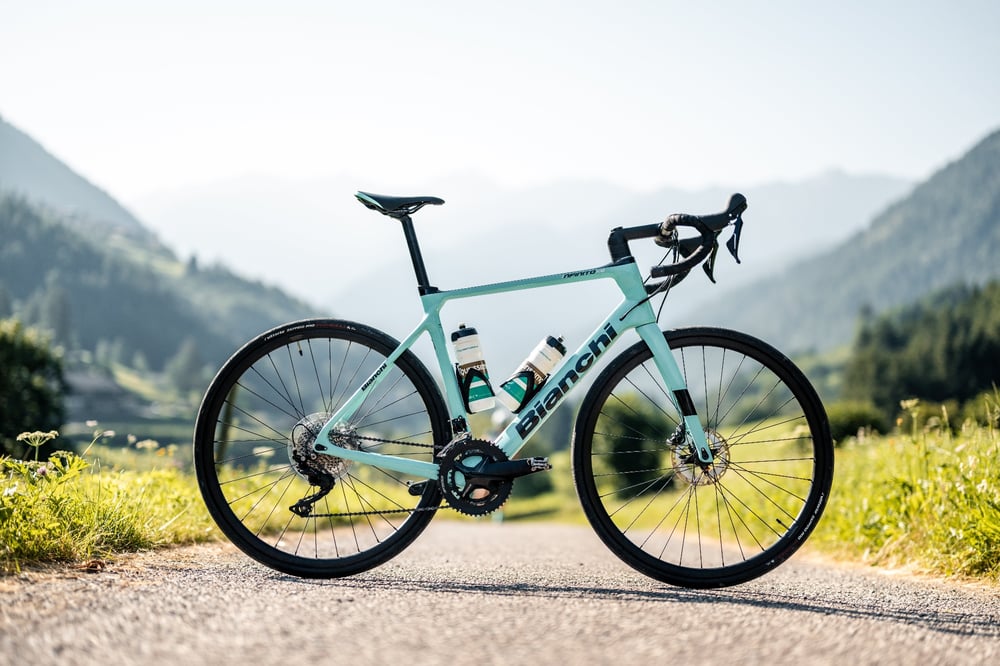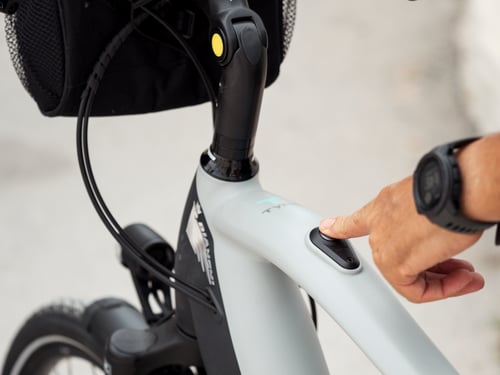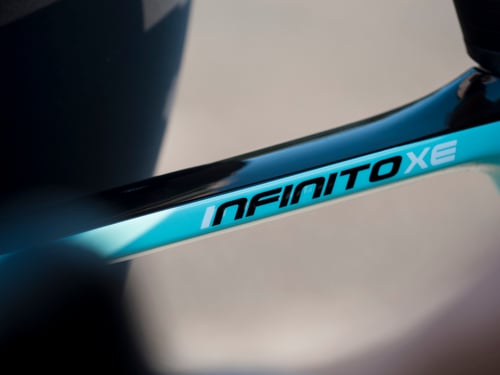 ---
Bianchi Infinito XE Disc
The Infinito XE Disc is the newest model in the Infinito family. It is the best compromise between performance and comfort and it's designed from the start for disc brakes and up to 32 mm tires (28 mm standard). It looks and feels great, it's quick and balanced. It comes equipped with a Shimano 105 or Ultegra 11v 50/34 (compact crankset) drive train and Fulcrum Racing 918 DB disc wheels. See frame sizes and geometry at this link.
---
Bianchi Via Nirone 7 S-Sport and C-Sport 1
For hybrid bikes (straight handlebars) we offer the Bianchi Via Nirone 7 S-Sport, a bike with a light aluminum frame and carbon fork, and the very capable, yet comfortable Bianchi C-Sport 1 (actual model depends on availability and rider height).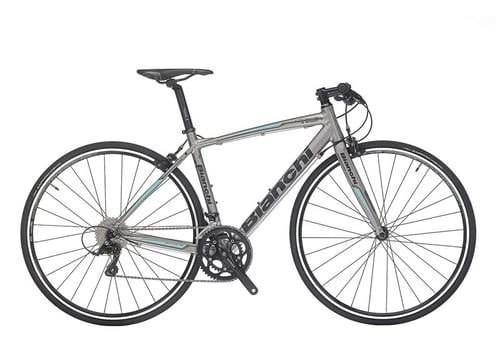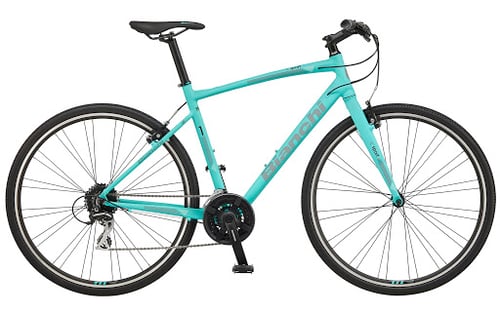 ---
Technical Specs
Bike Model
Frame material
Lowest gear
Tire size
Wheel size
Brakes
Bianchi Infinito
Carbon
34 x 32*
28mm
28"
Disc
Bianchi Via Nirone
Aluminum
34 x 32
28mm
28"
Rim
Bianchi C-Sport 1
Aluminum
24 x 32
32 mm
28"
Rim/Disc

Actual models can vary upon availability

*(up to 34 x 36 upon request)
---
E-Bike
E-bikes have an electric motor built in that makes pedaling way easier, but not effortless. With an E-bike you can cover more distance per day with the same effort. Climbing becomes more accessible as the engine helps the rider overcome gravity. The aspect that makes them valuable for our tours: they can balance out two cyclists with varying fitness or abilities. We use the new Bianchi T-Tronik T-Type powered by Shimano. We apply a $145 rental fee for this upgrade.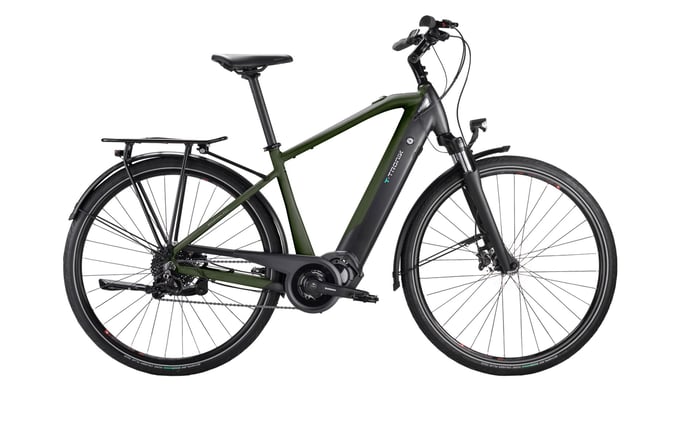 ---
E-Road
The Impulso E-Road powered by Polini is perfect for full-day rides. With a long-lasting battery range that reaches 100 km, you can go beyond the limits of a traditional road bike while staying relaxed and enjoying the scenery. If you've ever had to reconsider a ride, here's your solution. Subject to availability and size; not available on all tours. $ 295 upgrade fee.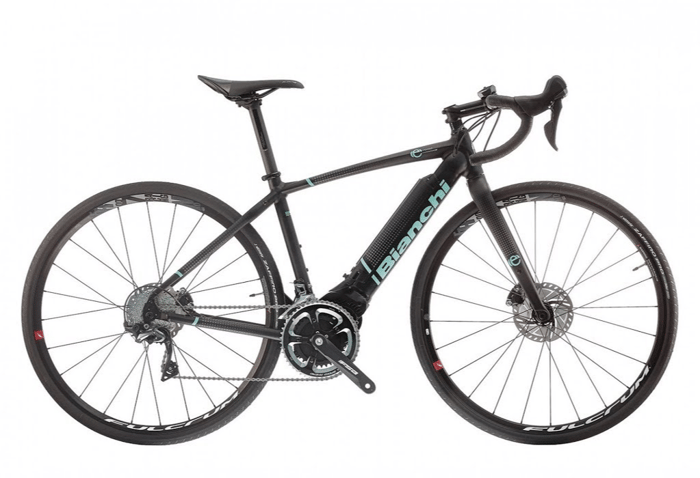 ---
Tourissimo's bikes come equipped with:
Water bottle cages (2)
Elite water bottle (25 oz)
Saddle bag with spare tube, tire levers, and CO2 cartridge (or pump upon request)
Compact handlebar bag
Lock (optional)
Front and rear LED bike lights
Helmets
We offer helmets that are thoroughly disinfected after each tour and replaced every other year. However, we recommend that you bring your own to make sure that the fit is just right. Loaner helmets must be requested at the time of booking.
Pedals
Our bikes come equipped with flat pedals that can also be outfitted with plastic toe cages. We also offer SPD Look (mountain bike) pedals or Look Keo Classic 3 (road) pedals (5 $ rental fee per tour).
If you use clip-in pedals, please feel free to bring your own with you.
Seat
Some riders prefer to bring their own seat on tour as well. That is fine, but not necessary by any means. We don't want to open the Pandora's box of saddles and chamois here, but we provide gel seat covers upon request that will make for a more comfy ride.
GPS Navigation
Smartphones are great do-it-all tools and thanks to the RidewithGPS app specific for bike tour companies you can use your – familiar – phone to navigate on a Tourissimo bike tour. After testing we've found this solution to be more user-friendly than our past Garmins and it keeps getting better. The app is free and you don't even need to open an account. Tourissimo provides universal handlebar mounts. You don't need an international cell phone data plan as the app uses the built-in GPS antenna of the smartphone.
Of course, feel free to bring your own GPS device and we will provide you with the GPS tracks. Just remember the handlebar mount as well.
Your tour leaders are going to dial your equipment in to achieve the right fit. They will also take care of your pedals and seats for you. They can of course instruct you on how to operate the RidewithGPS app.
Biking and hotel far exceeded my expectations. Great location, good food. Beppe and all the guides (Tourissimo and hotel guides were fantastic).
Bill Silliman Cycling Club Trip
[fa icon="quote-right"]