Big Challenges in Beautiful Places
Italy is filled with challenging routes, from famous passes that appear in the Giro year after year to those that are just as difficult and beautiful but are only known to locals. There are classic races, like the Milano-Sanremo, and training grounds of cycling legends, like Monte Carpegna in Emilia Romagna, the home of Marco Pantani.
At Tourissimo, our guides and staff grew up with this cycling culture and for many, these mountainous routes were their backyard.
We've designed tours that can take you to these amazing places, where you'll challenge yourself mentally and physically and have all of the support and service that is provided on a Tourissimo tour.

Our Ambitious tours are for you if you're looking for:
More miles and more climbing

Bragging rights

A bucket list experience

Expert local guides

Carefully selected itineraries and hotels

Amazing food and wine

Insider access
Whether you want to ride the same routes as the pros or discover some hidden gems, we can take you there. Check out our current available departures below or contact us for more info or to design your own custom tour.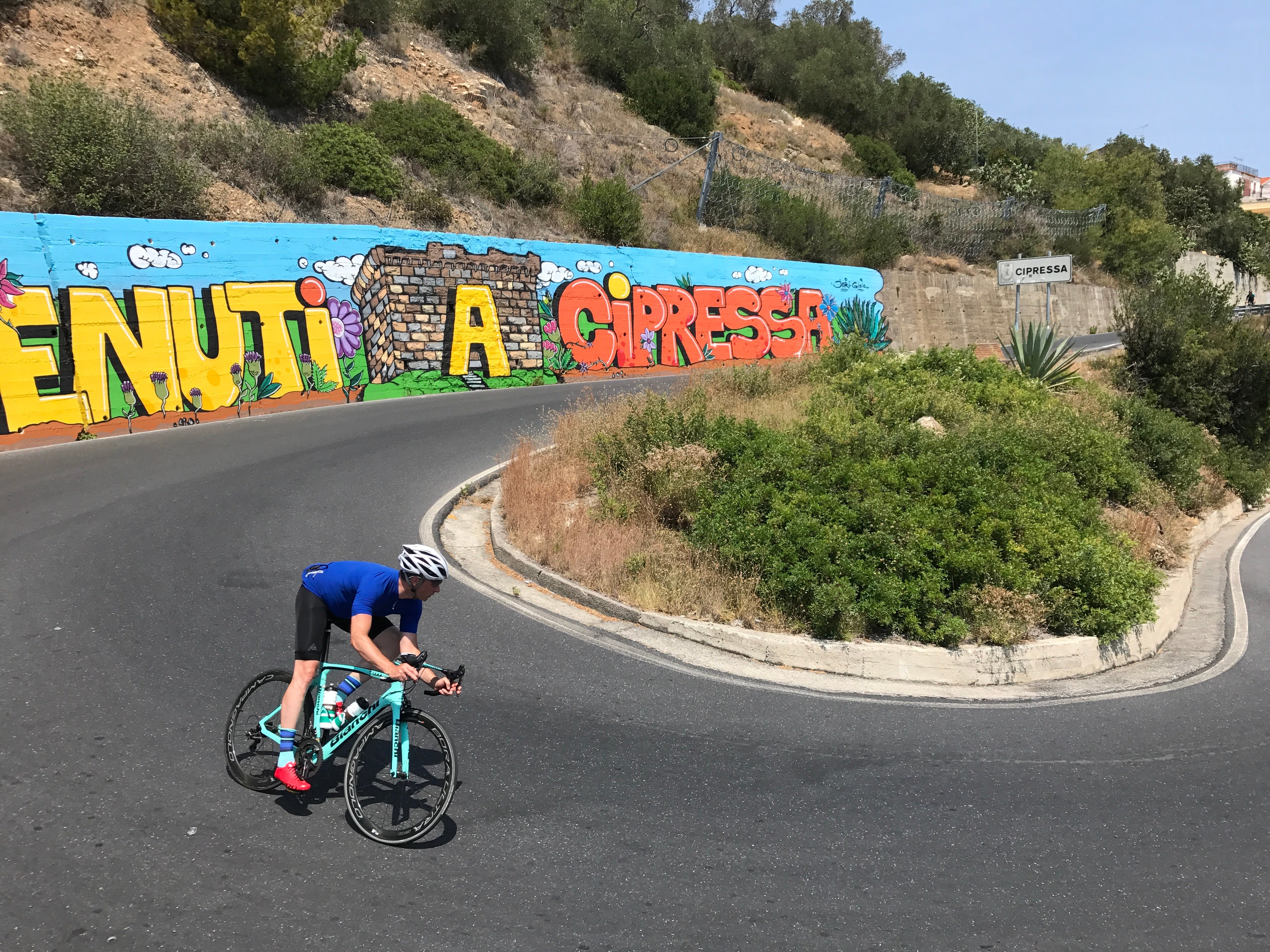 Current Tours
This tour was inspired by this article in Peloton Magazine. It's all about Italy's cycling heritage with stops at Castellania (birthplace of Fausto Coppi), and with a Milano-Sanremo ride (last part with Cipressa and Poggio). It also covers important winemaking areas in Piedmont and Liguria.
Experience some of the most beautiful and exhilarating riding of your life and finish each day in charming mountain towns like Cortina and Corvara in some of the nicest hotels in the area.
This tour features some of Beppe's (co-founder of Tourissimo) favorite places to ride in the Alps and we're sure that after you ride here you'll agree. Set close to our home base in Turin, we know this area better than anyone else.
We designed an itinerary filled with "white roads," interesting stops, and authentic beauty. While Tuscany does not need any presentation, it never disappoints. We end this tour on the Tyrrhenian Sea.
Looking for something unforgettable? Sardinia - in the middle of the Mediterranean - boasts a stunning coastline and a rugged mountain range for some of the best rides you'll experience anywhere.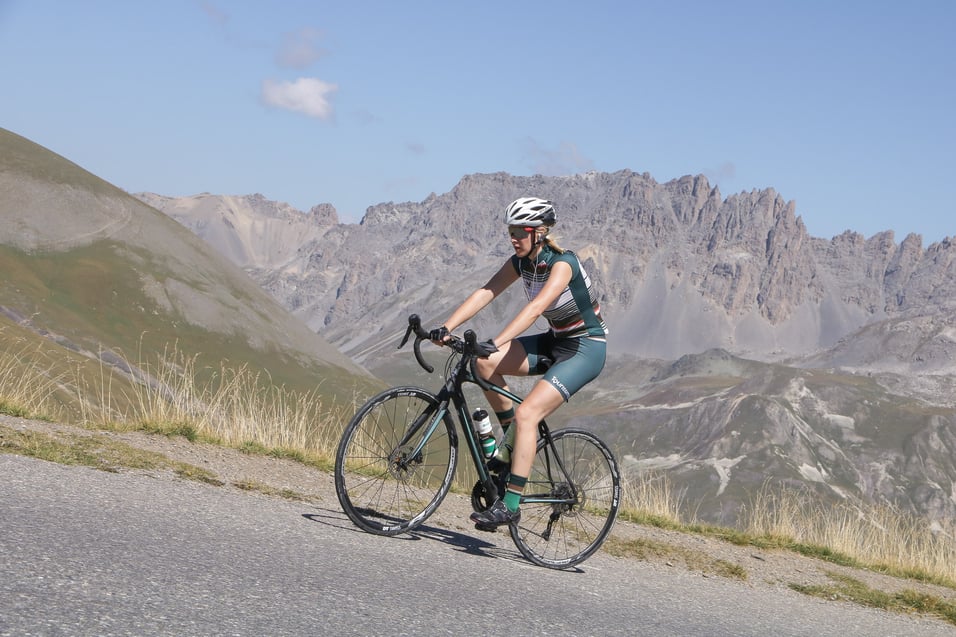 This was such a well organized and rewarding adventure. I really appreciated the small things such as loading up GPX routes. I like the fact that we mainly rode from town to town, instead of driving. The routes and selection of stops were always top-notch. Is there a better tour than this one? I don't believe I could express the level of gratitude I have for being offered such a wonderful experience.
Aaron Lazar Dolomites and Stelvio Cycling
[fa icon="quote-right"]