Magnifica Tours show you the best of what each region has to offer!
Let us take care of all of the details so you can relax and ride (or hike)!
Our Magnifica tours are designed with your comfort and enjoyment in mind. We've done the hard work of picking out the best and most authentic hotels and restaurants, quiet back roads for cycling and hiking, and local artisans waiting to show you their crafts (and so much more). All you have to do is show up!
Why Magnifica tours?
Magnifica tours provide an active, captivating way to experience Italy with all five senses, taking you off the beaten path to discover the real Italy and support local businesses along the way. Magnifica tours have a maximum group size of 14 and an average group size of 12.
What is a Magnifica tour?
Magnifica tours are small group, immersive cycling and hiking experiences in Italy that provide insider access to local culture, traditions, and communities.
What is included on a Magnifica tour?
Magnifica tours include accommodations in locally owned properties, transportation from and to the airport, *most meals featuring authentic local cuisine and wine, and unique activities designed to provide an insider's perspective on the region. Our experienced guides will take care of all the details, so you can fully immerse yourself in the local culture and way of life.
*Some meals will be on your own, giving you the chance to relax or to go out and discover your own hidden gems.
When will they go?
Check the tour web pages (below) for dates or go to the tour calendar. The seasonality of the tours is not casual: we want to be in a region when, based on our experience, it has the best to offer. You can also contact us to run a Magnifica tour for your private group.
Where will they go?
We have Magnifica tours in many regions of Italy and add new destinations each year. Scroll down to see what's currently on offer and click on the tour calendar to see the dates. Don't miss our Magnifica Mini tours at the bottom of this page.
Who will the guides be?
These tours are designed and scouted by our senior guides who are experts in their respective regions. Each tour will be led by 1-3 (depending on group size) expert guides.
How do I choose a tour?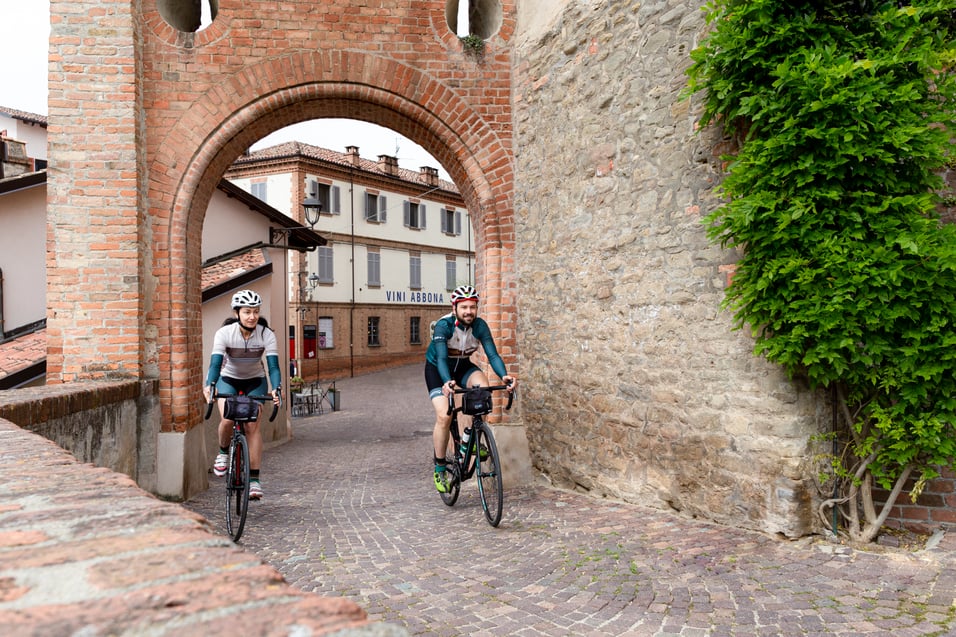 SOME OF OUR MAGNIFICA CYCLING TOURS
Eastern Sicily and Aeolian Islands Cycling and Multisport is an exploration of the eastern side of the region by land and sea is perfect for families and groups of friends.
Friuli Venezia Giulia begins with spectacular mountain views and winds along bike paths and country roads down to the sea.
Grappa and Prosecco Cycling in the Veneto is an authentic discovery of the territory where these two iconic Italian beverages are from.
Romantic Veneto Cycling is a tour for all cycling abilities that takes you from the lakes to the sea and shows you many hidden gems along the way.
Puglia is a special region for us (Beppe's mom is from there). Join us as we introduce you to our favorite places and some of the most magical cycling in all of Italy.
Tuscany starts in the hilltop town of Cortona, made famous in France Mayes' Under the Tuscan Sun, and only gets better from there.
Western Sicily Cycling is a flavorful journey that will showcase the western part of the region with many highlights including Palermo, the Greek ruins of Selinunte, and Favignana (the main of the Egadi islands). If you are a "foodie" this tour will certainly satisfy your palate.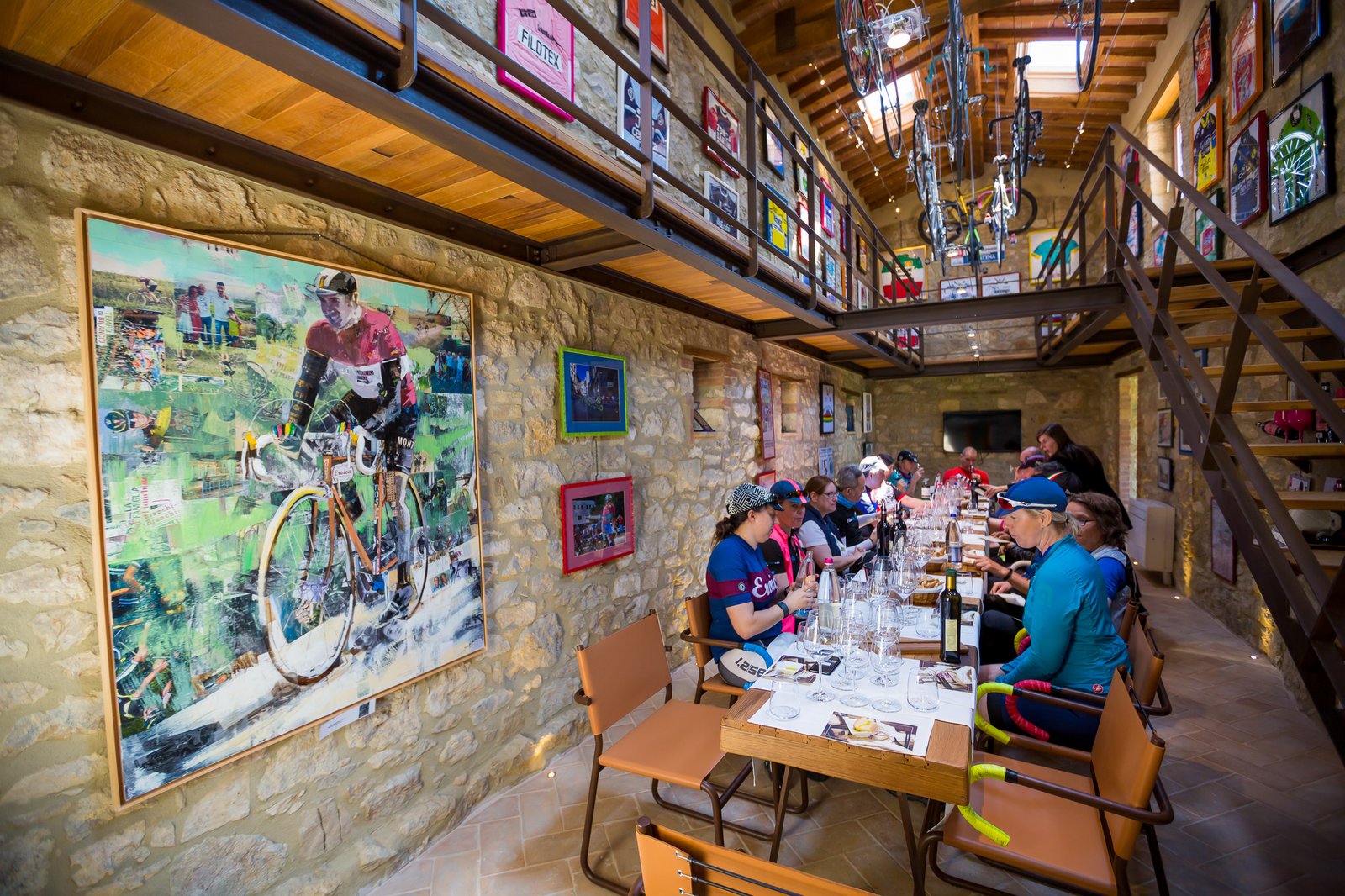 OUR MAGNIFICA HIKING TOURS
Amalfi and Capri Magnifica Hiking is a stunning tour along one of the most beautiful coastlines in Italy. Heather and Beppe recently revisited this area and updated the tour to showcase their favorite people and places they discovered along the way.
Barolo Magnifica Hiking alternates peaceful walks among vineyards with unrivaled food and wine in an unforgettable setting.
Cinque Terre Hiking, one of our best sellers, visits the iconic seaside villages and takes you off-the-beaten-path and away from the crowds. There are many memorable food and wine experiences and plenty of great views.
Tuscany Magnifica Hiking takes you for leisurely walks among vineyards, walled medieval hamlets, country churches, and abbeys. Those rolling hills will mesmerize you.
---
Magnifica tours are also available for group bookings and custom dates, upon request. Contact us to discuss tour options and what program would be best for your group.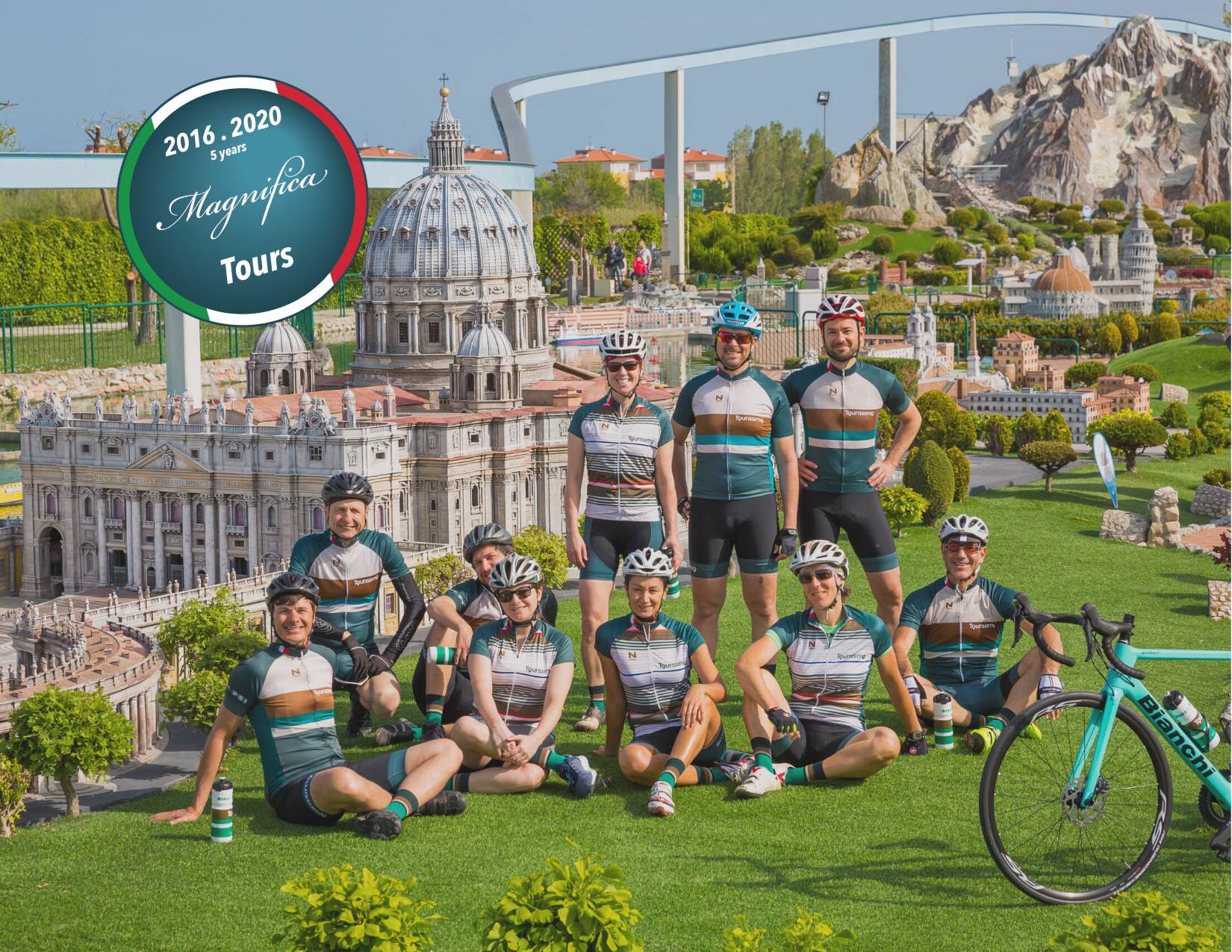 MAGNIFICA MINI CYCLING TOURS
We have a line of Magnifica bike tours that are shorter (5 nights, 6 days). These are perfect for those with limited vacation days, or looking to tack on a cycling experience to an existing vacation.
Friuli and Slovenia Mini - This bike tour of Friuli Venezia Giulia (Italy) and Slovenia is a spinoff of our award-winning Friuli and Slovenia Plus tour. Two countries in one trip in a corner of Europe that is a gem waiting to be discovered by bike.
Piedmont Mini (Hills of Barolo) - The bike tour of Piedmont Barolo Magnifica is a short exploration of Tourissimo's co-founder's backyard: the wine country of the northern Italian region of Piedmont. It's an unparalleled program in terms of amazing, scenic riding and fine wine and food.
Tuscany Mini - Chianti and Brunello wine regions as well as Siena should certainly ring a bell but we cannot wait to show you how we've connected the classic highlights via secondary country roads and even some "strade bianche" (the iconic unpaved roads).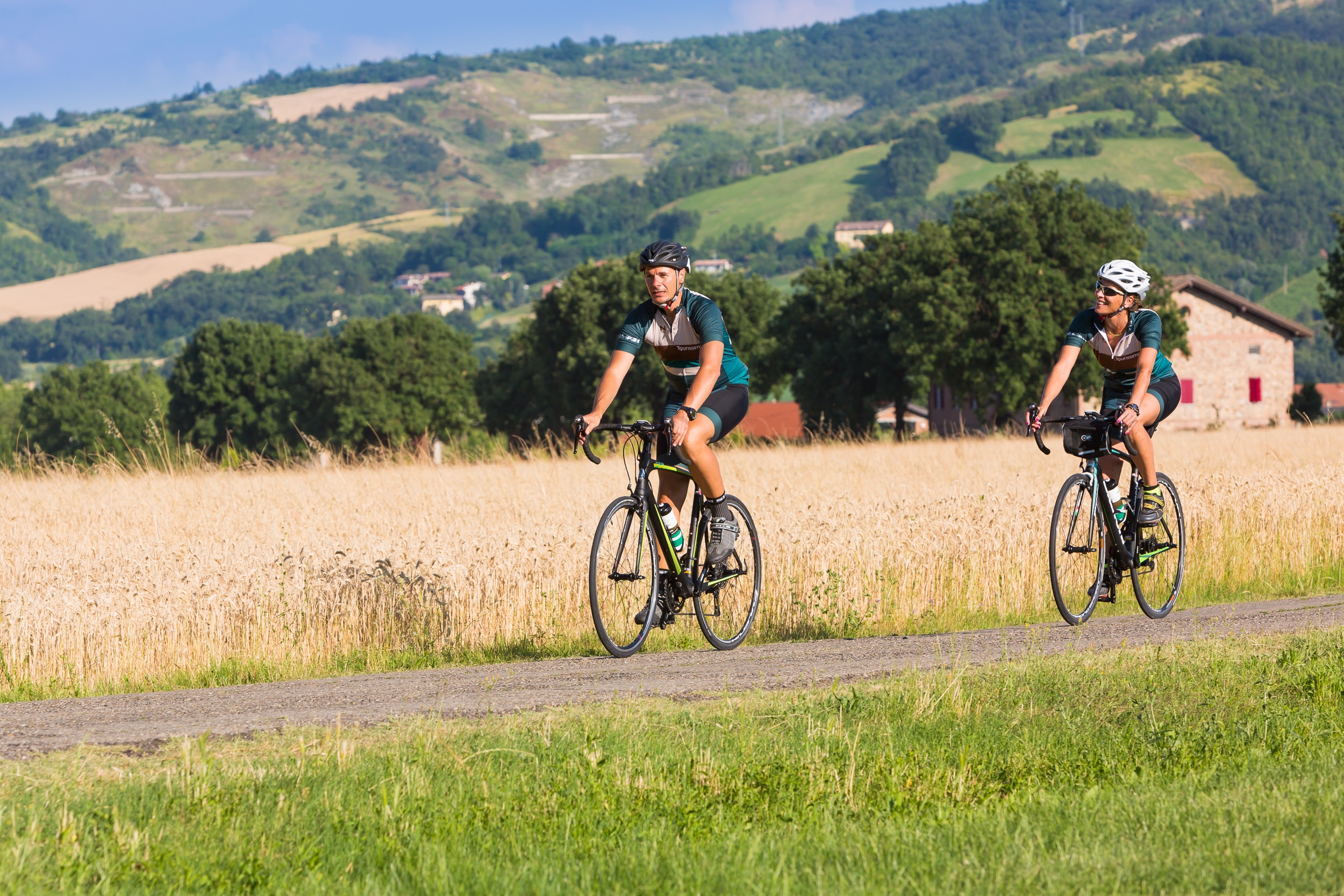 I

was really impressed with every aspect of the tour. Really loved it. Federica was marvelous. Polite, fun, organized and thoughtful.
Michele Stapleton Cinque Terre Hiking Tour
[fa icon="quote-right"]
What an awesome dream-come-true experience this was. I do not think I've ever been on a tour with so much offered and such a high level of service. The type of service where the owner of the company actually gets up at 4:30 in the morning to make sure your taxi shows up on time.
John Lewandowski Sicily Magnifica Cycling Tour
[fa icon="quote-right"]