Italy a piedi - Walking and Hiking in Italy
Join a hiking tour or plan your own - we cover all of Italy on foot!

For its size, Italy offers an impressive variety of terrain and scenery - tall mountains, green rolling hills, rocky cliffs, never-ending coastline, volcanoes and vineyards - and many of these places are best explored on foot. Whether you're looking for a a leisurely stroll with time at the beach or days filled with vigorous and steep trails, we've got you covered.

We've designed walking and hiking tours all over Italy to suit many interests and ability levels.
We always come up with inspiring ideas for great walking vacations and we can design a program according to your private group specifications.
Contact us to talk about possible destinations, best time to travel, and custom additions to our programs.
Both our Signature Tours (ready-to-book departing on your own dates) and our top-of-the-line Magnifica Tours (both scheduled and custom dates) offer the opportunity for meaningful experiences that go beyond what mass market tours offer.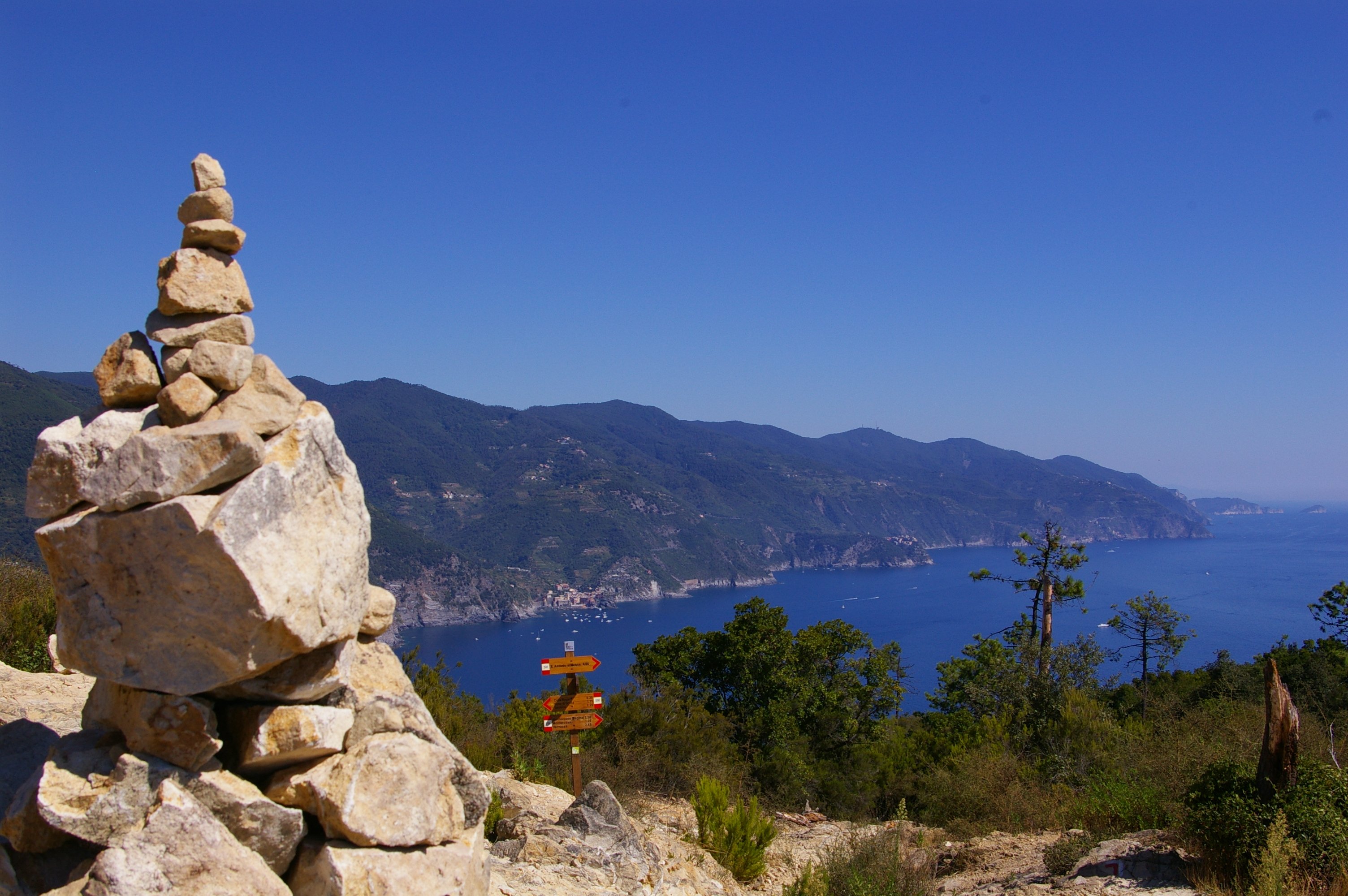 Take a look at some of the regions of Italy where we have programs that are ready to book for your private group:
Explore and savor a true paradise with breathtaking views at a leisurely pace.
Wine, Cooking, Truffles & Castles in the hills of Langa, a UNESCO World Heritage Site.
The best coastal hiking in the Mediterranean.
Val d'Orcia is quintessential Tuscany and the perfect place to enjoy a dreamy vacation.
From the Adriatic Sea to the stones of Matera, enjoy one of the best destinations in Southern Italy!
Experience dramatic mountain beauty and fairytale towns.
Experience the magnificent forces coming from the center of the earth on this memorable journey.

On each departure you'll get to enjoy:
Carefully selected itineraries and hotels

Expert local guides

Personalized customer service and tour designing

Exactly the inclusions that you want

Free use of top-of-the-line walking sticks

Amazing food and wine and flexible menus

Insider access
Most people, with some training and will, are able to participate in Tourissimo's walking and hiking tours.
Tour Level Guidelines
Recreational
This is me:
I walk slowly/steadily upstairs or consider elevator
I enjoy walking up to 3 miles a day
I avoid walking uphill whenever possible
After prolonged physical exertion (10 mile hike) I am in need of a day to recover
Active
This is me:
Walk quickly upstairs
I enjoy walking up to 5 miles a day
I enjoy the challenge of walking uphill (slowly) for up to 2 hrs
After prolonged physical exertion (10 miles hike) I am ready for a nap
Athletic
This is me:
Walk quickly or run upstairs
I enjoy walking up to 8 miles a day
I enjoy the challenge of walking (slowly) for up to 3 hrs
After prolonged physical exertion (10 miles hike) I feel somehow energized
New to weeklong active vacations? Read Beppe's blog article The Bare Essentials for a Walking Vacation.
It was an exceptional tour that we loved being on. The arrangements, transport, meals, hotels and guides were fantastic. No detail was overlooked and our requests for additional support were met without any issues.
Ron Blank Cinque Terre Hiking Tour
[fa icon="quote-right"]