Why Tourissimo
It takes passion, drive and attention to detail to deliver a superior experience to guests. Tourissimo was started with this in mind.
We create active travel vacations that are full of intense, meaningful experiences.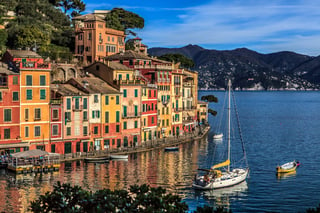 At Tourissimo, we are Italy experts and we have several decades of combined experience in all facets of the adventure travel industry. We came together to combine our strengths and focus on what we do best: create and operate tour programs that showcase the best of Italy. As destination management specialists, we work with tour operators, travel agents and group leaders to provide high-quality, intelligently designed and exciting itineraries.
We are local experts and we take pride in where we are from. We want to highlight the best of what Italy has to offer and we want to make you look good.
Our Mission
We want to be the number one active travel destination management company in Italy.
by providing thoughtful, custom-made tours for private groups, and

by presenting risk-free revenue growth opportunities for tour operators.



We want to provide the best products available that are created around The Tourissimo Experience. We want to achieve and share financial success with our partners with fairness and transparency. We believe that great customer service and proper execution will lead to long-term success.
Who We Serve
Tour operators
Tour operators rely on Tourissimo when it would not be cost effective to have a direct presence in Italy. Tourissimo is there with local expertise and assets, which means there is little upfront cost for you (meaning you can use your own money to invest in generating more leads). All of the Tourissimo staff are focused on optimizing the tour operator's ROI. Doing business internationally can be a challenge. Rely on Tourissimo and save money… and headaches.
Travel agents
Group travel and adventure holidays are very much in demand. Furthermore, clients want a high level of customization and personal attention. If you don't have the right product to offer you might lose their business. We partner with travel agents in four continents and we offer generous commissions to the best producers.
Affinity groups
Tourissimo is eager to put its skilled and passionate staff to work for your affinity group. You will be assigned a tour program manager who will work closely with the tour director or group leader from planning to followup to make sure that all standards and special requests are met. We love working with all types of groups, such as special interest groups, schools and universities, cycling clubs, Meetup groups and social clubs.
Private groups
Dreamlike experiences tailored to meet your every need – that's what we provide. Bring your friends, family members or colleagues and we will mix all of the other ingredients to cook your next active vacation, should it be a bike tour, a hiking trip or whatever you can come up with. A tour designer will assist you in the planning phase and a tour manager will lead you through the preparation and discovery of your destination of choice.
Get in touch with any questions about our services.