For anyone who has always dreamed of a cycling vacation in Italy but doesn't know where to start.
We can make your dream come true!
Are you new to cycling but still want to experience la dolce vita on two wheels? If so, we have the perfect cycling vacation for you!
Tourissimo's Bici Basics tour was designed for those who want to experience a cycling vacation in Italy in a fun and judgment-free environment. Maybe you haven't been on a bike in 20 years...or ever.
You're still active or looking to become more active. Maybe you're an avid runner or spin class attendee and want to learn a new sport. Maybe you just want a new challenge.
"Many cycling companies offer "beginner" cycling tours, but they still assume a certain level of skill and often attract experienced cyclists. This can make those who are new to cycling feel intimidated, afraid to ask questions and worried about falling behind or slowing down the group."

- Heather Dowd - Tourissimo co-founder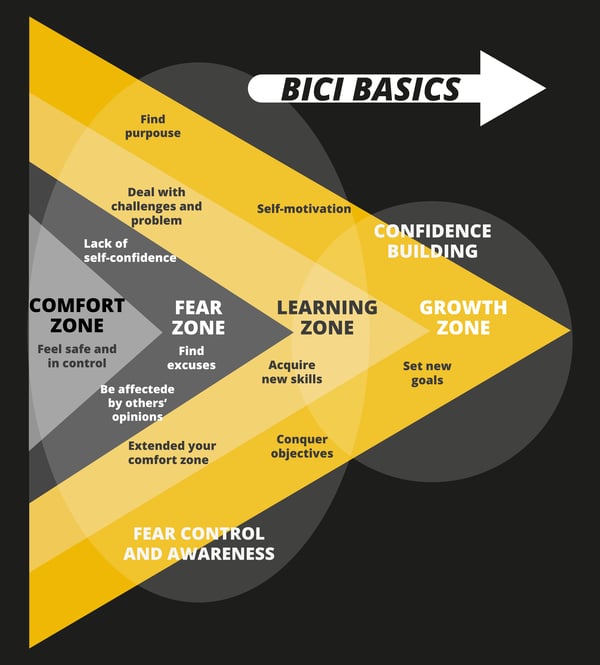 Here's how a Bici Basics tour is different than any other cycling tour:
Totally non-judgemental

You learn by doing

Expert guides who are also certified cycling coaches

Designed from the ground up as a skill-based program
Bici Basics is just for you - the beginner with the desire to learn and ask questions; someone who wants to go at their own pace and be a part of a supportive group of other people with similar goals in mind.
Join us for a week of cycling in Italy like no other, where you will learn basic cycling skills and build confidence in a beautiful setting.
Your guides will teach you:
Bike fit

Bike safety

Bike fashion (not just about the colors)

Bike components

How to shift

How to climb

How to descend

Rules of the road

How to ride in a group/cycling etiquette

Much more!
On this tour designed for beginners, you will build the skills necessary to be more confident on a bike. You'll also experience all of the joys of cycling in Italy: the wind in your hair, the colors, smells, sites, sounds, amazing food and wine, Italian culture, all in a supportive atmosphere.
Each day will include a new lesson, ~10-25 miles of riding, and cultural activities that make up the Tourissimo Experience. Your guides will include certified cycling instructors who are committed to your improvement.
When the next departures are scheduled, you'll find the dates here.
Would you like to organize your own Bici Basics Italian ride?
Tell your friends! We will handle all of the details to create the perfect program for your current cycling skills.
Get in touch here.
This tour was a great way for me to be introduced to cycling, while also challenging myself. I loved the integration of food/ cycling for this tour as it allowed me to be more immersed in the culture and more immersed in the views. I saw the country in a different lens (due to the cycling aspect) and I will certainly do this again!
Emily Law Bike Tour Newbie, June 2019
[fa icon="quote-right"]