Vacations are great. But getting there is what travelers hate the most. And now after the United Airlines episode, hate has turned into fear. You will find on this blog a few links about your rights as a passenger and some tips on saving money on airfare.
How did we get here?
What a week for United Airlines. What a shameful disaster.
You and I are probably not air travel experts, and as a business air travel is far less glamorous that it used to be. I bet we can agree that it is a necessity that we deal with.
I often have to fix problems, such as tracking down misplaced luggage, and dealing with cancelled and rescheduled flights for our guests. We hardly ever get an apology and that is very strange.
The lack of sympathy for passengers does not belong to a capitalistic free-market. However, we had gotten used to it for the most part, until it turned into cruelty.
What You Agree to.
When you purchase a ticket, you agree to the airline terms and conditions. You can read the terms and conditions on airlines' websites, but do not expect much good news. United Airlines has announced that they will revise theirs. But, that is a little late. You can actually lose your spot on the plane if the airline decides so.
You can learn a little more about your rights as an airline passenger on the US Department of Transportation website.
You can also download a table comparing airline contracts published by Smarter Travel Media here.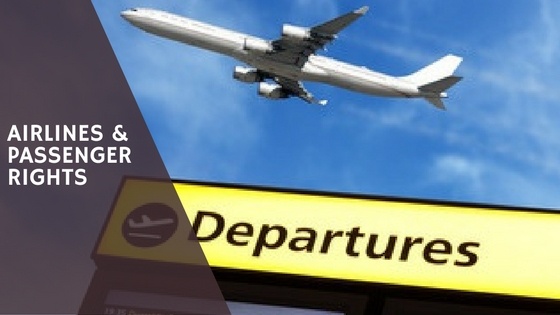 The Expensive Lesson. Will they Learn?
According to Fortune.com, at the beginning of the week following the incident, "shares of United fell as much as 6.3% in pre-market trading, dropping $1.4 billion from the now $21 billion company by market cap. By early trading Tuesday, shares were down 4%". By Wednesday morning, shares (UAL, -0.07%) had largely recovered. Still boycotts and bad publicity will cost a lot.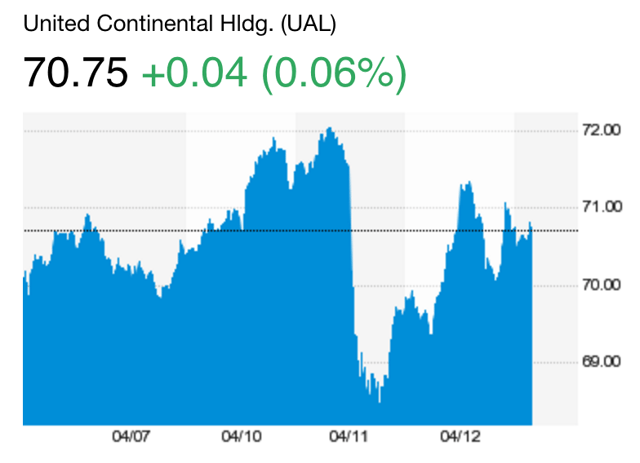 Getting Bumped From a Flight.
George Hobica, founder and editor-in-chief of airfarewatchdog.com pointed out what can go wrong in this Q&As interview - How To Not Get Bumped From A Flight, And What You're Entitled To If You Are.
What are passengers entitled to when they get bumped from a flight?
For an involuntary bump the maximum compensation — and it has to be paid in cash, according to the DOT — is $1,350. It's less depending on certain circumstances. In some cases you're not entitled to any compensation at all if the airline can get you to your destination close to the scheduled arrival time. Airlines do offer vouchers sometimes for involuntary bumps, but they have been fined by the DOT for doing so. It's against the regulation, and it's just a way of getting out of owing what they owe. For voluntary bumps, however, they are allowed to give passengers vouchers. And the problem with vouchers is that they expire within one year — and most passengers only fly once a year, and they're ending up with these worthless vouchers.
How do airlines decide which passengers to bump?
I think every airline has a different set of criteria. ... It's usually never the first-class passenger; it's never the passenger with ultrahigh status in the frequent-flyer program. It's usually the passenger who buys their ticket at a cheap fare, or who has no status in the program, or who checks in at the last minute, or sometimes who buys their ticket at the last minute.
The whole episode raises the question of why airlines overbook. Really, why do they risk a PR disaster - magnified by social media - when they build into their profit-margin models an expectation that some passengers won't show up.
It Comes Down to Margins.
A fundamental metric for airline is the passenger load factor. Knowing that no-shows happen, they dare to overbook, and they deal with the consequences. This chart by Statista shows how they are doing: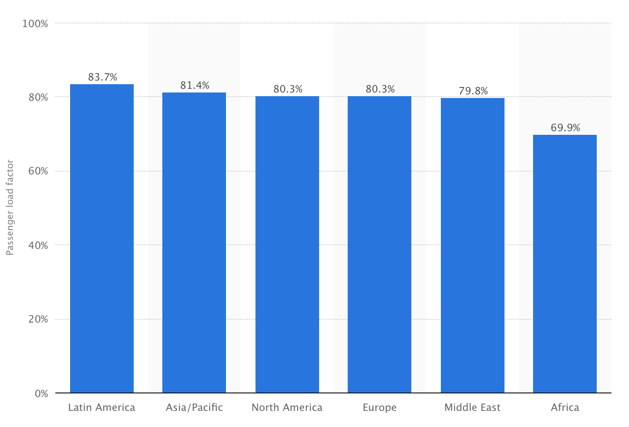 On the flip side of good margins, there are good deals for travelers.
I would like to tell you about getting good/best airfares. This morning we received a last minute booking for a spring departure.
She wrote: "I will also book flights in the next few days. On Monday the price was $860, but Kayak said don't book now, the price will come down Last night the price was $930. I'm obviously missing something".
She was referring to Kayak's forecast tool.
I learned from Pauline Frommer – of Frommer's Guides – a few things about airfares. The presentation she gave tried to answer this question: So why do airlines have such wacky fares? It turns out that the booking sites are able to learn how bad you want to - or you need to – go. Therefore, they make "offers" based on your behavior as internet user searching for flights.
They charge what the market will bear and in some cases, this may be below their costs. An airliner leaving the gate with an empty seat is an airliner not optimizing its revenue. So if they can sell that last empty seat, even if the revenue is half the cost-per-seat to fly a passenger, they still come out ahead. It goes back to the passenger load factor metric.
And what people are "willing to pay" is quite easily quantifiable, if they follow online behavior. Why offer low prices to people who don't care about low price?
Frommer's hacks:
Booking via cookie-less sites: Momondo is one of those; however, it has recently been bought by Kayak;
Book or monitor Skyscanner: it offered the best rates for most itineraries;
Cheapest days to fly are Saturday, Tuesday, Wednesday;
Flights were 19% cheaper on average when booked on weekends: business travelers are usually less price-conscious.
International flights are the cheapest they have been in years, however there is a monopoly problem, according to Frommer's.
There are good deals to be had right now for international travel, but make sure you know your (limited) rights when you book.