This week's blog is a re-post from 2016. It covered active family vacations. For this blog article, I relied on the help of two trusted sources. Federica and Tom are two insiders (in different ways) that were kind enough to share their experiences. Read on.
Family vacations are a sizable business. In fact, families account for 1/3 of leisure travel.
But according to the Family Travel Association, one half of family vacations involve unconventional families. Single parent families and multi-generational families with healthy and fit grandparents are the best examples that come to mind. It would be unfair to assume that "tv-commercial" families are the core of that tourism segment.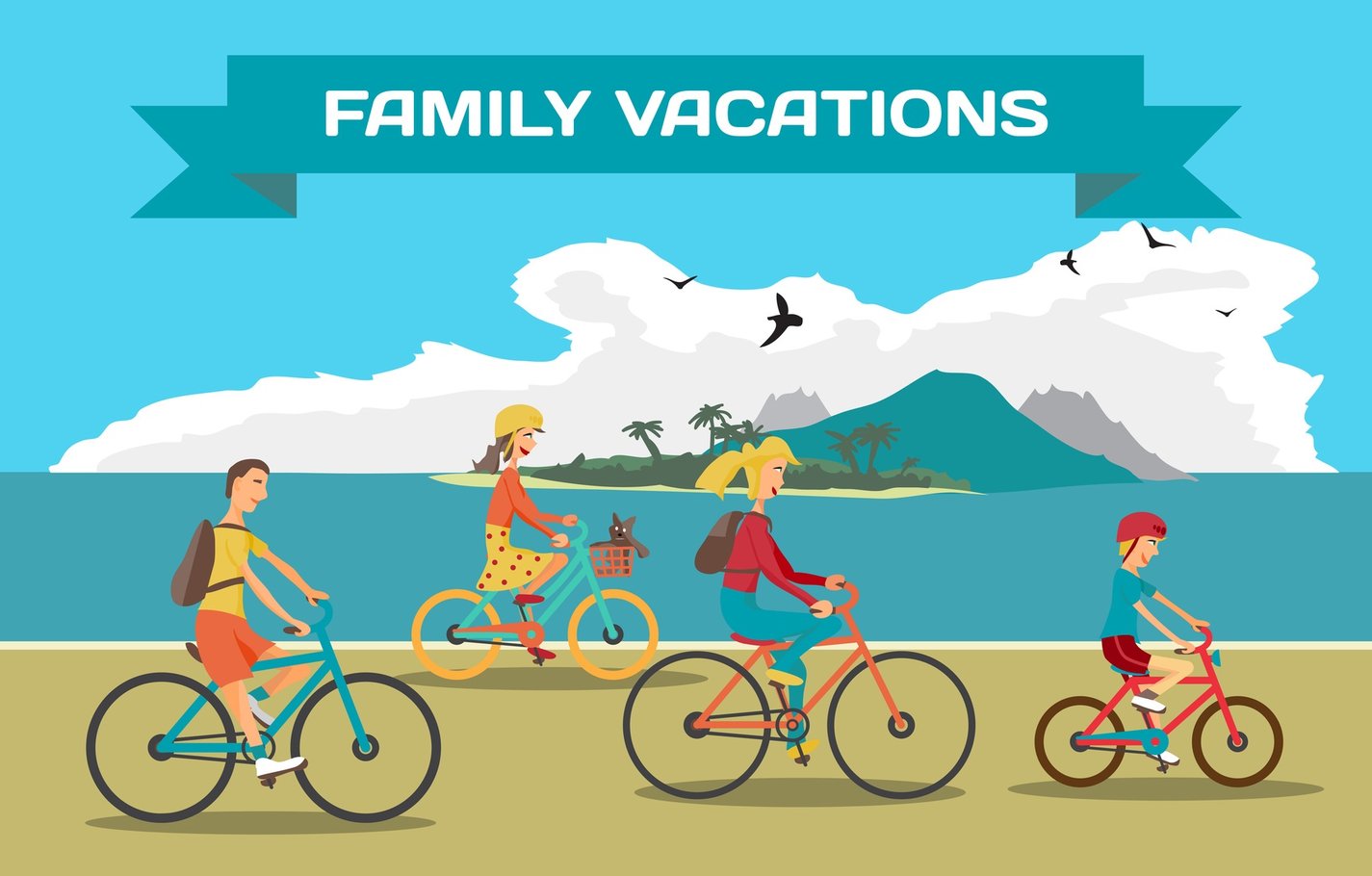 So, it is more complex that it appears. I really admire hotels that openly say in their policies "adults only" (I don't mean it that way; bear with me). You cannot be good at everything. I trust a business that can say that.
While hardly any travel brand is openly "anti-family" very few have a clear strategy and tools (or the right people) to serve families.
I recently learned that Westin Hotels and Resorts will have kids' tents in the room if you travel as a family. They get it.
Disney cruises certainly gets it and a handful of active travel companies such as Thompson Family Adventures get it.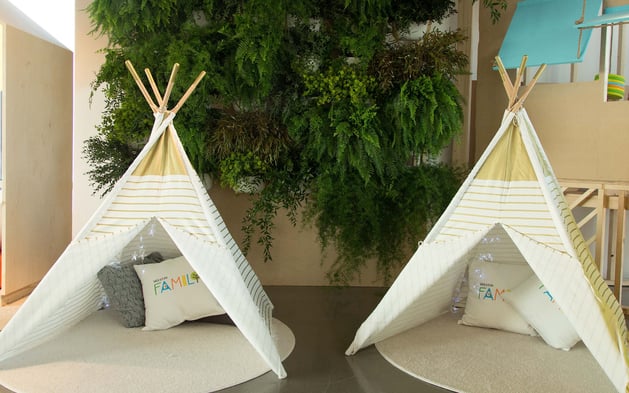 For this blog article, I relied on the help of two trusted sources. Federica Luppi has designed, improved and led many family tours over the last 14 years. Tom Fortmann has many years of experience with active travel, with and without kids.
I interviewed them, and these are their insights, and our takes.
While traveling with families is a big financial commitment (especially overseas) Tom said that finding dates that work for everyone is the greatest challenge.
In fact, kids have their own hectic schedules. Multiple kids make finding the right time exponentially more difficult.
Our take: plan ahead, you can't buy more time.
Next I asked Tom what is the most important aspect you look for in a travel company (customization and flexibility, reputation, experts in the destination you are interested in, etc)?
Expertise in the destination is important, but the greatest factor in enjoyment of a tour is the quality of the guides.
Our take: it comes down to people and to relationships, and to choosing a company with trusted guides who are experienced in family travel.
I asked Federica why it is a good idea to go on a family vacation?
An active vacation such as bike trip is good 'teamwork' for your family, and you have the opportunity to get to know the members of your family from a different point of view and in a situation that is beyond your comfort zone. It is a great opportunity for improvement of family relationships and for each family member.
This is a point very well made by Federica. Thinking back to my childhood I now understand what great bonding experiences those vacations were.
Our take: teamwork (even problem solving) will make for a closer family and better relationships.
With so much experience on her side, I had to ask Federica what concerns the head of a family the most with regards to a family bike trip.
Riding on roads with traffic, in unknown countries. Too many hotel changes could be too stressful for the kids, as they need a stable environment. Simple food is necessary for kids, short but substantial (healthy?) meals as well are required.
Our take: assess your experience as family travelers and match it to the right program/destination.
Federica, list three things that make a family trip different/better than standard group tours?
Staying in one, max two, hotels, better with a swimming pool for afternoon relaxing.
Shorter rides and more activities to entertain kids.
Simple short meals, lots of games and fun, not too many cultural stops.
Our take: good tour design can make things much easier on the ground.
This next question goes well with our recent blog article on packing and makes me think that we should soon write a family trip packing list.
What is the most common packing mistake you have seen with the families you have led?
Wrong clothes for the weather. They need advice about what to bring depending on the destination and the season.
Our take: plan for worse weather that you would imagine. Rely on your travel company for good advice.
Are all hotels prepared for families or when designing a trip do you look for something specific?
It's better to use hotels with a pool and some playground or sport facilities as kids need to be active or they get bored. No fancy hotels.
Our take: don't be swayed by hotel fanciness and stars. Ask if they have a pool (suitable for kids their age) and a court and playground.
Best moment you've experienced on a family active tour?
Making a tiramisu cooking lesson, actually preparing the dessert, with a family, in my room garden in tuscany countryside late in the afternoon, at the sunset....then eating it!
Our take: Federica's tiramisu' is to die for! Lucky family!!!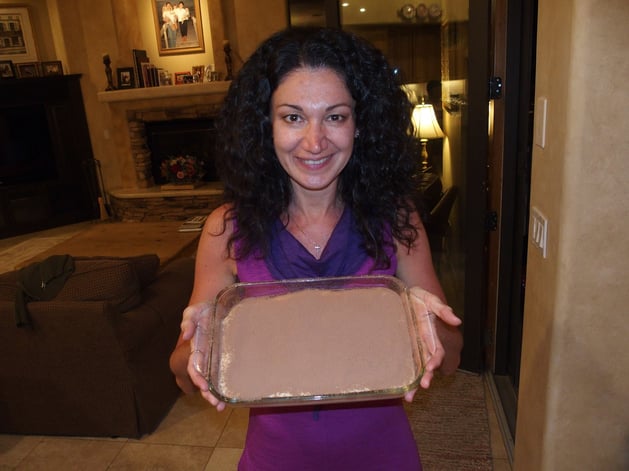 What else would you say to set the right expectations for a family considering an active vacation overseas?
Whatever expectation they might have, the entire family will go back home with unforgettable memories...just be open to the unexpected!
Our take: experiences are what make a vacation special and the memories are what make it last forever.
Back to Tom. I asked him a question that became a short story which can teach a lesson or two about a family bike tour. Can you think of an instance when your kids were drawn by something that you absolutely did not expect (a strange food, a local craft, etc)?
Our first supported tour was Great Canyons of the Southwest with Timberline in 1992. We nearly had to shanghai Dan (21) and Andy (14) to come along and ride with "a bunch of old people." They enjoyed it more than they expected, in part because they met people outside their realm of experience. Most notable were three women from New York City: two cops and a prosecutor, all self-assured and tough as nails. The boys had never met or even imagined people (especially women) with their attitudes and life experiences. As their "project" for the tour the "gang of three" adopted a shy, socially inept young nerd and worked diligently every day to integrate him into the group and make sure he enjoyed himself.

On the last day we left the North Rim and decided to forego a planned shuttle, adding maybe 30 miles and making it a century all the way to Zion. Andy didn't like the taste of the water and (unknown to me) stopped drinking. At about mile 80 he bonked and we stopped to wait for the van. I was bummed about not completing the ride until the guide showed up and said "Get out of here--it's my job to take care of Andy." So I rode on for a fabulous descent into Zion knowing that Andy was in good hands. See what I mean -- guide quality is paramount.
As with Federica, one of Tom's best memories also involves food (not just a coincidence?)
Stopping at the mozzarella factory in Puglia and watching them make it by hand!
Our take: think of food as an activity and learning experience (especially if you are in Italy!)
I want to sincerely thank Fede and Tom. Their answers were so beautiful that we hardly edited them. We look forward to many Tourissimo active family trips!