You've booked your trip to Italy (hopefully a cycling or hiking tour with us!) and now the questions are coming up. Will I be able to plug in my...? What's the difference between a converter and an adaptor, and how do I know which one I need (or do I need both)?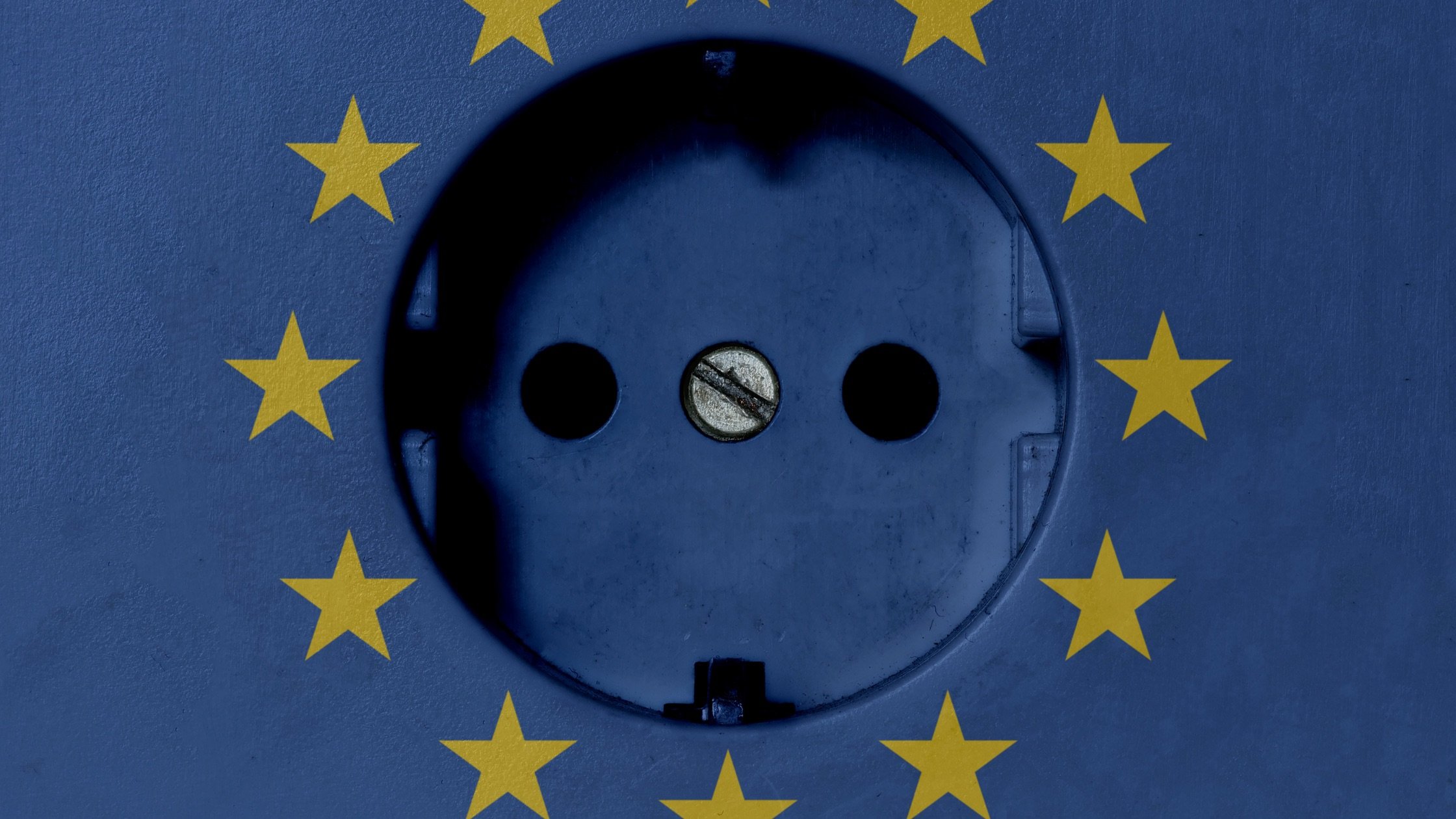 Electricity in Italy conforms to the European standard, coming out of the wall socket at 220 volts, alternating at 50 cycles per second. In contrast, in the USA electricity comes out of the wall socket at 110 volts, alternating at 60 cycles per second.
Not only are the voltages and frequencies in the USA and Italy different, but the wall sockets themselves are different shapes.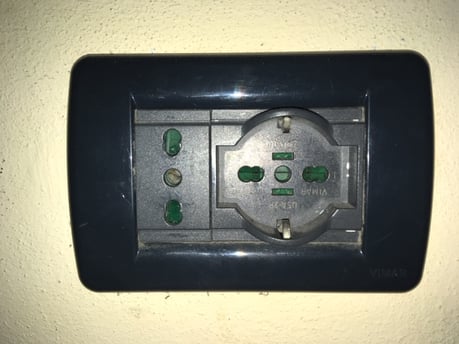 Typical Italian Wall Sockets
And the prongs that fit into the sockets are different as well.
Three Types of Italian Plugs (The most common is the one on the left, flat with two round prongs.)
Plug Adapters
Plug adapters are used to fit American flat-pronged plugs into Italy's two (or three) round-prong socket, but they do not convert electricity from 220 volts to 110 volts. If your appliance is made to run only on 110-120 volts, when you plug it into an Italian electrical socket you will probably see smoke and you will ruin your appliance.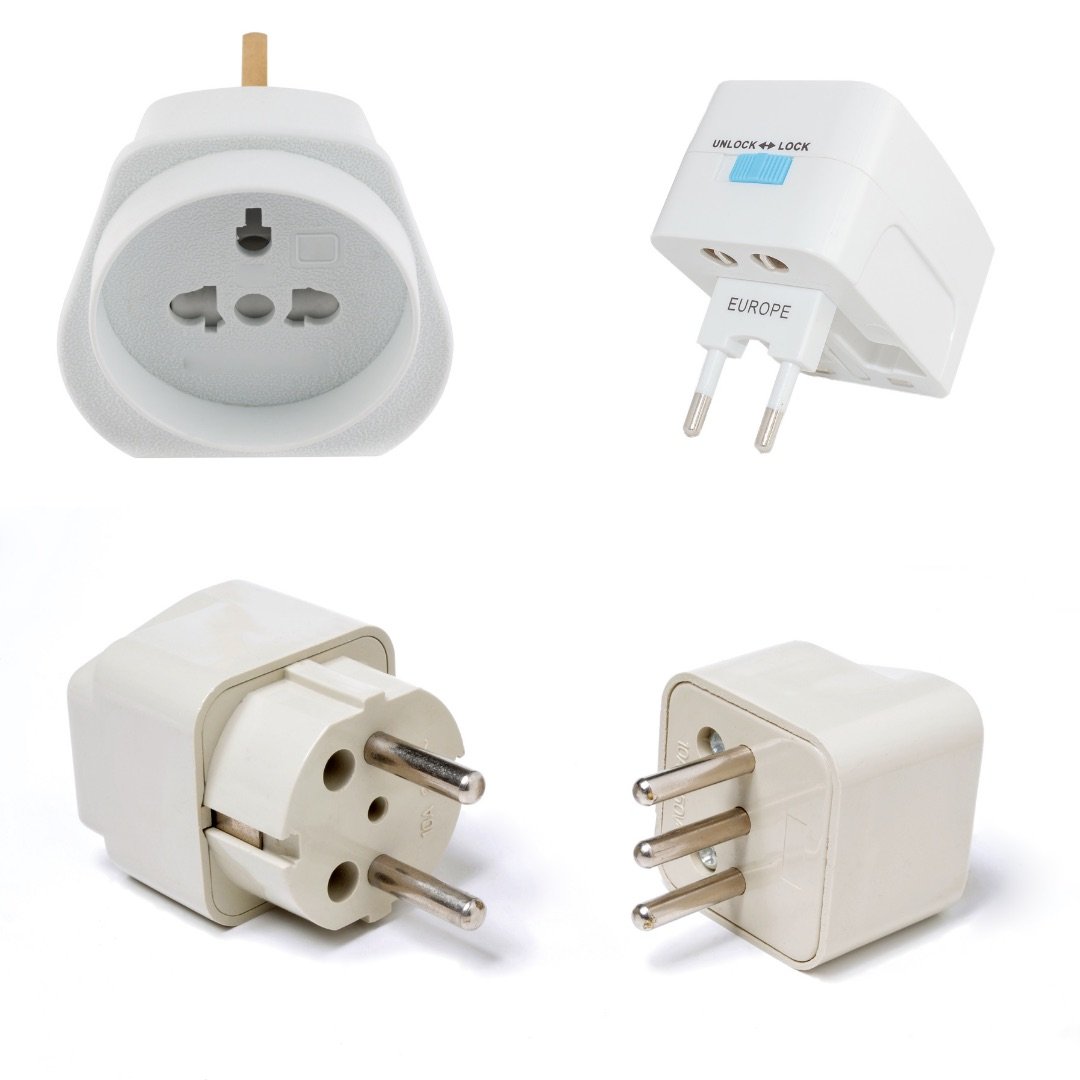 Examples of Adapters
Luckily, today many devices are designed to run on dual voltages, including most laptops, cellphones and battery chargers. You can check the back of the device or the "power brick" for the electrical input specifications.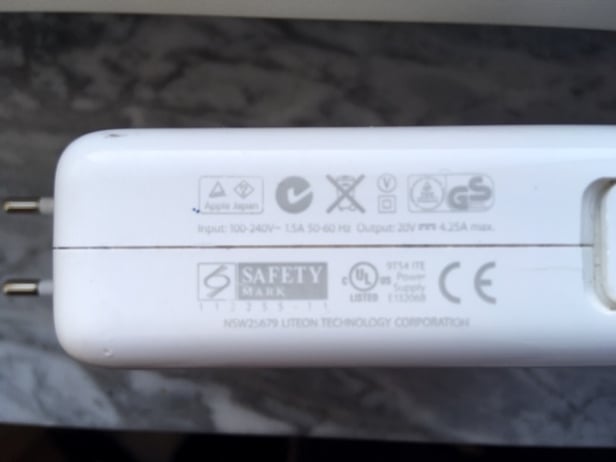 Power Brick of a MacBook
Which Adapter to Buy
You may see adapters with three prongs in a row. That's because some, but not all, Italian outlets have three holes. Don't buy these. Instead, buy a 2-prong adapter, which should fit into most outlets with two and three holes. You may also see round outlets with two or three holes. In most cases, your 2-prong adapter will work fine in these as well.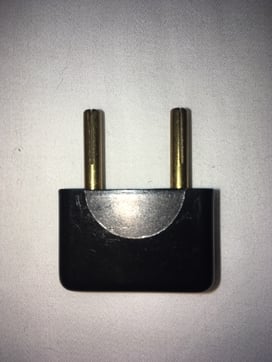 A Two-Prong Adapter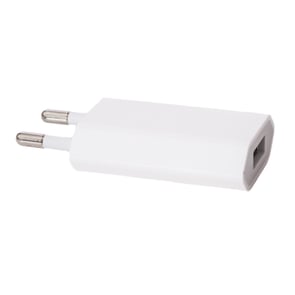 A Two-Prong Adapter for USB
Transformers or Power Converters
Not all devices are designed to run on dual voltage. You will need a step-down power converter or transformer to safely bring the voltage down from 220 to 110 for these items. Two common appliances in this category are hair dryers and curling irons.
Most hotels in Italy provide hair dryers for their guests (either in the bathroom in your room or available to borrow from the reception desk), so there is no need to bring your own. Curling irons are usually not provided by hotels, but can be easily bought in Italy. This might be an easier solution than bringing your own.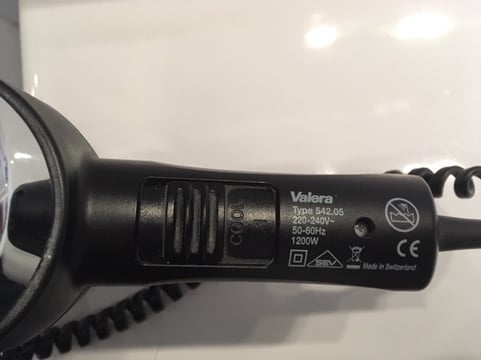 An Italian Hairdryer
If you do buy a power converter, make sure its power rating meets or exceeds the power rating of the single device you will use with it. This information is usually found on the body of the device near the power cord.