Last May Beppe and I traveled from the USA to Italy and I wrote about the experience in a previous blog.
We just finished up our season in Italy and made it back to the USA, and five months after our first pandemic flight things are still unpredictable and strange. In this blog I detail the travel experience.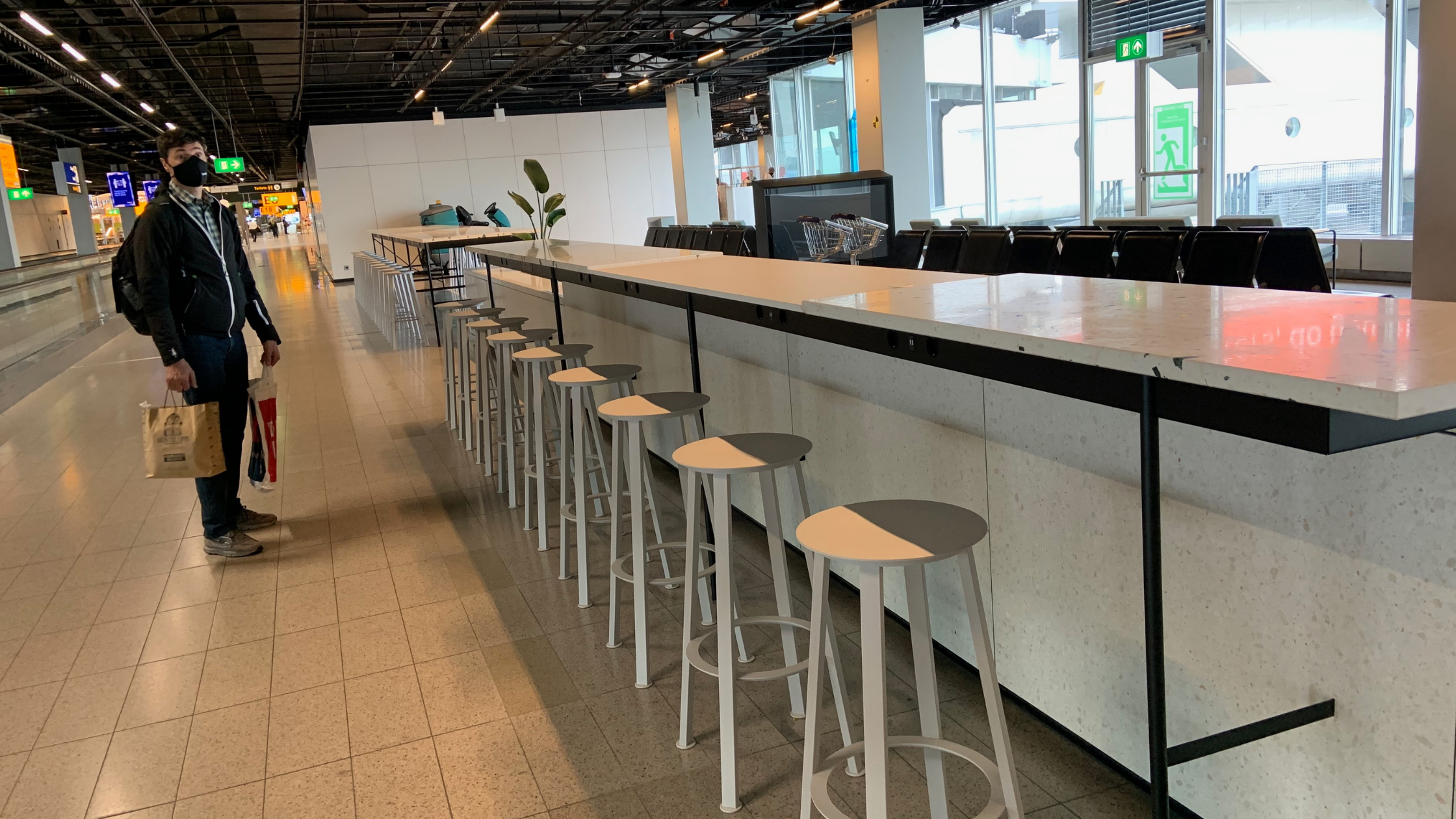 Changing Travel Plans
We had flights scheduled for a two-week trip to the USA in August, but earlier in the summer we decided it was best to cancel that trip. I called Delta and was able to change our travel dates and we moved our departure date from Turin to October 20 and our return to the spring of 2021.
The new flight itinerary kept changing, and we would sometimes receive email notifications about the changes. I was also logging into my Delta account every day to check the status. I had also planned on calling Delta the day before we flew if we didn't receive any new updates, since our travel experience in May included Alitalia canceling our flights with no warning (we only found out the day before we were supposed to travel because I called up Delta with a question about extra baggage). They had no explanation as to why Alitalia canceled the flight without warning and did give me 25,000 miles for the trouble. The also reimbursed me for a non-refundable fee I was charged to change the date of our car rental reservation in Rome.
In September when I logged into my account I noticed a big flight change. Our flight from Turin to Paris on October 20 was canceled and we were put on the same flight on October 19. Our flight from Paris to the USA, however, was still on for October 20 and this would have created a 24 hour layover in Paris. I looked at other available flight itineraries online for October 20 but nothing was available. I suspect they canceled many flights that day because of low numbers. I called Delta and had us moved to a brand-new itinerary on October 19 on KLM: Turin-Amsterdam-Boston.
I continued to check on the flight every day online because I was convinced it would be canceled or changed again. The routing was also too good to be true during the pandemic. Every other itinerary I had done or scheduled involved at least two layovers and less-desirable departure times. Despite my worries, this itinerary stuck. I didn't even have to call Delta the day before because I received multiple email confirmations leading up to the flight and I knew it was on.
The Journey Begins
Beppe's parents met at our home to send us off and his dad drove us to the airport. While Turin airport was not as busy as it usually is when we check in for a flight to the USA, there were many other passengers there, more than I had expected. There were two open counters for our flight and check in was quick. We had to fill out "autocertification" forms that we gave to the gate agent. She also gave us an additional form that she said we would be asked for in Amsterdam.
Most of the shops and bars were open in the terminal and everyone was wearing masks. We decided to wait for our flight in the lounge where there were only a handful of other passengers.
When it was time to board we walked to the gate. Most people were seated and waiting and a few were standing by the counter. The screen was indicating that Priority passengers would be boarding first, but the gate agent announced that they would be loading the plane back to front, with no exception for Priority or First Class.
The boarding process was quick and orderly. I am hoping that the back-to-front boarding continues even after the pandemic ends.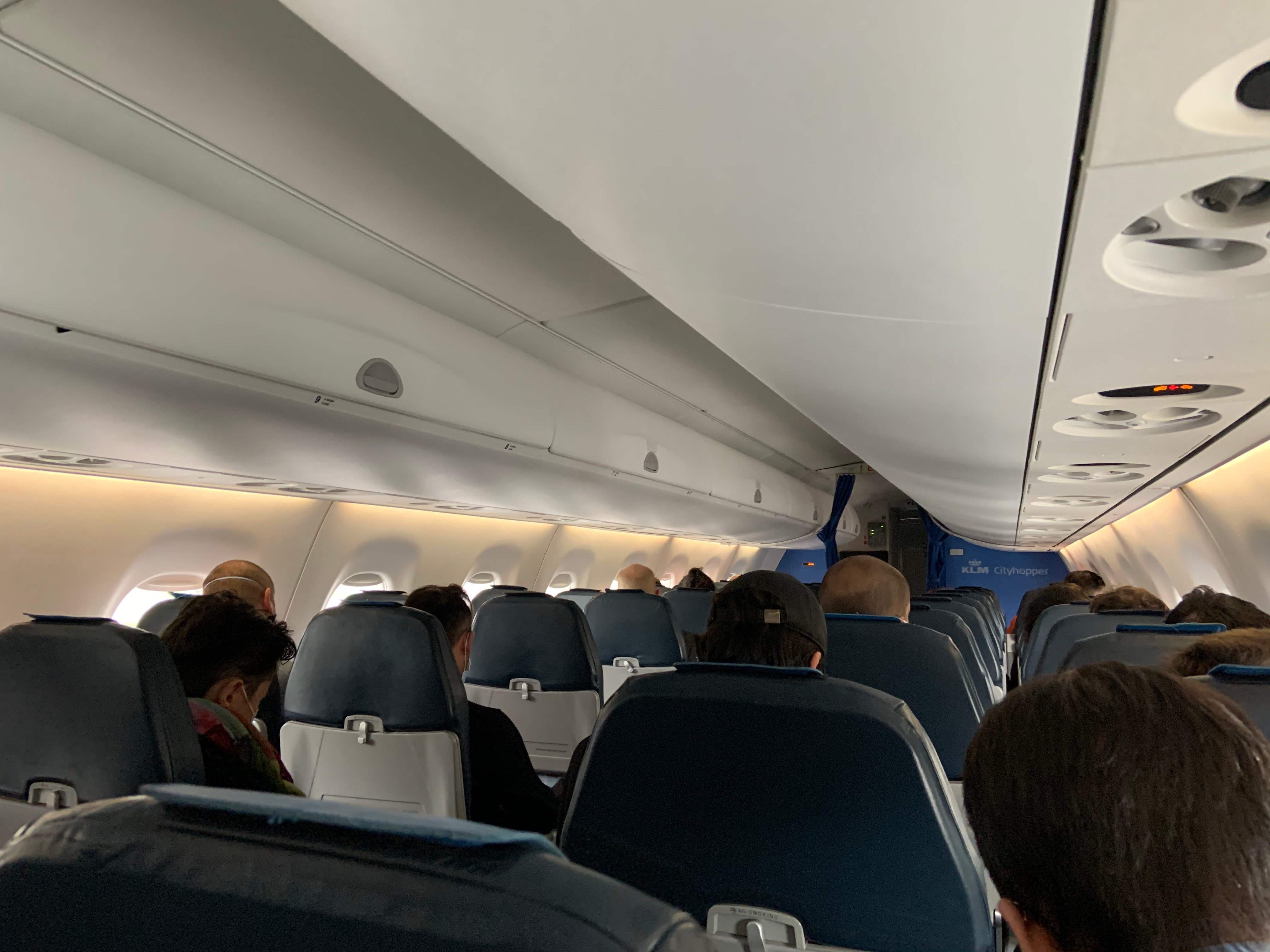 Our flight from Turin to Amsterdam
The flight was about 75% full. It was a smaller plane with only four seats per row. Beppe and I were seated next to one another. There were people in front of us, across from us and behind us. Not every seat was full, but I do not think that KLM was leaving seats free for social distancing and that there were strangers sitting next to one another in some cases.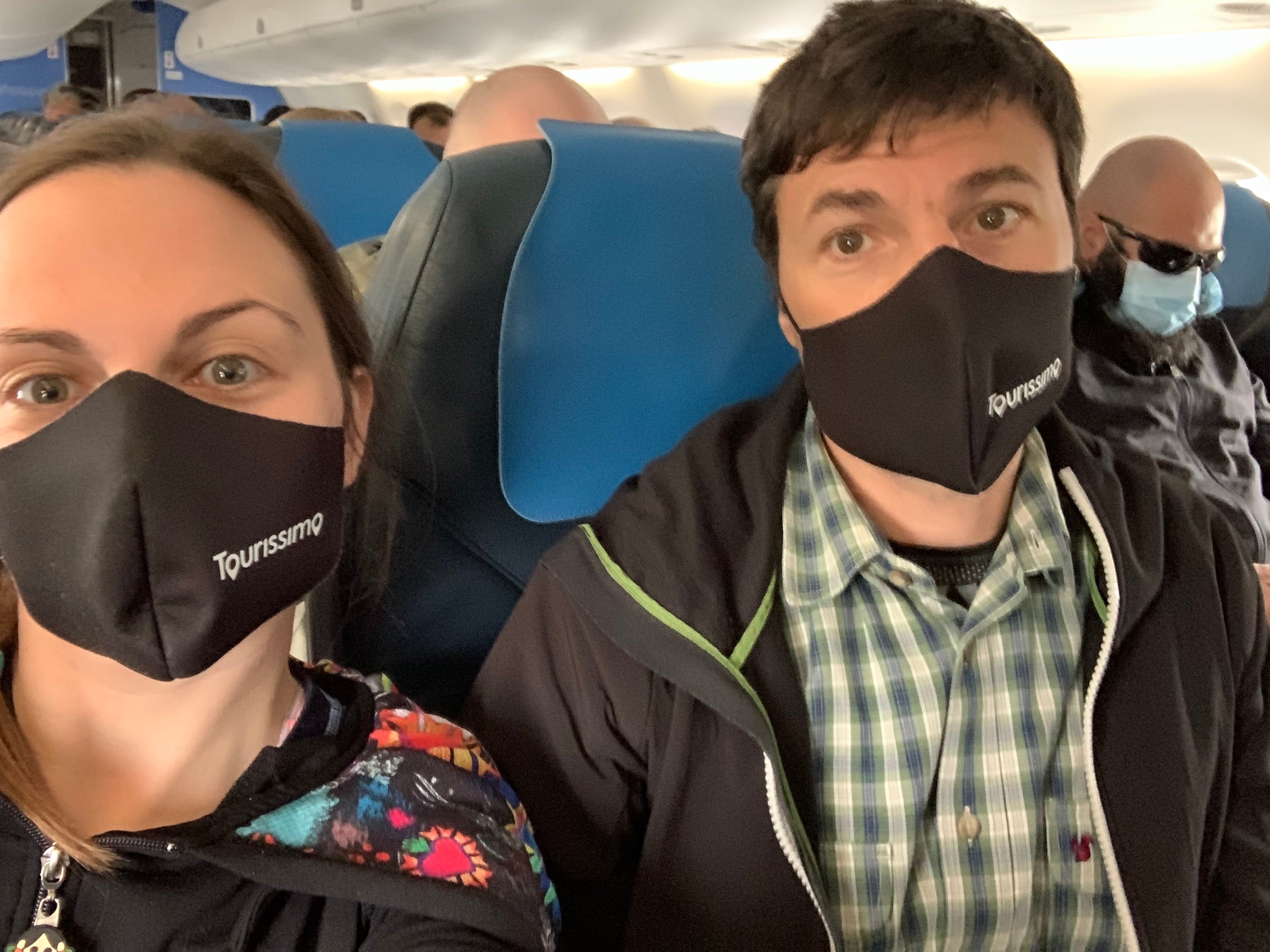 Masks on and ready for our TRN-AMS flight that was about 75% full.
It was a short flight (about an hour and 40 minutes) and there was no beverage service. Once we landed and the seatbelt sign went off, despite the flight attendants asking for people not to crowd the aisles almost everyone got up at once to retrieve their carry on bags and wait for the door to open. Beppe and I decided to stay seated and wait for the crowd to pass.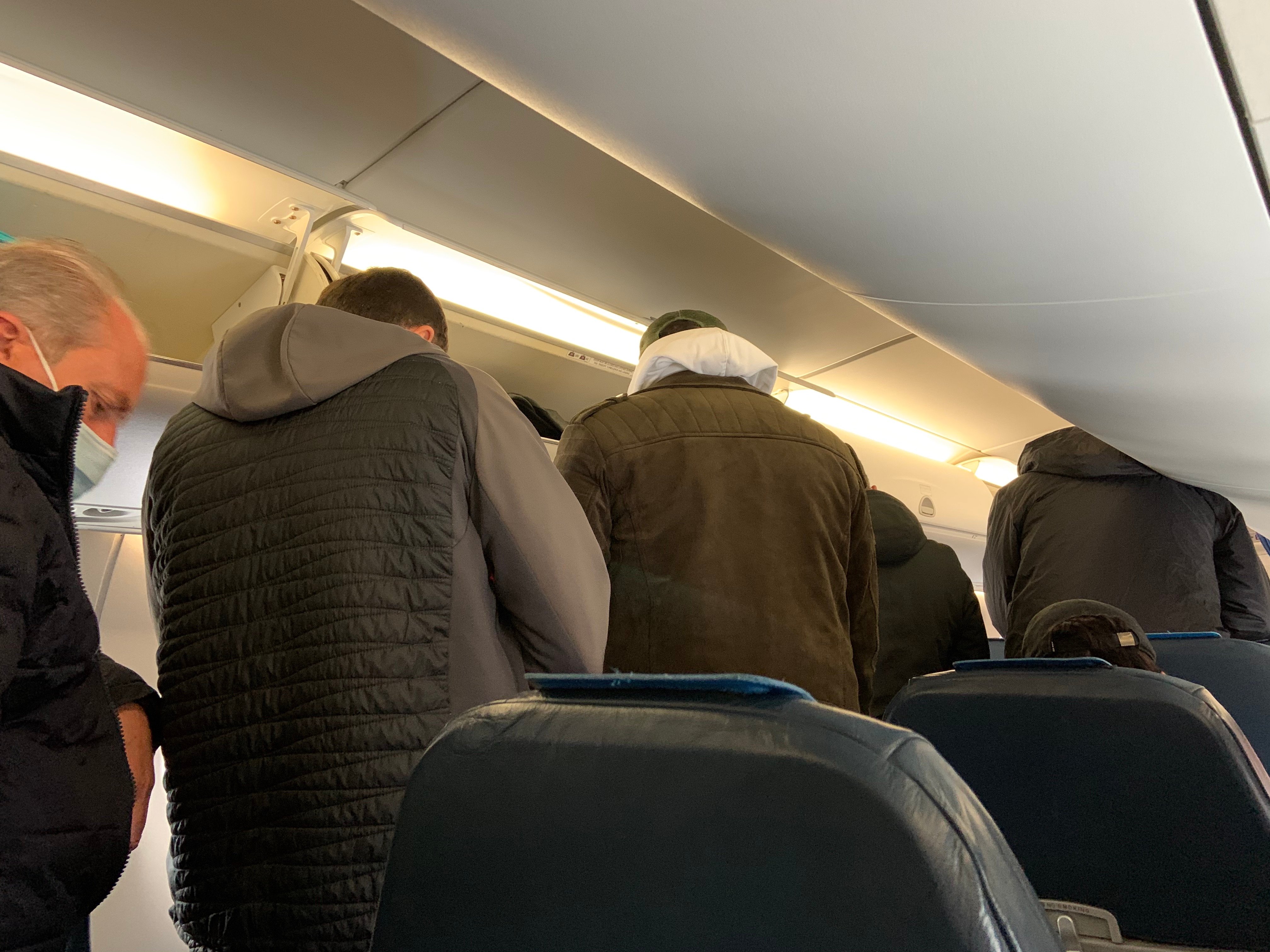 Old habits die hard. Passengers all stand up at once to wait for the door to open.
From Normal to Surreal
We exited the plane and entered into a lively terminal. It wasn't crowded, but (just like Turin airport) it did have more travelers than I expected. This was the Schengen terminal, for flights arriving from and departing to Schengen countries. All stores were open, as well as restaurants and bars.
We walked to passport control where there were several desks open and only a handful of people ahead of us. I was asked my final destination and if I lived there. I answered, my passport was stamped and I made it through. I was not asked for the form that I had filled out and signed.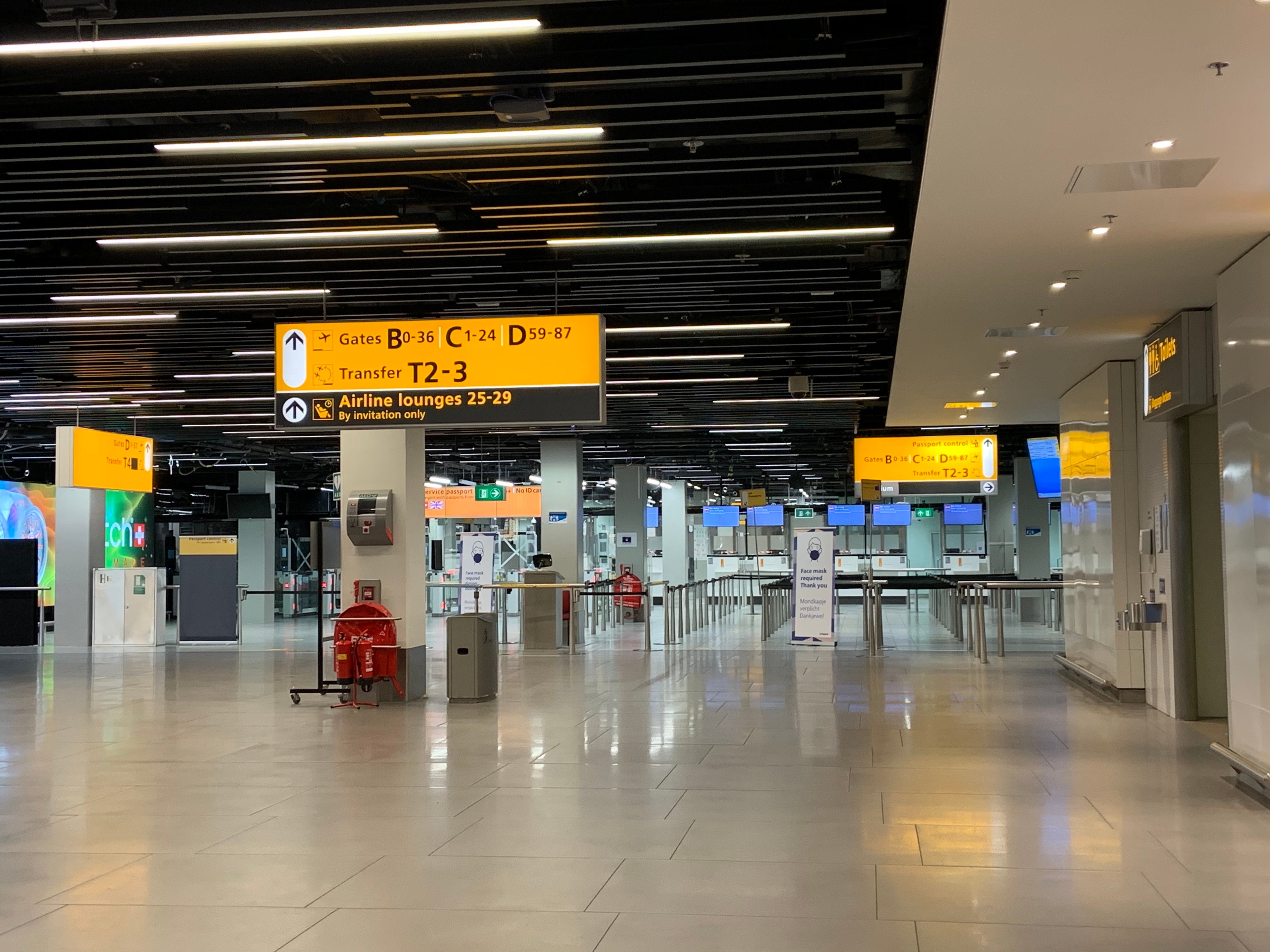 Passport Control to Leave the Schengen Area
The lively and busy feeling in the Schengen terminal abruptly changed as we entered the non-Schengen terminal. It was nearly empty of all passengers. Most stores and restaurants were open, but they were all empty as well. We decided to forgo the lounge and instead walk around the terminal before settling in at our gate.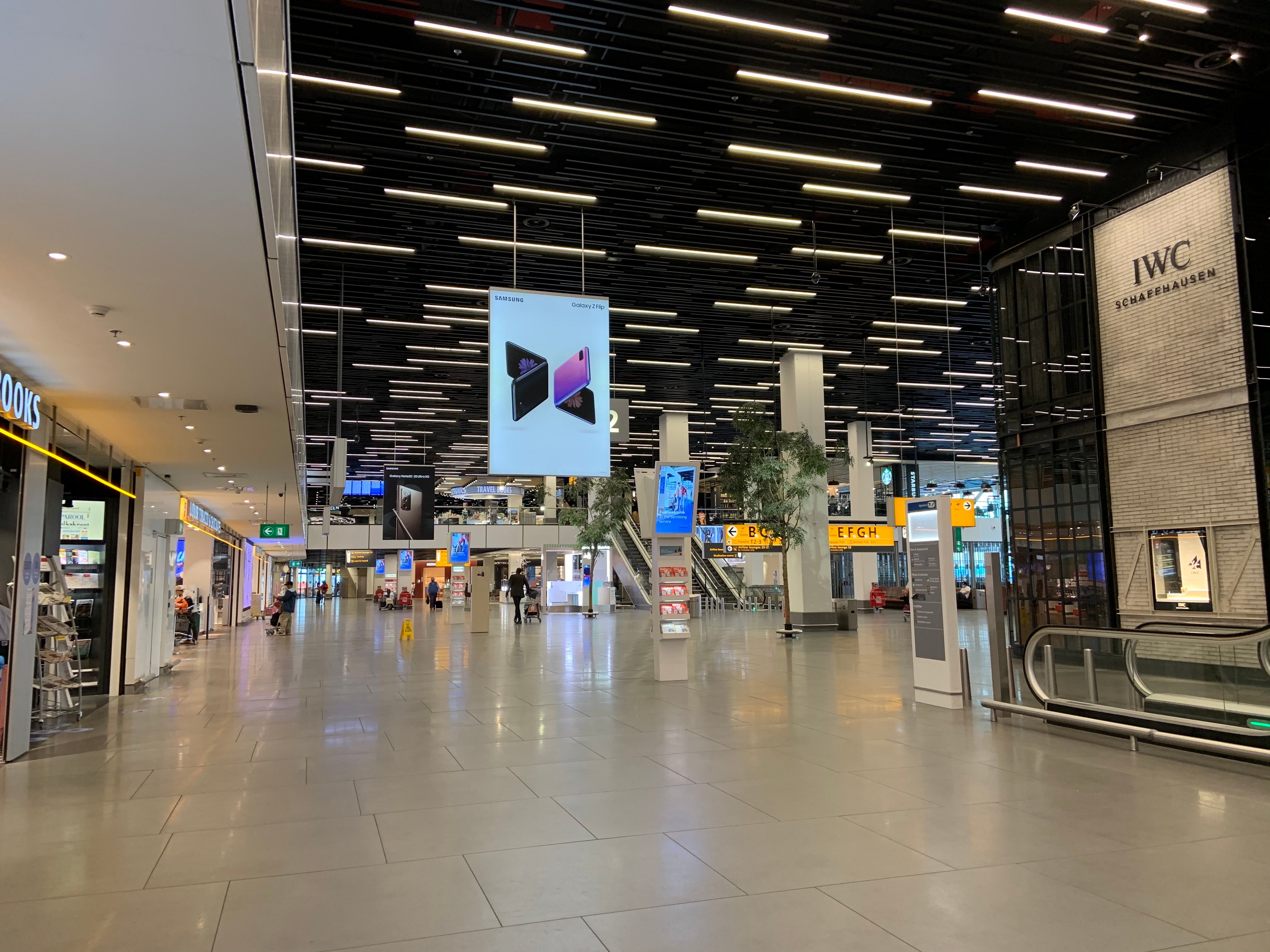 A nearly empty terminal, but all the shops were open.
Everyone we saw was wearing a mask. There were hand sanitizing stations available and signs and messages that reminded people of social distancing measures.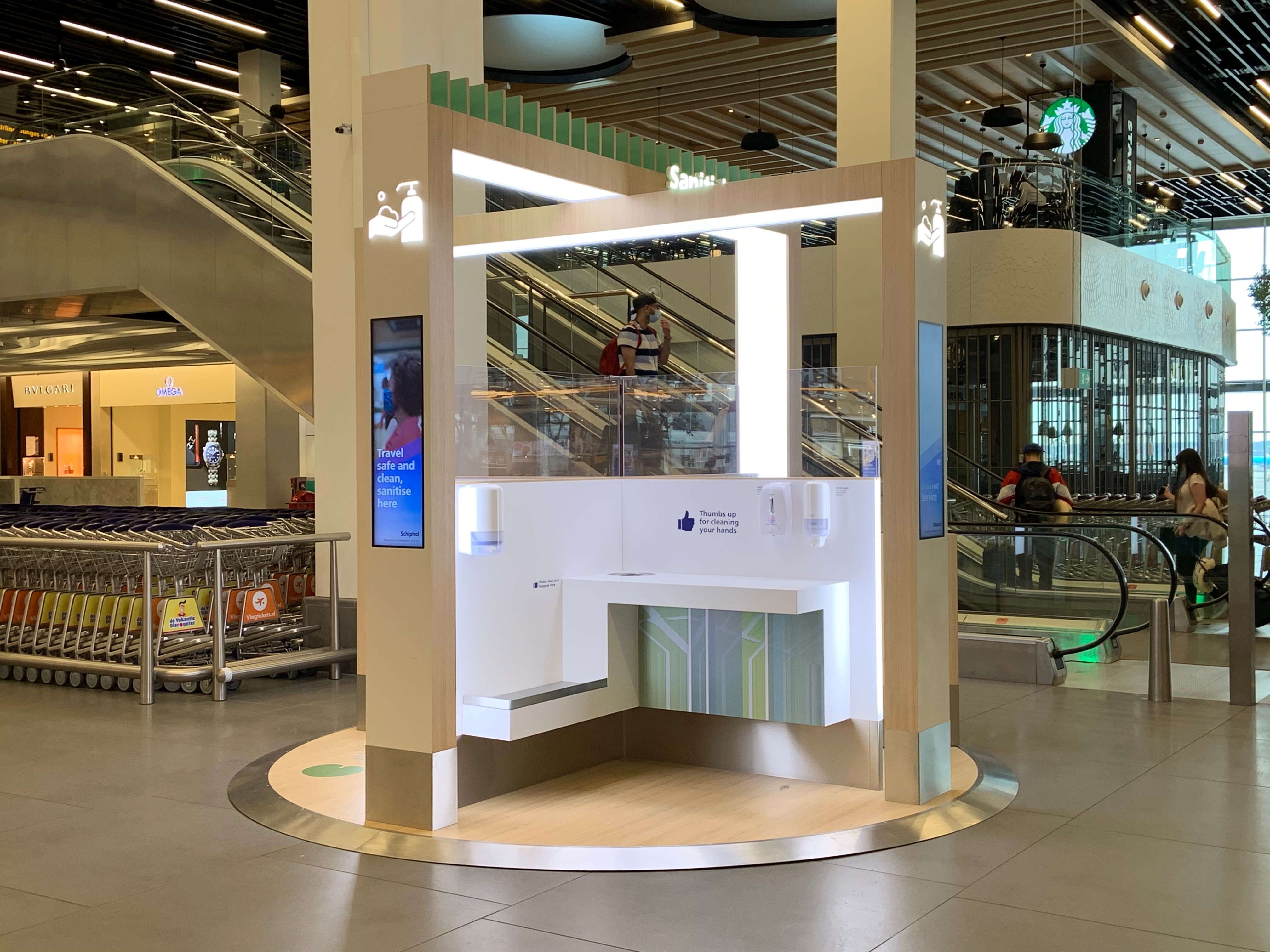 A Large Hand Sanitizing Station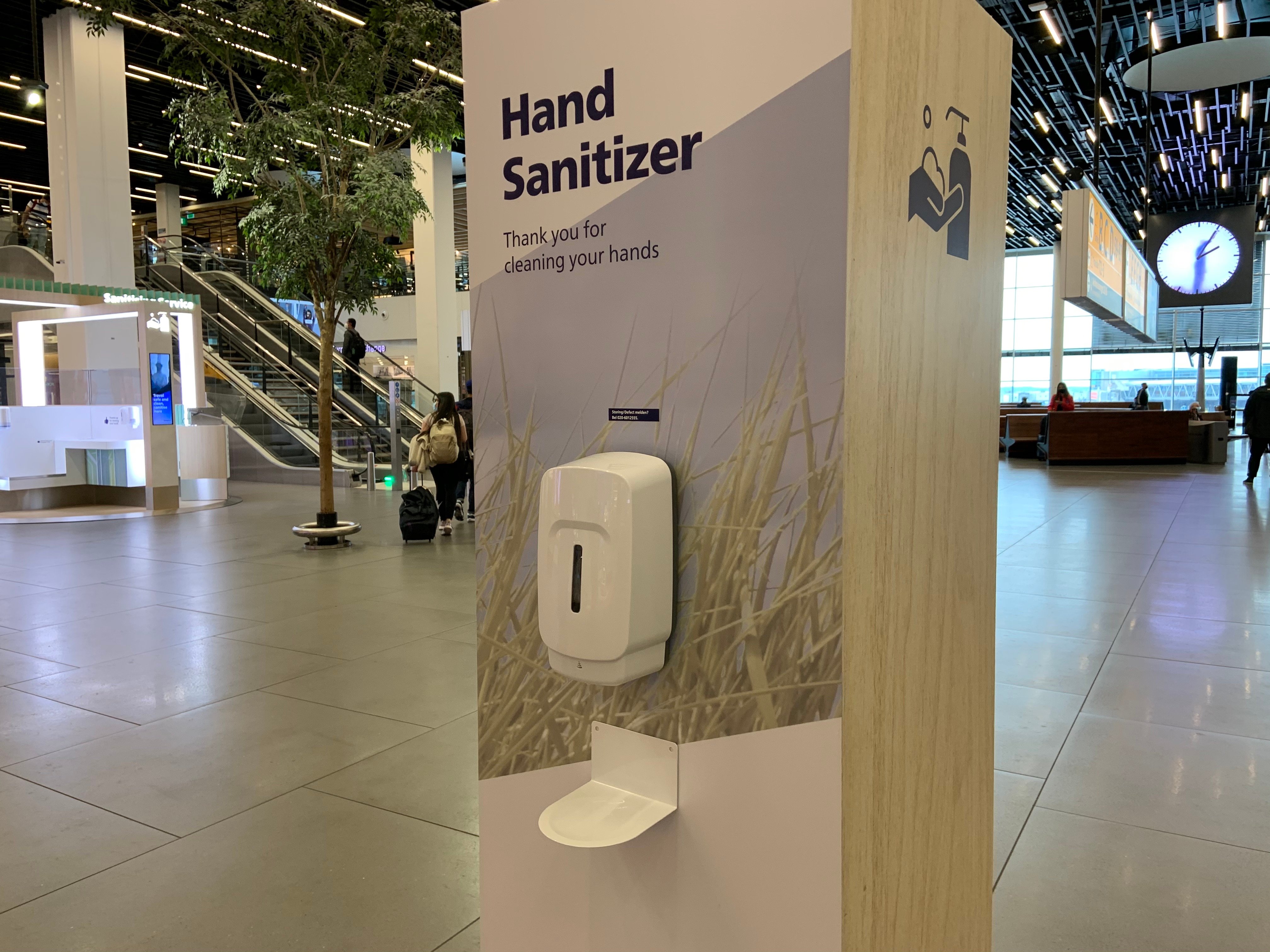 A Smaller Hand Sanitizing Station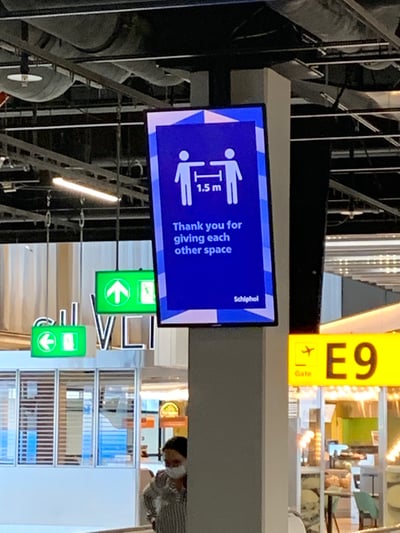 A Reminder to Keep at Least 1.5 Meters of Distance
When we reached our gate about 2.5 hours before our next flight, it was eerily quiet. There was only one other passenger at the gate and all other gate areas were empty. Every few minutes an airport employee would walk by. We settled in at a table for some snacks and to get some work done.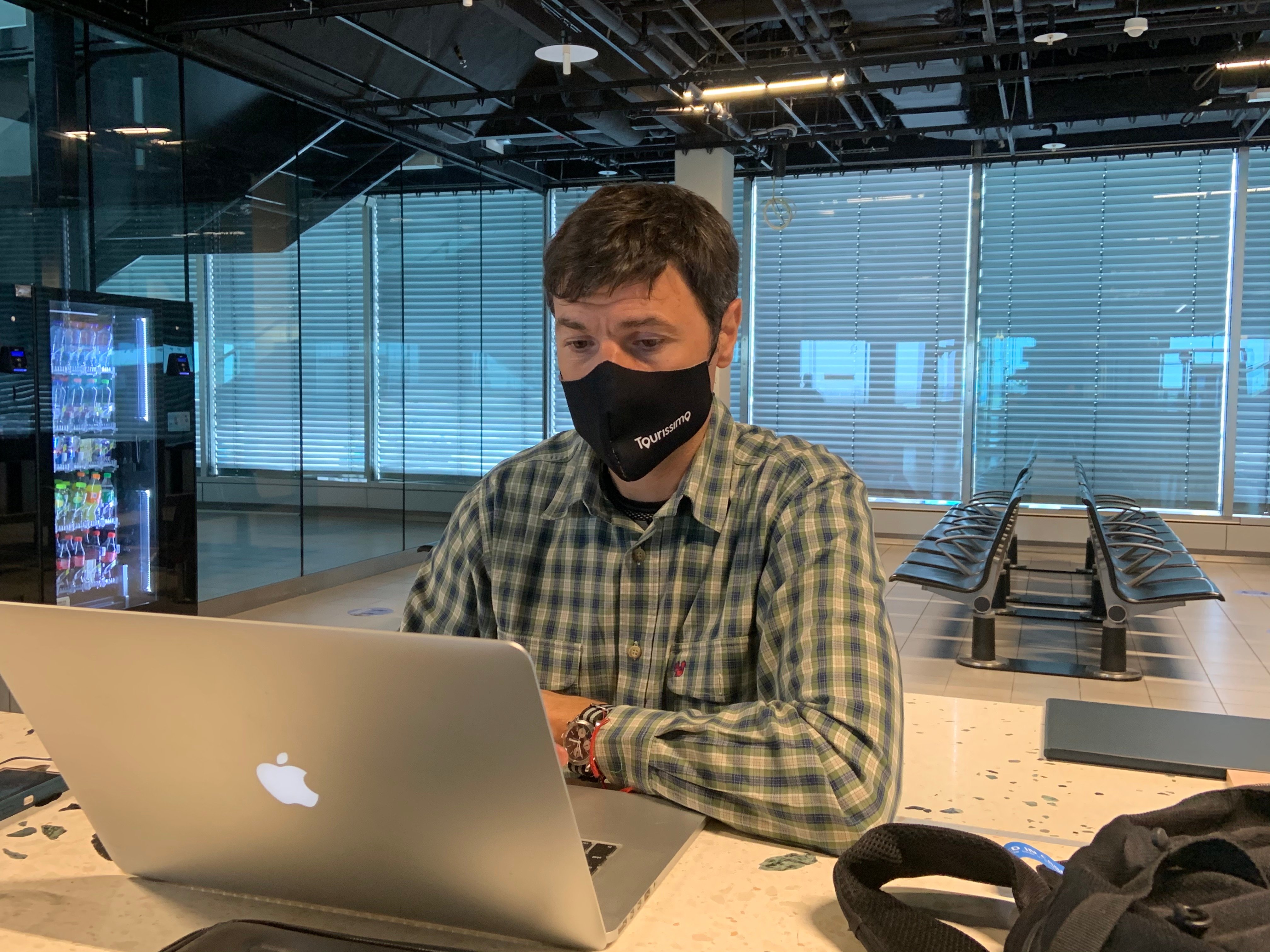 Beppe working in the empty terminal.
Two hours before the flight there was still only one other person in the terminal.
And half hour later it wasn't much busier.
And then an hour before our flight crew arrived.
When it was finally time to board there were about 30 passengers in total and we were all on the plane quickly. Once again, Beppe and I were in no rush and decided to let everyone board before we got up.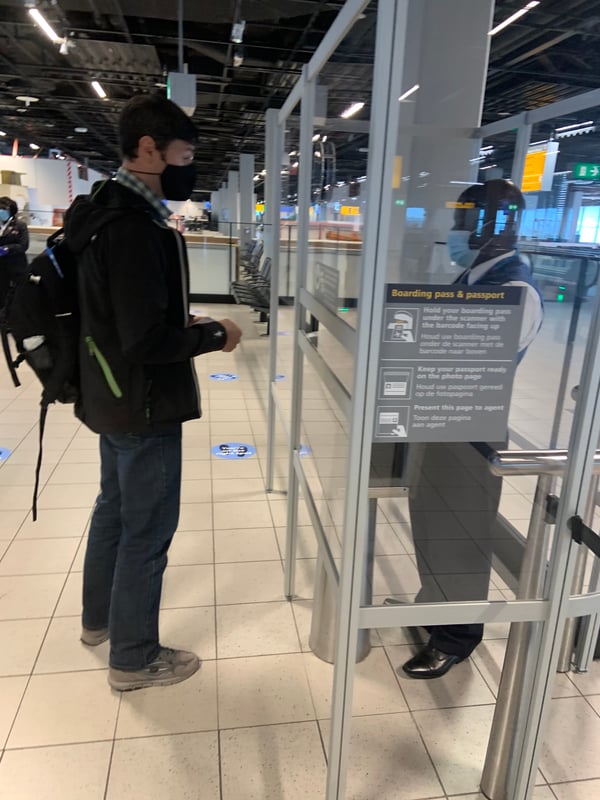 Beppe on his way to board the plane.
There were no temperature checks or any type of Covid-19 controls; only signs and announcements about social distancing.
Glass and plexiglass barriers were around all desks and gate areas, and new ones were being put up around the airport.
Some desks did not have the more permanent plexiglass around them yet and instead a temporary barrier that looked more like a shower curtain had been affixed: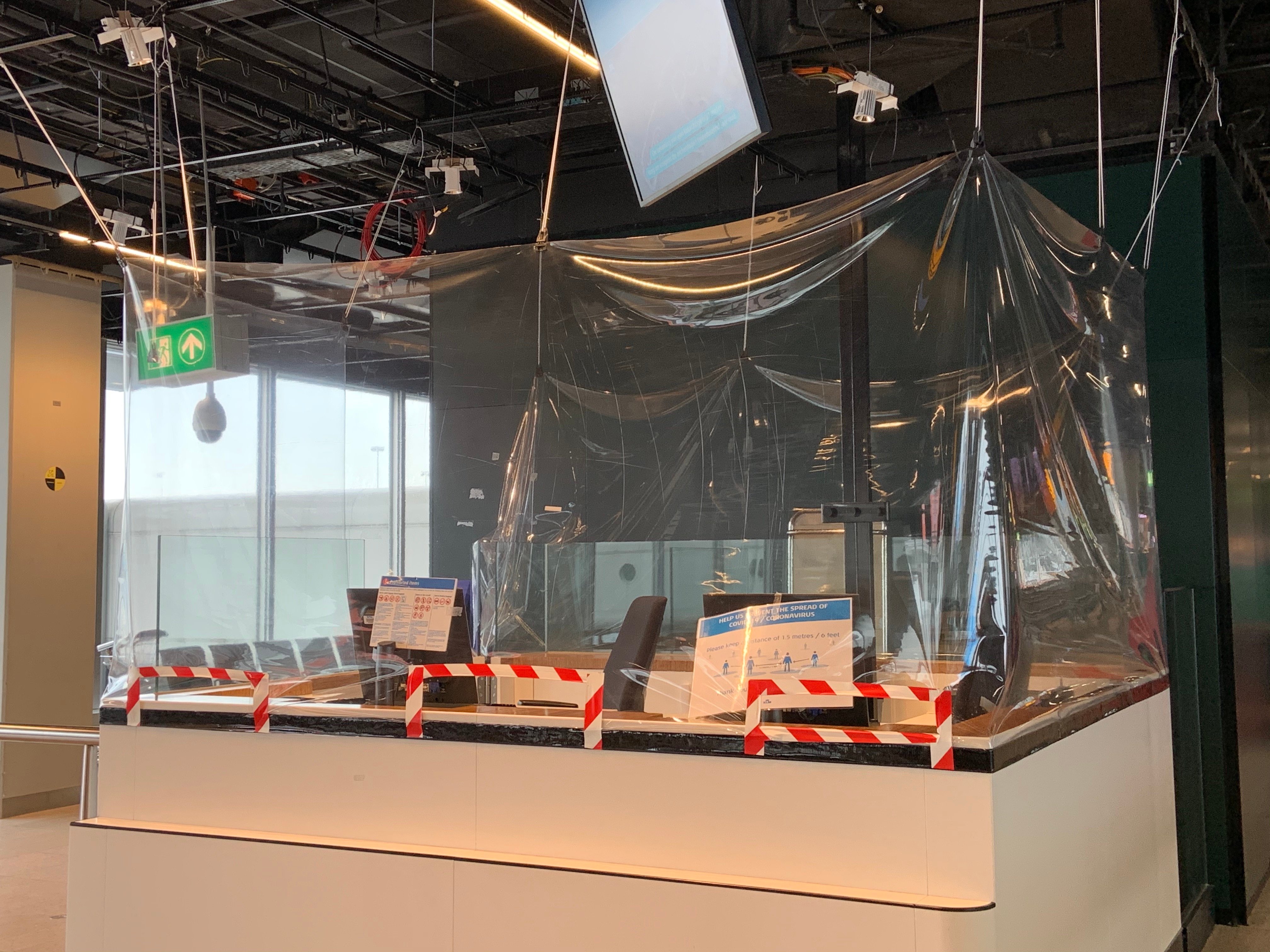 Most passengers were assigned seats close to one another in the middle of the plane. Beppe and I had a middle row of four seats all to ourselves but others were seated next to strangers. The flight attendants came through the aisles several times before takeoff and also made announcements to let us know that we could and should spread out after takeoff. There were so few people that each of us could have our own row.
During the safety briefing there were reminders about how to maintain social distancing while on the plane.
After takeoff, everyone spread out we were were given a small package with a sanitizing wipe and gel.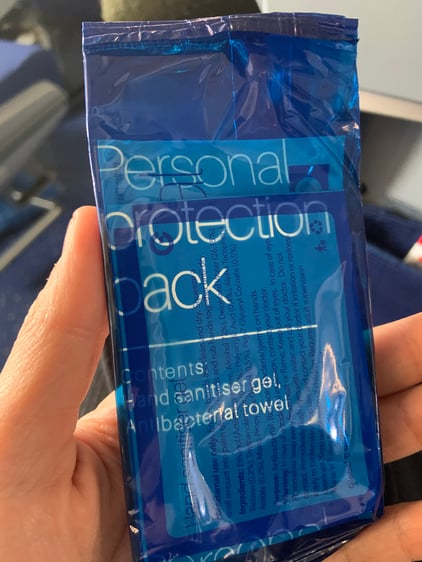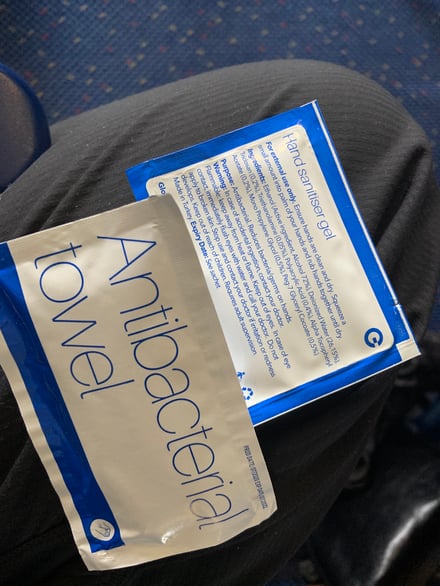 Food and beverage service was reduced to shorten the amount of time the flight attendants were in the aisles. They came through once with food and drinks. There was no choice for the meal and everyone got the same thing on their tray: a cold pasta dish, a hot pasta dish and a dessert.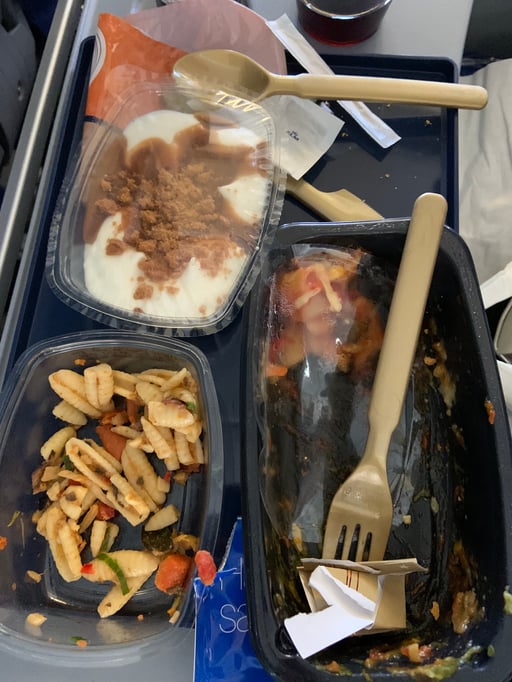 Towards the end of the flight we were handed a bag that had various snacks and a soda.
The flight was uneventful. Everyone wore their masks and respected the rules. I got some sleep.
When we landed in Boston and I turned on my phone I received a safety alert.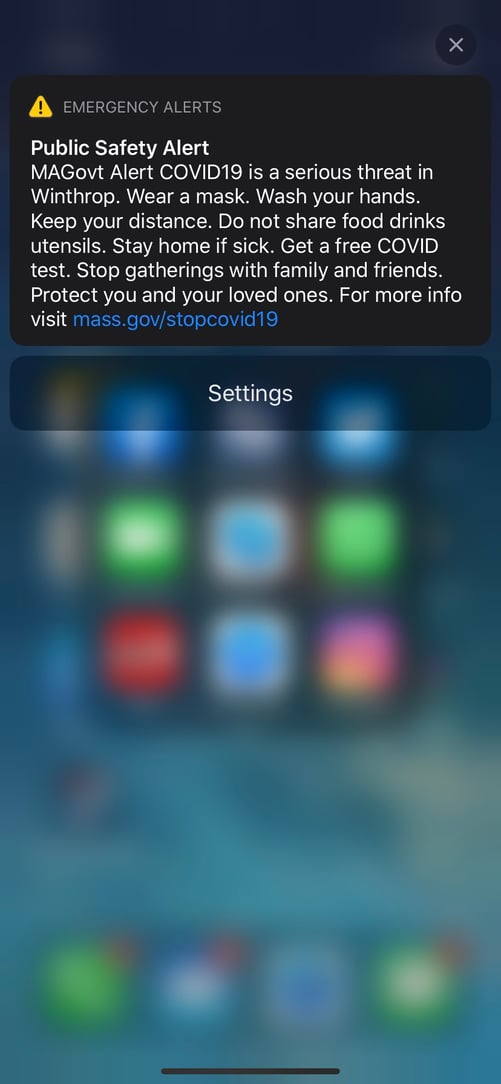 After getting off the plane we went to the immigration area. There were no lines and barely any passengers being screened. We have Global Entry and we were able to go right up to a kiosks.
There were no temperature checks and no one asked us where we were going or how we were getting there. On the day we arrived Massachusetts had a mandatory 14-day quarantine order in place for those arriving from overseas. We had to fill out a form online before our arrival stating that we would remain in quarantine but no one checked on us.
We were picked up by my sister with whom we are spending quarantine and went right home.
We'll be in the USA for the foreseeable future. When we do fly back to Italy we'll provide an update.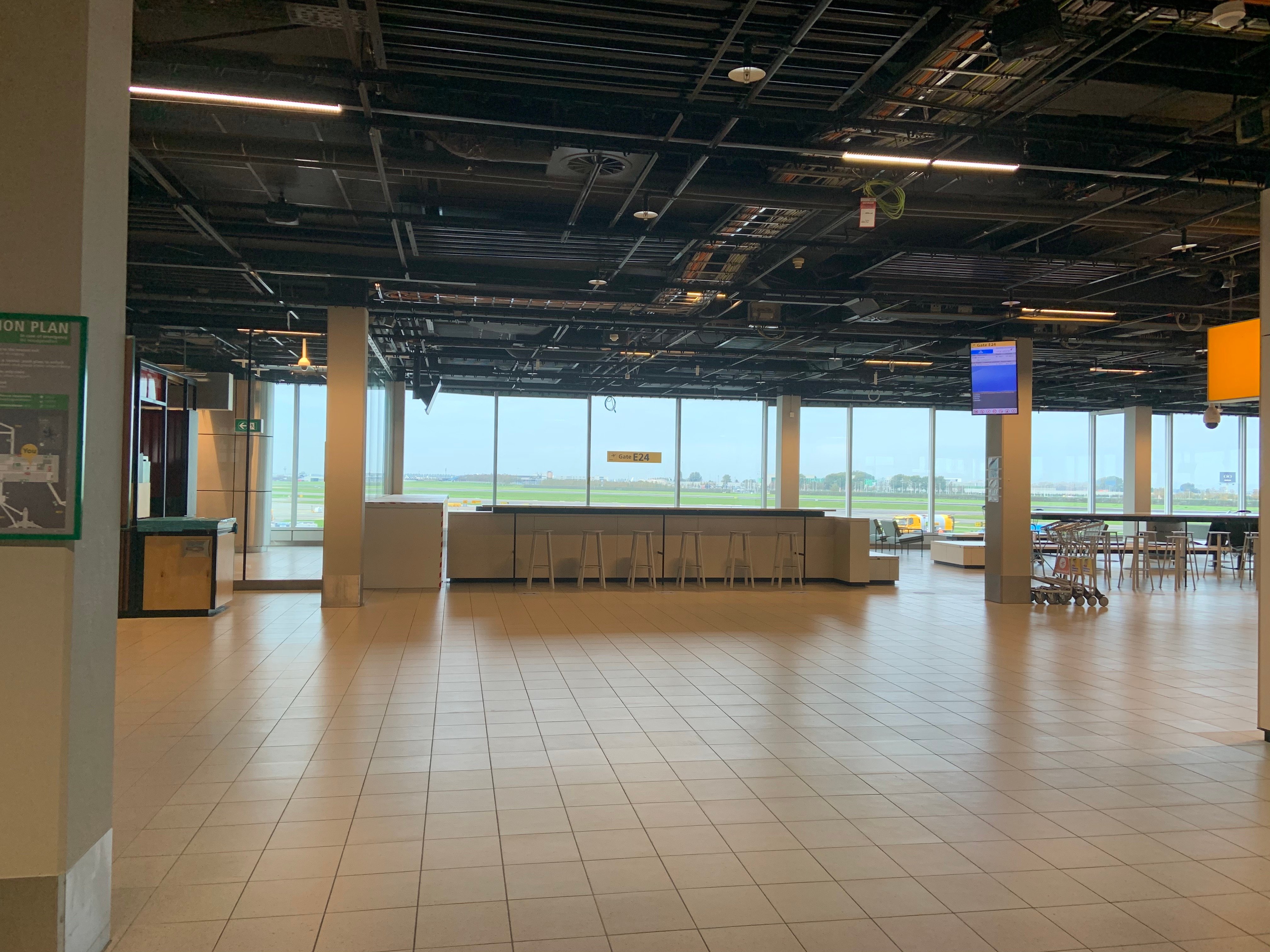 Empty Terminal in Amsterdam Airport
Do you have any questions for us about the travel experience? Maybe you have your own pandemic travel story to share. Leave your comments below.