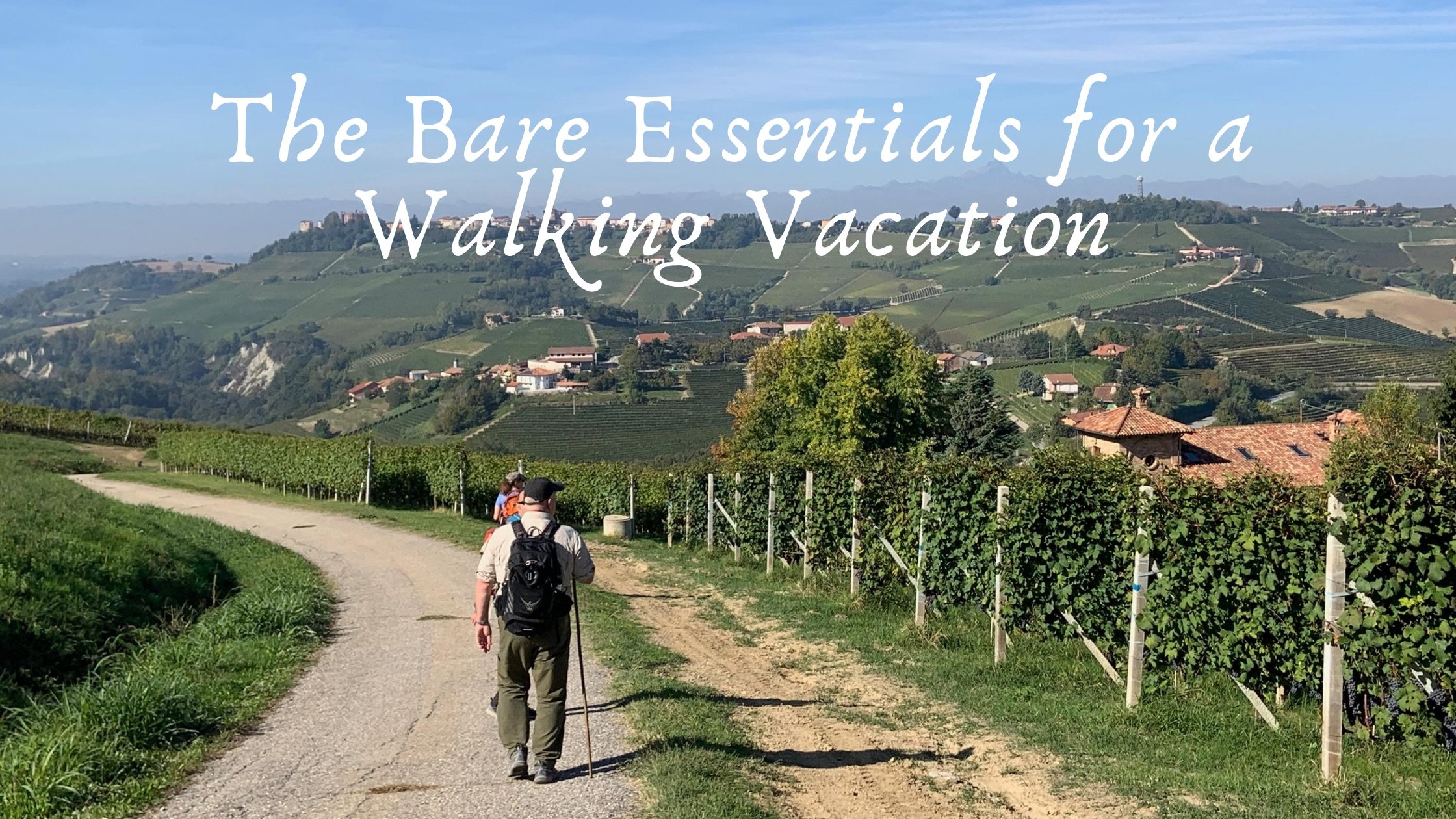 On the drive back to Turin - my home town and Tourissimo's European base - from a press tour in Cinque Terre, I thought about what is really essential on such a walking/hiking trip. I made a mental list of things with the idea of putting it in writing as soon as I made it back and opened the Mac. Here it is.
You might wonder: how hard can packing for a walking vacation be? Not very hard. But if you don't want to undermine your vacation enjoyment, a basic list is helpful. After all, you will be away from home and far from your favorite outdoor store.
Planning ahead could make your holiday more enjoyable.
From the fashionable Amalfi coast to the rugged trails above Cinque Terre and Portofino, to the trails among the legendary Barolo vineyards, some tips always stay the same.
Essential Items for A Walking Holiday
Proper Walking Boots
It may sound obvious, but this is the one thing to get right.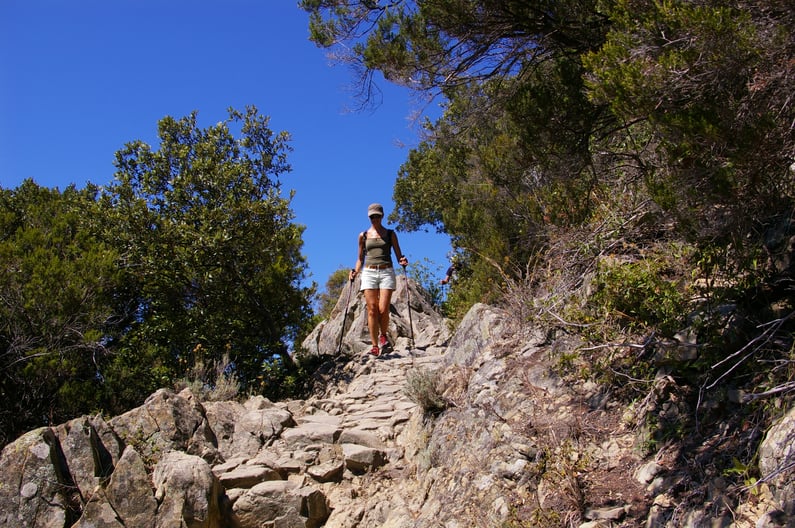 What to look for?
Ankle support. You might debate that it is overkill to have ankle support for a summer walking trip. I am a believer that medium height is the way to go. That means boots that rise to cover your ankles but that don't go over your shins.
Sneakers with trail specific tread will likely carry you through. But as you walk over uneven ground, your ankles bend and twist, as they're supposed to. Ankle support from your footwear will stop things from bending too far, saving you from sprains and strains.
Break Them In.
It should, perhaps, go without saying, but break the boots in first. Start by wearing them around the house and then gradually increase the amount of walking so that you can ease into them and them into you. If you have not worn them in – time is always tight - consider the sneakers after all.
Get the Right Size.
When you buy them, wear thick socks and err on the side of slightly too loose rather than slightly too tight. Your feet get hot when you walk (even in cold climates) and hot feet mean swollen feet, which means you need slightly more room in your shoes.
Also, when you descend the foot will naturally try to move forward and the tip of the toes will hit the inside front of the boot. That is what causes black toenails.
Decent walking boots need a wash and a spray with treatment from time to time but nothing fancier than that.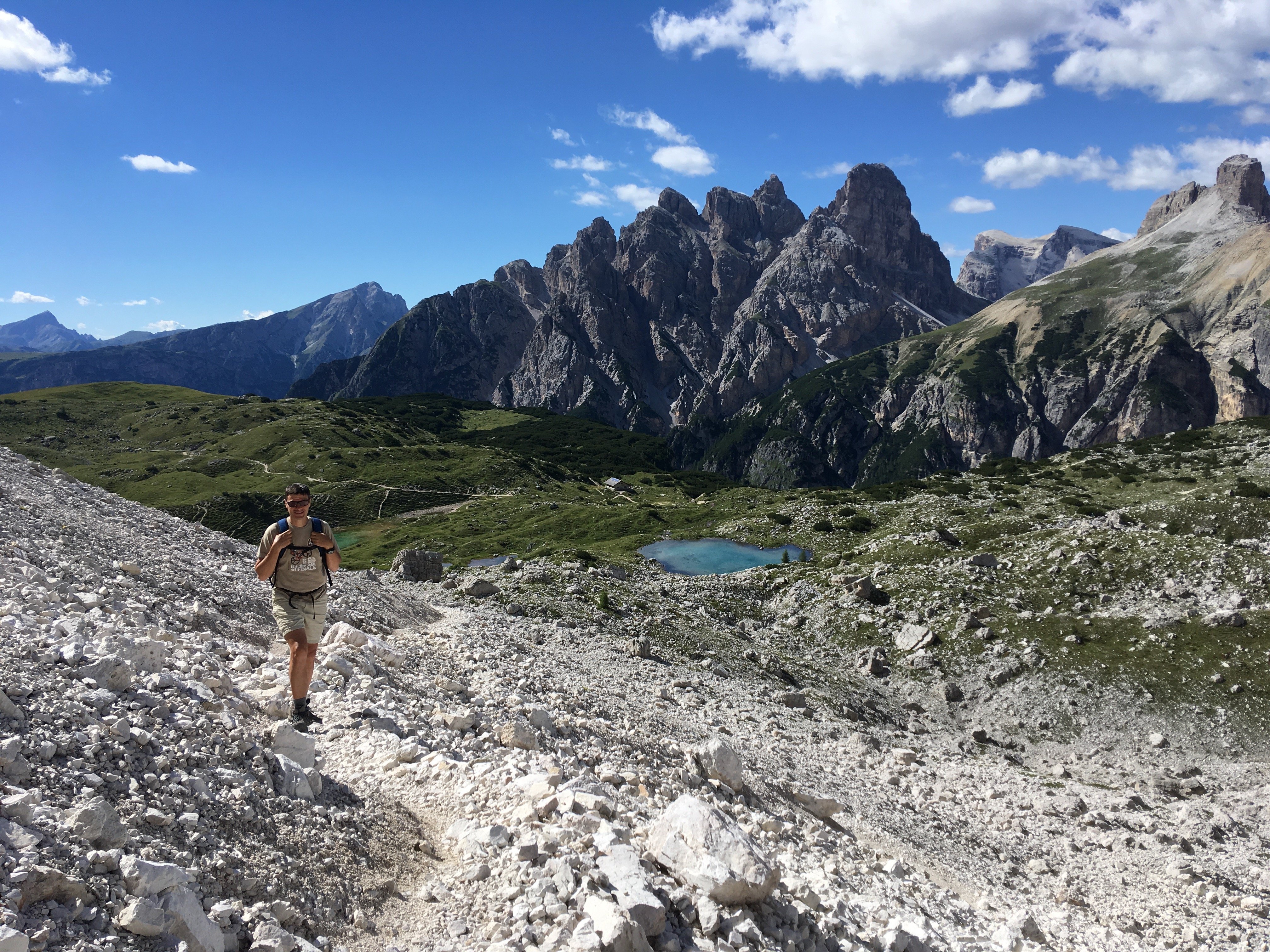 Something to Carry your Water
Once you're walking for more than an hour, you're going to need some water (and if you're walking through extreme conditions, you're going to need it sooner than that.)
At one end of the spectrum, you can have a plastic water bottle in your backpack or neoprene belt. At other end, you might need more. Depending on your route, you may benefit from a metal water bottle with a carabiner you can clip to your bag. Alternatively, you can opt for a water system with a pouch that fits into a rucksack with a long plastic tube you can clip on to the front strap. You can drink from the tube as and when you need to without having to stop and take the rucksack off and rummage around. Camelback and Platypus are two companies that produce such systems.
In short, you need a water bottle or hydration system and a bag to carry it in.
Sunscreen
Experts say that we are supposed to be wearing factor 15-30 SPF even in the midst of foggy grey days, so if you're planning on being outside for more than two hours you'll definitely need this. Check out travel size sunscreens to keep your daypack lighter, but go for the sport kinds that do not run off with sweat.
Map and GPS
My advice is to have a map and a GPS device, which can be your smartphone.
Apps like Wikiloc and ViewRanger (and many others) allow you to navigate using the gps antenna of the phone and no cellphone data connection.
In any case, a map is a must and a chat with someone at the local tourism or guide office about your plans is also a sound idea.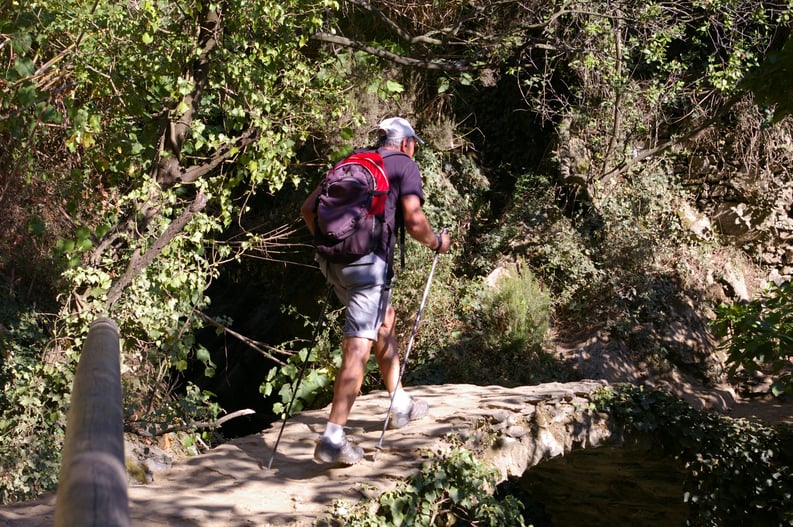 Not Essential but…you never know.
A Small First Aid Kit
It can simply consist of moleskin, bandaids, and sterile patches.
A Hat
It makes a great deal of difference in hot weather. It goes without saying that it can be helpful in case of rain.
Snacks
I am a big fan of fresh and dried fruit. In practical terms, you need some form of calories to help you through the occasional crisis due to low glycogen – or precious fuel - circulating in the blood stream.
An Extra Layer
Should the weather change for the worse, an extra layer (even just a wind breaker) can greatly enhance your comfort until you find shelter or finish the hike.
Two more Final Thoughts
No Cotton, and Specific Socks
Cotton is no good and it is especially bad for hiking socks. Go for breathable fabrics that are quick-dry.
Good hiking socks are kind of expensive, but they do last for a long time.
Good boots and high-quality socks – almost by an act of magic - will make your feet, your knees, hips, and back feel much better. Trust me on this.
Decent walking socks come equipped for the weather you're walking in, with reinforced patches at the heel and toe and vents to help cool your feet.
Again, they're pricey compared to your average sock, but a worthwhile investment.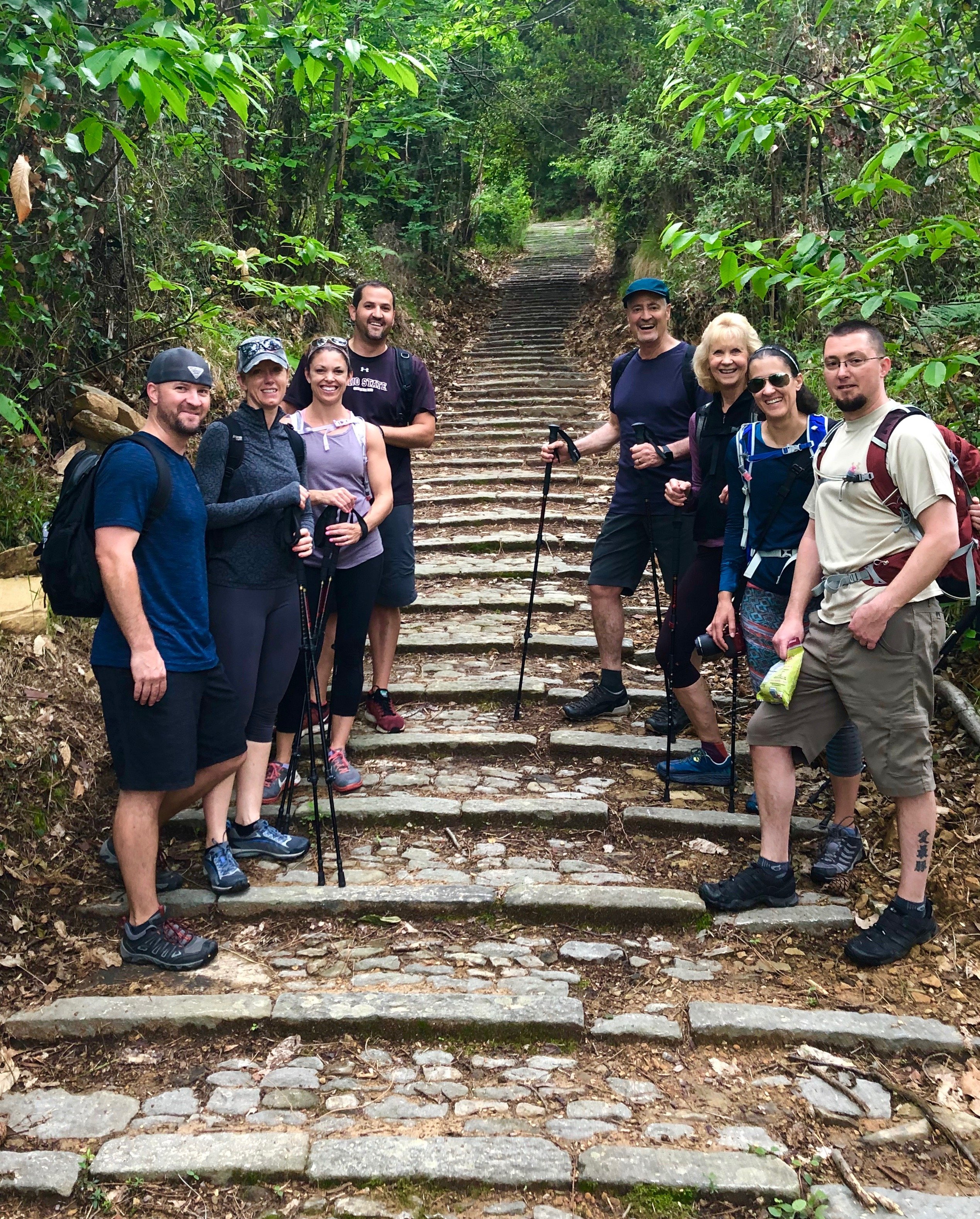 Walking Poles
If you are unfamiliar with walking poles, you should at least understand how to properly use them. Then, decide if they are right for you. If you're walking on steep, slippery terrain, poles can help you out. For flat, dry paths, don't bother. In general, your knees will thank you if you go with them.
When you book a walking tour with Tourissimo, you can request walking poles so that you don't have to bring them from home.
So, that's my essential list. Would you add any items yourself? Leave a comment below and let us know.