This tour is a companion to our inaugural 2017 Chef Bike Tour in Emilia Romagna. We cover different areas in the same region and visit the production areas for some of Italy's most iconic foods.
In a country renowned for its home cooking, Emilia-Romagna is the region that stands out among Italians for its soul-satisfying home cooking. It is also the birthplace of many foods that lie at the heart of Italian cuisine and that are the most famous outside of Italy: tortellini, prosciutto di Parma, balsamic vinegar, and "The King of Cheeses," Parmigiano-Reggiano, to name a few. Massimo Bottura, a world-renowned chef from Modena, has said that Balsamic vinegar runs through his veins and that his muscles are made of Parmigiano-Reggiano!
We aim to showcase how food is linked to the well being of an area in terms of health, and socio-economically.
---
For 2018, we have the pleasure to co-host this gastronomic bike tour with Brooke Williamson and Nick Roberts, spouses, chefs and business partners. They ride with us and share their stories, tips and passion for food. Book your tour!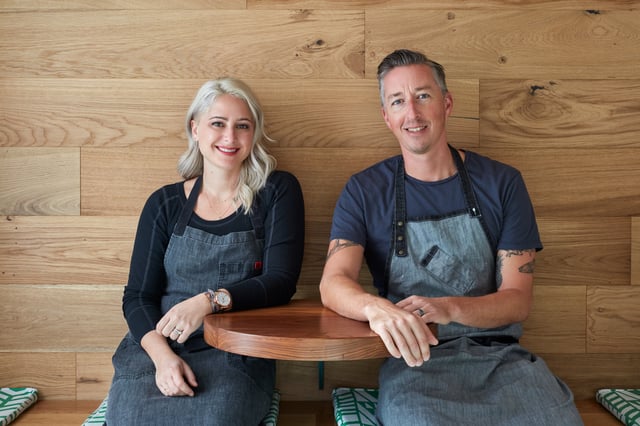 They both developed a passion for cooking early on, and that passion brought them together in 2004 when they met working at Zax, in Brentwood (LA). The two opened their first independent venture together a couple years later, Amuse Café in Venice. Fast forward more than a decade to find them co-owning several culinary venues that include not only restaurants, but also a culinary-focused retail store, and a small-batch ice cream shop. Chef Williamson is also a sommelier and the winner of Bravo's Top Chef season 14. Chef Robertson was raised on a family-owned vineyard in Carmel Valley, CA.
They are an exciting new addition to our expanded line of Chef Bike Tours!
---
At Tourissimo we believe that you cannot explore and understand the gastronomy of a region without considering the region's history, culture, landscape, and climate. But for our Emilia Romagna Chef Bike Tour we want to go further. We aim to showcase how food is linked to the well being of an area in terms of health, and socio-economically. From spa towns with healing thermal waters to the splendid Apennines, we ride to taste, and we taste to understand. We'll nourish our body and mind and we'll discover the soul of Italy.
The locals are revered for maintaining a balance of respect for tradition, a cheerful attitude, and bursting entrepreneurship. In Emilia Romagna tradition merges with innovation and the past (in many practical ways) becomes the foundation for the future. And in all of this, food is an important component. Some would say it's the cornerstone. We'll visit the producers and learn directly from them how they are keeping tradition alive.
The riding is different each day, with a varied landscape that stretches between the Po River and the Apennines. We'll pass small villages that are rich in history and vitality and view several hilltop castles, each with a story to tell. The rides are fully supported and participants can ride just part of the stage. Companions that are non-riders are also welcome.
Two-day extension to Bologna and FICO Eataly World. Ask for more info.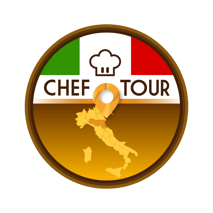 Request a Tour Summary
[fa icon="plus"]
Highlights
Superb meals and the "best Homestyle food" in Italy
Prosciutto, Parmigiano-Reggiano, Balsamic vinegar and other Italian delicacies

Santuario San Luca, a hilltop sanctuary overlooking Bologna

Healing thermal waters in Tabiano Terme and Porretta Terme
The Apennine Mountains
Variety of landscapes and riding terrain
[fa icon="plus"]
Tourissimo Experience
Get to know the Appennino Tosco-Emiliano park, a UNESCO biosphere
Meet local producers who are keeping food traditions alive
Get up close to iconic race cars at the Ferrari Museum
Explore Bologna
Learn why Parma is a UNESCO creative city of gastronomy
Discover Reggio-Emilia from our guide, tour designer and native, Federica
[fa icon="plus"]
Day by Day
Day 1
Where: Tabiano
Terrain: Hilly
Ride: 20 mi or 32 km
Meals: L, D
After an airport transfer, we arrive at our hotel in Tabiano, a restored medieval castle that was built on the ruins of an old Roman settlement. We'll enjoy a light lunch, make introductions and go over the details of the tour. After lunch there will be a bike fitting and warmup ride over small, rolling hills in the foothills of the Apennine mountains. Spend the afternoon at the hotel's spa, lounging by the pool or just taking in the stunning views.
Dinner is at the hotel in "The Old Dairy" which used to be a cheese factory that produced Parmigiano-Reggiano for over 200 years.
Dish of the stage: Torta fritta e salumi or spalla cotta

Hotel: Antico Borgo di Tabiano Castello
Day 2
Where: Colorno
Terrain: Flat
Ride: 40 mi or 65 km
Meals: B, L, D
After breakfast, we leave the province of Piancza and enter the province of Parma. The riding is relaxing on mostly secondary roads and not much climbing. This area is known for its cured meats, including Prosciutto di Parma, and of course for the famous Parmigiano-Reggiano, known as the "King of Cheese." Our lunch in Parma will include these local specialties.
We'll ride to our hotel in Parma and get ready for an exceptional cooking experience at the Alma cooking School, set in the Ducal Palace of Colorno. It's one of the most important culinary schools in Italy that represents the excellence of Italian gastronomy internationally. We'll start with a historical explanation of grain, the origin of pasta and the different pastas and shapes. We'll also have the opportunity to work hands-on with the ingredients to make our own pasta. Our chefs will be involved and along with the local chefs will create a memorable dinner. There's no better place to learn about pasta making than in the region of Emilia Romagna!

Dish of the stage: Prosciutto di Parma
Hotel: Park Hotel Pacchiosi
Day 3
Where: Reggio Emilia
Terrain: Hilly
Ride: 35 mi or 56 km
Meals: B, L, D
Today we'll ride northeast towards Reggio Emlia, encountering our first climbs of the tour. Hilltops dotted with fortresses and castles surround us and hold stories of fascinating people, such as Matilde di Canossa, a powerful feudal ruler of Tuscany. We'll stop at a Fattoria Rossi, a dairy farm from the 1800's, to learn more about the process of making Parmigiano-Reggiano. The nearby town of Bibbiano is said to be the place where the cheese was created at least 900 years ago.
During our stop we will challenge our chefs to create innovative ways to serve the "King of Cheese." In the Emiliana tradition there's not much room for creativity and it's usually served over pasta, as one of the ingredients of the pasta filling and nowadays as an appetizer served in chunks and drizzled with real Balsamic vinegar. We are sure that Brooke and Nick will surprise us with some new ideas!
Dinner will be at Chef Gianni d'Amato's innovative restaurant, Caffe' Arti e Mestieri. He launched this restaurant after his Michelin-starred Rigoletto was destroyed in an earthquake in 2012.
Our Hotel, Hotel Posta, was founded in 1515 and is in Via Emilia in the historic center of Reggio Emilia.

Dish of the stage: Parmigiano Reggiano
Hotel: Posta
Day 4
Where: Modena
Terrain: Rolling
Ride: 35 mi or 56 km
Meals: B, L, D
Today is the day of fast cars and slow food! We'll ride the hills around Modena and Maranello, home of Ferrari, before arriving at the iconic museum where you will have time to admire both the race cars and the historical collection of production cars, as well as learn about Enzo Ferrari and his philosophy around work ethic, car racing, and big dreams.
The last part of the ride is short, but hilly. We'll spend the afternoon at our hotel, which is also an agriturismo and resort with a spa and infinity pool overlooking the Modena hills. They produce their own wine and Balsamic vinegar on-site. We'll sample some of their Lambrusco while touring the Balsamic vinegar aging rooms to learn about the history, tradition and elaborate production process of this unique product. It's slow to make and surely not economical, but no one around here would ever dream of cutting corners when it comes to traditional balsamic vinegar!
At dinner Brooke and Nick will work with the restaurant here at Opera 02 to present you a full menu with dishes prepared with balsamic vinegar.

Dish of the stage: Aceto Balsamico
Hotel: Opera 02
Day 5
Where: Porretta Terme
Terrain: Challenging Climb
Ride: 46 mi or 75 km (shorter options available)
Meals: B, L, D
Today will be a challenging day, riding up towards the Apeninnes of Bologna. We are rewarded with changing scenery and a wealth of natural products.
The day starts in the production area of ciliege di Vignola (cherries of Vignola). The area started specializing in cherries around 200 years ago and the locals say that cherry season (May-July) represents the coming of summer. The cherries are sweet and thirst-quenching. They are packed with vitamin C, and studies have shown that they can improve one's mood and blood circulation. You can test that out for yourself by sampling the cherries during our regroups!

As we climb towards Porretta Terme we leave the cherries behind and instead find more oak trees, and mostly chestnut forests. In June the smell in the air of chestnut trees blooming is so sweet, and we'll be accompanied by this enchanting scent for most of the way up. Though not as well-known as other products from the area, we want to pay homage to the chestnuts which for generations (especially during times of famine and war) provided the base for healthy food for the families of this area.
Porretta Terma is known for its thermal waters and our hotel, located in the center of town, has a beautiful spa, part of which is in an old bunker.
A young Mario Batali was linked to this village and to the family that we will meet for dinner. To learn why you have to join us on tour. What we can tell you is that it has to do with pasta.
Dish of the stage: Tagliatelle ragu' or mushroom
Hotel: Helvetia
Day 6
Where: Bologna
Terrain: Hilly
Ride: 54 mi or 86.6 km (shorter option available)
Meals: B, L, D
Our last ride will wind along the Appennino Bolognese to take us to the city of Bologna. We leave our hotel in the morning to immerse ourselves in a gorgeous landscape up in the forest and down along Lake Suviana. We continue downward along the Reno River Valley to Sassomarconi where we stop for lunch in a typical trattoria to refuel before the afternoon climb on the Colli Bolognesi road, loved by the local cyclists. A final descent into Bologna will lead us straight to the hotel, leaving us some time to enjoy the city during its golden hour.
Bologna is a city known for good living, and is packed with history, art and culture. Take time to explore its many facets after checking in to our centrally-located hotel.
Hotel: Touring or Metropolitan
Dish of the stage: Tortellini in brodo
Day 7
Where: Bologna
Terrain: n/a
Ride: n/a
Meals: B
After breakfast, unless you are extending your stay, a transfer will be arranged according to your travel plans.
Contact us for optional extensions to this tour.
[fa icon="plus"]
Other Info and Cost
How to Get There
Airport/s - Bologna (BLQ)
Other transportation - Private group transfer by Tourissimo from the airport to the first Hotel. Upon request, guests can be picked up elsewhere (additional cost).
How to Depart
Airport/s - Bologna (BLQ)
Other transportation - Private group transfer by Tourissimo from last hotel to the airport.
USD 3995 per person in double room. Private room +USD 300
• All accommodation and breakfasts
• All dinners and all lunches
• Wine and beer at dinner and at some lunches
• Bike rental with Garmin GPS
• Two or more professional tour guides
• Van assistance and luggage transfer for all stages
• Entrance to thermal spas
• Entrance to Ferrari Museum
• Private cooking workshop
• Transfer from and to the airport
• All activities per day by day description

Climate Data
June temperatures average 17C (63F) low / 26C (79F) max - precipitation probability 13%
[fa icon="plus"]
Hotel Highlights
Antico Borgo di Tabiano Castello (Tabiano)

The Antico Borgo di Tabiano Castello is inside an ancient settlement with a castle nestled among green hills. The castle itself dates back to the 11th century and was built on the ruins of an old Roman settlement. Rooms are comfortable and modern, and some still maintain a rustic feel. The property has two outdoor pools and two wellness centers. WiFi is available throughout.

Park Hotel Pacchiosi (Parma)

Housed in the former "Reale Clinica Chirurgia" building, the Park hotel Pacchiosi is immersed in a beautiful park in the oldest part of Parma. The rooms are decorated in neo-Rennaissance style, with Carrara marble floors and handcrafted furniture made specifically for the hotel. WiFi is available throughout.

Hotel Posta (Reggio Emilia)

Hotel Posta was founded in 1515 and is in Via Emilia in the historic center of Reggio Emilia, overlooking Piazza Grande. It features original frescoes and elegant rooms, each of which is different from the others. WiFi is available throughout.
Opera 02 (Modena)

Farmhouse meets modern luxury at Opera 02. Set among the vineyards in the countryside of Emilia Romagna, this hotel offers spacious suites, each with a balcony that offers stunning views, and an infinity pool. Balsamic vinegar and Lambrusco wine are produced on the estate. There's a wellness center that includes a Turkish bath and sauna. WiFi is available throughout.

Hotel Helvetia Thermal Spa (Porretta Terme)

Located in the heart of the Tosco-Emiliano Appenine National Park, the Hotel Helvetia has been welcoming guests since 1904 and underwent a complete renovation in 2006. , Part hotel, part wellness center, the property features a fully equipped panoramic solarium with whirlpool bath, thermal spa with large swimming containing salso-bromo-iodic water, vascular treatments, natural cave dug into the rock, saunas and hammam, multi sensory showers and relaxation areas. WiFi is available throughout.

Hotel Touring (Bologna)

Located just steps away from Piazza Maggiore, the hotel Touring is a peaceful hideaway in the heart of the city. Run by the Stegani family for over 100 years, the hotel is filled with local charm. There's a rooftop terrace that offers the perfect backdrop for an aperitivo. WiFi is available throughout.