Tourissimo presents a wine tour of Piedmont hosted by
Elizabeth Schneider
Tourissimo runs cultural active travel vacations throughout Italy, all thoughtfully designed using our local knowledge and insights.
We are delighted to partner with Elizabeth Schneider, Wine for Normal People Podcast host, best-selling author, and wine authority without the attitude.
We've been fans of Elizabeth's podcast for years. Knowing our shared passion for wine - and Italy - we've talked, met, and plotted to design the ultimate wine tour of Piedmont. While Elizabeth was putting the finishing touches on her book, we started comparing notes to create an insightful and fun wine vacation in the unpretentious wine region of Piedmont.

About Elizabeth
Elizabeth Schneider is the host of the internationally acclaimed podcast "Wine for Normal People" , a Certified Sommelier, and author of the "Wine for Normal People" book, which was described by Oprah Magazine as a "cheeky guide that serves up everything from the best sipping, sniffing and swirling practices to advice for picking a crowd-pleasing bottle, minus any irritating attitude." The book has been praised in Fortune, Forbes, Epicurious, the New York Post and more. Elizabeth has been featured in Martha Stewart Living, on various NPR stations around the US, and on American Public Media's the Splendid Table. Elizabeth focuses on translating the wine world to make wine accessible and fun to everyone from novice to enthusiast. She speaks at events all over the world from Napa to Verona, Italy, and considers her most important accomplishment the fact that she has managed to remain a normal person, despite her exposure to lots of wine snoots! She's no nonsense, speaks in plain English but doesn't dumb down wine.

---
For many, Barolo and Barbaresco are what put Piedmont on their wine map, but there's much more to learn and taste. We'll do so by meeting the producers, learning their stories and their successes, and also by listening to their challenges and struggles.
The landscape is stunning and we'll be there right at harvest time when leaves start turning yellow and orange-red. Accommodation include an award-winning wine resort and a historical palace with a spa with thermal water.
Experts consider Piedmontese cuisine among the best in Italy, therefore in the world, and its main dishes are really elevated by the local reds.
Postponed to 2022
Dates: May 7-14
Highlights
• UNESCO World Heritage Site: vineyard landscape of Langa-Monferrato-Roero
• Villages of Barolo and Barbaresco, the namesakes of two world-famous red wines
• Visit of Banca del Vino (wine bank)
• Stunning rolling hills covered with vineyards and quaint medieval villages
• Views that stretch as far as the Alps
• Castle-topped villages, which lend a historic and romantic feel to the area
• Some of the best regional food in Italy, including truffles, cheese, and hazelnut Gianduja chocolates
• New and established DOC's and DOCG's
• Canelli Wine Cellars, the so-called "cathedrals of wine aging"
•. The view from the medieval tower of Barbaresco
• Meetings with producers and local experts who are behind the local wine scene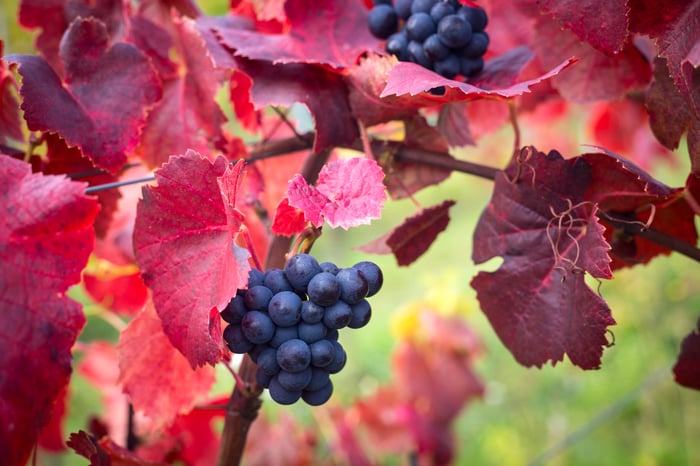 ---
What's Included
• A professional tour guide throughout the program
• All accommodation in 4 star hotels and one 5 star hotel, including an award-winning wine resort and a historical hotel
with spa
• All breakfasts, five lunches and five dinners
• Twelve wine tastings
• All transfers, ticket entrances, and gratuities
• Shuttle at the beginning and at the end of the tour
• All activities mentioned in the day-by-day description
• Assistance with door-to-door wine shipping
• All of the wine at group lunches and dinners
• Walking tour of Alba with a local guide
• Dinner at a Michelin-star restaurant
We also include the finest Piedmontese Barolo and Barbaresco wines of the best vintages, as well as truffles included with two dinners
Price
USD 4,995
Private room (single supplement) USD 495
Get the trip summary by filling the form below: