Matera is a city in southern Italy know for its Sassi, or cave districts. I have been going there for over 20 years now and each time I am there I found something new and exciting. On a visit in 2016 I checked out a newly-installed suspension bridge that gives access to a very scenic trail. Read on for more info about Matera.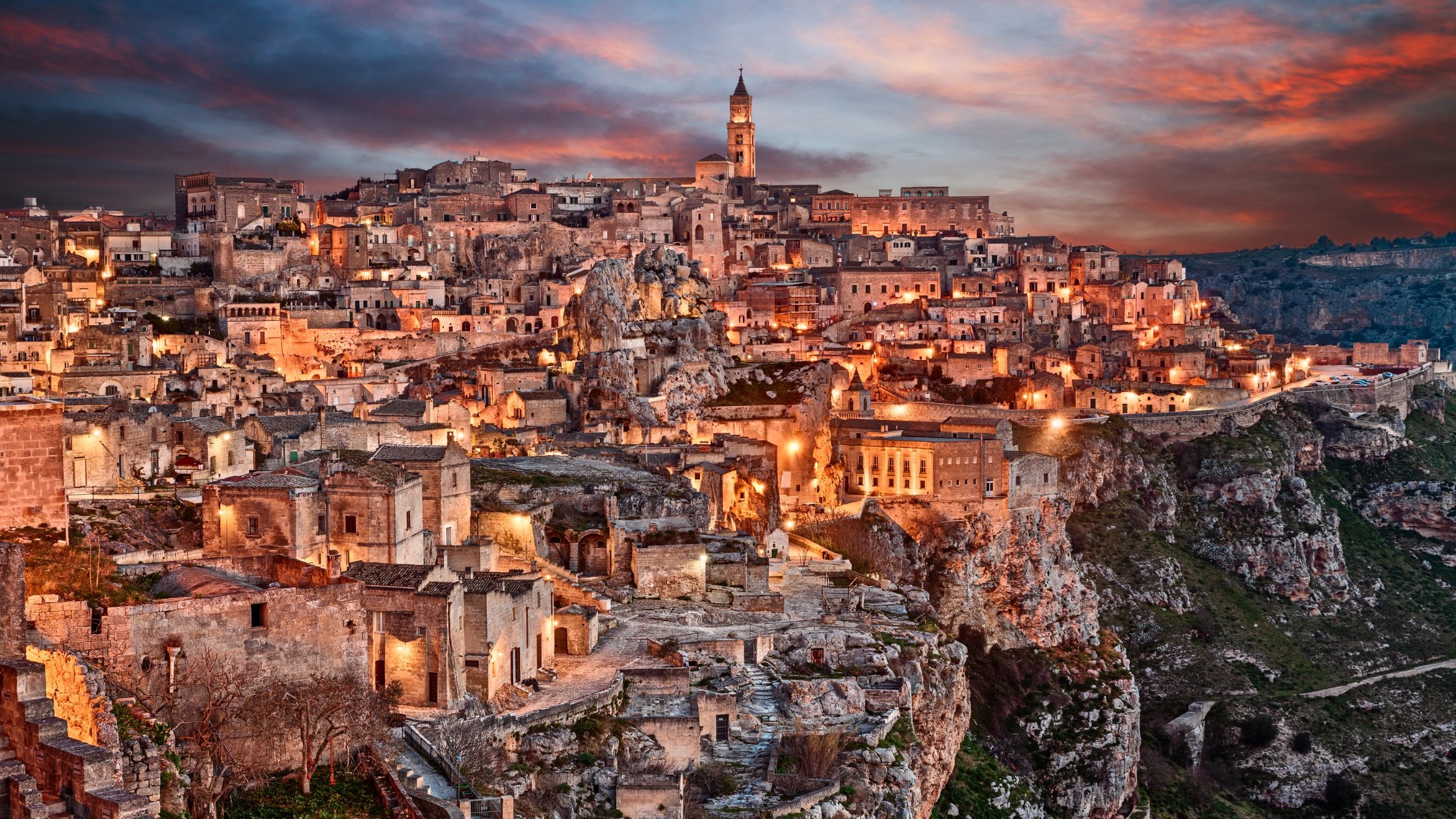 You might have already seen Matera without even knowing it, due to some conspicuous Hollywood filmography with the Sassi of Matera as background.
From the Passion of the Christ by Mel Gibson, to Wonder Woman, to the remake of Ben Hur with Morgan Freeman, the caves, streets, and stairways of old Matera have been the perfect backdrop for movie directors looking to find the right frame for certain screenplays.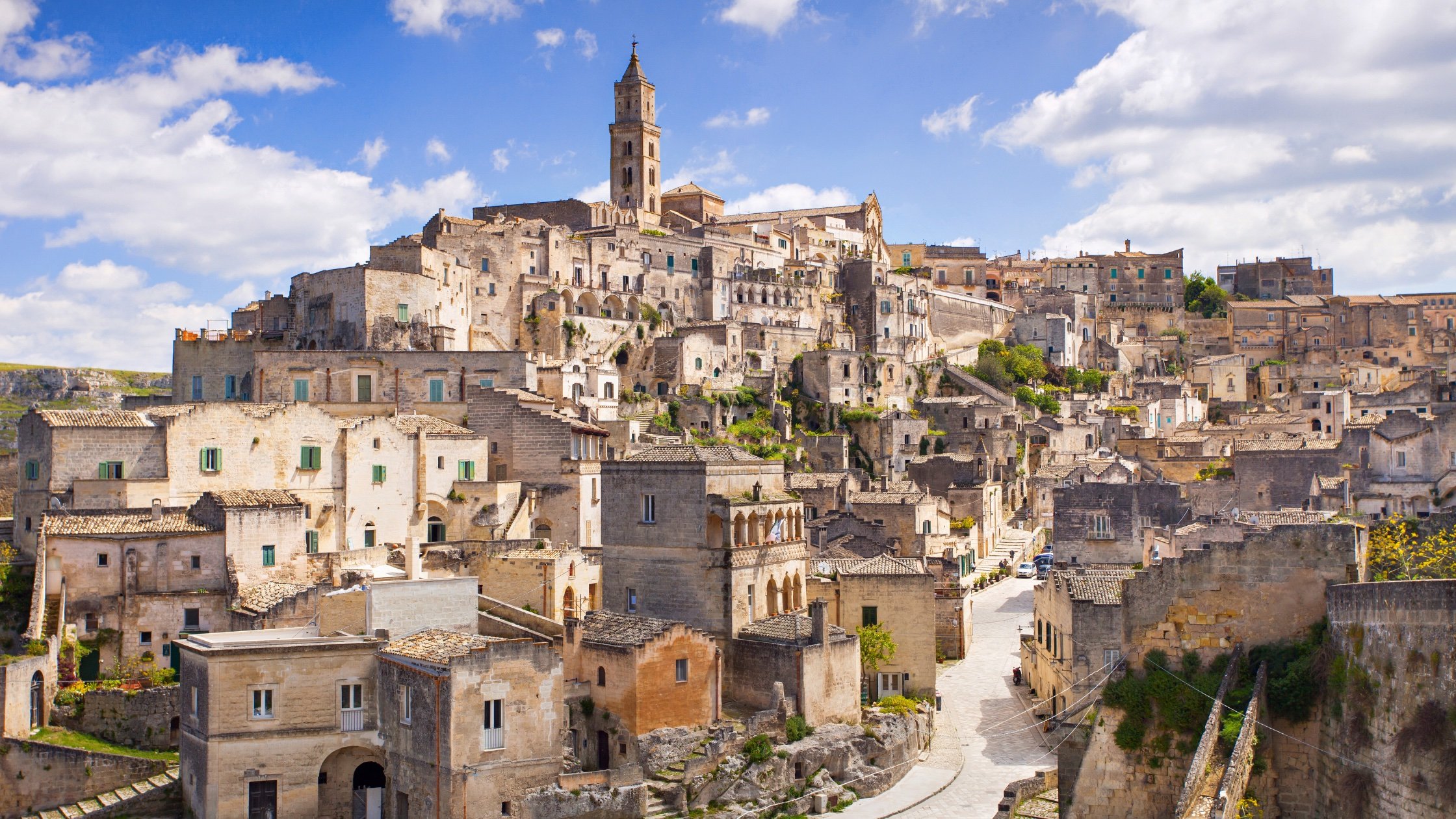 On one side, the city faces a canyon across which you can spot several caves and cave churches. It is in fact an archaeological park.
Matera is one of the oldest continuously inhabited cities in the world. People have been there for 9-10,000 years.
In 2015, a suspension bridge was installed over the Gravina di Matera stream, which allows you to hike to the other side and view Matera from a new perspective.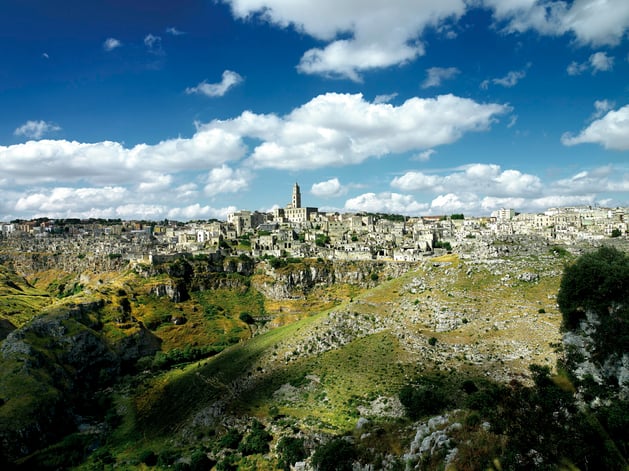 The hike is simple (proper shoes required), very scenic (really scenic!!!), and it starts right from the center of Matera not far from the Sasso Caveoso district.
Follow the red and white trail sign numbered 406 down the canyon and up to the other side. It's a small canyon and you don't drop more the 300 ft in elevation.
A simple (but sturdy) suspension bridge now allows tourists, trail runners and lovers to make it to a panoramic point that shifts the usual view of Matera about 120 degrees. It takes 1.5 hrs roundtrip.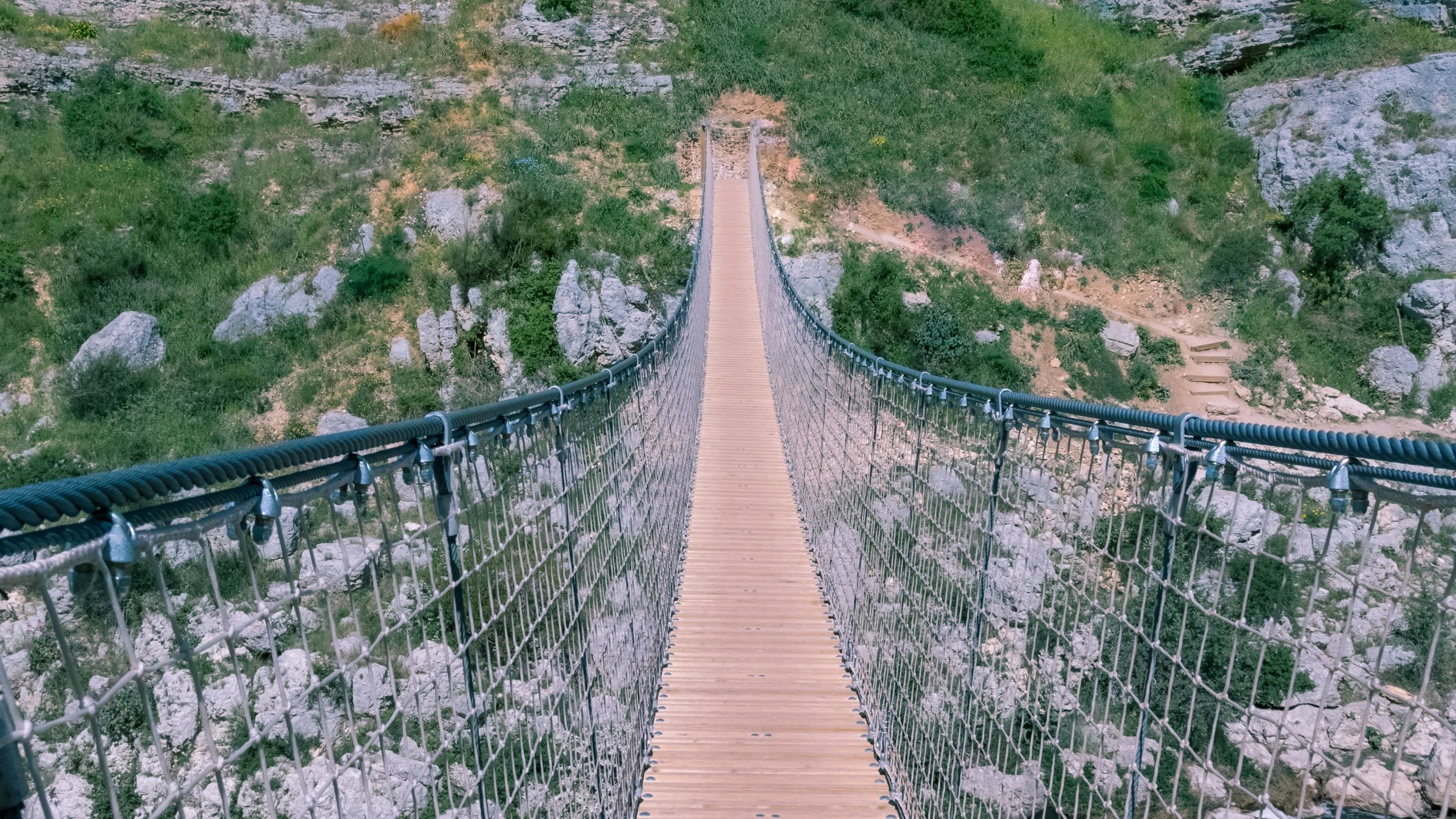 Here are five more things you should do in and around Matera:
Sleep in a cave hotel room
Get lost (kind of) walking from Sasso Barisano to Sasso Caveoso
Go up to Montescaglioso and visit its abbey
Take a walking tour to learn about the cave churches and the first settlements
Learn why Matera was the 2019 European Capital of Culture
Curious about walking from Matera (Basilicata) to Otranto (Puglia) over several days on a fully supported tour? See the full itinerary HERE.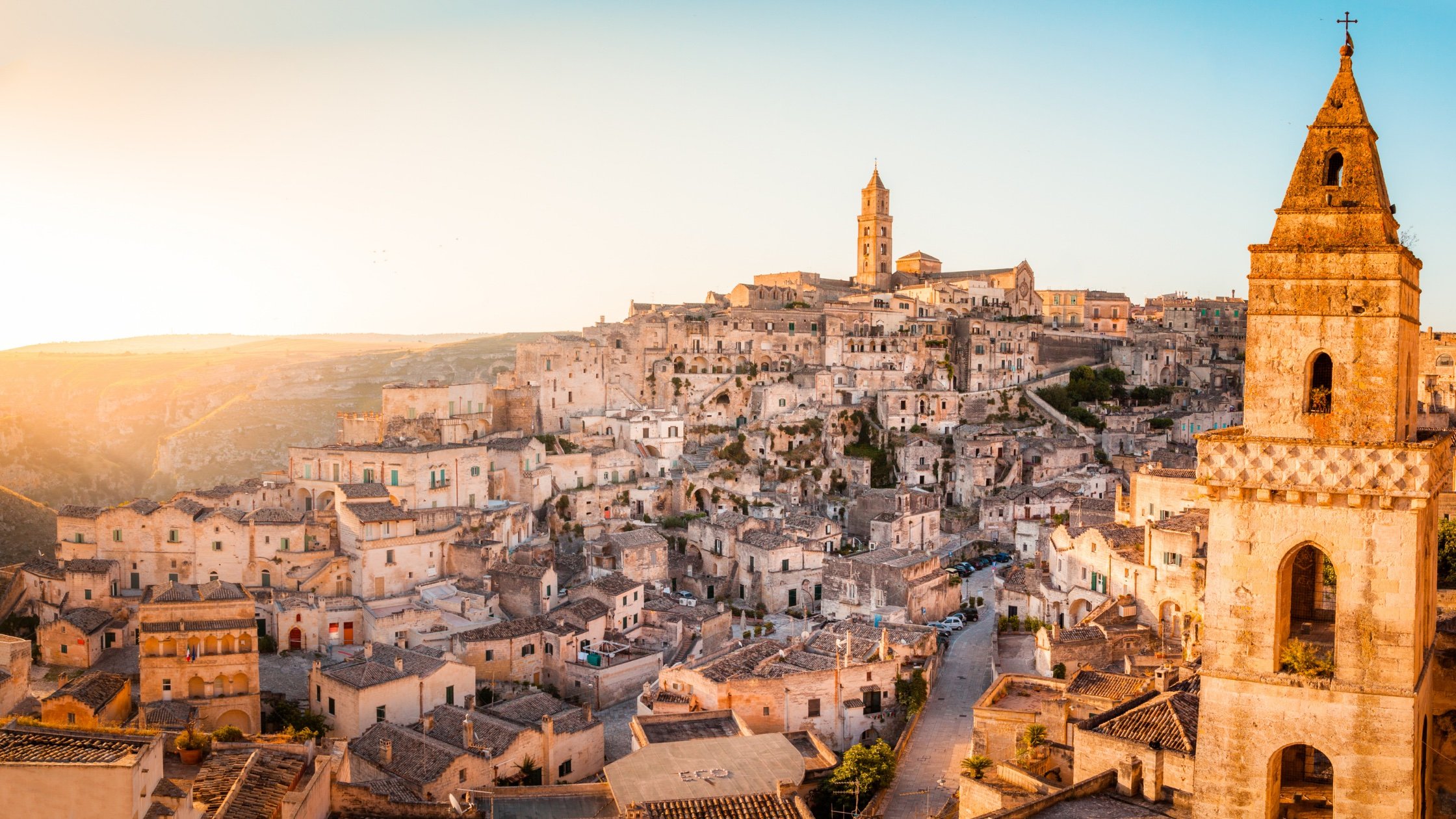 You can also join us on a cycling tour of Matera and Puglia. Check out the itinerary HERE.