Hiking on Mount Etna and the Aeolian islands is a unique experience that involves active volcanoes and dramatic cliffs over the winding Mediterranean coastline. We've created a weeklong program to give the casual hiker the chance to explore Sicily's rugged volcanic landscapes while learning about some of its history and culture.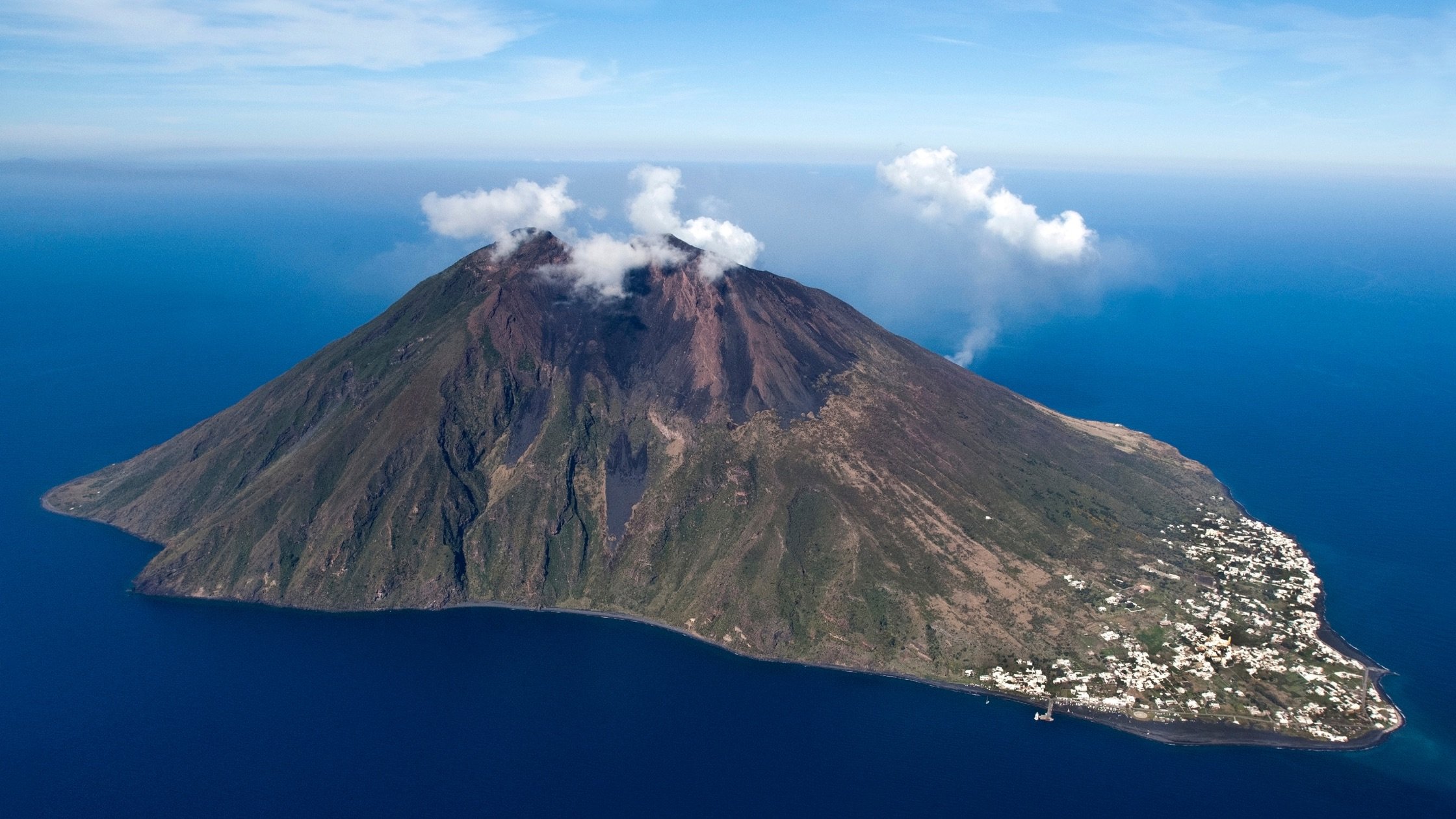 The Island and Volcano of Stromboli
Sicily is a mini-continent of its own and has a fascinating and unique history that has been forged over thousands of years. It's also an adventure traveler's paradise: Hike coastal trails above a turquoise sea, meander across rolling hills of wheat and vineyards, head into Sicily's rural world of tiny farms and villages, and experience some of the island's large, imposing volcanoes up close.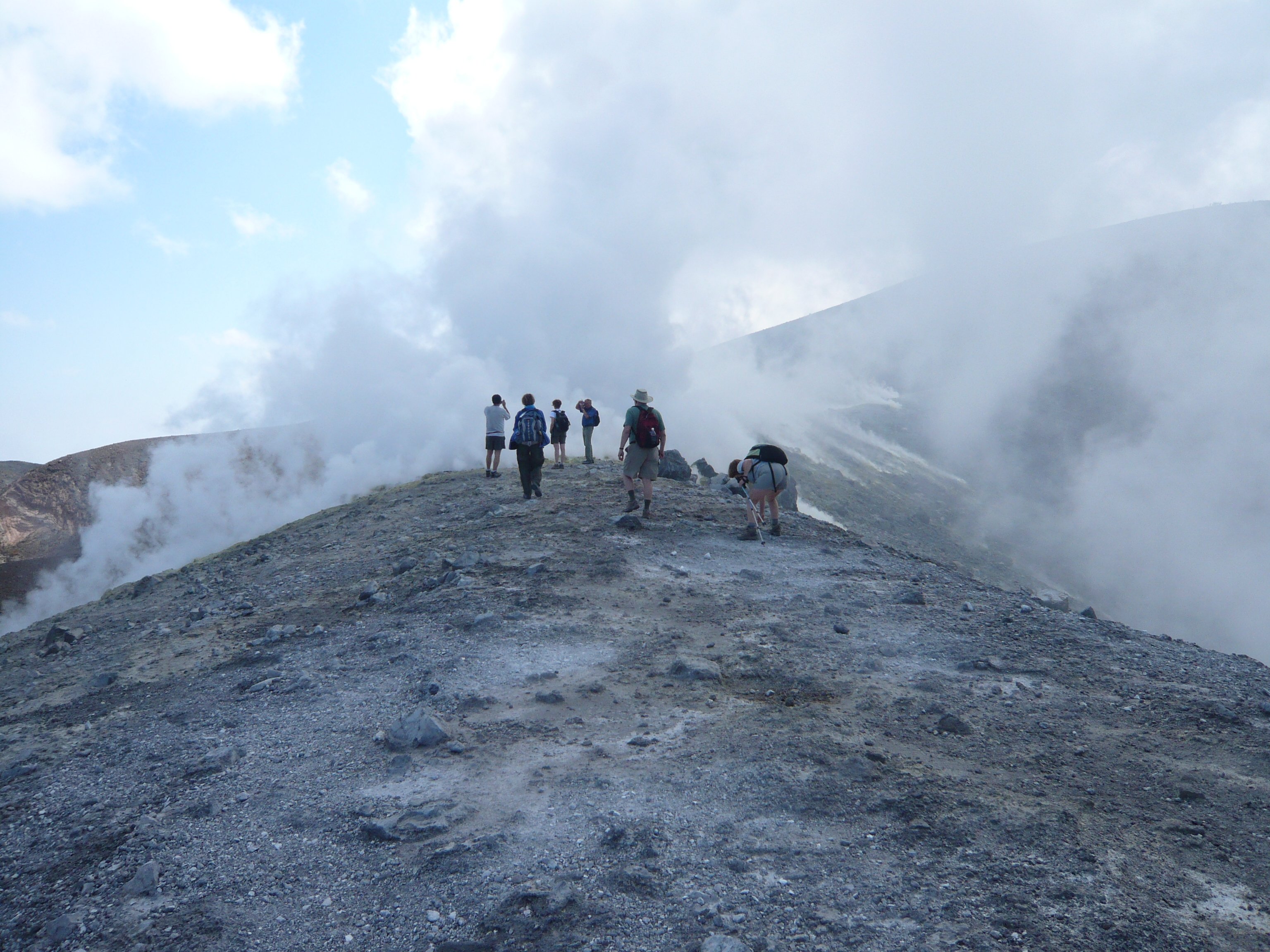 Vulcano Island
Aeolian Islands
The seven islands that make up the Aeolian archipelago are recognized by UNESCO as World Heritage Sites, and it is very easy to understand why. There are smoldering craters, a splintered, rocky coastline and two active volcanoes: Stromboli and Vulcano. We'll visit both, and also have time to experience the black sand beaches and bubbling mud baths.

Aeolian Archipelago
Majestic Etna
On Sicily's mainland we trek on Mount Etna (3350m). The fittest participants can make it to the top, but there are several lower craters, too. Lava flows and vast plains of black sand at the summit contrast with the green and fertile lower slopes. Etna is the highest active volcano in Europe and the island has a special relationship with it. Its massive presence is reassuring for the most part. But everyone knows that his or her destiny could be all up to Etna. Locals simply called him 'a muntagna, the mountain.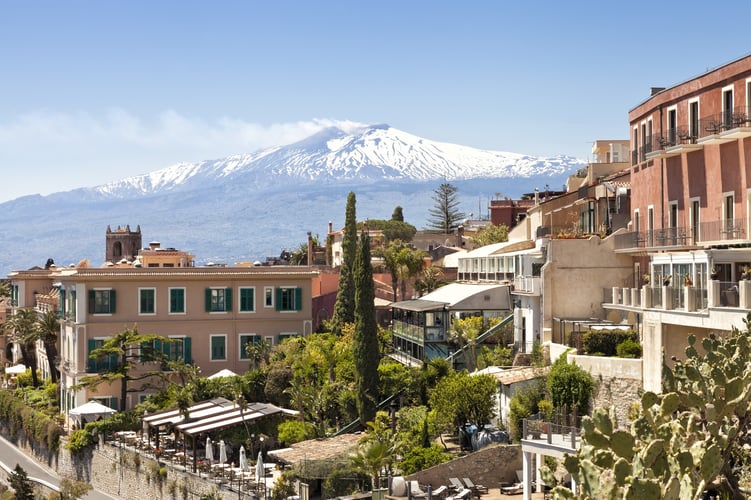 Etna from the town of Taormina
The fertile volcanic soil, the mild weather, and the 'good' Mediterranean winds allow for outstanding agricultural productions, including some of the best wines in all of Italy. The Etna appellation is now in every wine article ranking the best and up-and-coming wines. Interestingly, several expats have fallen in love with Sicily and have become top wine producers there.
Tourissimo also offers a Grand Tour version called the Volcanoes of Southern Italy. With three additional days you will also visit: Mount Vesuvius, Herculaneum, and the Amalfi Coast.
Are you thinking about a unique hiking tour for your private group?
Give us a call right now or send a message.