One of the most frequently asked questions we get from guests traveling from North America to Italy is how and where to exchange their local currency for Euros. In this blog I'll give our tips on the fastest and most cost effective ways of doing this.


ITALY'S CURRENCY
In 1999 Italy switched from the Lira to the Euro and that is the currency still in use today. As of the writing of this blog, there are 23 countries that use the Euro, 19 European Union member countries and four non-EU member countries.
The symbol for the Euro is €.
Euro coins are available in denominations of 1, 2, 5, 10, 20, and 50 cents, as well as €1 and €2.
Euro notes are commonly available in denominations of 5, 10, 20 and 50 (most widely-accepted), as well as €100, €200 and €500 (not as widely accepted).
The front of the coins look the same among all Eurozone countries. The back of the coins have motifs that are unique to each country. Check out Italy's Coins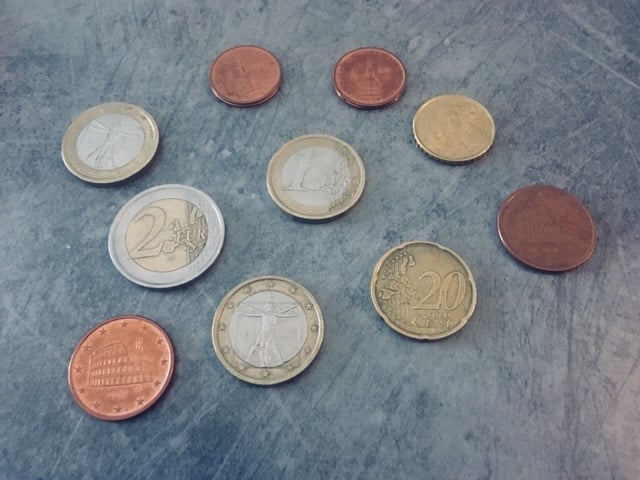 HOW TO EXCHANGE MONEY
It used to be necessary to exchange money and obtain travelers checks before leaving home, or to bring a large amount of cash from one's home country and exchange it at a foreign currency desk in Italy. These days, travelers checks are not widely accepted and exchange desks (especially in touristy areas) have unfavorable exchange rates and hidden fees.
The fastest, easiest method of exchanging money is with your debit card at an ATM (called Bancomat) when in Italy. I will often look for an ATM right at the airport upon arrival while waiting for my bags. I do also carry a small amount of my home currency on me, just in case.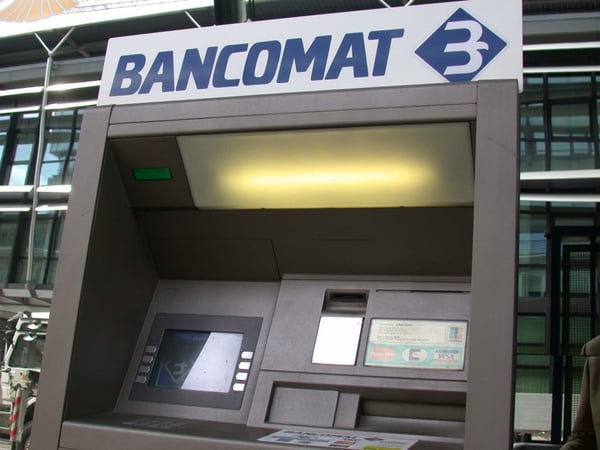 CREDIT CARDS
Credit cards are accepted in many shops, hotels, restaurants and taxis throughout Italy (but not all). Visa and MasterCard are the most widely accepted. Usually, shops and restaurants display a sign on the door to show which cards they take, but ask at the establishment first if you have any concerns. It is not uncommon for a shop to advertise that they take credit cards and then claim that their credit card machine is not working. It is always a good idea to have cash on you (especially for taxis).
If you make a purchase with your credit or debit card, the cashier might ask you if you want to be charged in Euros or your home currency. The latter, called Dynamic Exchange Rate, might seem easier and more convenient, but usually results in a higher charge. If you pay in your home currency, the exchange rate applied is set by the retailer's bank and not your home bank, and this will be more than your bank would charge you. If asked, always opt to pay in the local currency to make sure you get the best deal.
BEFORE DEPARTING FOR
ITALY
Call your bank and let them know when and where you will be traveling and using your debit card (including any country where you have a layover).

Ask your bank what your daily withdrawal limit is. You can also temporarily increase your daily withdrawal limit for the duration of your trip.

Ask your bank if they work in partnership with any Italian banks (or have branches of their own there). If they do, you could get access to free cash withdrawals from ATMs in the same network as your home bank.

Call your credit card company (or login to your online account) and let them know when and where you will be traveling.

Ask your bank and credit card companies about any foreign transaction fees. Some credit cards with travel benefits have no foreign transaction fees, while many others will charge 3% or more.
Want more money tips? Read my blog on getting cash back on purchases in Italy and my blog about tipping in Italy.