Packing for a bike tour in the mountains (such as in the Alps) requires a few more items then on a one of our usual bike tours. Read on for some of our recommendations.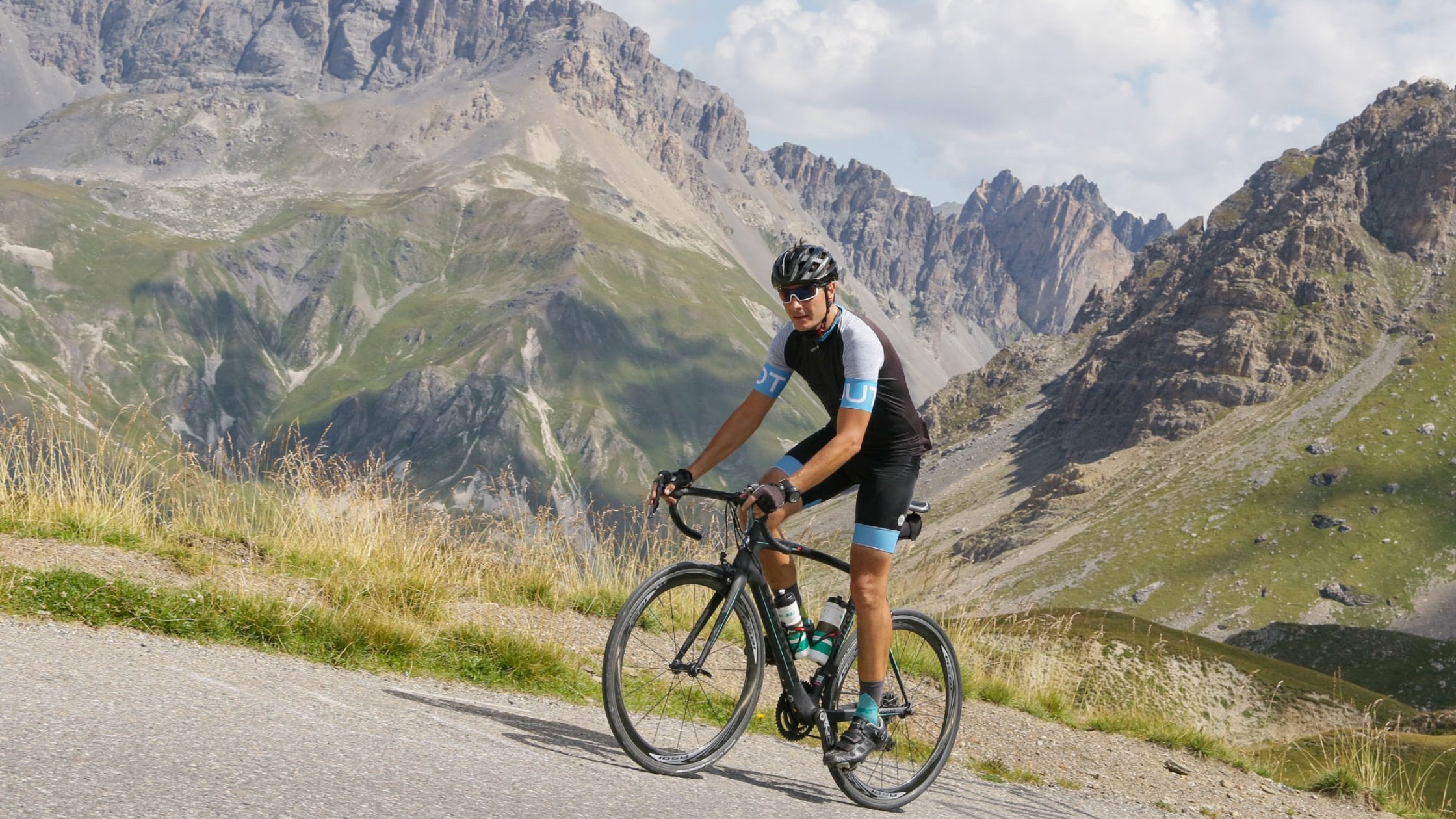 Cycling in the Alps
We run bike tours all over Italy and part of the pre-tour information that we provide is a packing list. The list of what to bring doesn't change much for most of our itineries, but in our line of Ambitious Tours are some trips that go high into the Alps so you can tackle some classic climbs.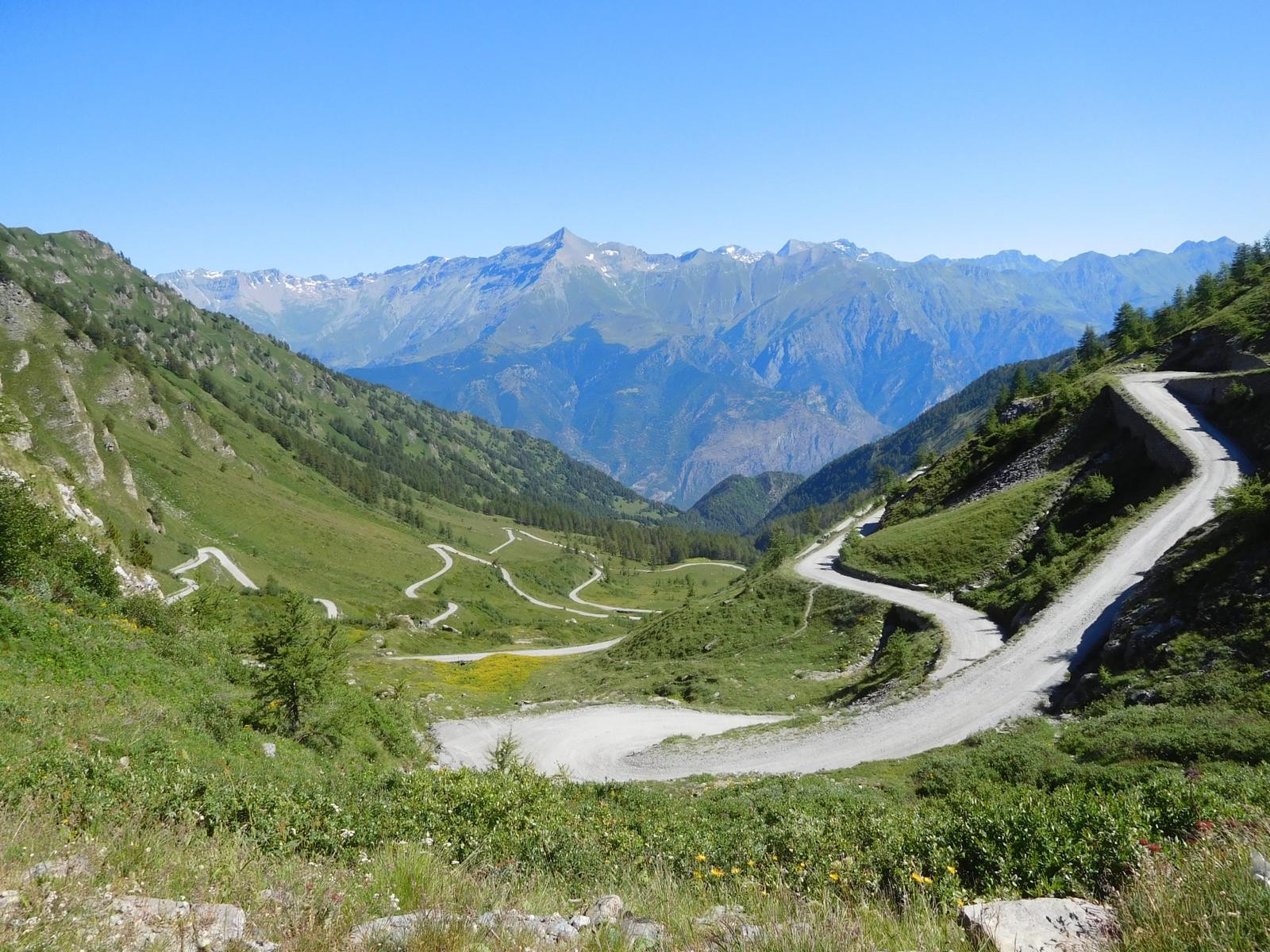 Weather
Our tours in the Alps, such as Dolomites and Western Alps, take place during the summer, when conditions are the best, however, it is important to prepare for changes in temperature and also changes in weather that can occur very quickly.
Check the weather forecast, talk to the locals, and be flexible. Don't take unecessary risks and be prepared.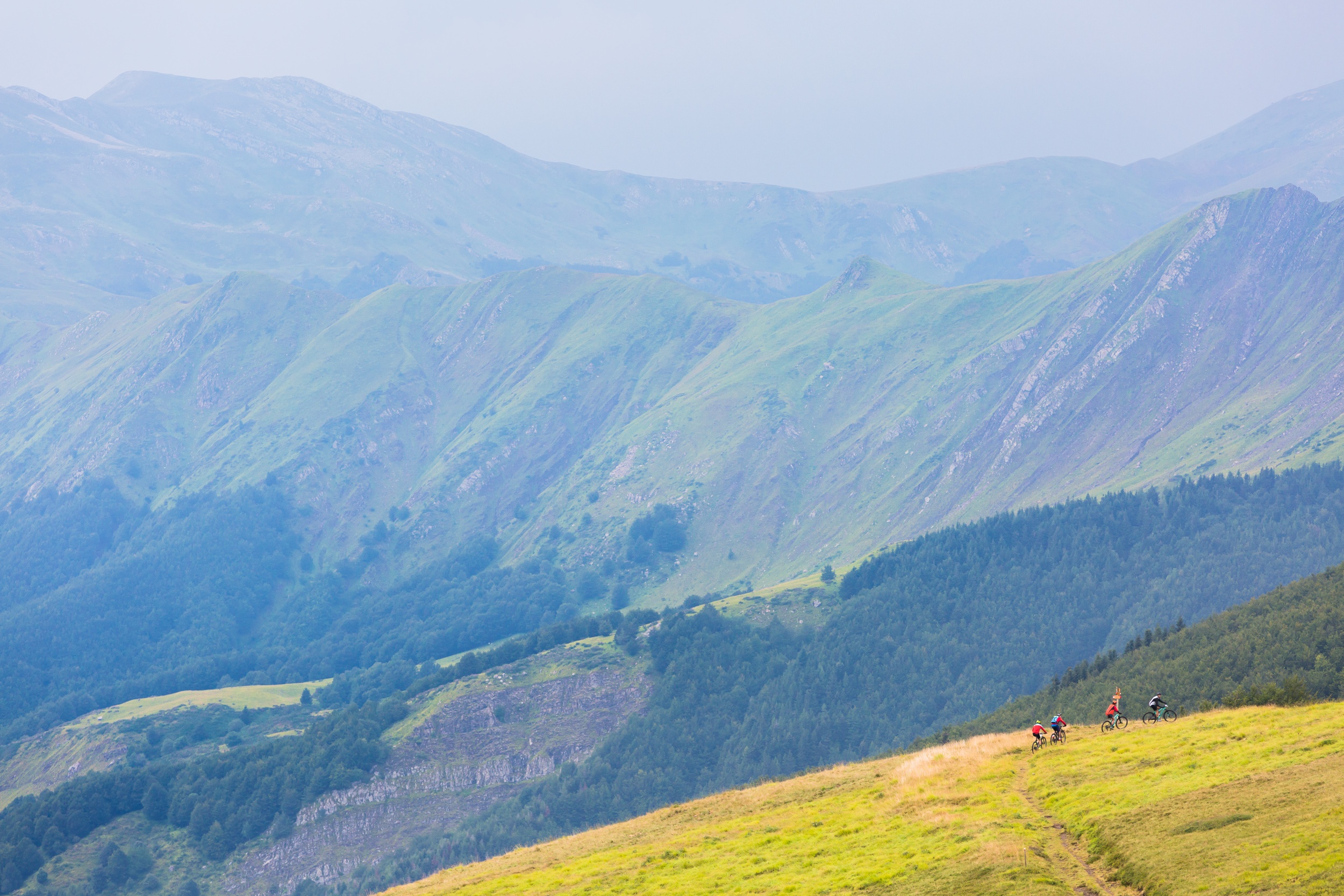 In the mornings, the air is fresh, and during the day, changes in temperature are frequent.
Above 2,000 meters (6500 feet), the air can be very crisp, and we recommend wearing a windproof or top layer for the descents. It is common to have a blue sky with no clouds in the morning followed by a massive storm in the afternoon. That's why it is fundamental to be ready for any possible scenario.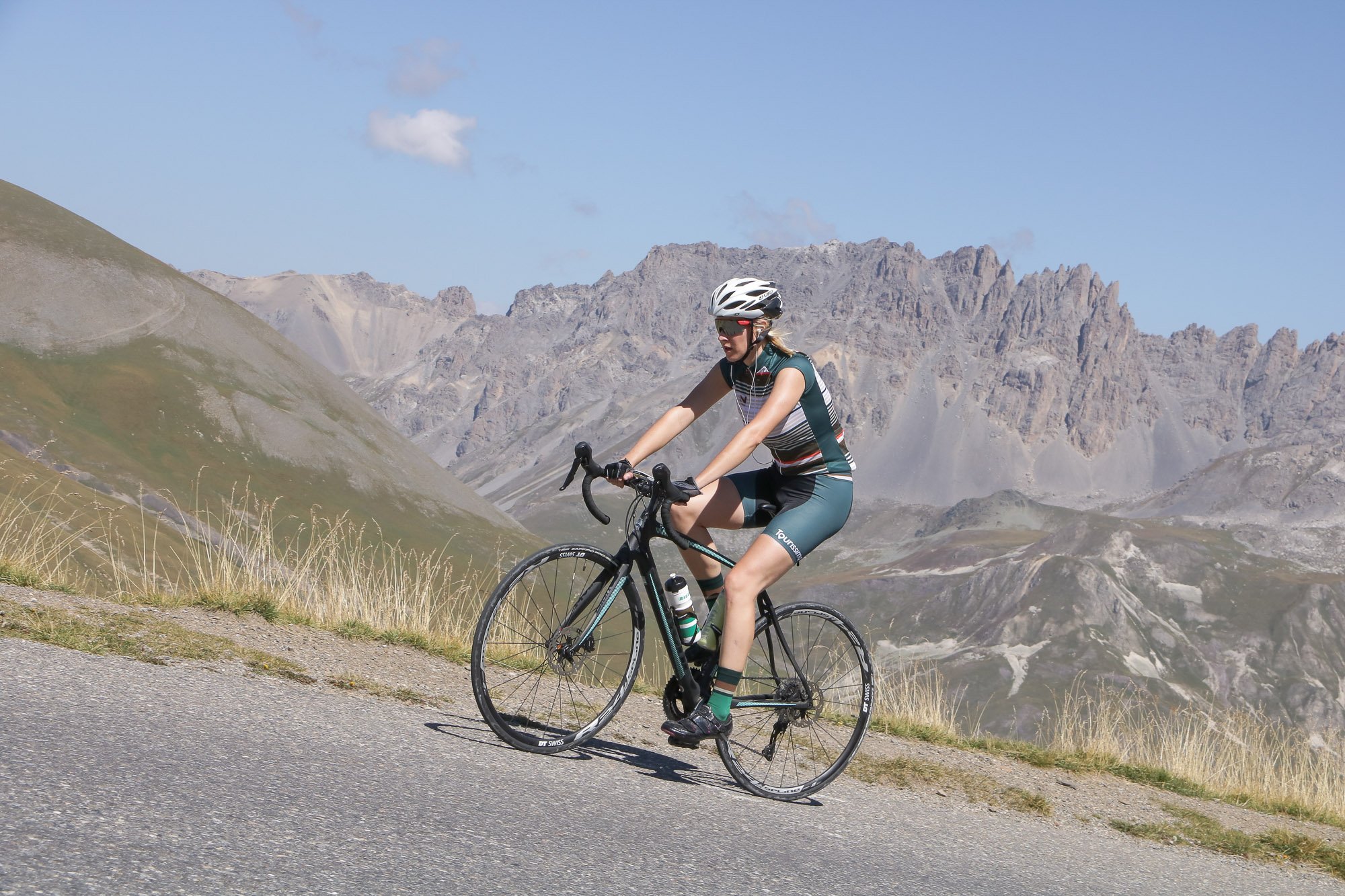 When packing for your cycling trip in the mountains, bring a variety of warm and cool weather cycling gear: Short sleeve jerseys, long sleeve jerseys, arm warmers, shorts or bibs, leg warmers, sleeveless base layers and long sleeved base layers, and definitely a windbreaker for the descents.
Additional items to add to your packing list when mountain riding:
- Warm full-finger gloves: it's pretty frightening losing control of your fingers on a descent when temperatures drop or it starts raining. Bring and extra pair of gloves for the descent (pack them so that they don't get wet).
- Buff or similar: you can wear it in several ways. This versatile neck warmer insulates against the cold and it can protect you from that cold air and from rain drops entering your outer layers from the neck.
- Gore-tex (or Gore-tex level) outer layer: there's nothing like a high quality (and yes, expensive) Gore-tex cycling jacket. It's waterproof, yet breathable. It will keep you dry for many hours. There's no substitute to it when conditions turn cold and wet.
- Under helmet cap or beanie: keeping your head warm is a must because you lose much of your body heat from the head and it's imperative to keep it warm.
- Extra food: Why? You'll burn many calories simply maintaining your body temperature and therefore you have to adjust by taking in more calories more often.
- Merino-wool socks: cotton socks are for good weather days. When in doubt, always put on merino socks and don't look back.
- Shoe cover: waterproof shoe covers are a must when planning to ride in the mountains.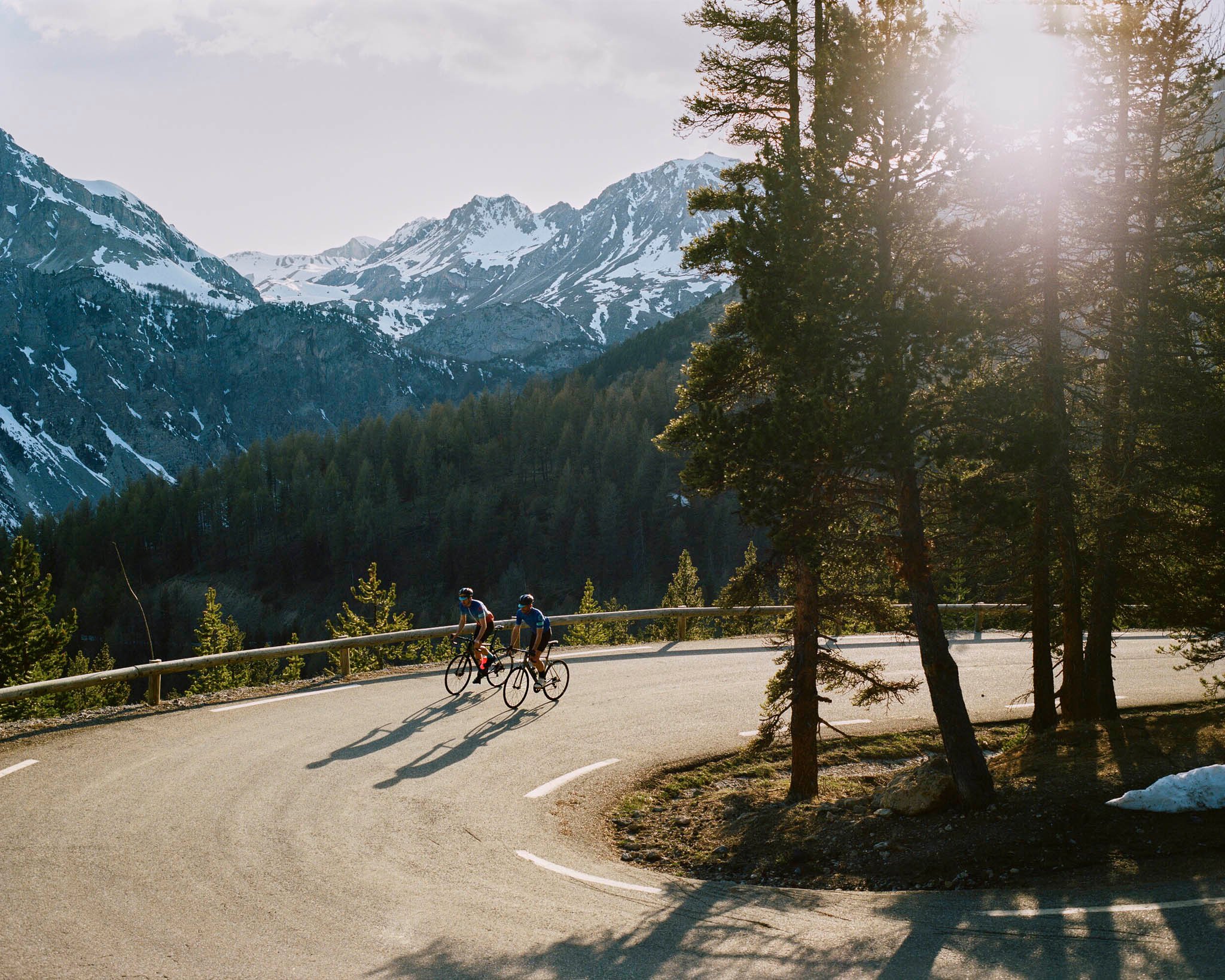 We take care of you
When going with a full-service operator like Tourissimo, many of the details are taken care of and this allows you to focus on the cycling. Our tours are fully-supported, and you'll have access to a SAG vehicle at the top of the climb.
Make sure to store some warmer layers in the van at the beginning of the day before you start climbing to higher altitudes. Whenever possible, bring two of something you think might get sweat-soaked, such as base layers, so that you don't get too cold on the descents.