History is repeating itself in Florence, where some of the city's wine windows, long overlooked even by locals, have become operational again.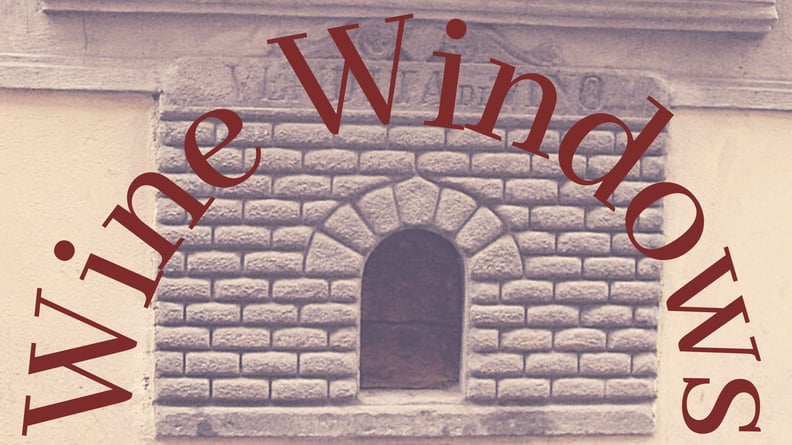 A Positive Pandemic Story
During the summer of 2020, COVID-19 was still very much affecting Italy, but the first hard lockdown had ended, cases were down and movement between regions was possible for the warm months. I began to receive emails and messages from friends and clients about something special going on in Florence: wine windows were opening back up to serve socially-distanced drinks to consumers. This news quickly spread worldwide. Finally, a pandemic-related story that was positive (and a reason for me to get back to Florence ASAP)!
What is a wine window?
A wine window is just what it sounds like: a small hole in the side of a building at about serving height, just big enough to fill a flask (fiasco) of wine. They are all about 12 inches high and 8 inches wide and with a similar shape: little holes (buchette di vino) with arched frames.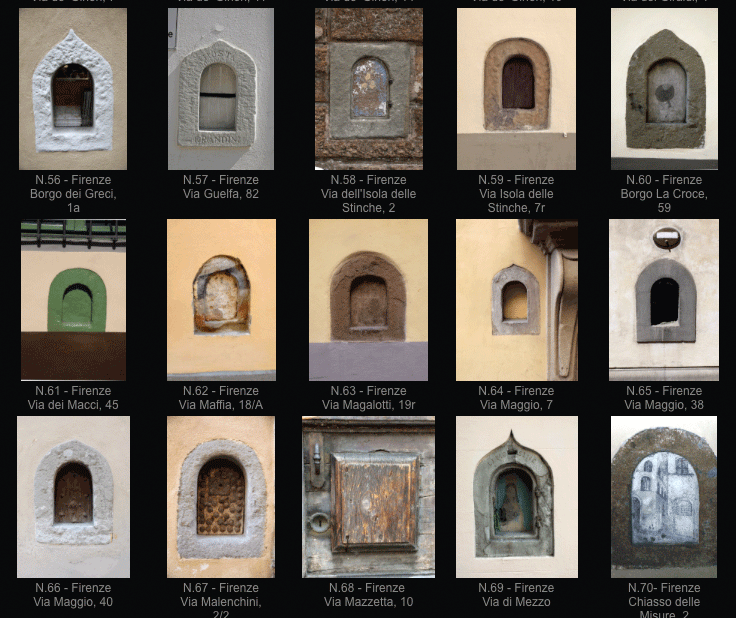 Photo courtesy of Wine Windows Association
The Beginning
From 1629 to 1631a series of outbreaks of the bubonic plague hit northern Italy. In Florence alone there were 9000 deaths, about 12% of the total population at the time. The wine windows provided a safe way to sell wine to consumers with minimal contact. It's this history that is making wine windows popular again, however this was not what they were made for, and their origins go back to the 1500s to when Cosimo de Medici became the Grand Duke of Tuscany. Local noble families were not happy about this, and to appease them the duke passed a law that made them lots of money.
Many of the nobles living in Florence also owned land in the countryside and produced wine.
On February 28, 1559, a state law passed that stated that in Florence the noble families were "permitted to sell wine in flasks, from their agricultural collections, only at the house of their home"("permesso il poter vendere a fiaschi vino, delle ricolte loro, solamente & alla casa della loro abitazione"); see Massimo Casprini, I Finestrini del vino, a cura dell'Associazione Buchette del Vino, Firenze 2016).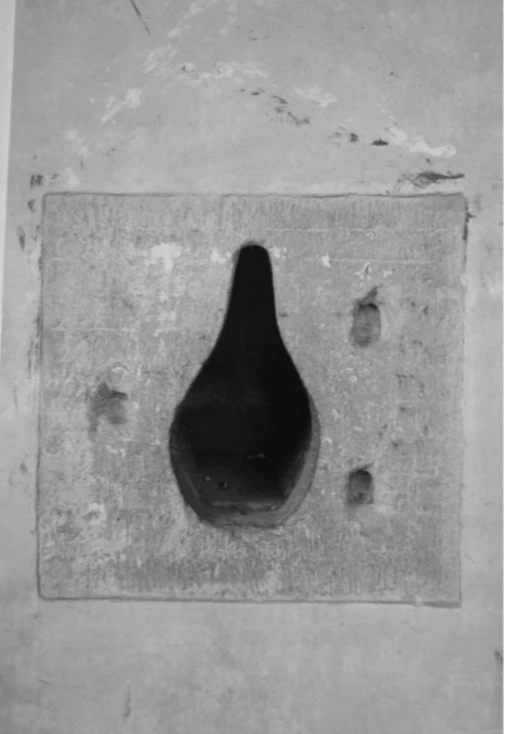 Wine flask measurement, or perhaps a wine window with an unusual shape (see Massimo Casprini, I Finestrini del vino, a cura dell'Associazione Buchette del Vino, Firenze 2016), Prato, Piazza del Comune, Antico Caffè Le Logge)
In this way the wealthy families could sell wine in the city right from their homes, cutting out the middleman and avoiding taxes. In return for this lucrative law, the nobles offered the duke long-term loyalty and support. The citizens of Florence benefited as well, with easy and affordable access to wine.
Today the wine windows that are opening back up are serving more than just wine:
Osteria delle Brache has been serving Aperol spritzes and other cocktails out of its wine window.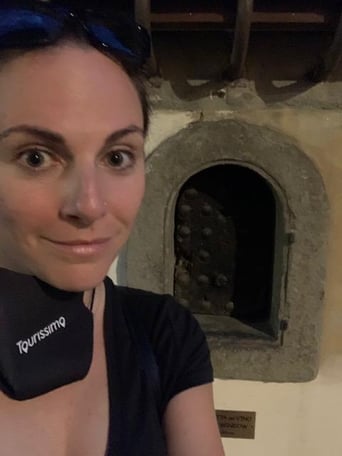 A visit to the wine window at Osteria delle Brache, Aug 2020
Babae has been using its wine window since before the pandemic, offering "l'ora della Buchetta," or a daily wine window hour (7 p.m. to 8 p.m.) when glasses of wine are served from the opening. Now they are also serving coffee and takeout meals.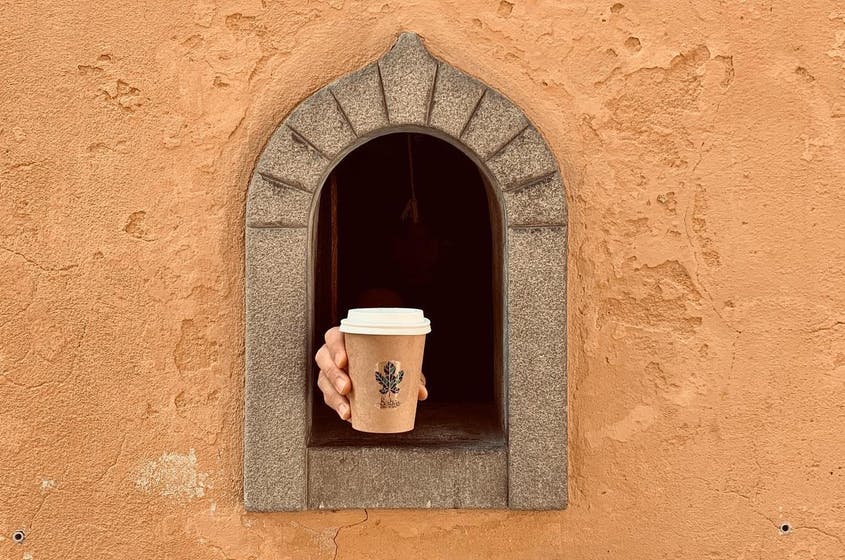 Photo courtesy of Babae
Gelateria Vivoli was one of the first places to open their window during COVID-19: "We chose to use our buchetta during COVID-19 both as a protective measure and to bring a smile to passersby," said Giulia Vivoli, a fourth-generation owner of the gelato shop in an email interview for CNN. "We've had it open in the past, but to reuse it at this particular moment in time has felt especially apt."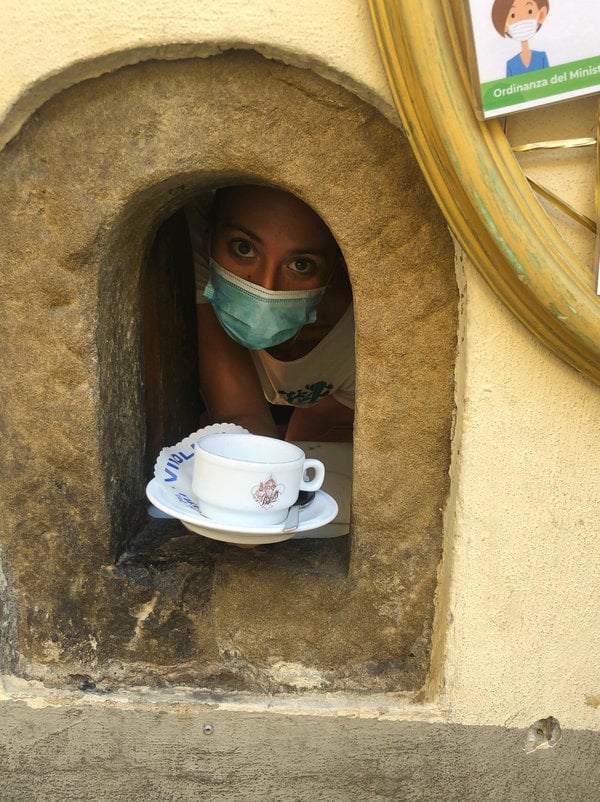 Gelateria Vivoli, Photo courtesy of Sylvia Poggioli/NPR
There are many more non-operational wine windows that can still be observed around Florence. An association that formed in 2015 is preserving their history and counting them.
As of January 2021, 285 wine windows have been counted, of which 152 are in the old town of Florence alone.
Searching for Italy
The wine windows continue to receive attention in 2021, as they were featured on Stanley Tucci's popular food and travel show, Searching for Italy (watch the segment HERE). Interestingly, his episode on Tuscany was filmed during the summer of 2019, before the coronavirus pandemic when only one wine window had been put back into use by a restaurant.