When we arrived for dinner at Beppe's parents' house recently, his mom surprised us with a new recipe to learn.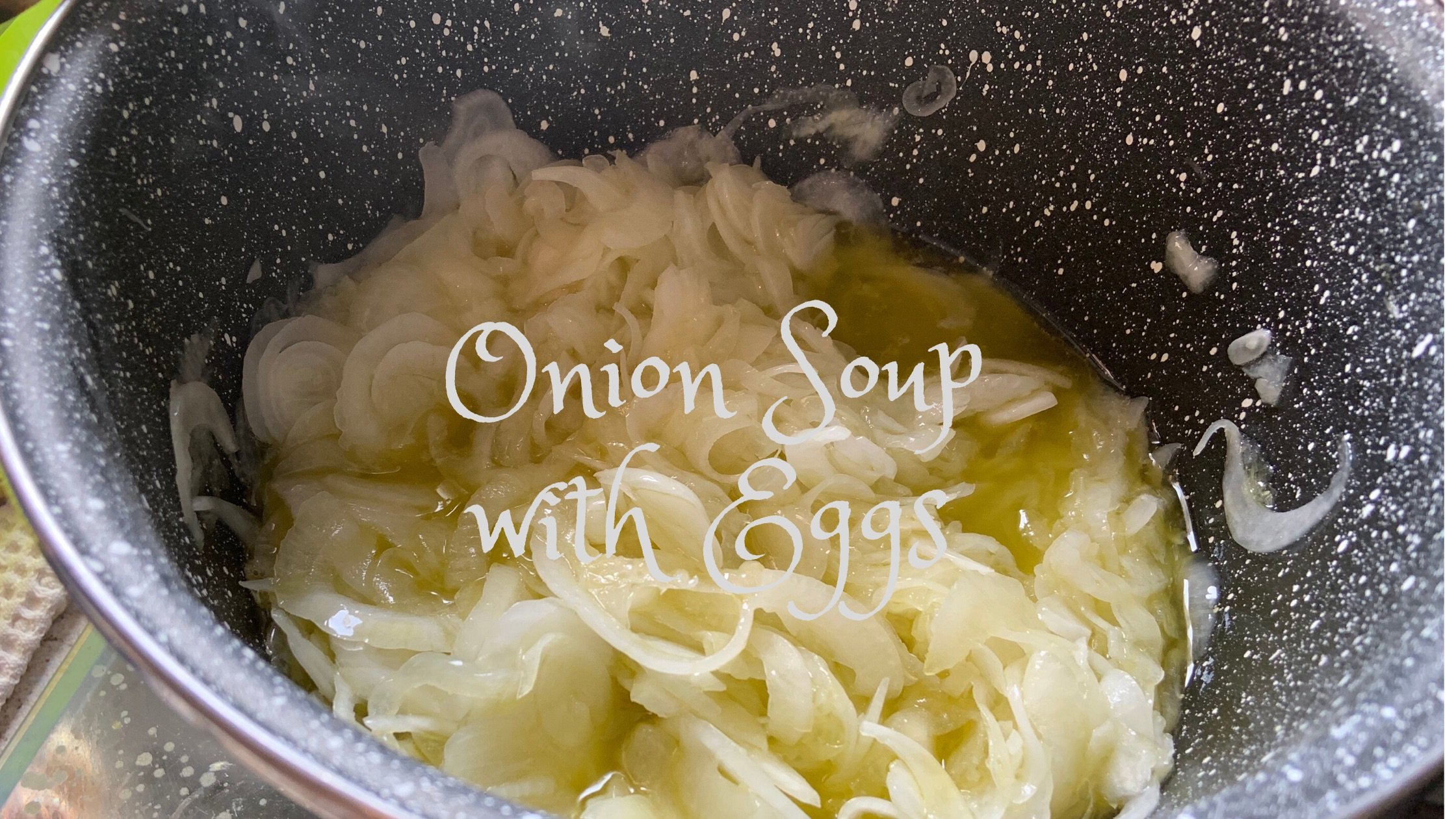 The Dinner
A few weeks ago we showed up for dinner at Beppe's parents' house. We knew we would be eating agnolotti (pasta), braciole (thin meat seasoned with spices and rolled) and a bunch of appetizers. Beppe's uncle even made a homemade tiramisu (it was so good that I forgot to take a picture)!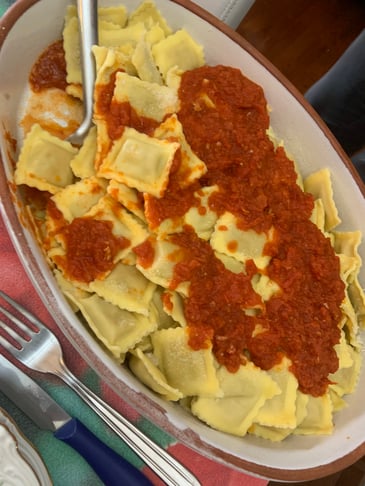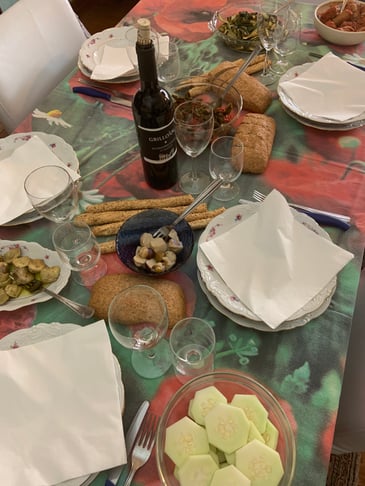 Agnolotti- pasta filled with meat. Ready to eat!
Surprise Cooking Class
All the food for dinner was taken care of before we arrived. We were in charge of the wine (we brought a Schioppettino. Bonus points for anyone who comments at the end of the blog the region in which this grape is grown!)
What we didn't expect was a pre-dinner project- more food, and a chance for us to learn a new recipe.
Angela, Beppe's mom, had laid out all of the ingredients and tools needed to make another of Beppe's childhood favorites, onion soup with eggs.
We jumped right in, excited by the project and grateful for the tasty surprise. You can watch the process and see the final result in this video.
Notes
As usual, no precise measurements were given. You can see approximate amounts needed for two servings in the video. For the onions, I suggest peeling and slicing more than you think you need. They cook down quite a bit! If you find that you've cooked too many onions, there are other ways to use them. In an upcoming blog we'll give you a suggestion and a recipe. We sliced five medium/large onions during this video.
Onion soup is simple. The hardest part is slicing the onions and the longest part is cooking them over a low heat so they get sweet without burning or turning bitter. There's plenty of room to improvise and add a few more ingredients (such as the tomato that Angela recommends in the video), or you can follow the recipe as-is. There are few ingredients, but they provide plenty of flavor.
Please share your comments below, and if you make this recipe send us pictures of the results!
Buon appetito!