Biking is a great way to explore the beautiful countryside of Italy, but it's important to make sure you're riding safely. In this week's blog, we give you some tips to help you stay safe while biking in the Bel Paese.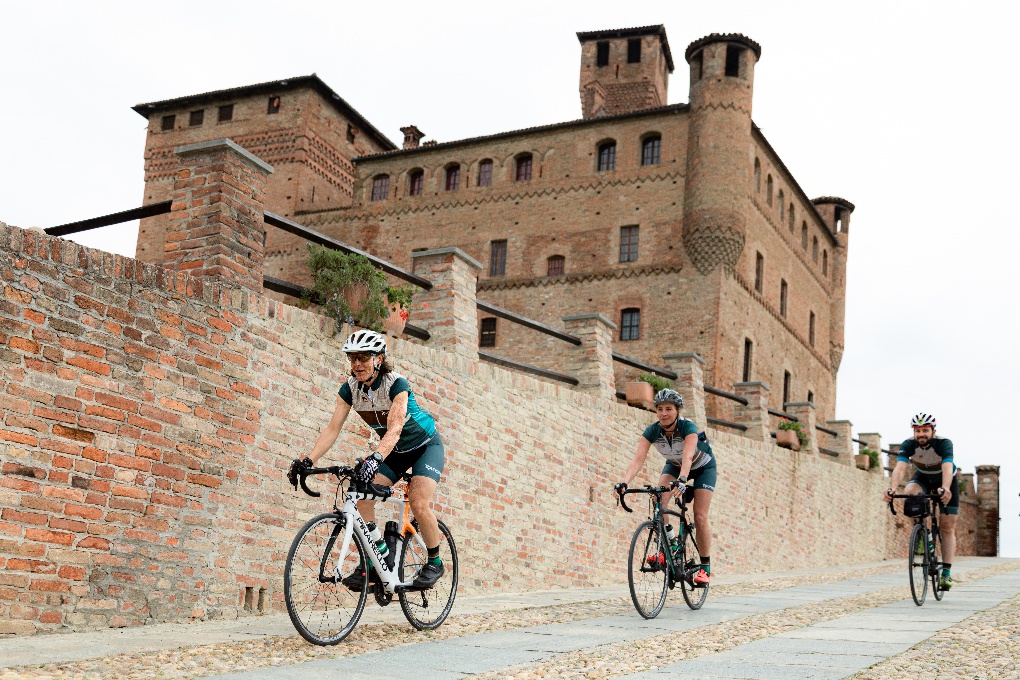 Bike Safety in Italy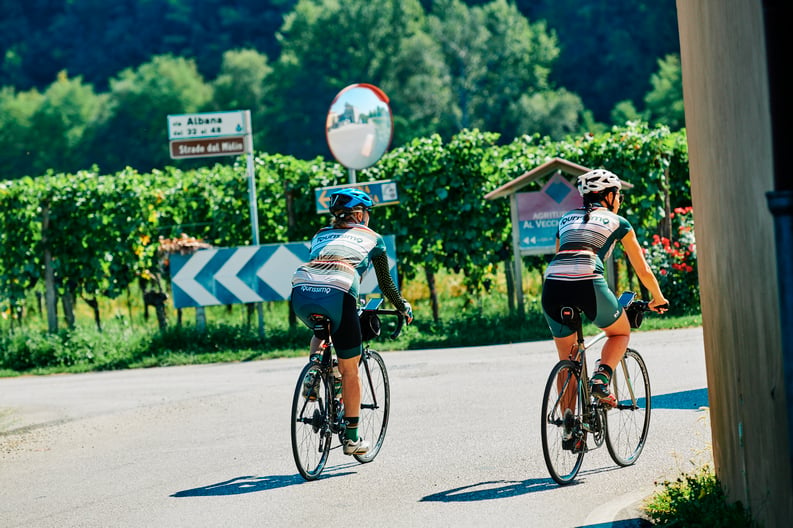 Know the rules of the road.
In Italy, bicycles are considered vehicles and must follow the same traffic rules as cars. Make sure you familiarize yourself with the local traffic laws before you start riding. For example, in Italy, it's mandatory to wear a helmet while riding a bicycle. On tour with Tourissimo, we require all guests to wear a helmet while riding.
Make yourself visible.
Italian drivers are used to seeing bicycles on the road, but it's still important to make yourself as visible as possible. Make sure you have lights and reflectors on your bike, and consider wearing bright or reflective clothing. Bikes on Tourissimo tours come with front and rear lights.

Stay alert.
Italy is known for its winding roads and narrow streets, so it's important to stay focused on your riding and be aware of your surroundings at all times. Keep an eye out for other bikes, pedestrians, and cars, and avoid distractions like texting, using headphones, or eating while riding. Often, Italian drivers will beep, not in anger but to let you know of their presence.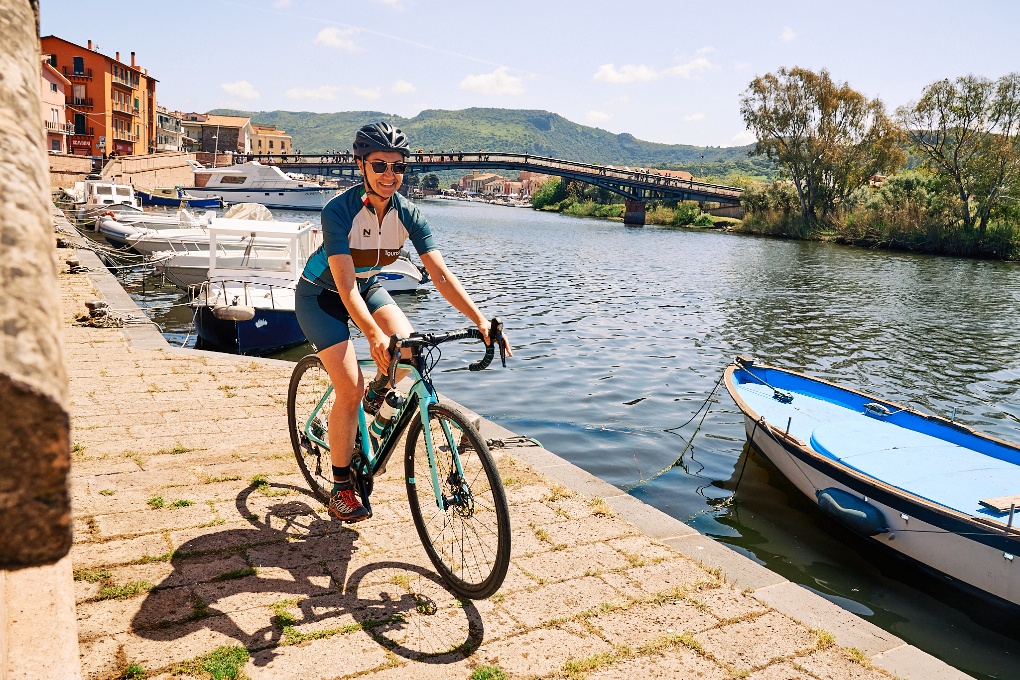 Stay in control.
Always ride at a pace that allows you to stay in control of your bike and avoid sudden stops or turns. Keep in mind that Italian roads can be narrow and winding, so be prepared for curves and turns.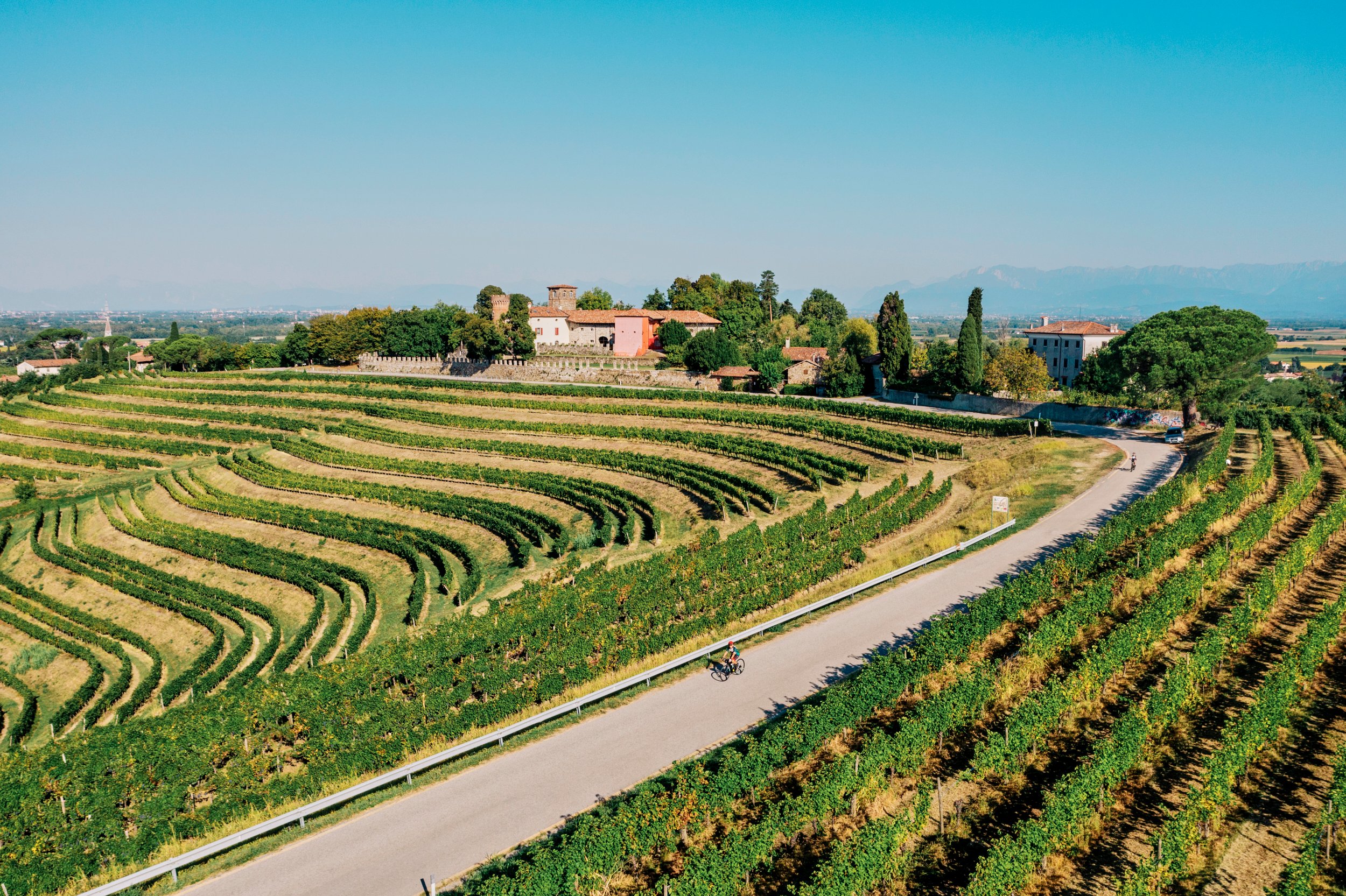 Enjoy the scenery.
Italy is known for its breathtaking scenery, so take some time to stop and enjoy the view. Just make sure you're safely off the road and not blocking traffic before you do so.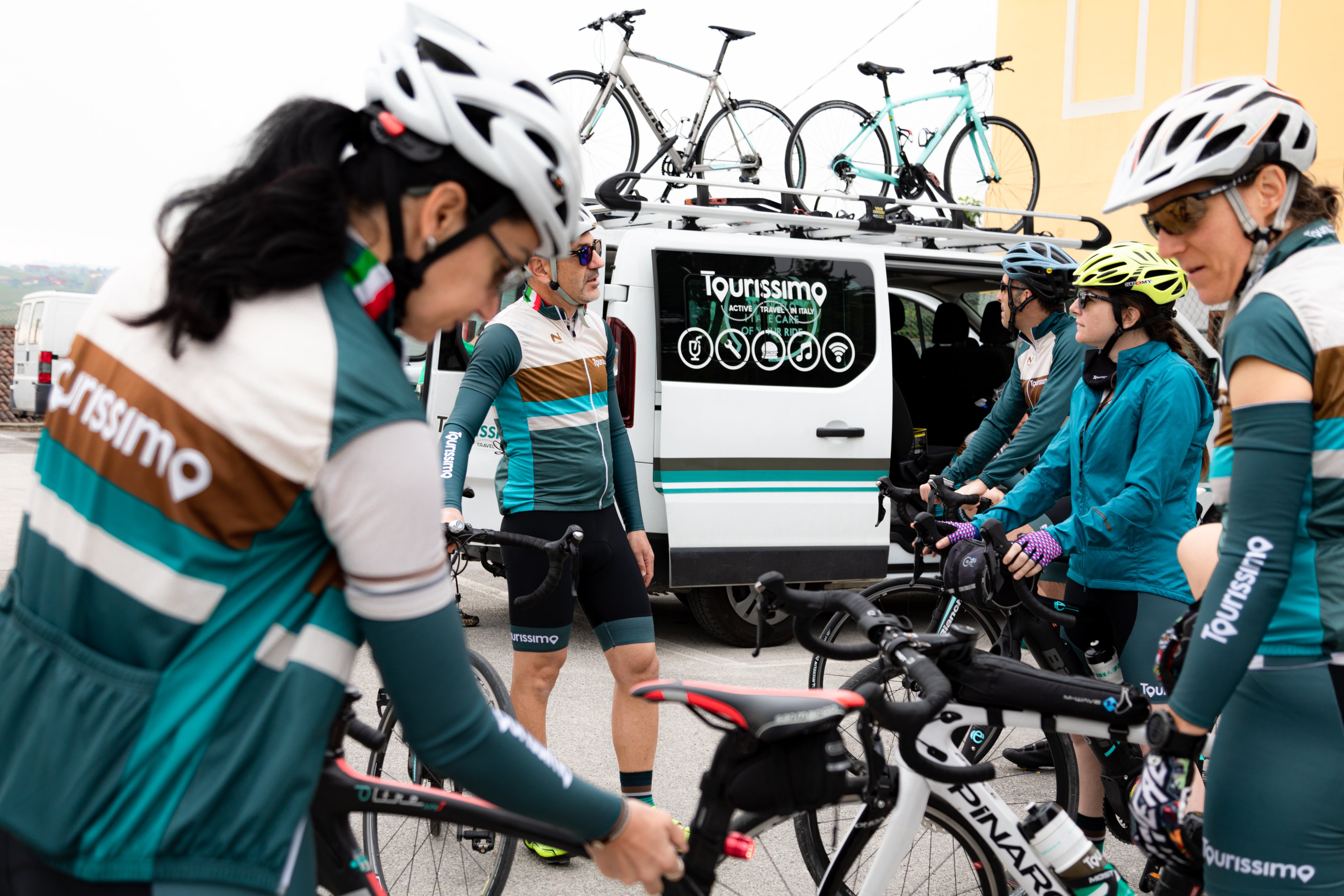 Be prepared.
Always carry a repair kit, spare tire, and water with you when you ride. And don't forget to bring a map or GPS device in case you get lost. On tour with Tourissimo, your bike will be equipped with a repair kit and your guides can assist you. We also provide GPS tracks of each day's ride.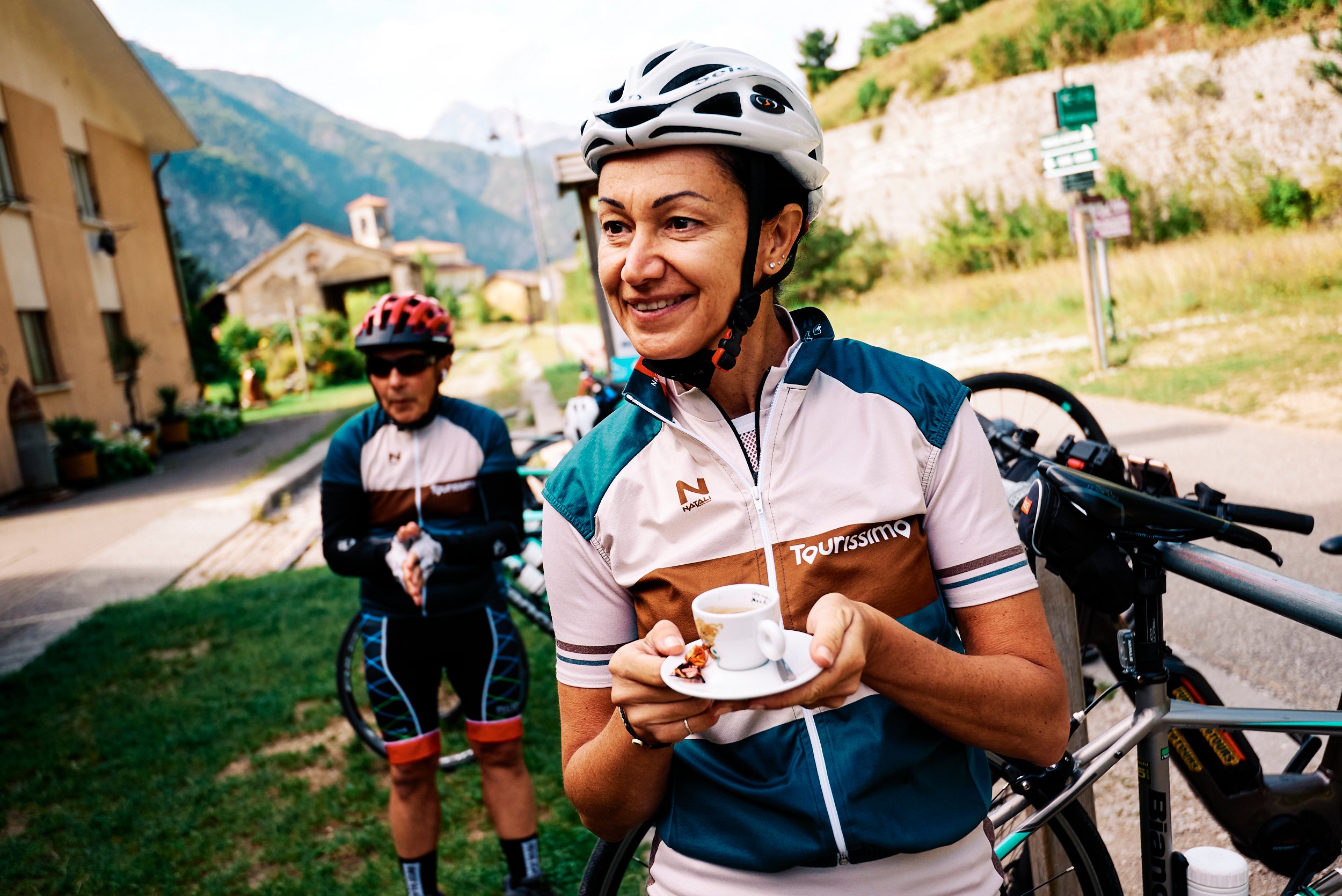 Be friendly.
Italians are known for their friendly and welcoming culture, so be sure to greet other riders and drivers with a smile and a wave.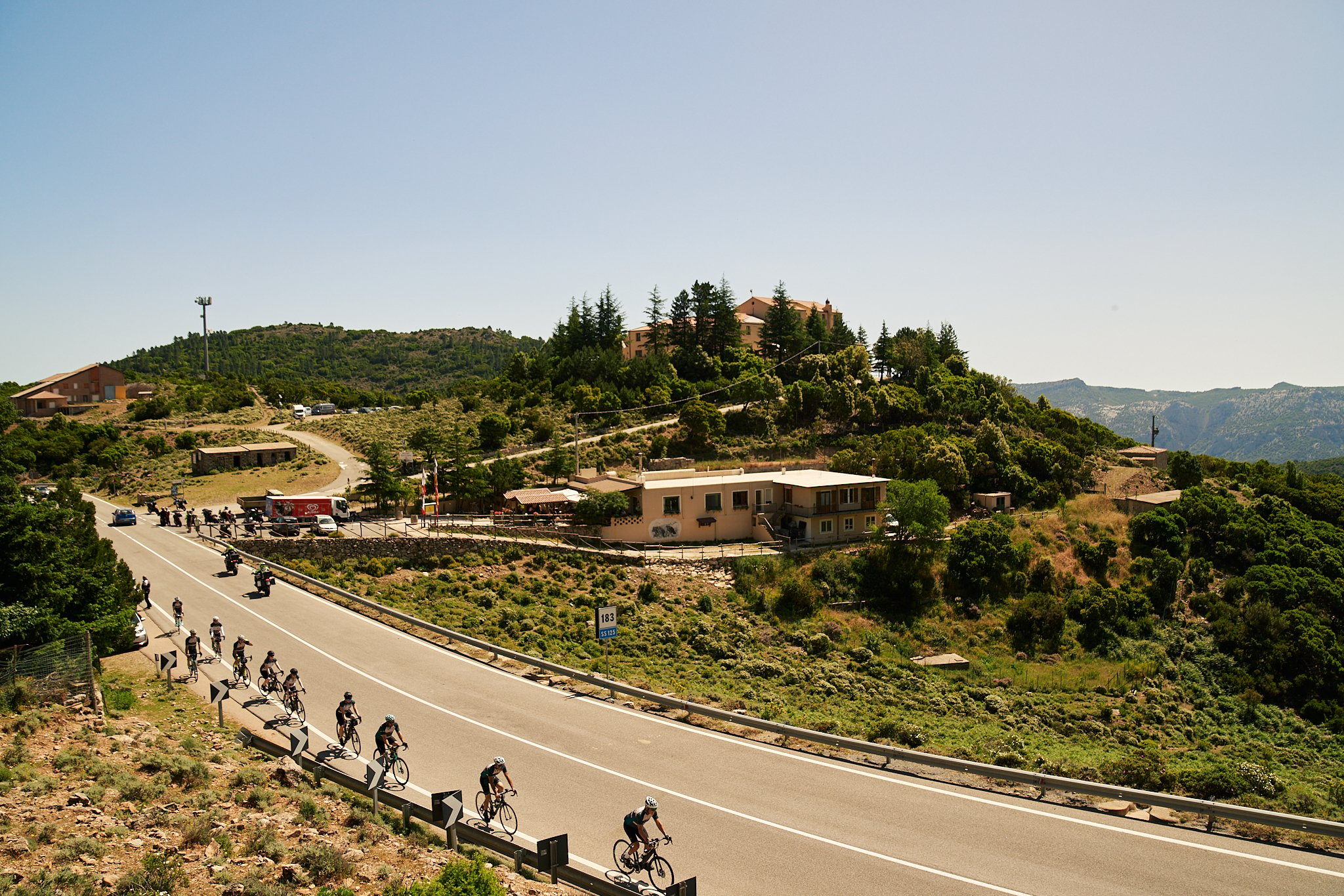 Know before you go.
Are you new to bike tours or to riding on the road? Make sure to get some time in the saddle before you leave for your trip. Check to see if there are local riding clubs in your area and go on group rides with them. A local bike shop is a great resource.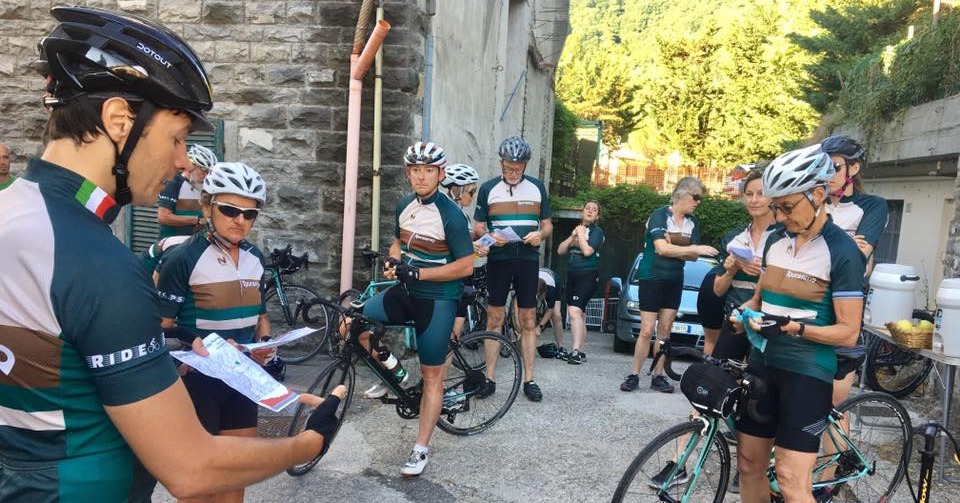 Ask questions.
Leading up to your trip to Italy, and during the trip, do not be afraid to ask questions. When you book a cycling tour in Italy with Tourissimo, our staff are always available to answer any questions you have before you leave. While on tour, your guides are great resources. They will provide you with safety and riding tips, and they are always happy to answer your questions.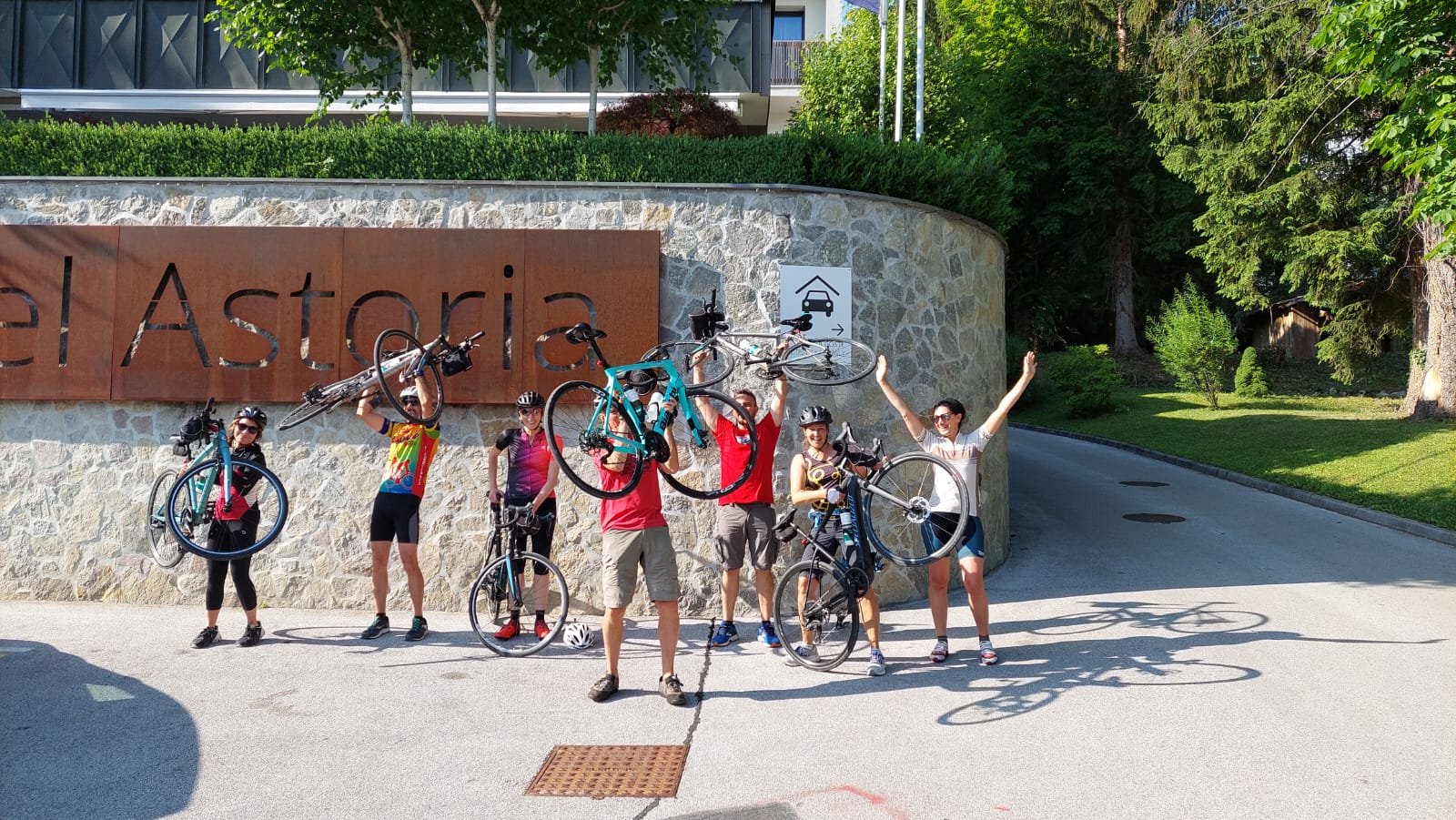 By following these guidelines, you can have a safe and enjoyable biking experience in Italy. So, grab your helmet, pump up your tires, and get ready to explore the beautiful Italian countryside! Buon viaggio! (Have a good trip!)