Since I am from Turin, the region's capital, I know Piedmont inside and out. I am here to share 3 things (and a half) that I love about Piedmont in the Fall.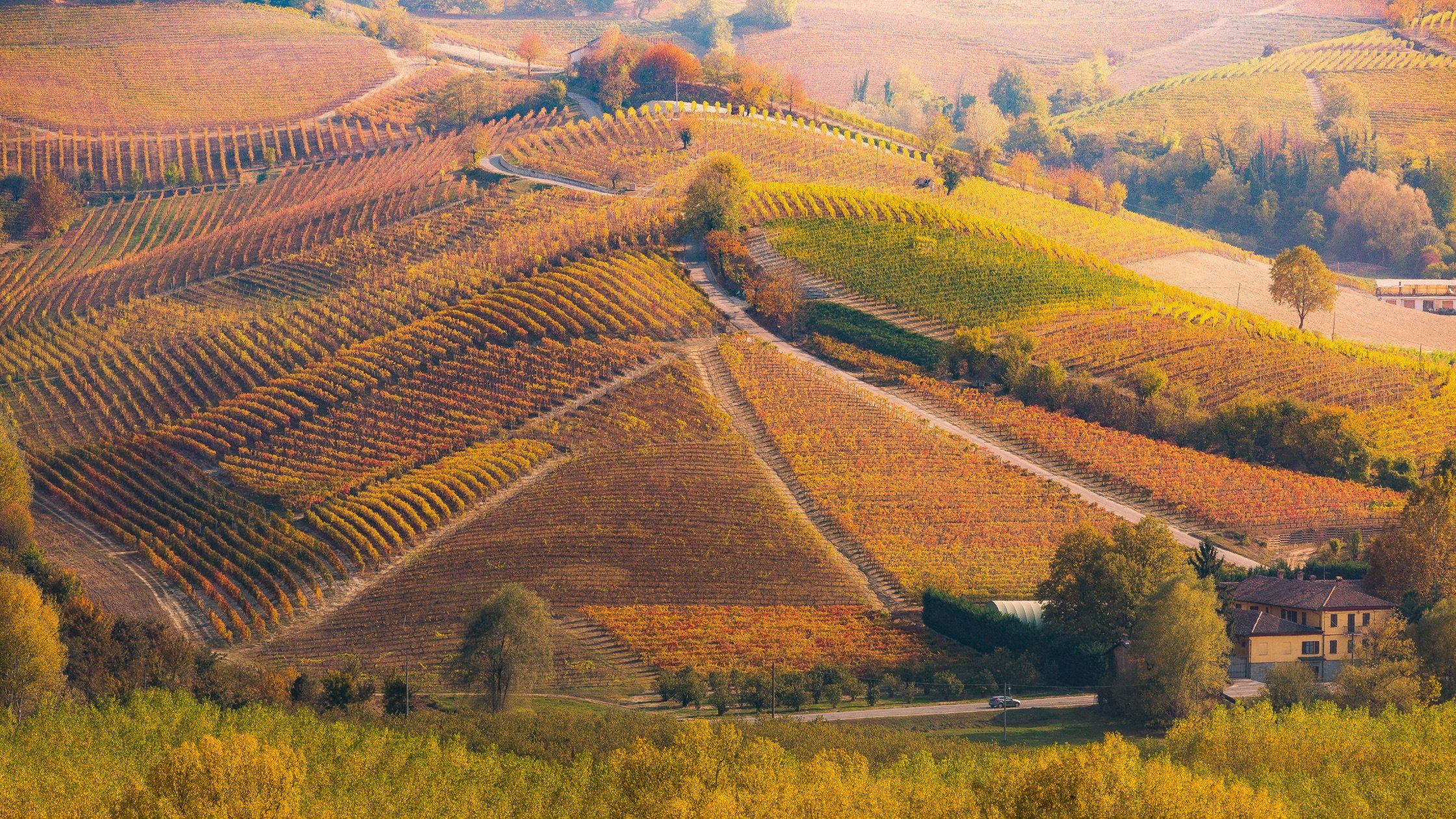 Piedmont is the region in the Northwestern part of Italy that sits "at the foot of the mountains" (as its name suggests) and it also includes parts of the so-called lake area (bordering Lombardy and Switzerland) of the Po River Valley (pianura padana), and it would almost kiss the Mediterranean if it weren't for the streamlined region of Liguria preventing that.
It is the second largest region of Italy (after Sicily) and it used to be the most aristocratic as it housed the Italian royal family of Savoy.
Number One: Colors and Views
When temperatures drop, the haze due to humidity dissolves and on certain special days you are able to see a great stretch of Alps, which is a truly majestic view.
Snowcapped Mount Blanc and Mount Rose appear closer that they really are and are easy to spot. On the western side, one can easily recognize the triangular shape on Mount Viso where the Po River rises (the main river in Italy running all the way to the Adriatic coast beneath Venice).
If you match those views with the colors of the Fall in the foreground, that's nirvana.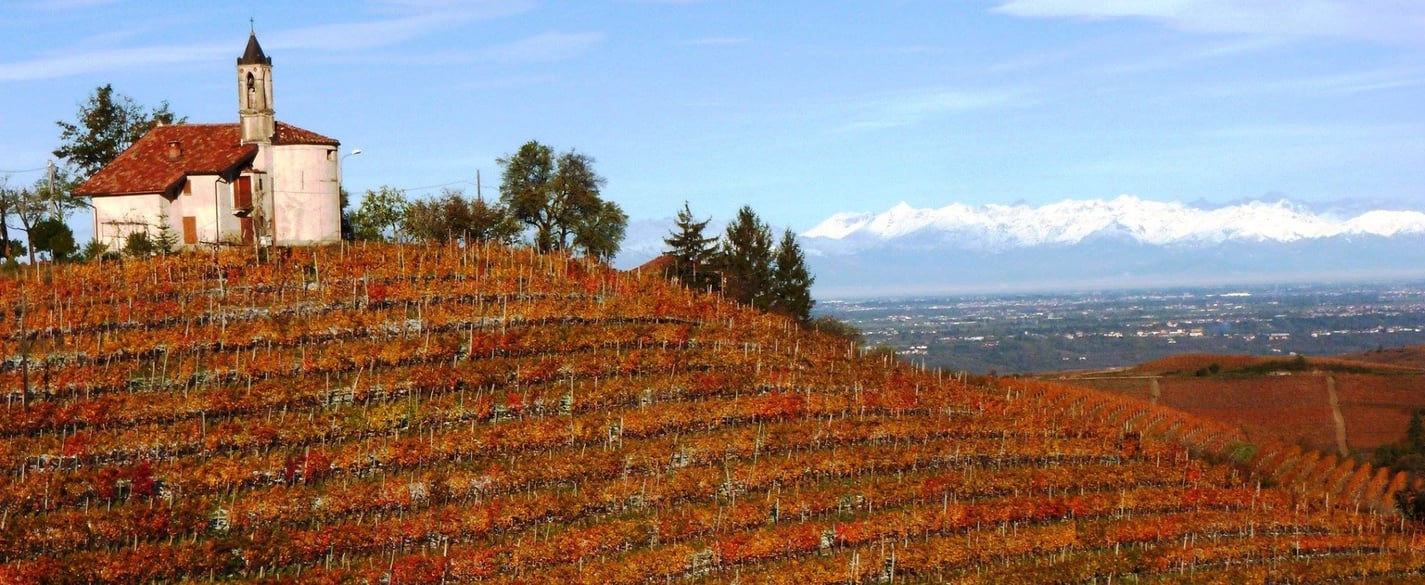 Number Two: Nature gives its best, and then goes into lethargy.
One of the best things in Piedmont is that you have all four seasons in a very distinctive manner. I love that.
If I were to rank the seasons in Piedmont I would put Fall in first place without thinking twice.
It just happens that this region gives its best it terms of beauty and flavors in autumn. It is not a coincidence that the best products are harvested then: grapes that turn into bold red wines such as Barolo and Barbaresco, truffles that make many dishes so much more special, chestnuts that are glazed by pastry chefs to become the iconic marrons glacés.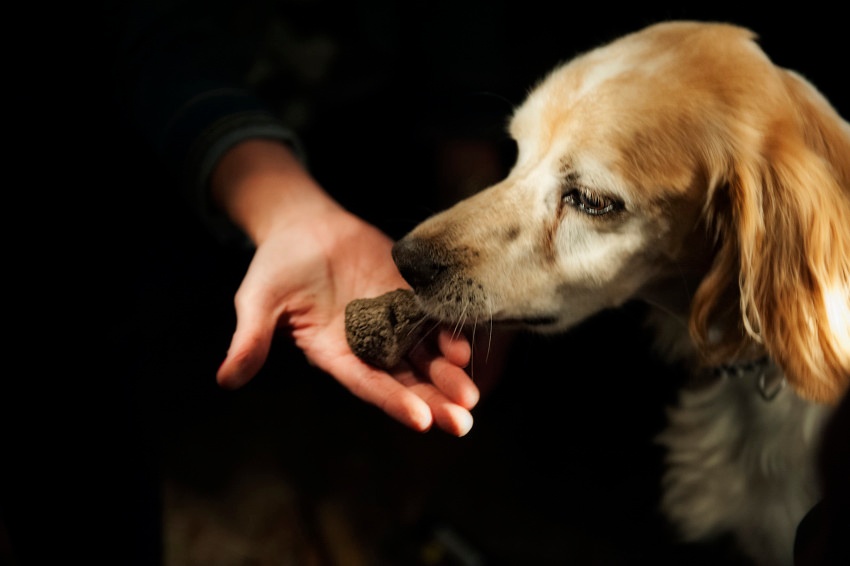 Number Three: Harvesting Fairs and Festivals
Traditionally, harvesting brings the village together. And it is still that way, especially in the areas of Piedmont devoted to wine production. But there are other festivals centered around mushrooms and truffles (the best known being the Alba White Truffle Fair).
Music, trading, food and crafts take over in many villages at least once a year and very likely between September and November.
Traditions live on and bring people together. Even as an outsider, you cannot help but feel part of it.
This picture portrays the donkey race that happens in Alba the weekend before the opening of the Truffle Fair (one of the highlights of our Piedmont Magnifica Tour).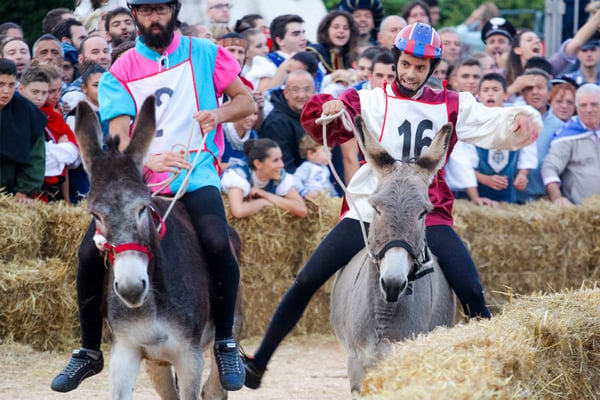 The half reason is…
I would not say that Piedmont is very touristy and you hardly feel the usual crowds of other Italian destinations. It's calm and authentic, and it's mostly unspoiled. So, my bonus half reason is: uncrowded and authentic.
Whether you dream of heading to Lake Maggiora and Lake Orta (tentative list UNESCO) or to the wine areas of Langhe or Monferrato (UNESCO recognized), we can design the perfect fall vacation for your private group. If you are a food and wine lover, we have a lovely walking/hiking program called Walking & Hiking in the Barolo Wine Region. Also, we have an option that combines wine and cooking, alpine skiing or cross country skiing and thermal spas.