A week of cycling featuring amazing rides and the unprecedented Italian start to the
2024 Tour de France

!
Join Tourissimo for the cycling holiday of a lifetime next July for the 111th edition of the most famous race in the world:
Tour de France!
Emilia Romagna, Italy
June 28 - July 5, 2024
Price starting at $ 4,400
* We'll be based on the Adriatic Coast at our favorite bike hotel.
Airport: Bologna Airport (IATA: BLQ).
Magical, Historical, and LIVE
The Tour de France will begin in Tuscany in 2024, marking the first time in the race's history that it will depart from the Bel Paese.
Television and online streaming are not the only way to watch the Tour de France and fans are more than well aware of this, because each year millions flock curbside to cheer on the riders and celebrate the spirit of cycling. But next year it will not be any ordinary year.
The 2024 Grand Boucle will include three full stages in Italy before crossing over the Alps on stage 4. Naturally, what kind of cycling enthusiasts would we be if we let an unprecedented occasion like this slip away?
Join us next year on a once-in-a-century tour.

T

he race is set to roll out of Florence on June 29.
Race director Christophe Prudhomme remarked
on the quirk
of the race that Italy had been excluded from hosting a 'Grand Depart' for so long:
"The Tour has started from all the countries bordering France," said Prudhomme, when in Italy for the announcement.
"It has even started six times from the Netherlands, which has no common border with France. But it has never started from Italy.
"It's an incongruity that will disappear."
Click HERE to book.
The Tweet that had us hanging from our handlebars!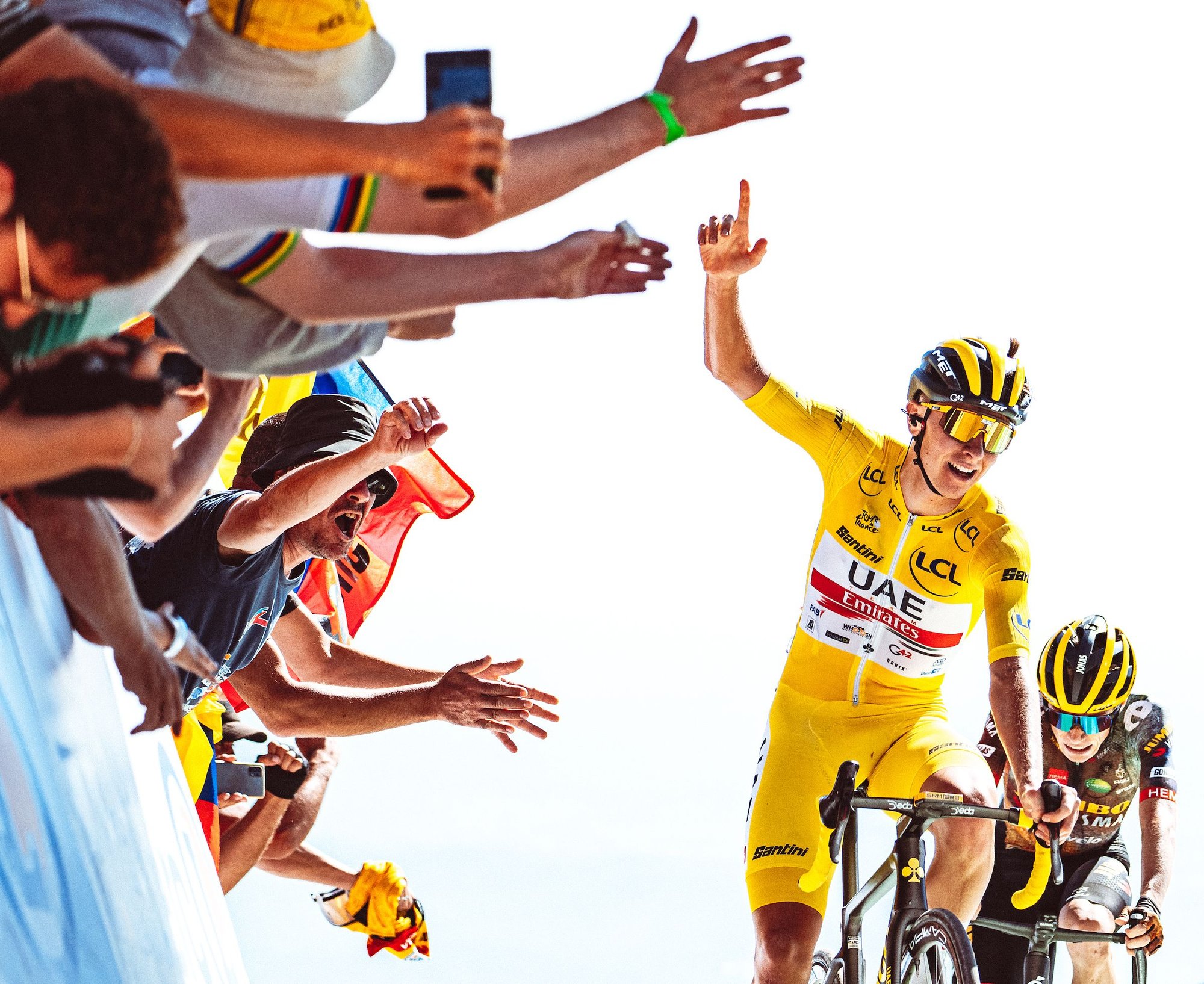 This tour is for you if:
You've been dreaming of riding in Italy and seeing the TdF live.
You want to rely on our local knowledge and go for a package designed by local experts.
You are looking for the chance for some incredible training on the beautiful hills of Emilia Romagna.
You look forward to refueling with the best Italian meals and pasta dishes.
You think that you would appreciate one central base just steps from the beaches of the Adriatic.
You are sold on the concept of rider-friendly bike hotels.
We'll ride to watch the Tour live and enjoy some spectacular itineraries between the Adriatic and the Apennines in central Italy.
THE FIRST THREE STAGES OF THE 2024 TOUR DE FRANCE
Saturday, 29 June - Stage 1: Florence > Rimini, 205km (part of our program)
Sunday, 30 June - Stage 2: Cesenatico > Bologna, 200km (part of our program)
Monday, 1 July - Stage 3: Piacenza > Turin, 225km
Fill out the form and do not miss this Italian bike tour with TdF 2024!
---