In Italy, cycling is a way of life. From the history and excitement of the Giro d'Italia, to commuting by bike and of course touring by bike, Italians love and respect everything on two wheels. It's no surprise then that more and more of Italy's hotels are advertising themselves as being bike friendly. These "bike hotels" openly welcome cyclists and offer many perks and accommodations for them.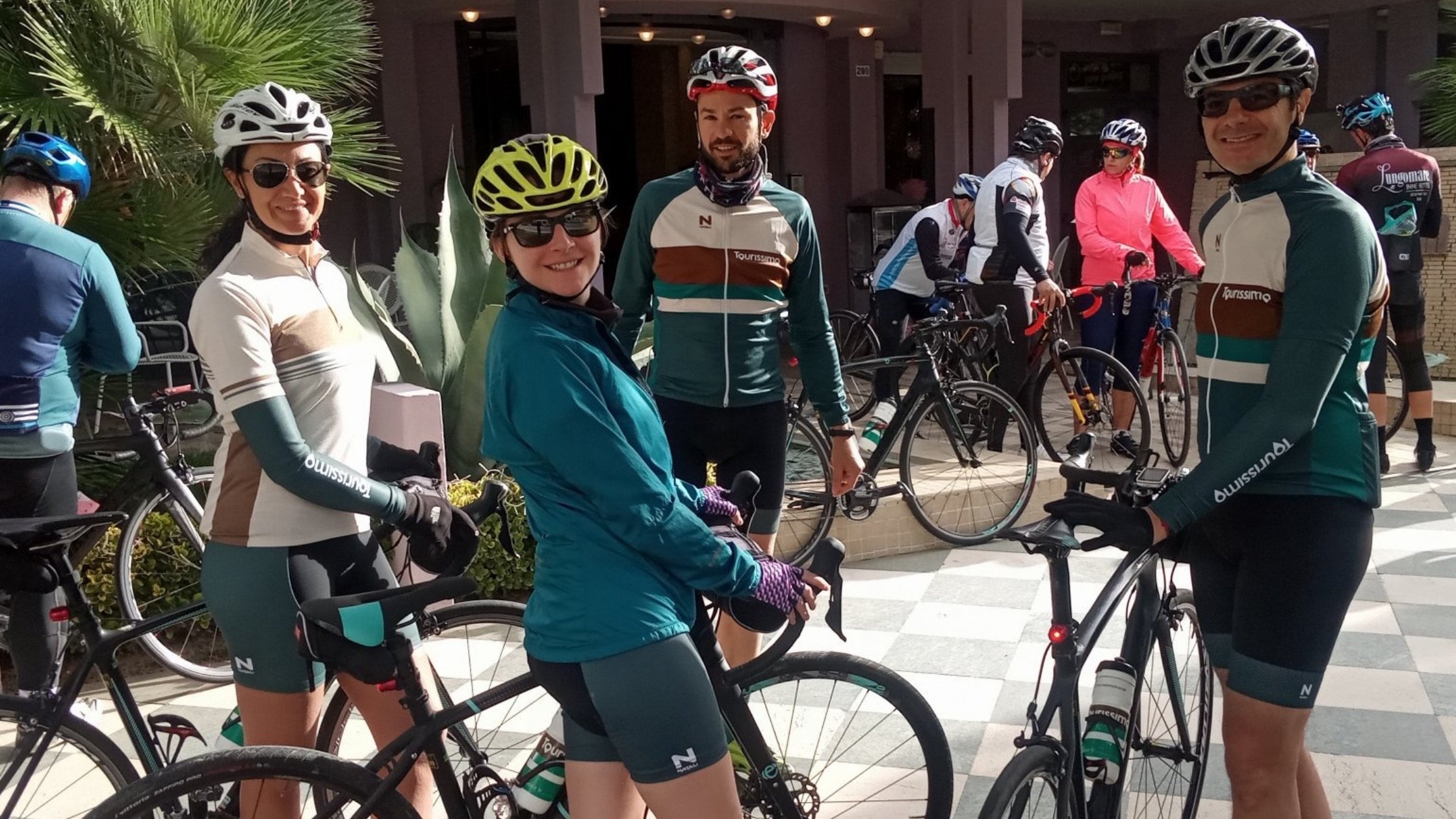 Bike hotels are popping up all around the country, some independently and many others as part of an association or network, such as Terrabici in Emilia Romagna. While amenities at each hotel can differ, here are some that you should expect to find:
Secure bike storage:

Your bike is secure from the elements and from theft.

Access is restricted to hotel guests only.

These storage rooms may also include basic tools to work on your bike.




Workshop: Some bike hotels go even further, offering a separate room where you can work on your bike and even more tools.




Guides: For those not already on a bike tour, guides are available to accompany you or offer advice.

They can also give you maps and GPS tracks if you want to go out on your own.




Laundry Service: Your sports clothes are washed on request for a charge.




Special Menus: Food is available outside of traditional mealtimes so you can fuel up in the early AM before a ride or enjoy a hearty buffet after.

Special diets can be accommodated.

Meals are balanced and often emphasize regional specialties.




Spa and Massage: After a day on the bike a massage can be arranged and many bike hotels have on-site spas.

Others might partner with nearby facilities.




Bike Services

:

Bike rentals and repairs, either on-site or with trusted partners, are available.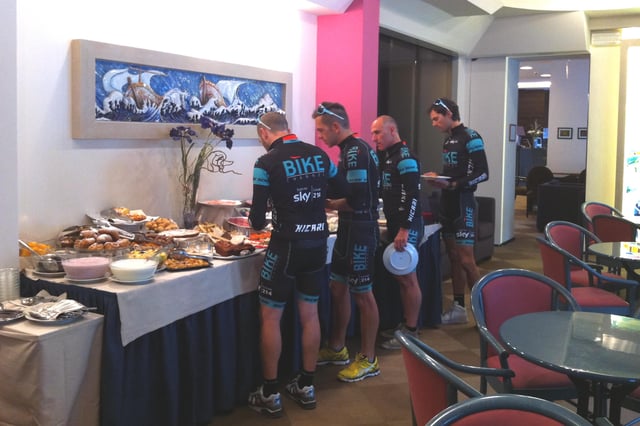 Tourissimo loves to use bike hotels on our tours. The bike storage rooms available can accommodate all of the bikes for a big group and our guests appreciate the post ride food options and massages. The 4-star Hotel Tosco Romagnolo is a favorite of our guests on our Chef Bike Tour in Emilia Romagna.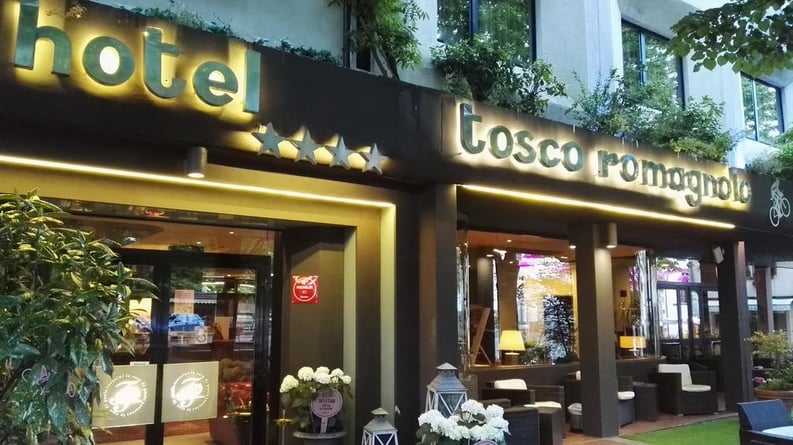 The front of the Hotel Tosco Romagnolo is set up to greet cyclists after a long day of riding, with comfortable seating and an aperitivo.
Bike hotels are a great choice for cycling clubs! Tourissimo has partnerships with many bike hotels in Italy, and we can offer favorable rates for an all-inclusive cycling holiday package based at one of them. We can also help with all of the logistics once you land in Italy. For groups that want to ride hard but also enjoy comfort, good local food and incredible scenery, this is an excellent choice for an active vacation. Contact us to find out more.
We can also put together the perfect week for your cycling club at one of our preferred bike hotels.