Let me ask you something: would you eat in a restaurant where the owner never makes it into the kitchen?
Similarly, I cannot see myself not being on the ground, in the "tour trenches" with guests and guides during the tour season.
I'm not able to guide as much as I used to, but I make it a point to get out on the road as much as I can. Here's where I'll be in 2023.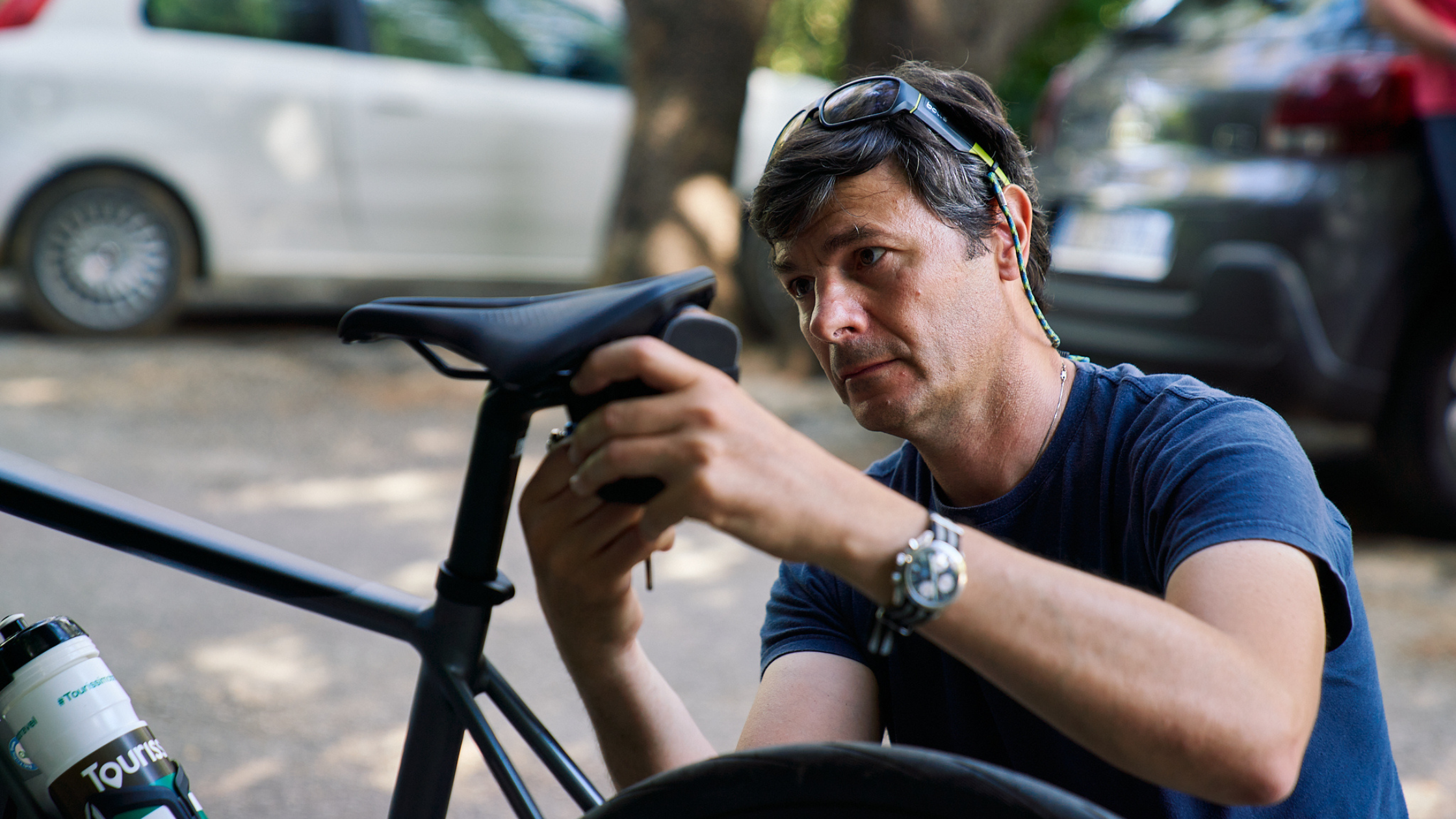 As promised I list my tour schedule for the Tourissimo tour season 2023.
When Tourissimo started with only three tour guides I was one of them. It wasn't long before I thought that it was time to manage full-time and let go of the tour guiding part. I now realize that in that vision there was a flaw. In fact, while I cannot be everywhere all the time, it was important to "step into the kitchen" as often as possible and connect with guests, our guides, and suppliers.
I can't deny that part of showing up in person in so many corners of Italy from May to October had to do with quality control. It is important to make sure that what we promise is delivered, particularly on newly-launched tour programs.
The truth is that I still like being on tour a lot.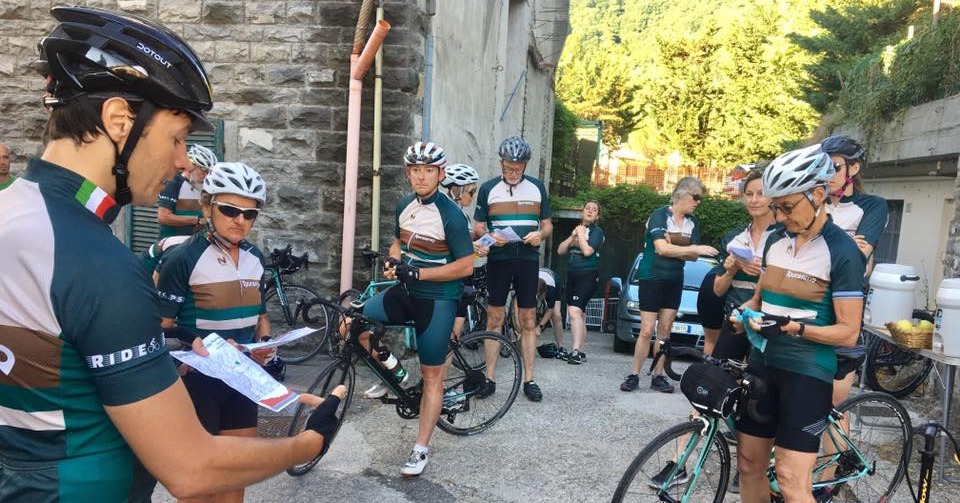 Being on tour reminds me why we do this, which tends to get blurry when you are detached and focusing on planning and metrics most of your work year.
Tourissimo creates lasting, lifelong memories for guests and shows Italy's best (without hiding the pitfalls), striving to have a positive direct impact on local businesses. To me that's powerful.
When I am on tour, it is a pleasure-business blend with a constant eye on possible improvements. If I seem pensive, it's because I've spotted something that can be done better or better delivered.
This time of the year, there's a back-and-forth at the office about what tours I will be on. And the following is the resulting list for 2023 (in no particular order).
Sardinia Chef Bike Tour
After the first edition of this trip in 2022 with Chef Mary Sue Milliken, we are back with her friend and NY Chef Gabrielle Hamilton. I cannot wait for this one and to meet Gabrielle.
Isolation, uniqueness, and tight traditions are palpable in Sardinia. Politically, Sardinia is part of Italy but, trust me, this trip is to Sardinia if you know what I mean. Sardinia is different and wild. Anthony Bourdain on his first time there said, "it absolutely blew my mind" and, "the food is unbelievable." Making it there for me involves a two-hour drive to Genova and a seven-hour ferry ride. When I disembark it feels different yet homey because I have been there so many times. Rest assured that I would not dream of running a tour there coming from the continent - as Italy is called - without my local guides. They are the keepers of Sardinia's soul.
Why go: Gabrielle Hamilton is a super interesting person and I think that she'll get Sardinia right away.
Some homework for you: Google Sardinia blue zone and Sardinia blue zone diet. That is what this tour will highlight.
May 26 - June 1, 2023 - Go to the tour web page.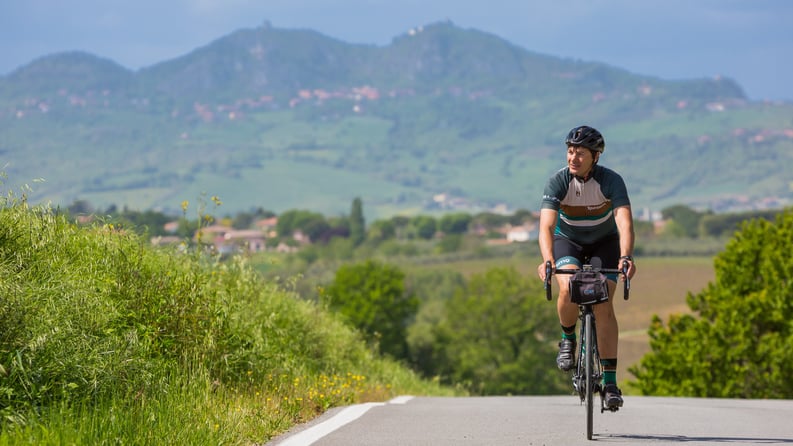 Sicily East Multi-sport Tour
It's a multi-sport tour program packed with many cultural/architectural and natural highlights. Eastern Sicily's Baroque area is possibly the luckiest example in Europe of post-earthquake reconstruction. The towns around Val di Noto were destroyed by an earthquake in 1693 and they now boast city plans and architecture that UNESCO claimed "represent the culmination and final flowering of Baroque art in Europe." From there we jump on the roughness of Mount Etna (an active volcano) and to the charm of the Aeolian Islands. It's a seamless journey of eastern Sicily that took us years to design and it's close to perfection.
Why go: there's something for everyone and it's a great way to visit and understand a complicated land away from stereotypes.
April 29 - May 7, 2023 - Go to the tour web page.
Piedmont Bike Tour
Don't get me started on the wine region of Piedmont. I am constantly dumbfounded that this region is not recognized for what it is: a gem not only for wine production but also for biking and hiking tourism. Best destination if you love food and are educated but not snobbish about fine wines. It's the land that saw the birth of the Slow Food movement and, of course, home of the great reds Barolo and Barbaresco. What people don't expect to find there is such a beautiful landscape with vineyards as far as you can see and the Alps in the background.
Why go: the riding is superb, hilly, and scenic in equal measure. It's also my region and Tourissimo's backyard.
13 - 18 June, 2023 - Go to the tour web page.
Puglia Bike Tour
What's not to love about Puglia? I cannot think of anything that I don't like there. I have strong connections to Puglia, the heel of Italy's boot. My mom is from there and I grew up with the food and traditions of her region. I've designed and led countless tours in Puglia and it is one of my favorite regions to introduce to our guests who come on tour for the first time in southern Italy.
The peaceful riding, the outgoing locals, the charming villages, and the uncomplicated but tasty cuisine are some of the things that come to mind to convince you that this region is worth a visit. The riding is mellow, and dreadful climbs are almost nonexistent. It's the perfect bike tour for you to take your "newby" friend or family member on.
Why go: unique hotels and two must-see places that will charm you: Polignano and Alberobello.
6 -12 October, 2023 - Go to the tour web page.
I'm looking forward to seeing you on tour!