"In the heart of Friuli, among hills, just a few kilometres from Udine, Borgo Floreani is an old farm-hamlet, which has become the ideal place to realize our dream: working with people in a natural environment."
~Federica & Carlo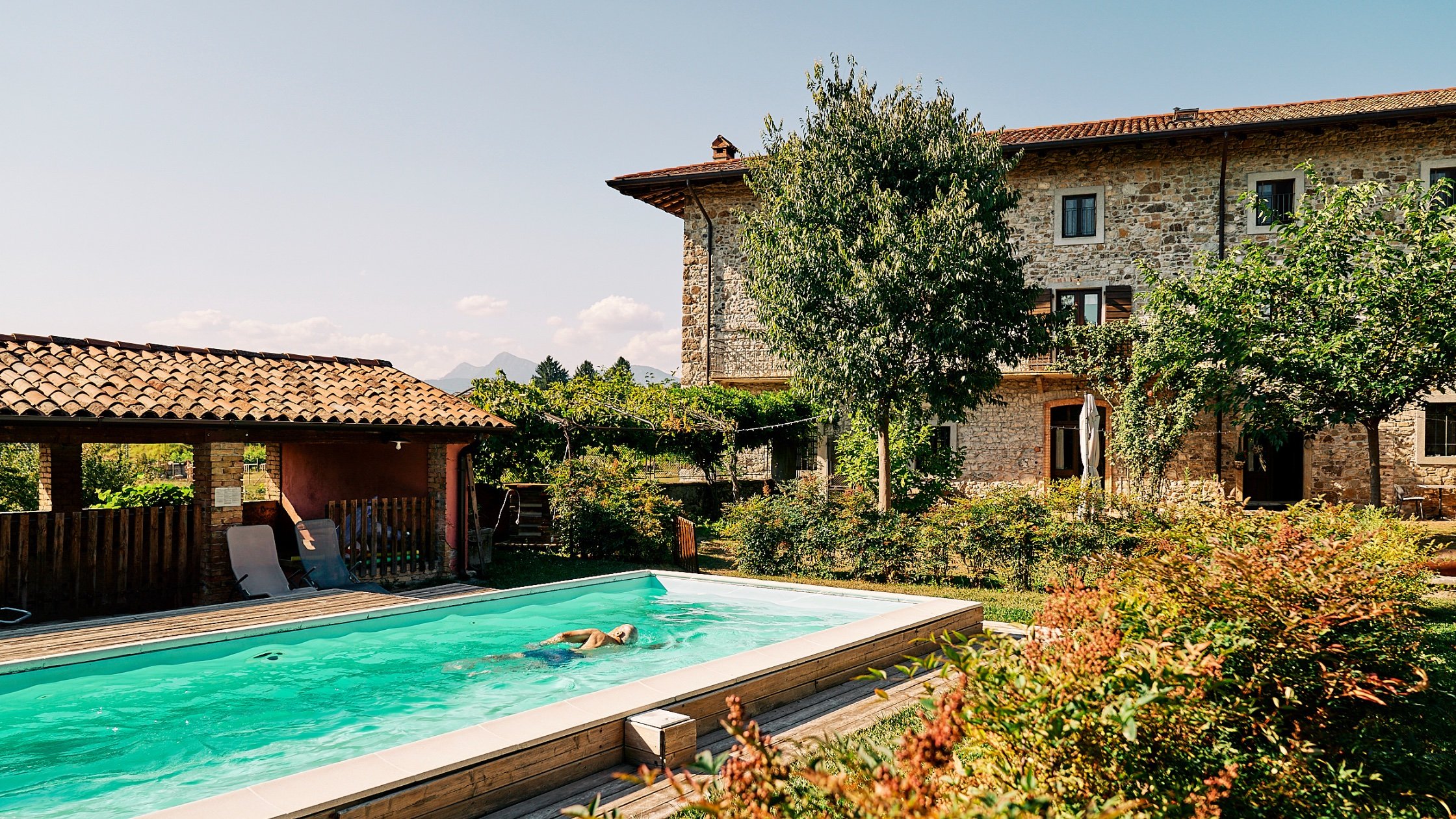 Some bike tour companies choose hotels and then build their itinerary around those (usually luxury) accommodations. We tend to do the opposite; we choose the locations and routes we want to visit and then seek out lodging along the way that is comfortable and authentic. This leads to the discovery of some hidden gems, such as Borgo Floreani.
In the summer of 2020 while the pandemic was still causing widespread travel disruption, our guides kept busy by going out on the road around Italy to scout and design new tours and to improve existing ones.
At the time, Federica was designing our brand-new Chef Bike Tour in Friuli-Venezia-Giulia, and she discovered Borgo Floreani, which has quickly become one of our favorite accommodations.
Borgo Floreani isn't technically a hotel; it's an agriturismo. I wrote about agriturismi in a previous blog:
"The word agriturismo is a blend of the Italian words for agriculture and tourism. In English, an agriturismo is commonly referred to as a farm stay but in Italy an agriturismo delivers much more than this. Agriturismi (plural of agriturismo) are working farms that are set up to receive guests for meals and/or overnight stays."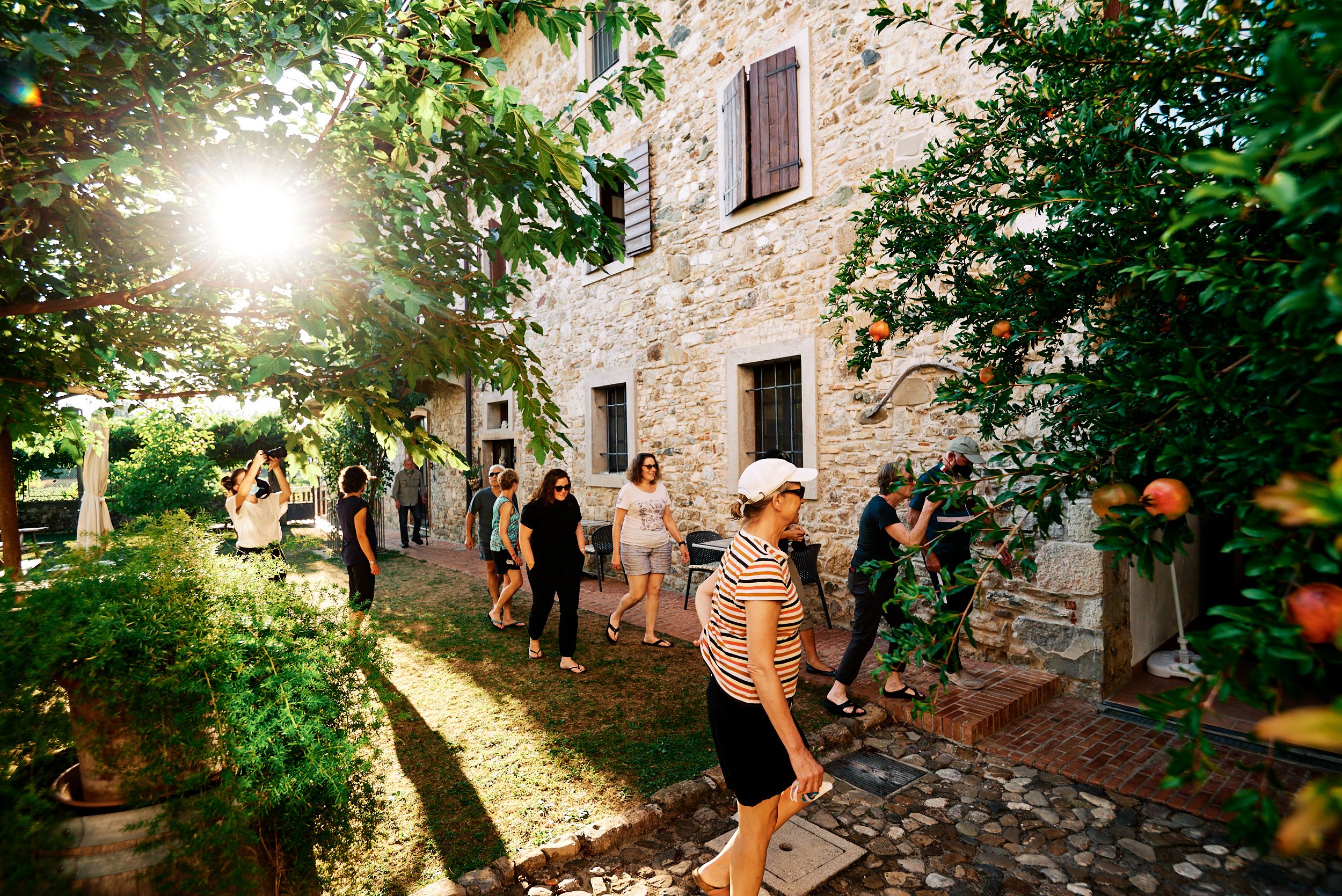 Chef Mary Sue Milliken and guests on our Chef Bike Tour
Agriturismo Borgo Floreani is located in the heart of Friuli, among rolling hills, 16 kilometers (just under 10 miles) from Udine, 13 Km (eight miles) from San Daniele del Friuli and Gemona, and 32 Km (just under 20 miles) from Cividale and Spilimbergo. This restored, old farm-hamlet, has seven double rooms with bathroom and living room and three apartments with bathroom and kitchen. There is a pool and a play area for children.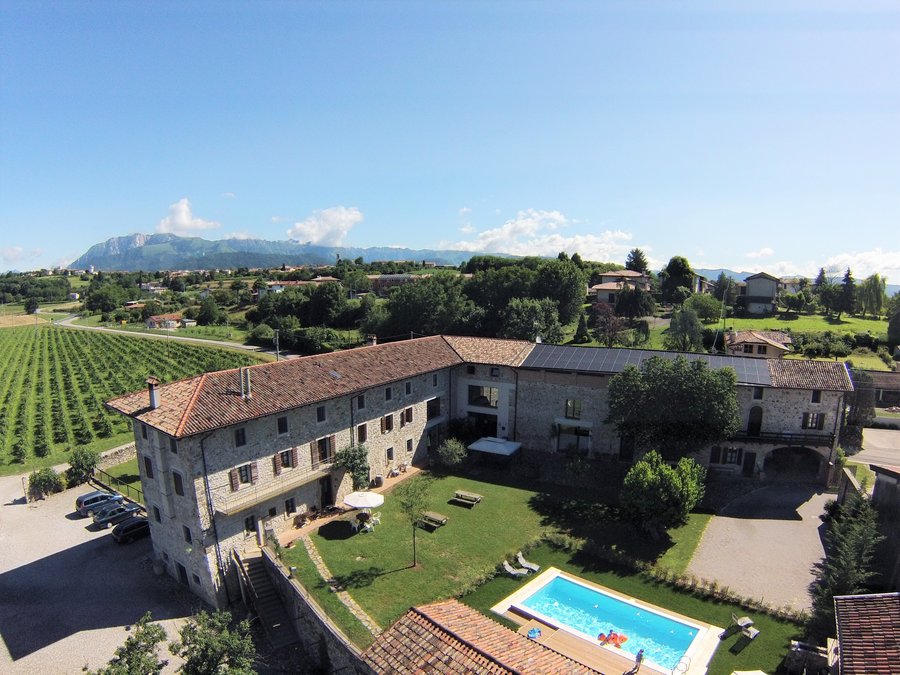 A View of Borgo Floreani
Some agriturismi function only as a restaurant, while others offer food and accommodations. What they all have in common is that they must produce a certain percentage of the food that they serve and sell. Much of the other food should come from only a short distance away.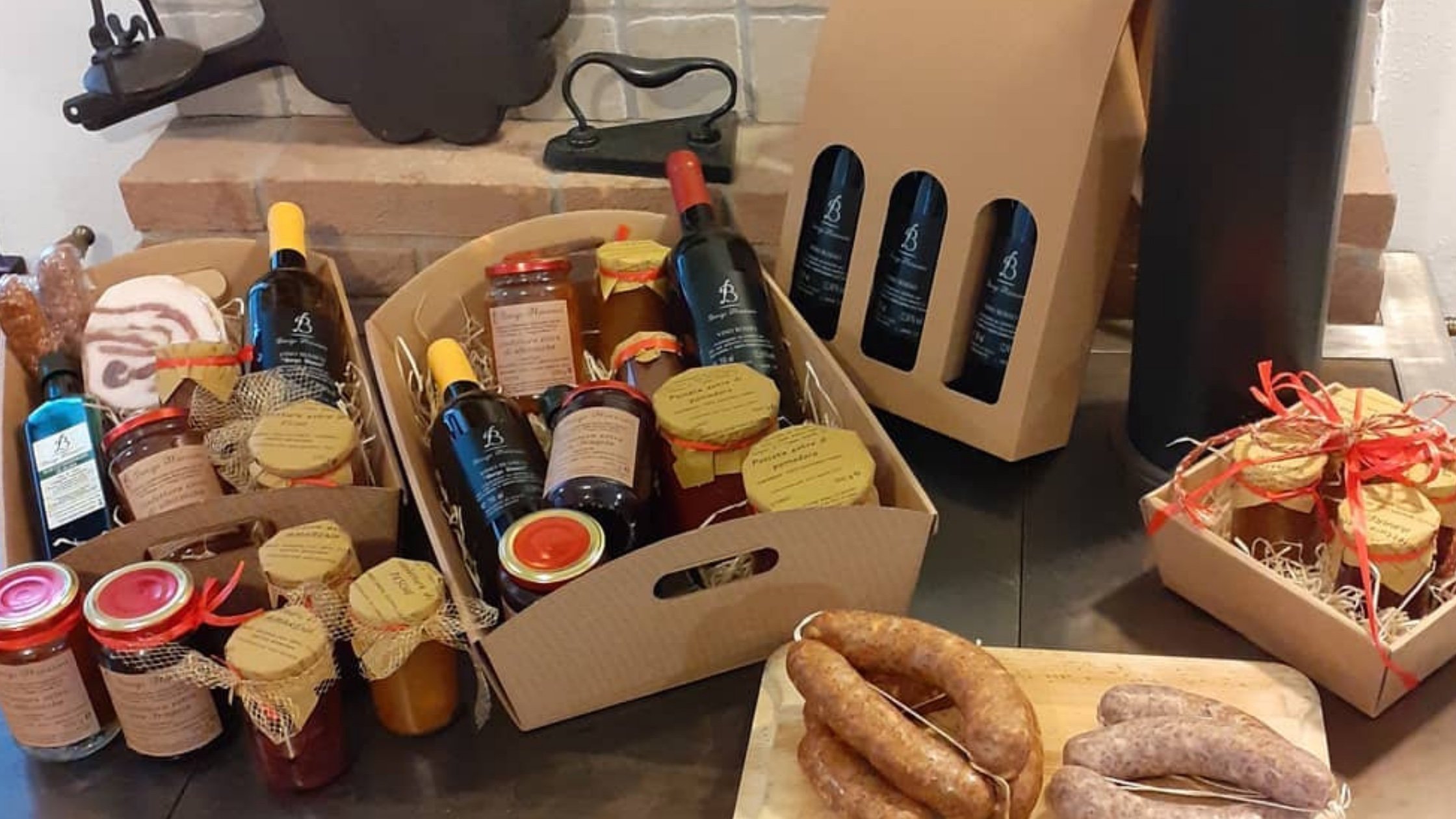 Some of the products produced at Borgo Floreani, or procured locally
Borgo Floreani is run by the husband-and-wife team of Carlo and Federica. They're both local to the area, and back in 2006 they decided to quit their day jobs and establish a working farm in the countryside.
Carlo said that he and Federica made this decision when they were on vacation in the Australian outback. Surrounded by nature, on the road for days, and without the comforts of home, Carlo says that he felt truly happy and realized this was the way he wanted to live going forward. They ended up buying and renovating an old farm that had been badly damaged in the 1976 Friuli earthquake.
Their farm is about eight hectares (about 20 acres) and includes vineyards, orchards, a vegetable garden, areable land and an area for livestock.
Pigs at Borgo Floreani
The dishes they serve combine traditional recipes with some modern and experimental interpretations. All of them are homemade and realized with food produced on their farm: daily picked fruits and vegetables, eggs and courtyard poultry, homemade jams and preserves, and cured meats. They also sell their products at local markets and to nearby restaurants.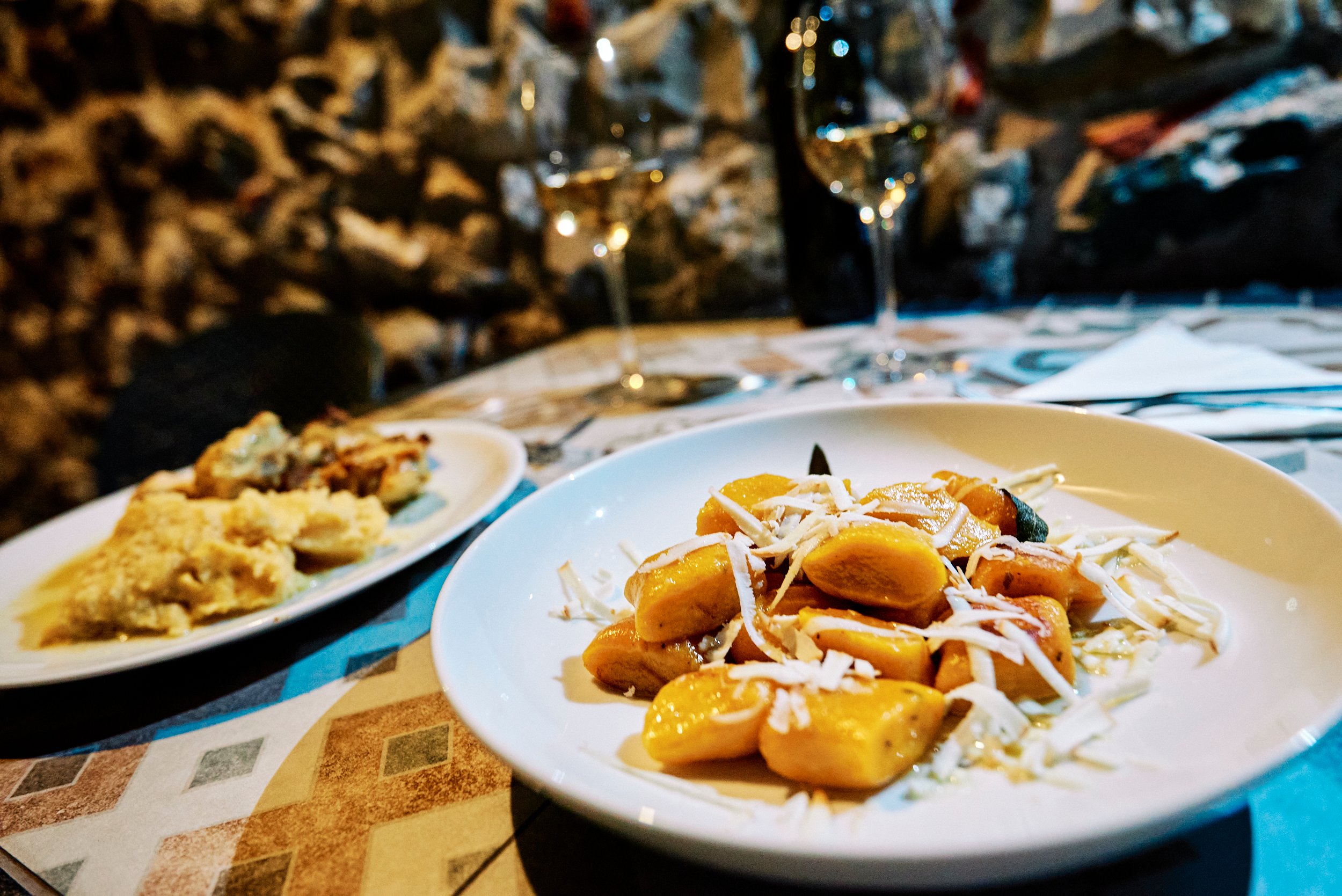 An Autumn Dinner at Borgo Floreani
The rooms are simply decorated, with local furniture and antiques. Their beds are quite comfy. If it were a hotel, it would probably be rated as a three-star accommodation. By our standards, the service, hospitality and the family feel make it a unique and outstanding experience for our guests.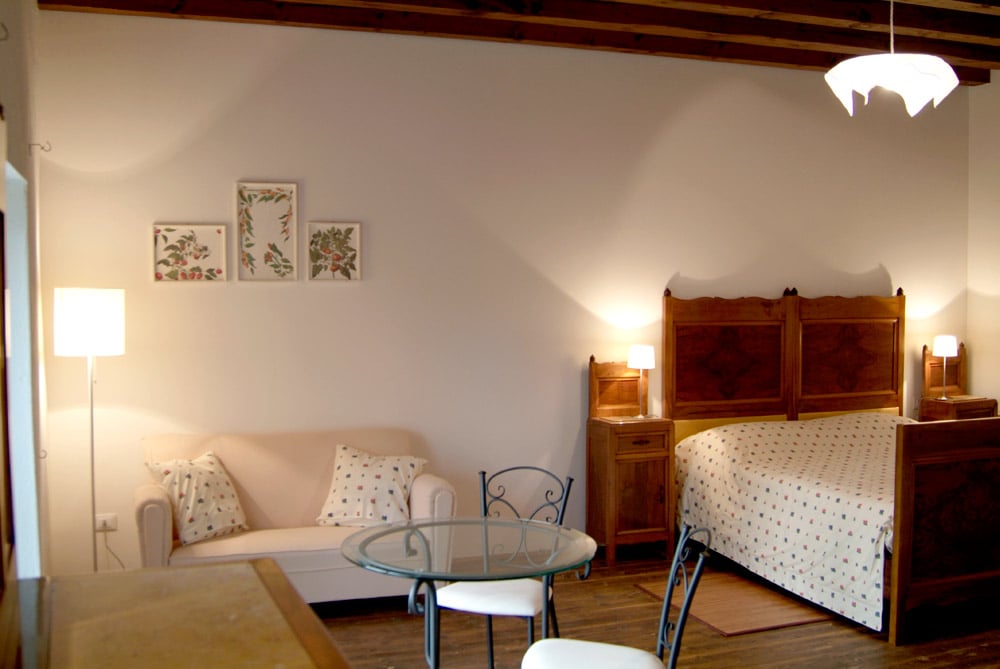 One of the rooms at Borgo Floreani
On tour with Tourissimo, our guests are treated to a guided visit of the vegetable garden and a cooking demo. During our inaugural Chef Bike Tour in Friuli, everyone raved about the vegetable-focused dinner made from fresh ingredients right from the farm.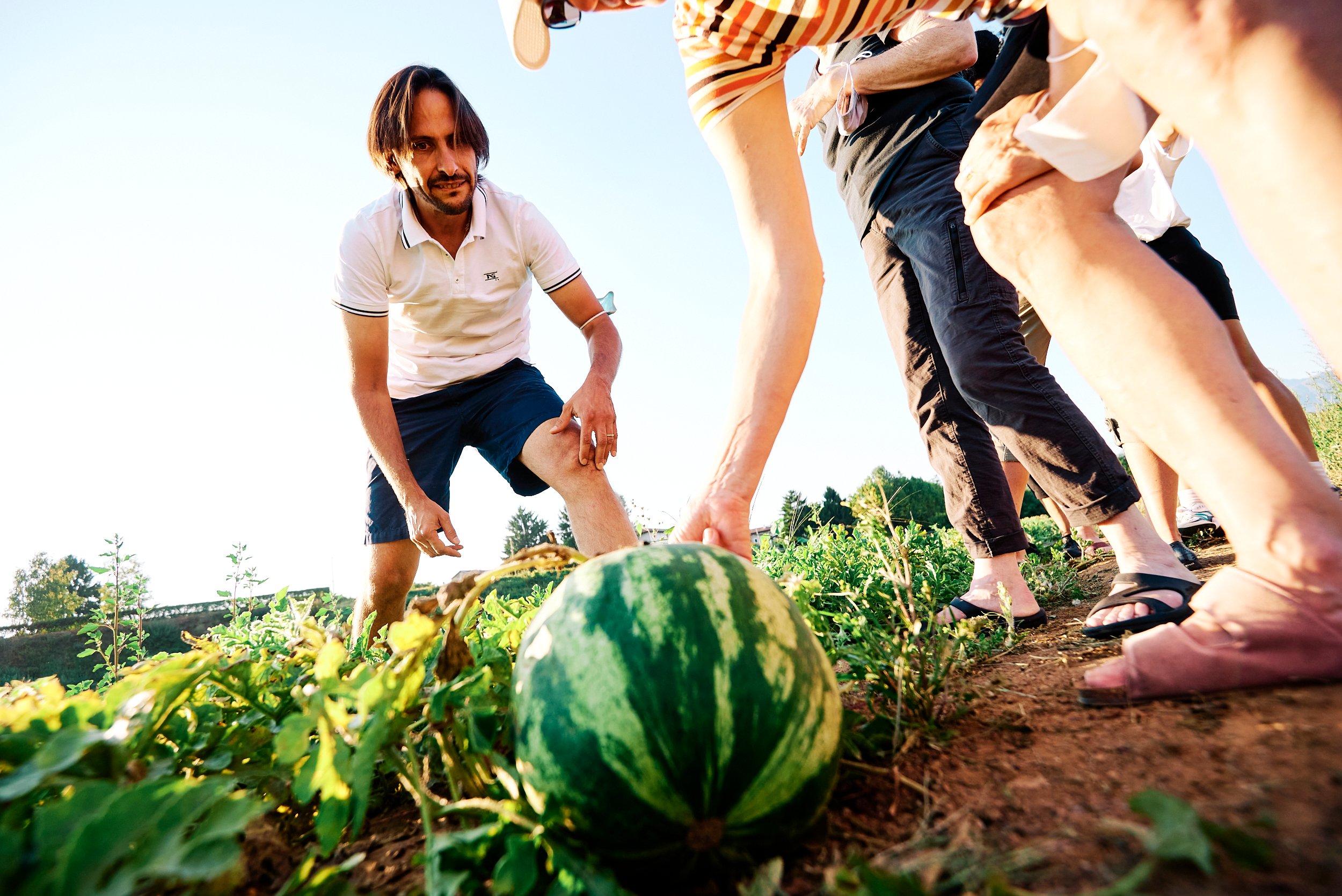 Carlo giving our guests a tour of the farm.
Sometimes the best hotels in Italy aren't hotels at all. Agriturismo Borgo Floreani checks all the boxes for a memorable and enjoyable stay in Friuli.