There is a small amusement park on Italy's Adriatic Coast that has delighted visitors since 1970.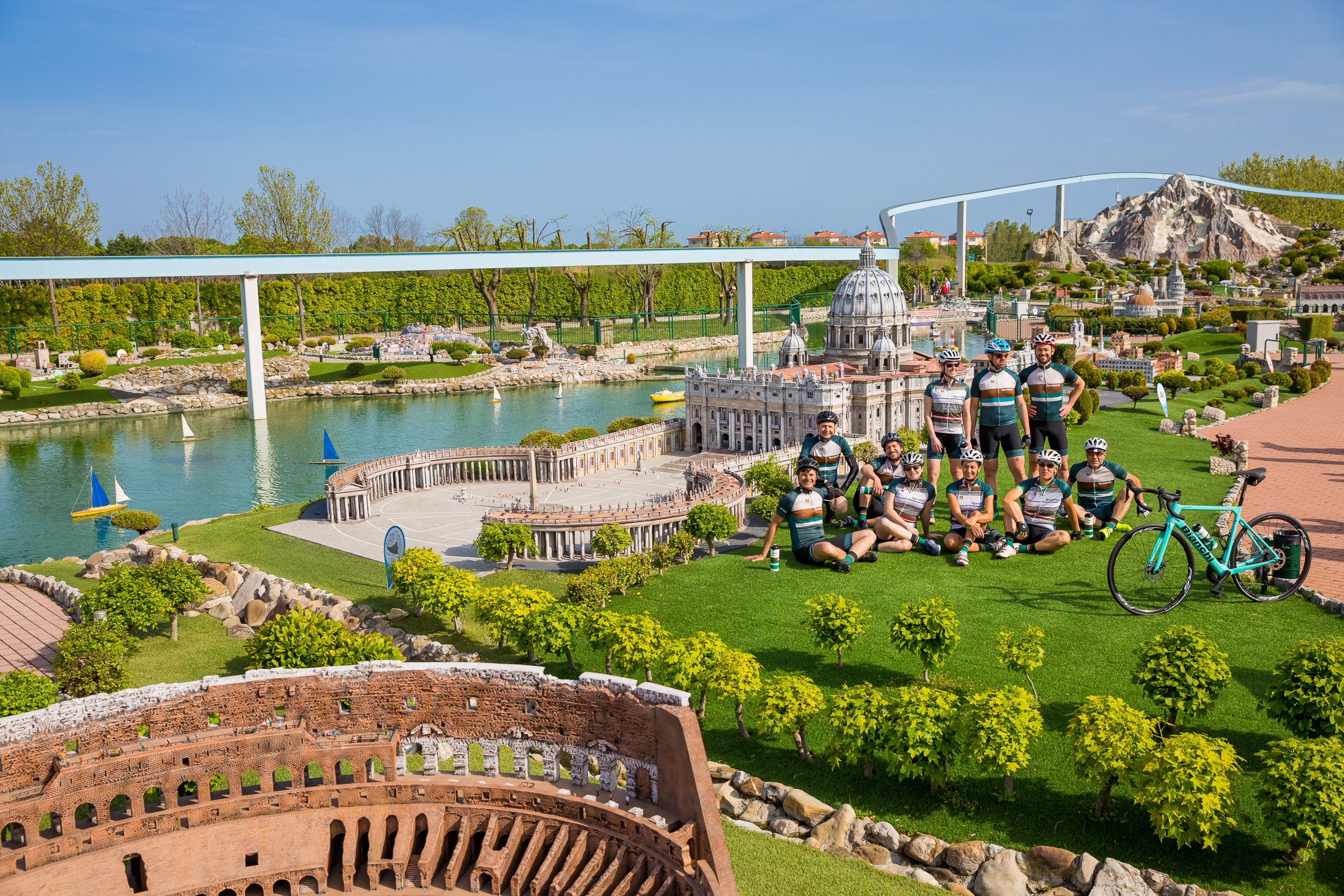 Italia in Miniatura is a walkable map of the most important monuments of Italy that have been reproduced with painstaking detail at scales ranging from 1:25 to 1:50.
The park is laid out in the shape of Italy, and visitors can walk from tip of the boot in Calabria all the way up to the Alps and the Dolomites in the north, as well as the islands of Sardinia and Sicily.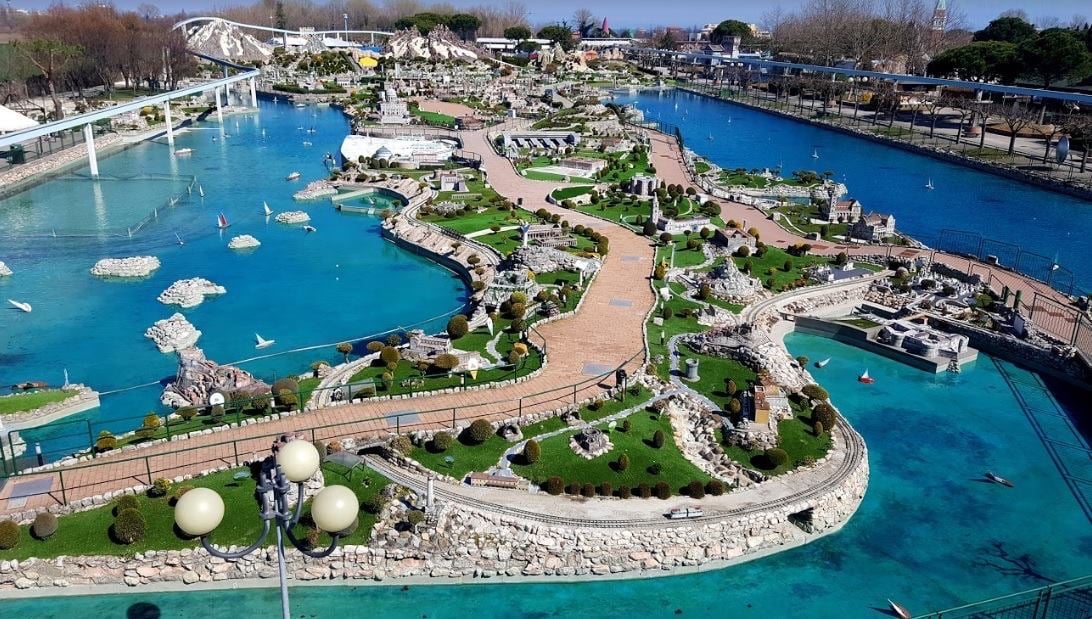 It's not just the monuments; during the walk there are many interesting details to discover, such as the over 5,000 small trees (pines, cypresses, oaks, tuie, poplars and firs) that are cultivated in a way that keeps them small, the working Trenitailia trains, planes taking off and landing at Rome's airport, camper vans and campers parked along the coast, and so much more.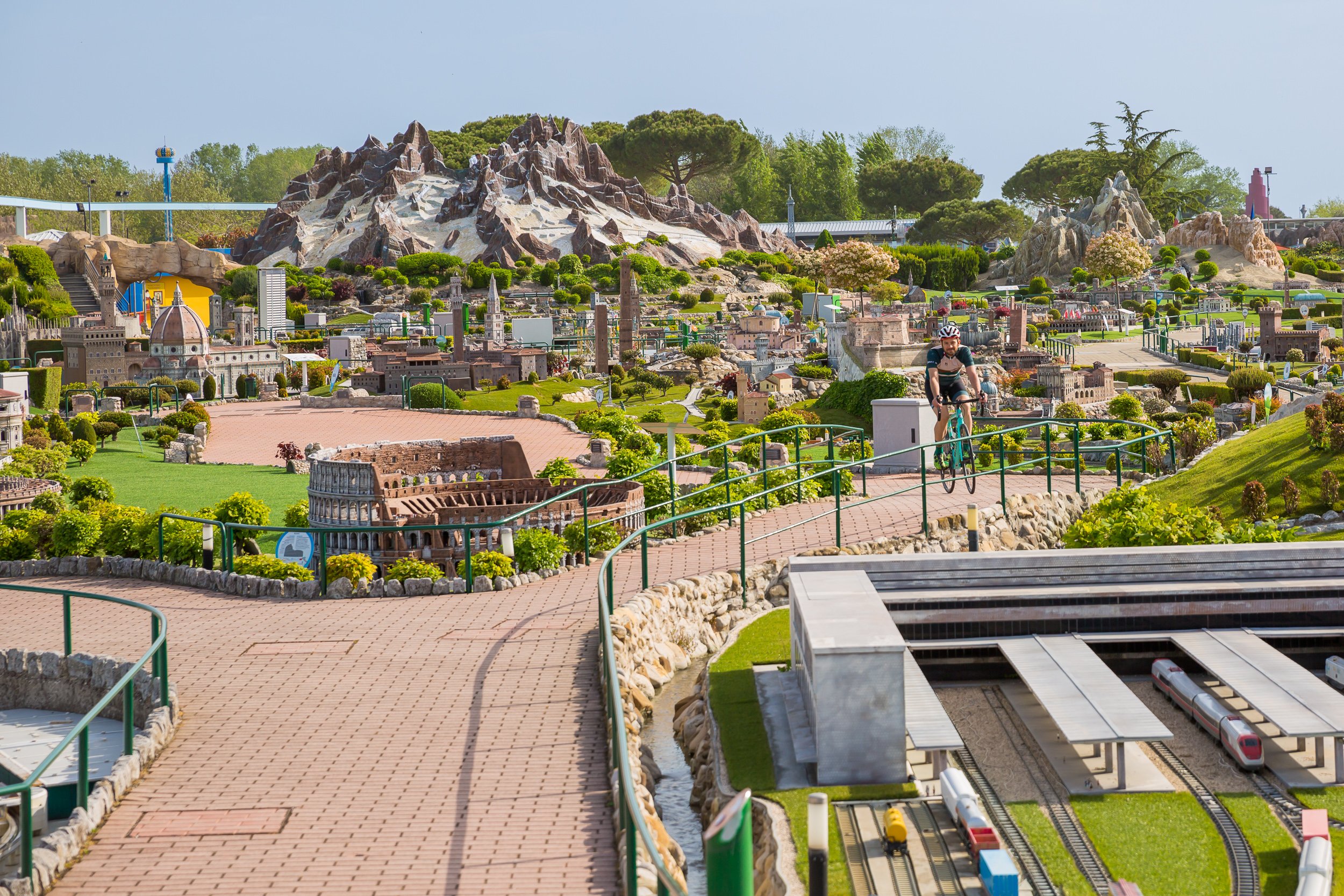 While the walkable map of Italy is the main attraction, there are plenty of other things to see and do and new exhibits are added all the time. A monorail takes you above the periphery of the park for a bird's eye view of the sculptures. There's a water cannon park, an interactive driving school and road safety course for children age 6-12, an area with tropical birds, and much more.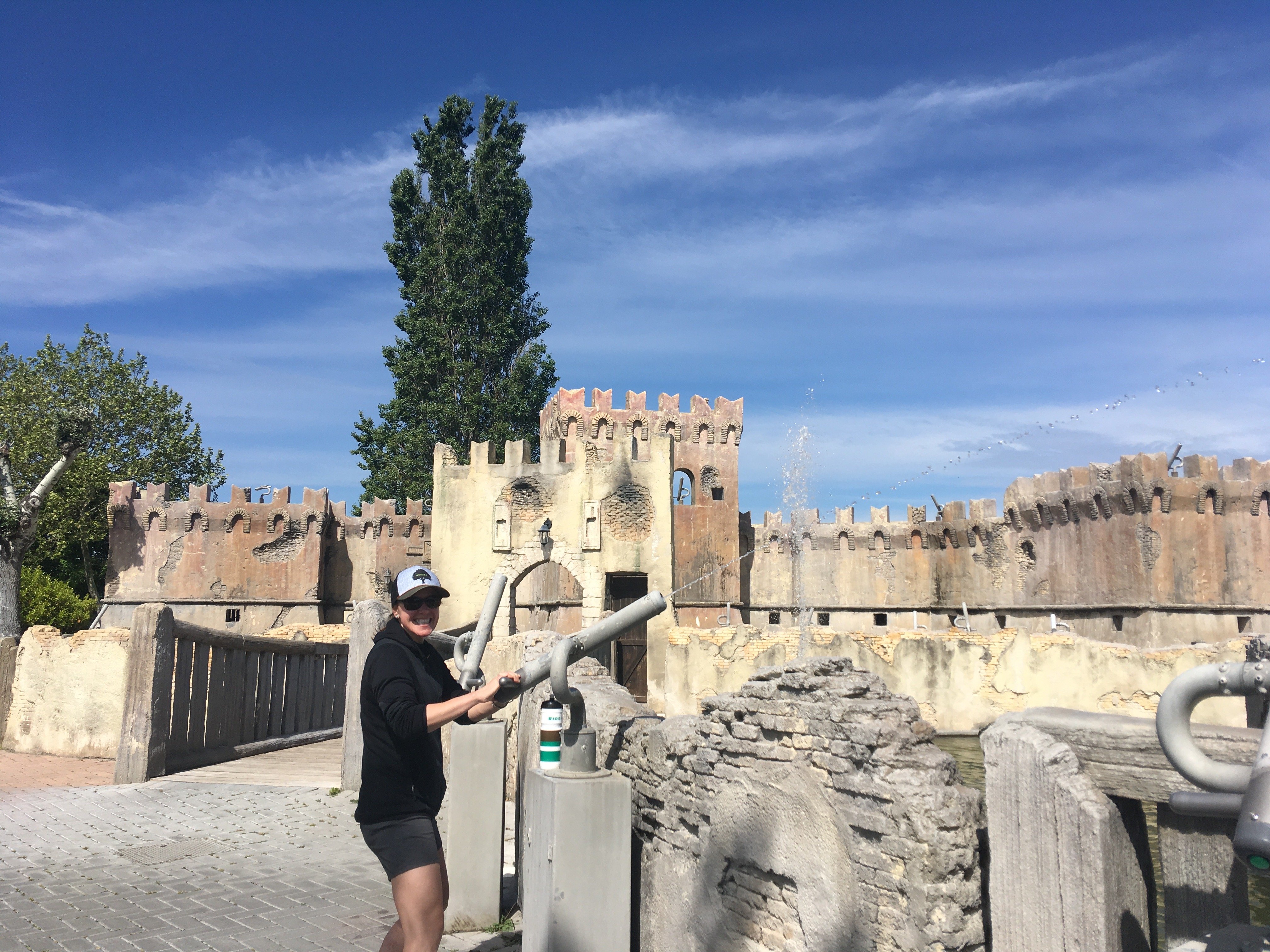 Italia in Miniatura was founded in 1970 by Ivo Rambaldi, who traveled all over the country to visit and hand-measure Italy's most important monuments. He also got in touch with Italian Universities and requested 6,000 photographs, drawings and maps before he created his first miniaturized monument – a replica of the St. Apollinare in Classe church, a tribute to the nearby city of Ravenna. The park opened in 1970 with 50 miniatures and today has 273 that encompass all of Italy, as well as a smaller exhibit of some of Europe's most famous monuments.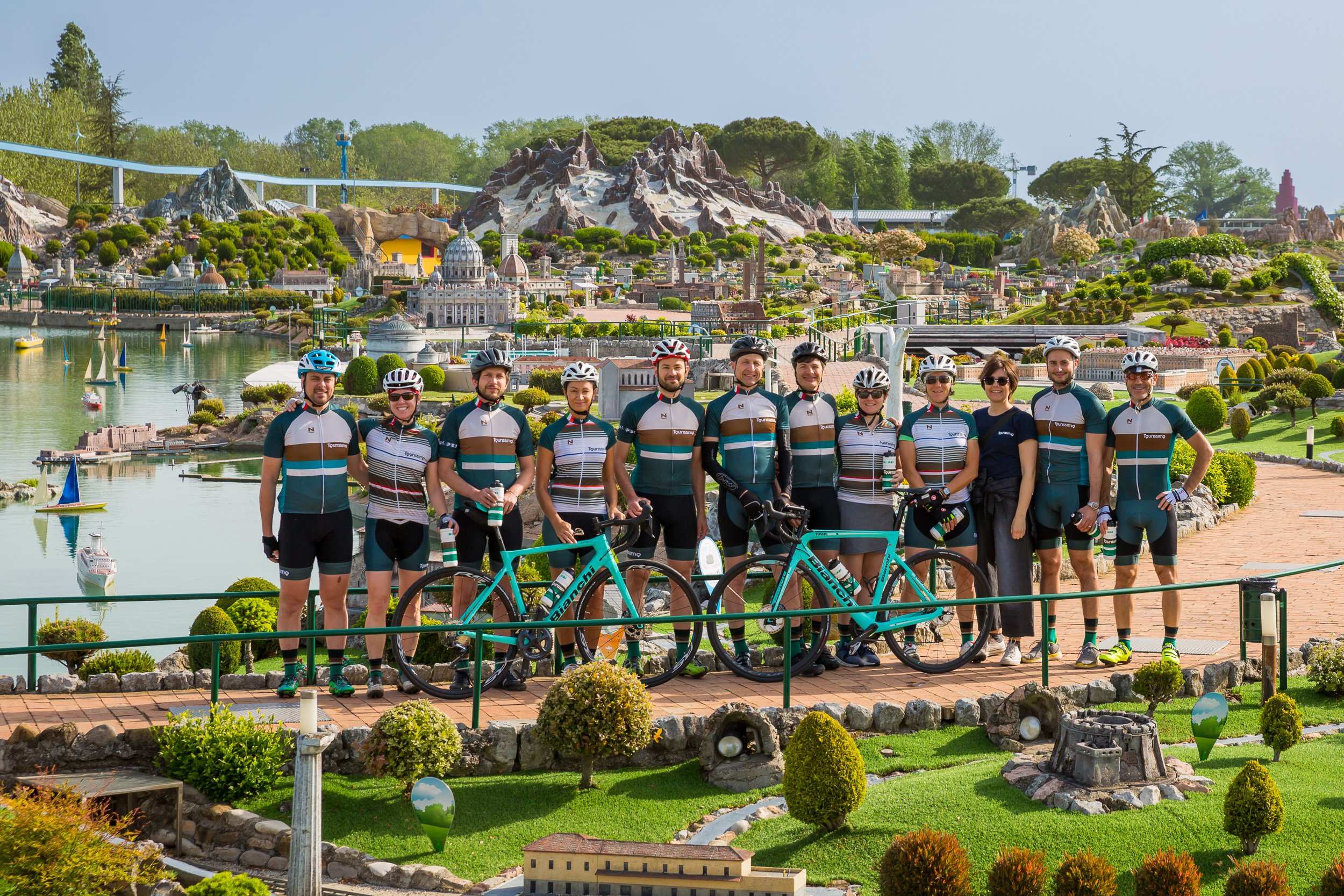 A separate area is dedicated to a miniature Venice, made at a scale of 1:5. You can hop in a boat that will take you along the Grand Canal to view 119 buildings. The mini Piazza San Marco can hold up to 280 people.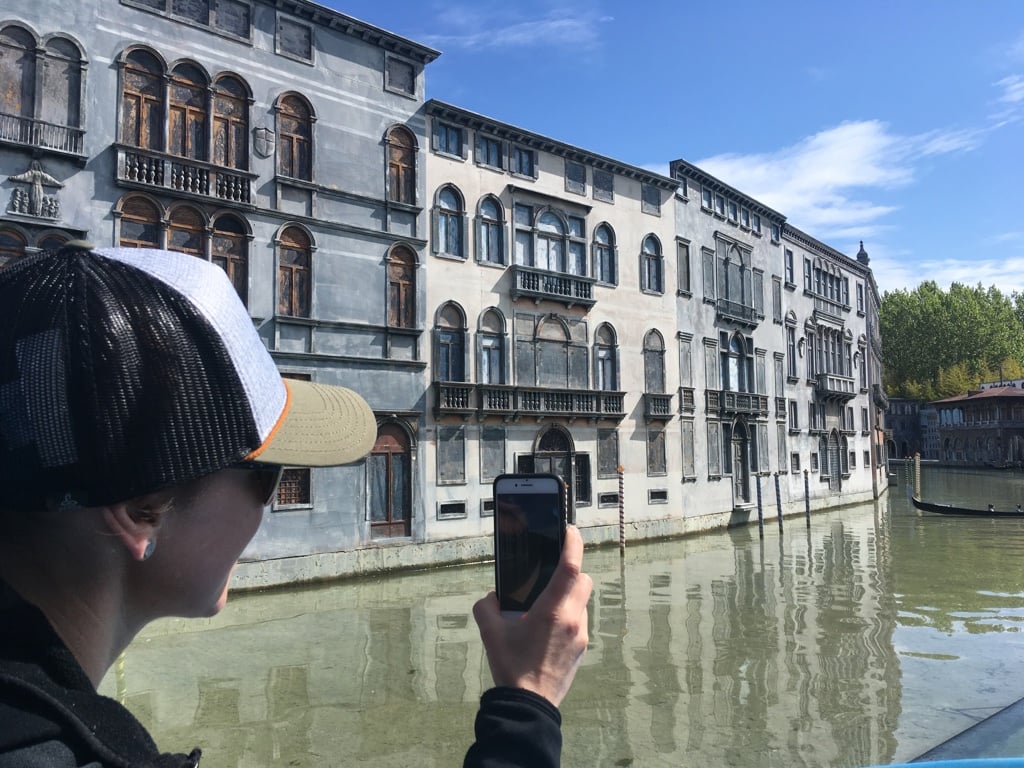 Italia in Miniatura is located in the seaside resort town of Rimini in Emilia Romagna, not far from where our Chef Bike Tour in Romagna ends.