Our bike tour leaders speak out! Even though riding is part of their work, guides are usually quiet about their favorite rides, especially when they work in more than one geographic area. In today's blog, our guide Stefano describes one of his favorite rides in Tuscany. This is the second blog in a series on our guides' favorite rides. You can read Part 1 here.
POGGIBONSI – COLLE VAL D'ELSA – SAN GIMIGNANO - VOLTERRA
Volterra and San Gimignano are two towns famous around the world for the landscapes, characteristic streets and the historical buildings. Unfortunately only few people know about an alternative road to reach these places, which is extremely spectacular and represents the heart of Tuscany with green hills as far as the eye can see. The cyclists who have knowledge about this road consider it as one of the most beautiful not only in the area around but in all of Italy.
A perfect start for this ride is Poggibonsi, where the old railway has been turned into a cycle path and allows cyclists to ride safety and peacefully until Colle Val d'Elsa. This town is a discovery for a foreigner: high walls surround the historical centre and old towers stand up beside the entrance. It seems like entering in a medieval town still at its best. There is only a bad news for cyclists: the climb begins here, and it is a steep climb in cobblestone. But it is not so long, and soon the road becomes tarmac and leads to San Gimignano among the grapevines of Vernaccia, the typical white wine of the area. This town is visited by million of tourists every year, and surely deserves a little stop for some photos and maybe for an ice cream – the ice cream shops here were rewarded in special contests for their quality.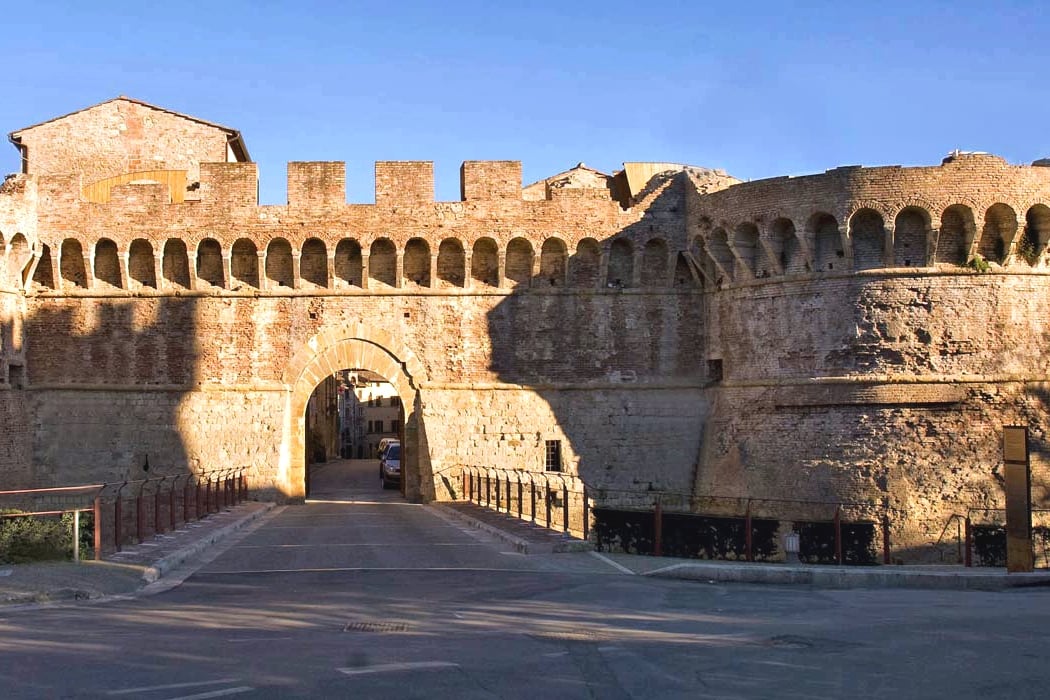 Colle Val d'elsa
The restart from San Gimignano is not so easy: a climb of 3 – 4 miles leads the riders to the top of the Natural Reserve of Castelvecchio. On the top of this road, keeping left you can reach the Cornocchio road, a rolling way with absolutely little car traffic. You need good legs for climbing up to here, but the landscape is the reward for your efforts. Among the green hills you seem to be in the middle of nothing. Just the shape of Volterra in the distance, which is where you have to go.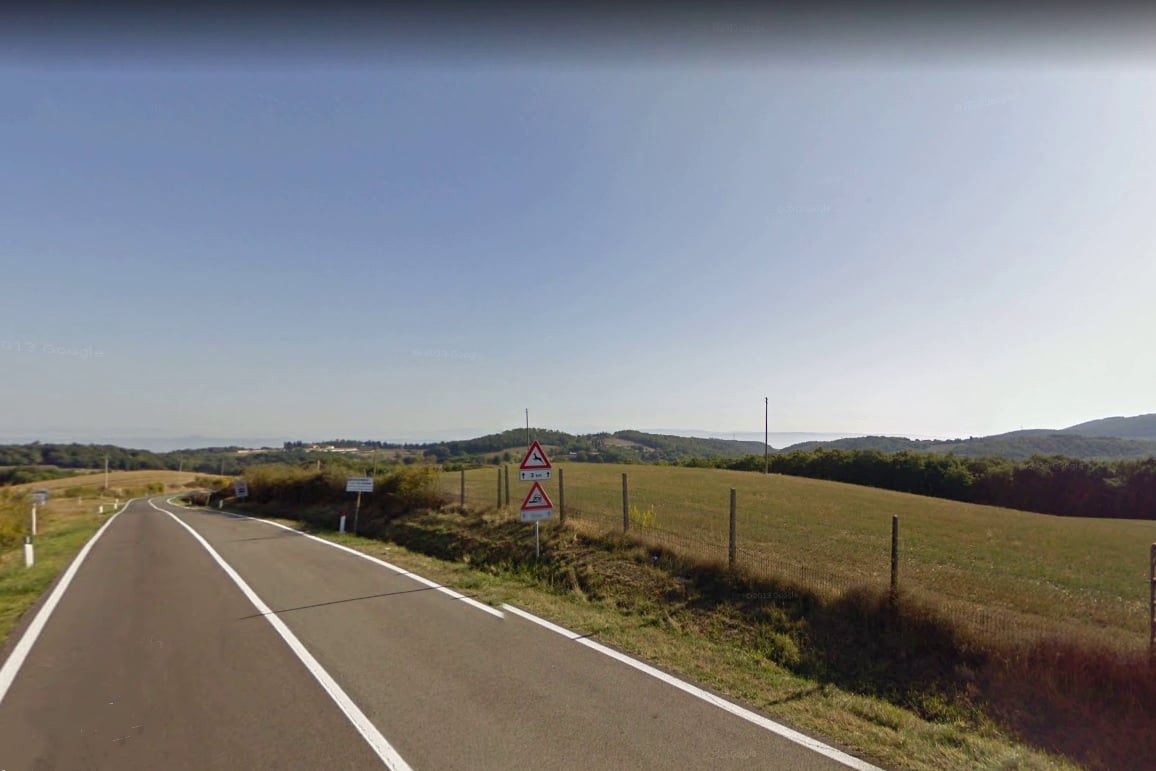 Strada del Cornocchio
The road to Volterra initially takes the riders down, but then constricts them to the little climb of Roncolla. The points of interest in this town are many, but my favourite is the Roman Anfiteatro. And if you are a TV series lover you can look where "the Medici" took place, in this magical town set 2800 years ago.