When one thinks of Cinque Terre, images of colorful villages, clear blue-green waters and coastal trails are usually the first things that come to mind. All true, but there's so much more to this area of Italy. Did you know, for example, that Cinque Terre has its own DOC wine? The history of winemaking in Cinque Terre goes back to Roman and Etruscan times and today, after a period of neglect, winemaking traditions are being revived.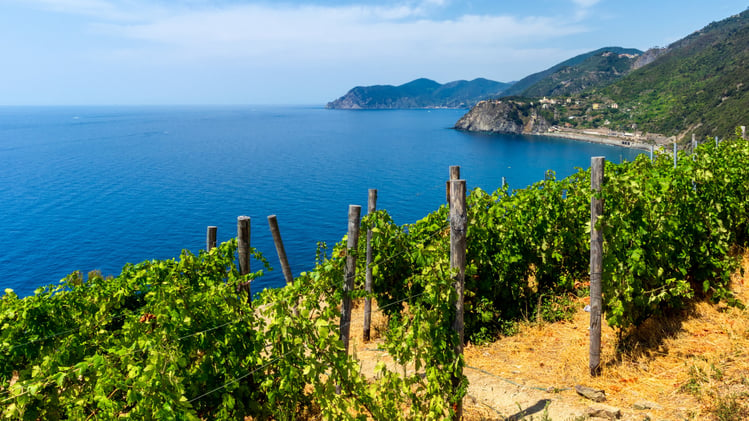 As long as the villages of the Cinque Terre have been around, winemaking has existed there. The steep hillsides do not make cultivating wine easy, and dry stone wall terraces are built and rebuilt to provide space for the grapes to grow.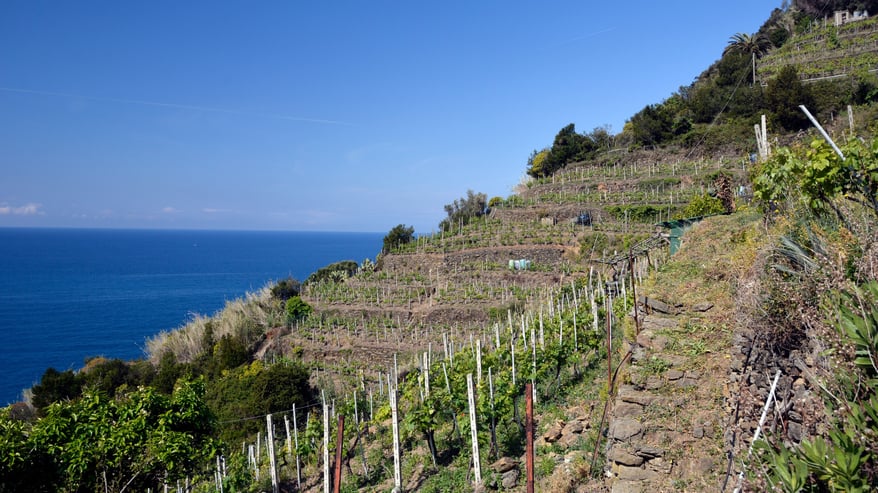 These scattered plots of land are high above the sea and the towns. Long ago vineyard workers would carry wicker baskets up and down steep trails to transport grapes by hand. Today, while most of the work is still done by hand, wine cooperatives have installed some miniature cog-wheel monorails that wind through the vineyards to facilitate the collection process. Because of the backbreaking labor and maintenance involved in cultivating and harvesting grapes here, Italians call it HEROIC WINEMAKING.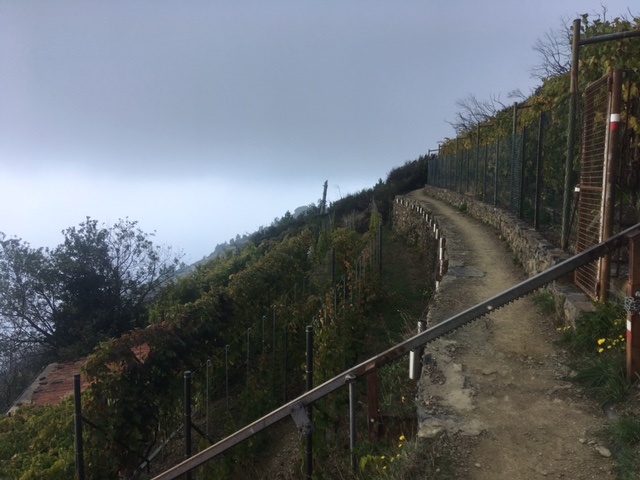 Cog Railway for Grape Transport
DOC (Denominazione di origine controllata) is a quality assurance label for Italian wines. To obtain a DOC, a wine has to be made a certain way, following strict regulations. The Cinque Terre DOC was established in 1973 and the production area is small: towns of Riomaggiore, Vernazza, Monterosso al Mare, and a few other small communities in La Spezia.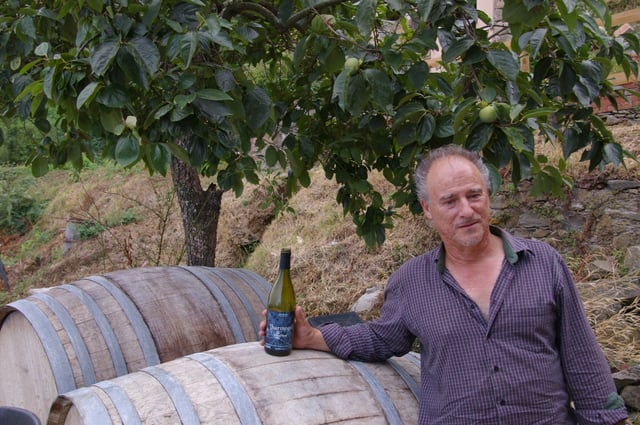 Walter De Battè of Primaterra Winery
Cinque Terre DOC wine must contain at least 40% of the Bosco grape, and can contain up to 40% of the Albarolo and/or Vermentino grape. Up to 20% of other approved white-berry grapes can be added. Bosco and Albarolo are both local grapes that grow predominately in the region of Liguria.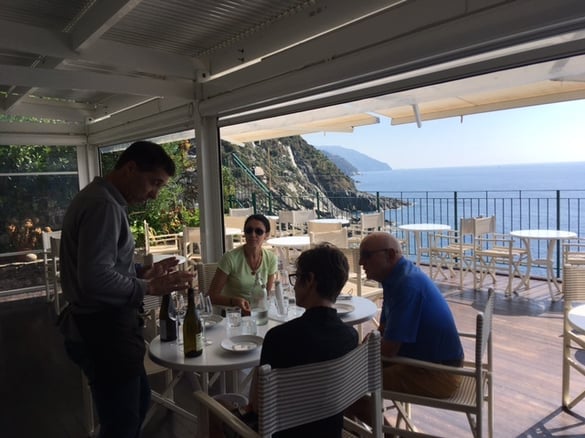 Private Wine Tasting with a View
Cinque Terre DOC is a straw-colored, dry white wine. It's fresh and acidic, and has a pronounced minerality. You can taste the sea in the glass, and this wine pairs well with local delicacies such as marinated anchovies, pesto and focaccia.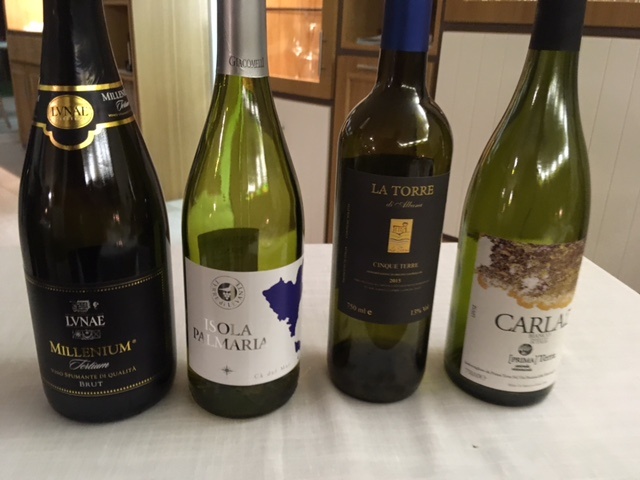 Italian Riviera finding new ways to manage tourism impact on historic hiking trails
A prized specialty from Cinque Terre is Sciacchetrà (pronounced shahk-eh-TRA). This honey-colored dessert wine is made with the same blend as Cinque Terre DOC. It's made with some of the best grapes that are dried on mats for months. Made in small batches, the best bottles have flavors of honey, dried apricot, pastry cream, candied tangerine, hazelnut and dried sage. Unlike Cinque Terre whites which are meant to be drunk young, Sciacchetrà gets better with age and can be stored for decades.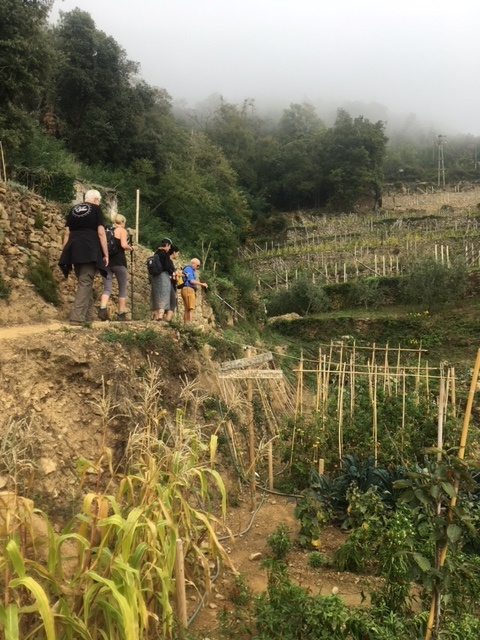 On our Magnifica Tour of Cinque Terre not only do we visit the coastal trails and villages, we take you up above, hiking through vineyards and farmlands to get a sense of the agricultural traditions of the area. CONTACT US for more information or to set up your own walking tour in this special place.