Lake Como has been a popular vacation spot since Roman Times. With its gorgeous mountain scenery, legendary and historic villas, pleasant weather and reputation for attracting rich and famous visitors, it remains one of the most popular destinations in Italy.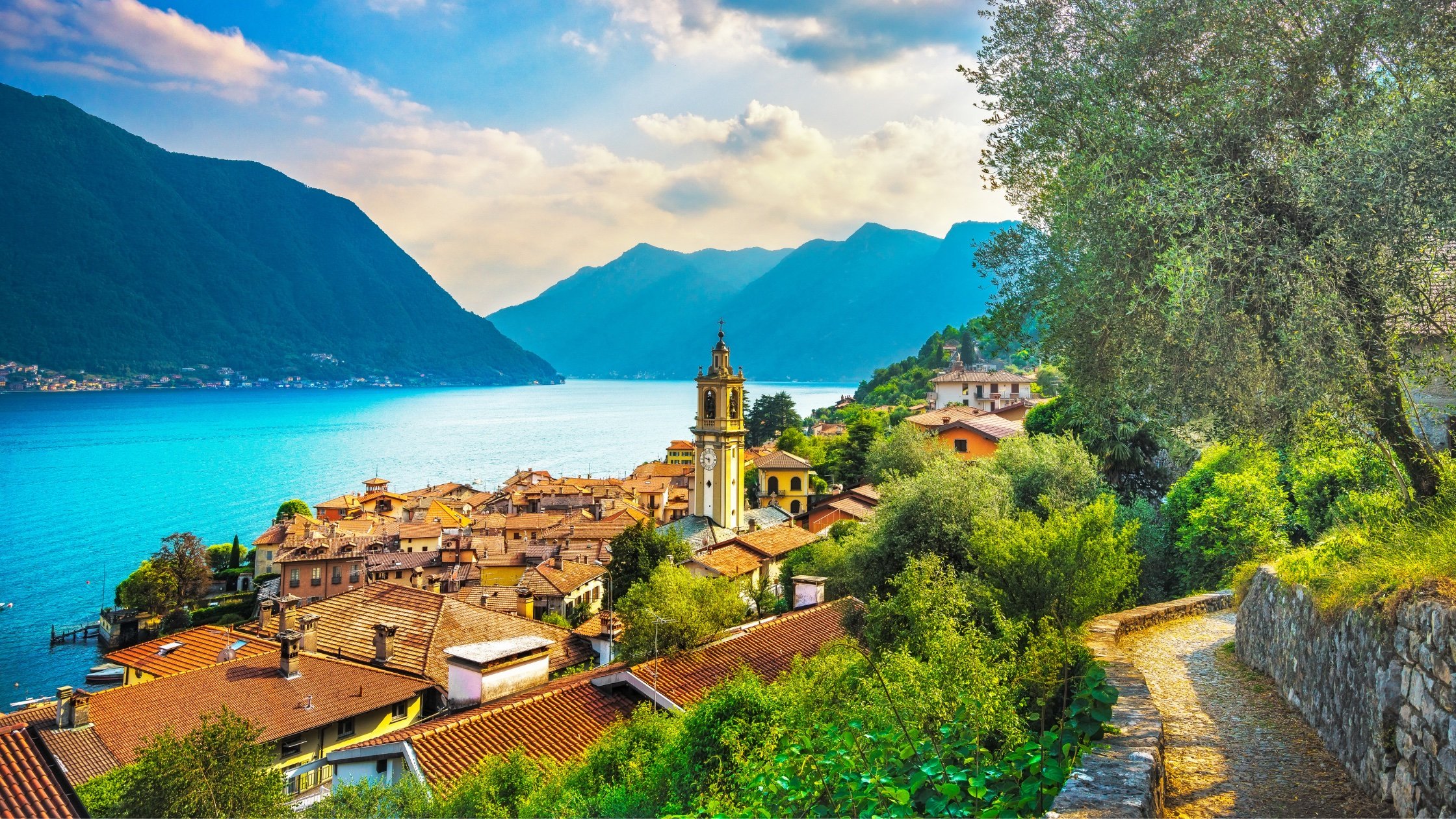 One of the best ways to get around Lake Como is on the water in boats or ferries, but I also encourage you to spend some time on foot. The steep slopes surrounding the lake were once crisscrossed by old mule tracks and foot paths that connected lakeside towns and hamlets. Some of these old paths have been restored and today offer a unique and intimate way to experience the lake. On a recent trip to Lake Como I walked one of these paths.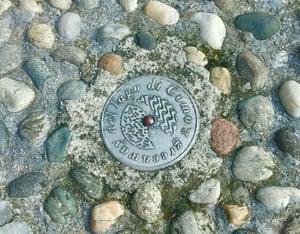 The Lake Como Greenway is a six-mile route from Colonno to Griante on the western side of the lake. This leisurely and pleasant hike has it all: ancient villages, stunning villas and gardens, views of the mountains and water, and much more.
To get to the start in Colonno, I took the C10 bus from Como that picks up at the station near the waterfront. The trail is well-marked and I followed blue signs that pointed me in the right direction, as well as circular trail markers built into the path.
The trail is undulating and it doesn't get very steep. Those who have experience hiking Cinque Terre or on the Island of Capri will find this route much easier!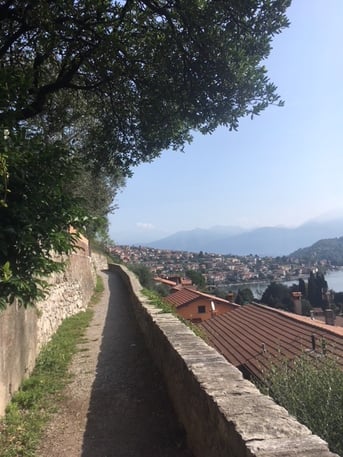 Much of the path is away from traffic, but it does cross the main road in some spots. It also meets up with public parks and local lakeside promenades.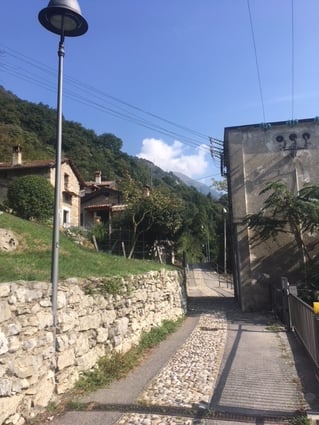 Some of my favorite sections of the trail were in towns several hundred meters above the shoreline. Away from crowds I walked among local people going about their day, doing business in the small town centers or playing with their children in parks.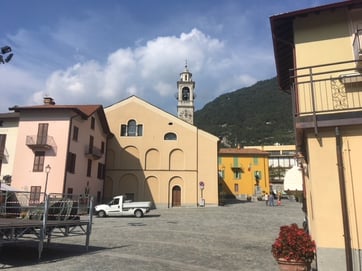 The trail follows the Via Regina, an old Roman road.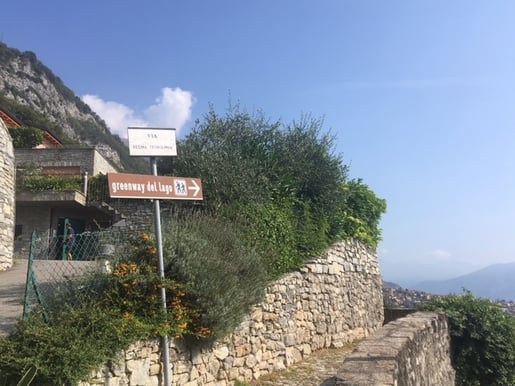 The entire route takes about 3.5 hours from start to finish. This depends on how many detours you take to visit town centers, the lakeshore or villas. You'll most likely be tempted to stop for an aperitivo or coffee at a lakeside cafe!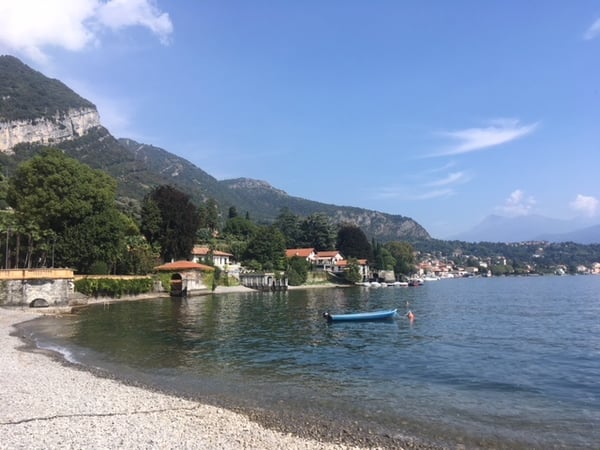 And if you don't want to do the whole route, that's not a problem. You can get back on the bus at any of the bus stops in the towns you'll visit, or catch one of the ferries from the docks in the towns.
For a preview of the trail, you can view this video from the Greenway's website:
The Greenway is just one of the many things to experience on Lake Como. If you're thinking of planning a trip here with your friends and family, read more about our Casa Tourissimo villa experience for private groups. We work with a fabulous property on the lake.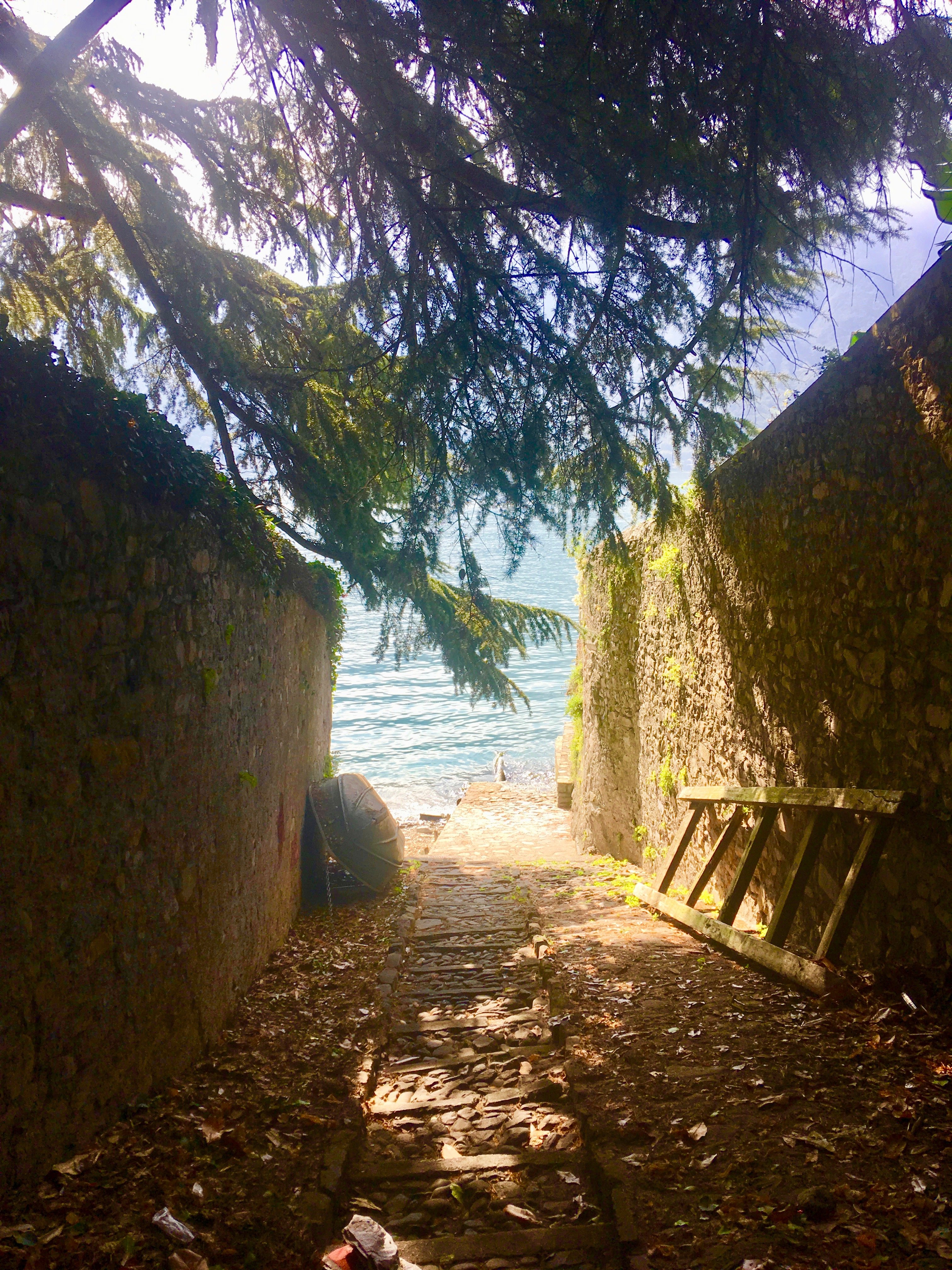 Want to learn more about Casa Tourissimo? Click here: