I just I finished a very challenging race: the Cape Epic MTB stage race in South Africa. It's a fairly good accomplishment for an amateur rider but in this article I have to tell you about a truly talented, world-class athlete that at the same time I was riding South Africa's trails she was heading to Mexico to train for one of the most prestigious achievements in cycling: the hour record.
Vittoria Bussi is an Italian friend who lives in Turin (she is originally from Rome). She is not one of my average riding buddies. She is as gifted as she is driven, but her story is something out of a cycling fairytale.
VITTORIA'S HOUR
Call her the maverick, the outsider, or the dreamer. The cycling hour record is an event where talent and hard work (and a pinch of luck) can put you on top of the world. That is not easy. At all.
It's a legendary record that many cycling legends of the present and past have aimed to break. In the abstract, you ride as far - therefore as fast - as possible for one hour in a velodrome. It's the rider against the clock, trying to cheat the wind resistance with nearly impossible aero positions.
To come within touching distance of the UCI Hour Record is some achievement. To do so in a self-funded attempt, made within just four years of discovering the sport, and shortly after completing PhD studies, is still more impressive. I will cover her adventure over three blog articles because it is such a great multi-faceted story.
Vittoria Bussi got very close last October but she is going back for a second attempt.
During her October 2017 attempt in Aguascalientes in Mexico she set out to break the record that is now in the hands of Evelyn Stevens (USA) at 47.980 km. The velodrome nearly empty, hardly anyone knew about Vittoria's attempt. For well over two-thirds of the hour she was on pace do make it. At the hour she was 404 meters short. Yet, she brought home the Italian record with 47.576 km. What went wrong? As you can imagine, you have to have the perfect ride to be the fastest in the world. Vittoria said: " I did my best, no regrets. I believe I could do it, but an acute diaphragm pain forced me to slow down. I started losing terrain at min 48 at the pace of 1 second each lap. With hindsight, the aero position was a bit too extreme and I did not pay enough attention to that physical problem in the previous days. It was a great feeling battling with Evelyn Stevens, whom I looked up to during my road race days. I thought "wow" she is great!"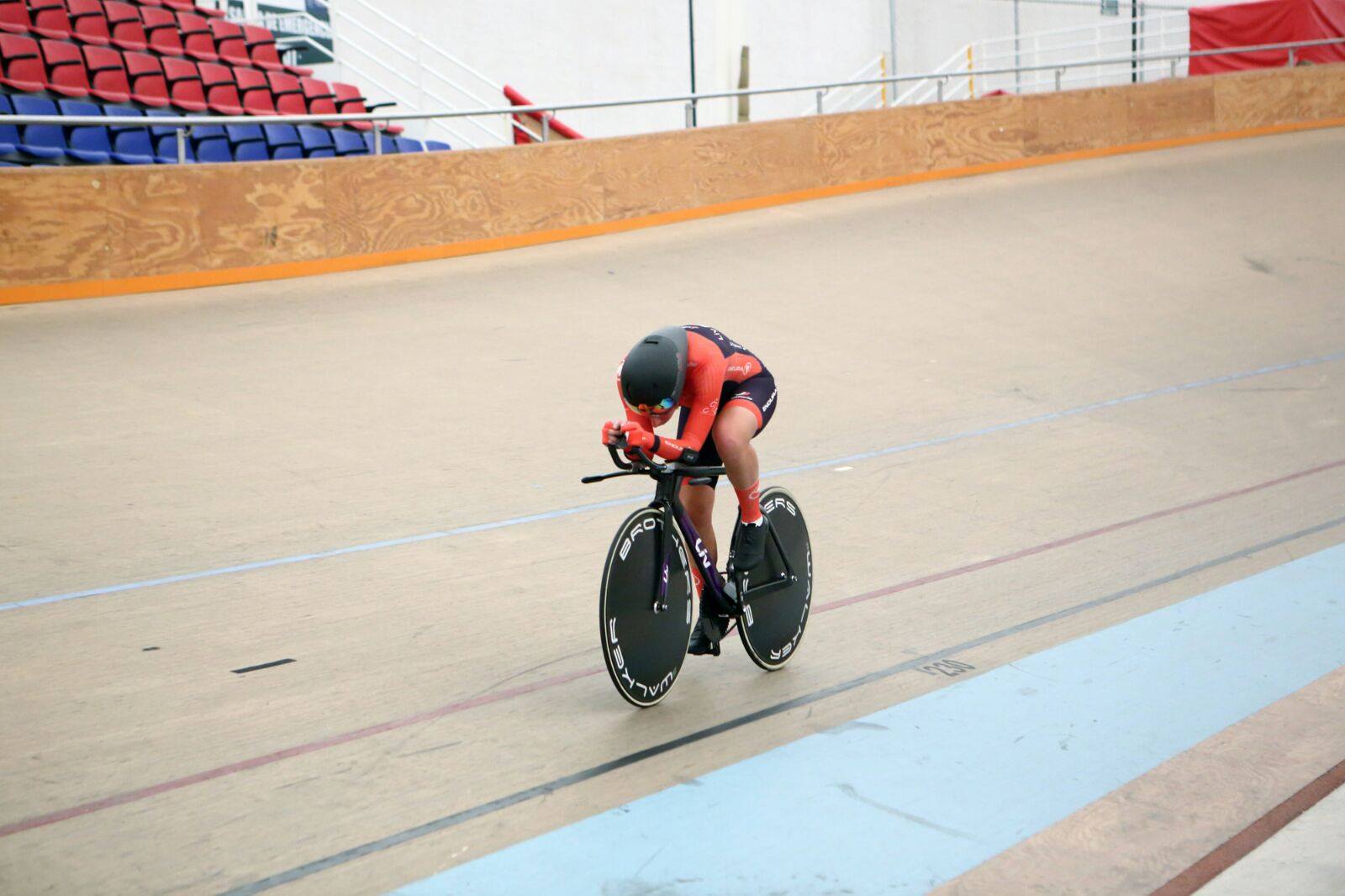 Her astonishing debut that saw her fall just short of the mark set by Evelyn Stevens some 20 months earlier serves merely as an outline to a complex and inspirational tale that we will follow all the way. I will write more about her on the journey that leads to the new attempt.
Next Summer, she will have the confidence of having completed 47.576 km in not perfect conditions. She is now training at altitude in Mexico. Aguascalientes is unfortunately closed for renovation and Vittoria and her riding partner Gualtiero commute between two other velodromes in addition to some road riding. I am in touch with her and she seems to be doing well. Method and great attitude are not qualities that she lacks. This important training camp should lay the foundation for the record attempt.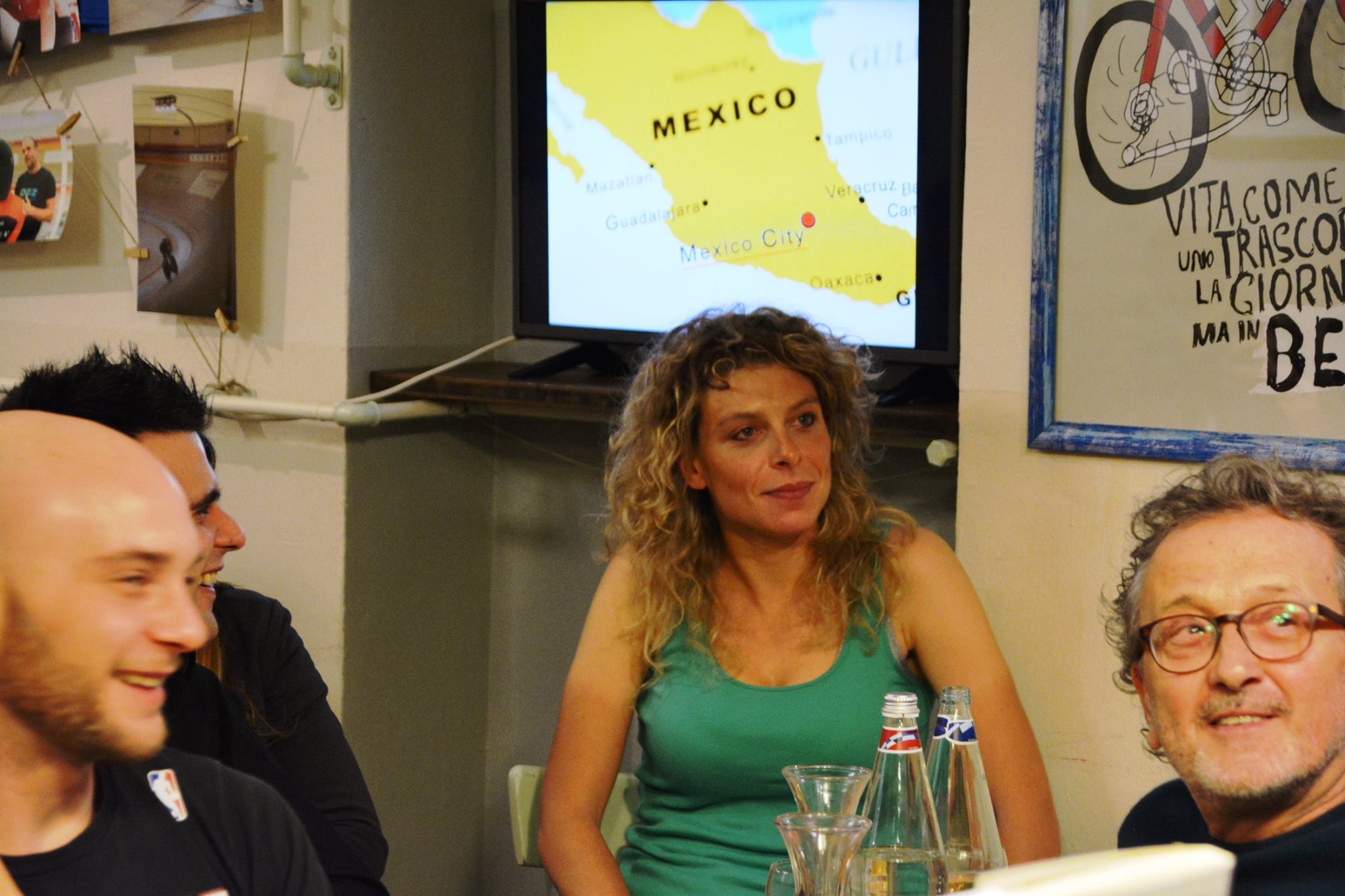 About her next attempt she said:
"We don't have an exact date yet because it's still a long journey and there's also plenty of bureaucracy to handle. In any case, it should be in the month of August or September at the latest."
Vittoria about her goal:
"I won't deny that my target is 48.159 kms that is Jeannie Longo's result that is not an official record for technical reasons. That is less than 200 mts more than Steven's world record."
What about Vittoria's playlist?
On that day, during that hour, in the velodrome of Aguascalientes, Vittoria will only need her playlist and the person with the lap times board. Everything else will be a dangerous distraction.
"As other record man and woman did before, I studied and prepared my playlist. It's very important that I can can isolate myself from everyone else. If you don't, you cannot survive that test. It is one of the cruelest tests an athlete can endure. Up to 40 min it seems easy and approachable by most elite riders. Then, you must step up physically and also mentally. Not only you need not to feel the pain, you must not think about it. All who attempted it will say that is the most extreme effort they have ever done, no matter your achievements.
In my next article I will write about Bussi's background and where the idea of the record began. I hope you will follow her adventure. Below is where you can follow her on the web: