Private Chef Bike Tour
Do you like our Chef Bike Tour programs but want your own private group and your very own chef?
We like doing things that no other company does, or can do. We thought: why not a private tour with a personal chef/rider? Now, it's possible and here is where you can find out how to simply and transparently come up with your group cost for this high-end option.
The tour will be the same all-inclusive program, but we can be more flexible each day since you are the only guests.
For example you can decide to skip an activity and ride longer, or you can take a day off the bike and really immerse yourself in the cooking part.
Or maybe you want to learn how to make that special dish, that one that your grandma used to make! We'll organize a specific cooking event just to take you back to your childhood.
In other words, there is room to fit the trip to your wishes.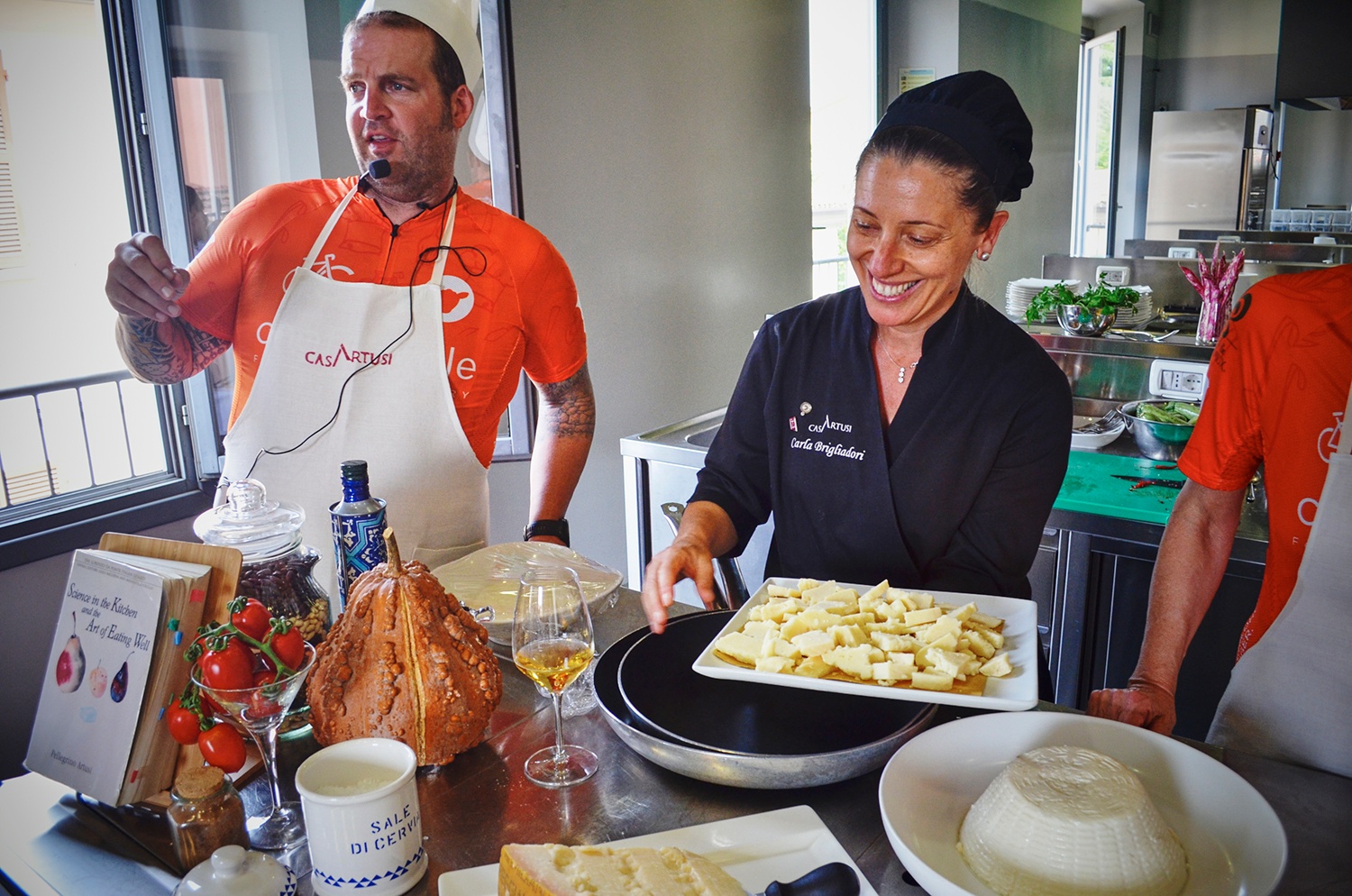 The cost of a Private Chef Bike Tour is simply calculated using the multiplier factors below. If you have any doubts and questions, please contact us.
Due to the nature of these tours - and to the fact that our chefs are busy (always!) - we only work with groups that plan a minimum of 8 months ahead of the desired departure date.
Multiply the price that you find in each tour page under Other Info and Cost by the percentage (multiplier) indicated below. That is your new price for a Private Chef Bike Tour.
| | |
| --- | --- |
| Travelers | Multiplier |
| 12 or More | 105% |
| 10-11 | 118% |
| 8-9 | 130% |
| 6-7 | 150% |
Please contact us for pricing if your group is above 12 or below 6 participants.