A trip to the apex of Italian "home food" in Emilia Romagna. From seaside resorts to the splendid Apennines, we ride to taste, and we taste to understand. This tour was the inaugural Chef Bike Tour itinerary in 2017 and was a big hit with our guests.
At Tourissimo we believe that you cannot explore and understand the gastronomy of a region without considering the region's history, culture, landscape, and climate. But for the Emilia Romagna Chef Bike Tour we want to go further.
We aim to showcase how food is linked to the well being of an area in terms of health, and socio-economically.
---
For 2018, we have the pleasure to co-host this gastronomic bike tour with journalist and writer Larry Olmsted. If you read about food and travel, you've probably come across his insightful articles for USA Today, Forbes.com, Financial Times, Town & Country, Bon Appetit, Wall Street Journal, Outside, Men's Health, Inc Magazine, Worth, the New York Daily News, Boston Globe, Denver Post, Playboy, Popular Science, Robb Report, Investor's Business Daily, USAToday, Whisky Advocate, SeriousEats.com, Grub Street, the James Beard House Magazine, and many others.
Larry Olmsted published a best seller that was largely inspired by the food and attitude around food of Emilia Romagna.
The book - Real Food Fake Food - went on to become a New York Times, Wall Street Journal, and Washington Post Bestseller. It is also a best seller in Canada, and it was among the most downloaded books on Amazon for several months. Real Food Fake Food Why You Don't Know What You're Eating & What You Can Do About It is a real eye-opener. Now you can ride with Larry Olmsted in Italy! Book your tour!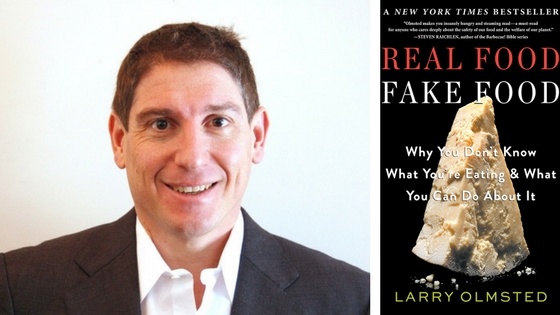 Larry Olmsted will team up with talented Chef Lanny Lancarte. Lanny is a very exciting new addition to our chef collaborations! He is a Fort Worth (TX) native and that is where he opened Righteous Foods. His career has been all about elevating casual food while respecting the ingredients. Lanny graduated from The Culinary Institute of America (New York), and took advantage of a number of culinary study tours to Mexico. He refined his culinary skills while working at renowned Frontera Grill - Topolobampo restaurants in Chicago under Rick Bayless. Eventually, Lanny opened his first dining room deep within the patio gardens at his family's landmark Mexican restaurant, Joe T. Garcia's. Lanny's great-grandfather Joe T. Garcia not only founded this remarkable institution - it was one of the first casual restaurants honored by the James Beard Foundation- but also ingrained in his decedents a vision for perfection and pleasing the palates of guests, a legacy that Chef Lancarte upholds today. For the past several years Lanny has taken a healthy and active lifestyle as serious as his cooking. Chef Lancarte looks forward to riding with you and sharing his passion for deeply authentic cooking, and cycling. Join him in Italy!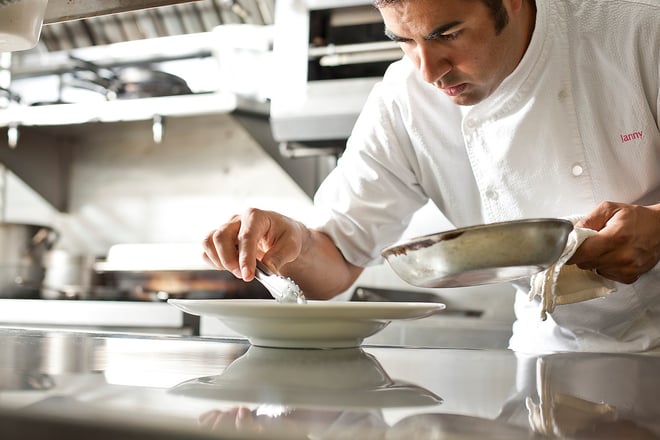 ---
Located between the fertile Po River Valley and the Apennines, Emilia-Romagna is renowned for its soul-satisfying food. To Italians it is known as the "home-cooking capital of Italy." To others, it is known as the birthplace many of the foods that lie at the heart of Italian cooking- lasagna, tortellini, prosciutto di Parma, balsamic vinegar, and "The King of Cheeses," Parmigiano-Reggiano, to name a few. The Romagna DOC wines are the perfect pairing to the regional dishes.
In this part of Italy, people care about farming, and therefore about what is on their plates. They don't mess around with recipes, but it's not reversed snobbism. Some products of the land cooked in a traditional way meant survival through incredibly hard times, including two World Wars. More sophisticated dishes, with animal proteins, meant celebration.
The locals are revered for having a great balance of respect for tradition, cheerful attitude, and bursting entrepreneurship. In Emilia Romagna tradition merges with innovation and the past (in many practical ways) becomes the foundation for the future. And in all of this, food is an important part. Some would say the cornerstone.
The gran finale is in Rimini the weekend of a phenomenal gastronomic event: Al Meni. Twelve of the best chefs from the region meet (and cook with) 12 young international chefs for the street food event with, unarguably, the most 'Michelin star hands' in the kitchen. A circus tent is the main venue to pay homage to Rimini-born Federico Fellini, the genial director of Amarcord and 8 1/2. The riding is a superb mix of landscapes and views. From the flat plane of the Po river delta and the Comacchio Valley (WWF protected area) we ride to the hills and from the Apennines to the Adriatic. The rides are fully supported and participants can ride just part of the stage. Companions that are non-riders are also welcome.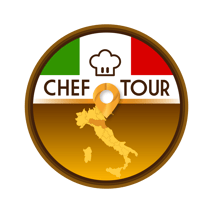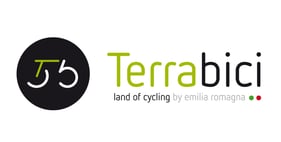 Request a Tour Summary
[fa icon="plus"]
Highlights
Ferrara city of Renaissance
Destra Po and Po River delta
"Food and Wine Trail" hills of Forli and Cesena
Pellegrino Artusi Restaurant-Museum
Gold sandy beaches of Rimini
Thermal waters of Fratta Terme and Bagno di Romagna
The Apennine Mountains
Variety of landscapes and riding terrain
Superb meals and the "best home food" of Italy
[fa icon="plus"]
Tourissimo Experience
Immerse yourself in the authentic farming and fishing culture of Emilia Romagna
Al Meni festival (Michelin-star street food)
Wine tasting at Romagna DOC producer
Two UNESCO sites: Ferrara & Po Delta, and Ravenna
Private cooking workshop at Pellegrino Artusi, the father of gastronomy
The traditional salt pans of Cervia (Slow Food)
Learn about cheese aging in underground pits (D.O.P.)
Try many local specialties including piadina, the eel of Comacchio, cappellacci di zucca and tagliatelle con ragu' alla Bolognese
Comacchio lagoon (WWF reserve)
Learn why Dante's tomb is in Ravenna
[fa icon="plus"]
Day by Day
Day 1
Where: Ferrara
Terrain: Flat
Ride:7.5 mi or 12 km
Meals: L, D
Our tour starts in Ferrara. After an airport transfer, we arrive at our hotel located in the majestic Piazza Castello. Ferrara is one of the centers of Italian Renaissance history and an outpost of papal power in the north of the country.
Bicycles are the favorite mode of transport and many streets are closed to car traffic. In the Ferrara area, the bicycle has always been linked to work, commuting, socializing, and leisure. What better way to start a bike tour! Ferrara, with its uniquely well-preserved walls, is home to the stupendous monuments from the 13th-15th centuries: the Castello Estense, the Archiepiscopal Palace, Lion's tower, Rossetti's Renaissance Palace of Diamonds. Our warmup ride today will take us on and around the old city walls.We'll then have a pre-dinner walking tour of town (Castello Estense, Cathedral, medieval Via delle Volte).
As for food, in Ferrara there is a happy marriage of aristocratic and popular cuisine, starting from the salama da sugo, a Reinaissance dish served over pasticcio di maccheroni. Ferrara has its own uniquely shaped bread. It is a specialty of the area and an excellent fragrant companion for the cured meats of Ferrara.
Dish of the stage: Cappellacci di Zucca IGP. This pumpkin filled pasta is the staple dish of Ferrara.
Hotel: Hotel Ferrara
Day 2
Where: Ravenna
Terrain: Flat
Ride: 65 mi or 100 km; short 45 mi or 72 km
Meals: B, L, D
We bike east, from the heart of Emilia-Romagna towards the Adriatic Sea, crossing the Pianura Padana, and edging the lagoon of Valli di Comacchio.
Away from the large Po River one realizes the quantity of man-made canals built to keep every area of the plain irrigated. You will notice the variety of crops (chefs take note) and ordered fields that occupy a vast reclaimed area. The 6 mile stretch on the Argine Agosta "floats" between the lagoon and the canal with open views of the WWF natural reserve, home of avocet and white heron. It's the most important lagoon area of Italy.
In the afternoon we enjoy crossing the Reno River over a small ferry; and finally we enter the town of Ravenna, the Byzantine jewel that was once the capital of the Roman Empire. It is the longest ride of the week but the terrain is flat. We cross several small towns, including Portomaggiore, Longastrino, and Sant' Alberto. We will learn about the local flora and fauna and the economy of the wetland lagoon.
As for river and lagoon fare, the eels of Comacchio are celebrated by gourmands and should be washed down with the red "wine of the sands," Bosco Eliceo DOC.
Upon arriving, you will have some free time to explore Ravenna on your own. Dinner is at Antica Trattoria al Gallo.
Dish of the stage: Eel from the Comacchio lagoon (Slow Food Presidium)
Hotel: Hotel Centrale Byron
Day 3
Where: Fratta Terme
Terrain: Rolling
Ride:40 mi or 65 km
Meals: B, L, D
We'll have a late start today to give you plenty of time to visit Ravenna's architectural and cultural treasures. The riding today is gorgeous, spinning through a pine forest and past fruit orchards and fields of sunflowers along tiny farm roads. We'll also cross a canal (Canale del Pino) with small, traditional fishing shacks lining the way. We will ride south to the saline of Cervia, artificial ponds where salt has been produced and traded for 2000 years. Salt was a highly valued trade item, considered "white gold" and a form of currency. We'll have a guided tour of the saline and then ride to our hotel in Fratta Terme with plenty of time to enjoy the thermal waters. Dinner will be at the hotel.
Dish of the stage: Piadina Romagnola. This flatbread is filled with simple but high-quality ingredients (such as cold cuts) and makes a whole meal.
Hotel: Grand Hotel Terme della Fratta
Day 4
Where: Fratta Terme
Terrain: Rolling
Ride: 35 mi or 56 km
Meals: B, L, D
Today's loop ride will take us along the Strada dei Vini e dei Sapori (Wine and Flavor Road), where we will pass vineyards and olive groves. In the afternoon we reach Bertinoro, a charming Medieval hilltop village that affords a stunning view of the surroundings. It is in fact named "The Balcony of Romagna" (234 mt above sea level). After Bertinoro we return to Fratta Terme to change and get ready for a pasta class and dinner at Casa Artusi in Forlimpopoli. Casa Artusi is a museum, cooking school and restaurant named after Pellegrino Artusi (Forlimpopoli 1820 - Florence 1911) who is still considered the father of Italian gastronomy. Artusi's book, Science in the Kitchen and the Art of Eating Well, was an unthinkable success.
During the following 20 years, the author himself worked on 15 editions and the "Artusi" (by then simply called by the author's name) became one of Italy's best-read books.
Dish of the stage: Tagliatelle con ragu' alla Bolognese. It is the champion of the regional cooking and one of the most imitated pasta dishes worldwide. You will learn about this dish right where it's from and you'll have the chance to make the pasta by hand.
Hotel: Grand Hotel Terme della Fratta
Day 5
Where: Bagno di Romagna
Terrain: Hilly
Ride:36 mi or 57 km
Meals: B, L, D
Today we ride along the Apennines to Bagno di Romagna.
On our ride, we will see hills covered with vineyards and we have planned to visit one of the small, local wine producers. We will get an in-depth explanation of the local wine culture, of the terroir, of the local grape varieties, and of the climate. And, of course, we will get to taste!
Each region of Italy boasts an incredible winemaking tradition. Here in the Province of Forli and Cesena, local winemakers' pride and joy is the Romagna Sangiovese DOC.
After a couple of steady passes, we arrive in Bagno di Romagna. Take full advantage of the thermal water, as Bagno di Romagna is also a spa town. Or check out the charming village, which - for the first time - hosted a Giro d'Italia stage in 2017. Whatever you decide to do, be ready for another culinary event as dinner will be prepared under the supervision of chef Paolo Teverini.
Dish of the stage: Wild game and mushroom
Hotel: Tosco Romagnolo
Day 6
Where: Rimini
Terrain: Hilly
Ride: 54 mi or 86.6 km
Meals: B, L, D
Today we head west while losing elevation. The Adriatic and its gold sandy beaches are calling! The ride mainly follows the Savio River Valley in the morning. We then climb a ridge to gather in Sogliano al Rubicone for a nice food stop. The view is breathtaking. The village was a Malatesta family hamlet and it's been known for centuries for the Formaggio di Fossa di Sogliano D.O.P. (cheese aged in pits inside caves).
In twenty-five more miles riding down the hills of Rimini and along the Maresca river on a bike path, we reach our hotel, the spectacular Grand Hotel Rimini.
The rest of the day is all about the Adriatic and its beach resort town of Rimini. In the Summer months, the coast is busy with tourists from all over Europe. But the big event this weekend is Al meni, the not to be missed cooking fair with the Michelin star chefs from Emilia Romagna.
Hotel: Grand Hotel Rimini
Dish of the stage: Street Food prepared by some of Italy's best chefs.
Day 7
Where: Rimini
Terrain: Rolling
Ride: 25 mi or 40 km
Meals: B
Unless you are extending your stay, a transfer to the Bologna airport will be arranged after breakfast.
If you are extending your stay, you can enjoy the private beach, outdoor swimming pool, and the many amenities of the beautiful hotel. You can also opt for an early morning ride.
Contact us for optional extensions to this tour.
[fa icon="plus"]
Other Info and Cost
How to Get There
Airport/s - Bologna (BLQ)
Other transportation - Private group transfer by Tourissimo from the airport to the first Hotel. Upon request, guests can be picked up elsewhere (additional cost).
How to Depart
Airport/s - Bologna (BLQ)
Other transportation - Private group transfer by Tourissimo from last hotel to the airport.
USD 3,995 per person in double room. Private room +USD 300
• All accommodation and breakfasts
• All dinners and all lunches
• Wine and beer at dinner and at some lunches
• Bike rental with Garmin GPS
• Two or more professional tour guides
• Van assistance and luggage transfer for all stages
• Walking tour of Ferrara
• Entrance to thermal spa
• Private cooking workshop
• Transfer from and to the airport
• All activities per day by day description

Climate Data
June temperatures average 17C (63F) low / 26C (79F) max - precipitation probability 13%