Choosing the right Magnifica Tour
We Care About the Right Fit
Active travel involves cultural immersion, unusual levels of physical exertion, or activities you may not have participated in previously. That's all good and the adventurous you cannot wait.
First and foremost, where do you dream of traveling? What are your interests and passions? We work hard to come up with great itineraries, but we also realize that they are only as good as they are right for you.
That said, our programs are a mix of tasty ingredients that usually meet the expectations of cultural active travelers. Our Magnifica programs come in three fitness ability level. Learn more about tour levels.
If you have questions about the level of a tour, about the region the itinerary covers, or about the activities described, please call Tourissimo at +1 (857) 997-0051. Customer service and tour managers are always willing to help.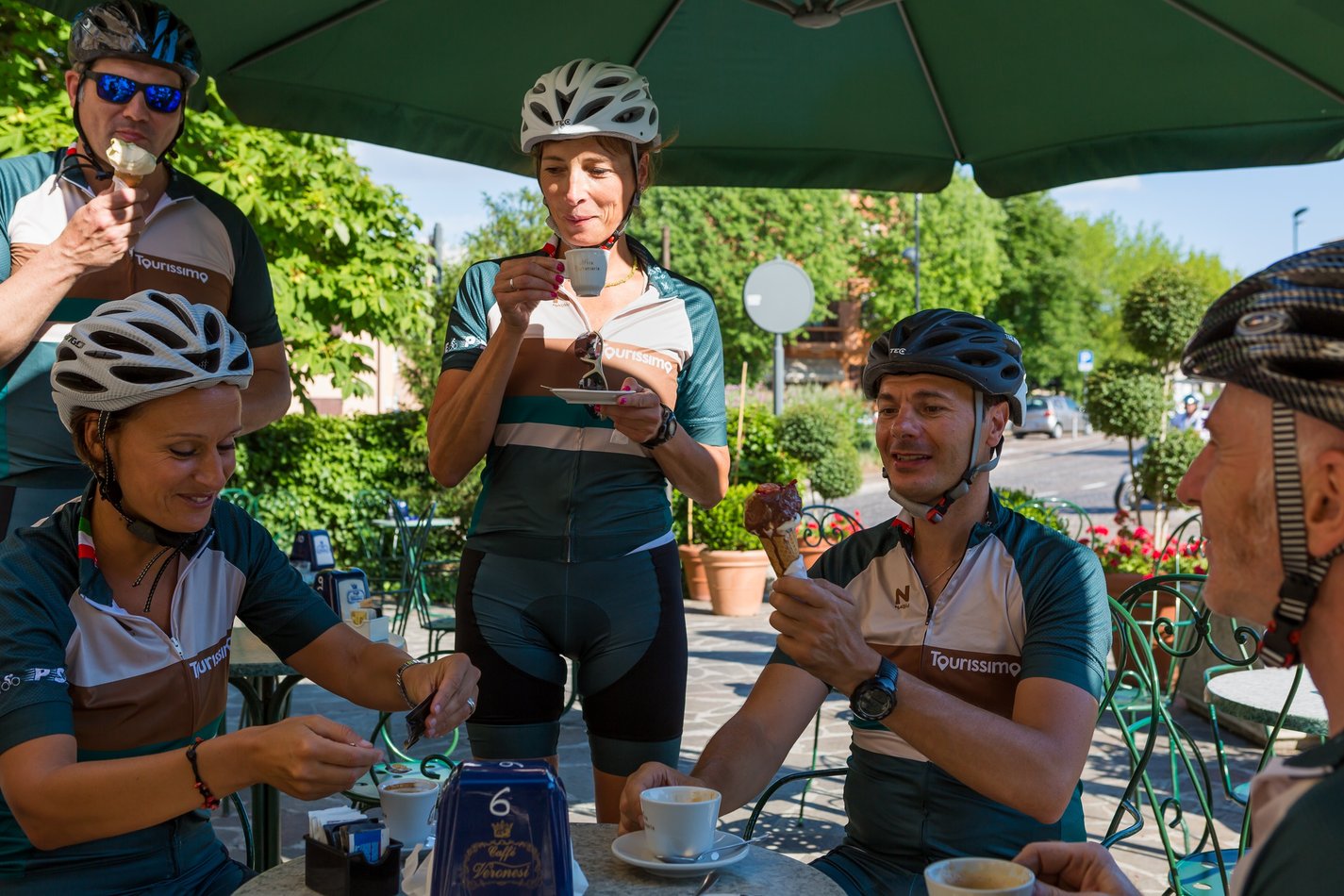 What to expect
Traveling on foot or by bike along well-planned itineraries you should expect to see and experience so much more. Tourissimo Experience moments are part of your daily discovery.
We usually start at 9 am and make two stops in the morning before arriving at our lunch spot. Lunch can be a picnic, a visit to a winery, or a stop at a cheese producer where a local family opens its door for a memorable meal.
We usually arrive at the hotel to allow a couple of hours to spare and relax before meeting for an afternoon activity such as a walking tour of town by a local guide. The day is full of sightseeing opportunities as well as picture taking opportunities.
The van is always around to carry your shopping items such as wine, olive oil, local art crafts.
We gather for dinner, which is usually at 8pm, and we discuss how the day went before hearing from the tour leaders about the plans and schedule for the following day.
At Tourissimo, we are very serious about food and wine. You will find out on your Magnifica tour. Menus are planned with much care, but on certain nights you will order

à

la carte.
You will travel in small like-minded groups that often become the source of great friendships, and the inspiration for more travel opportunities.