Private Magnifica
Do you like our Magnifica Tour programs but want your own private group and perhaps your own dates?
It is possible and here is where you can find out how to simply and transparently come up with your group cost.
The tour will be the same all-inclusive program, but we can be more flexible each day since you are the only guests.
For example you can decide to skip an activity and ride or hike longer, or you can take a day off the bike and head to that castle clos by for a visit and a royal picnic.
Or maybe you want to learn how to make that special dish that is on the menu, that one that your grandma used to make! We'll organize a cooking demonstration on the spot.
In other words, there is room to fit the trip to your needs. If what you have in mind is a more tailored solution, we are all ears! We love designing bespoke tours around your ideas. Go to the private tour page to start the process.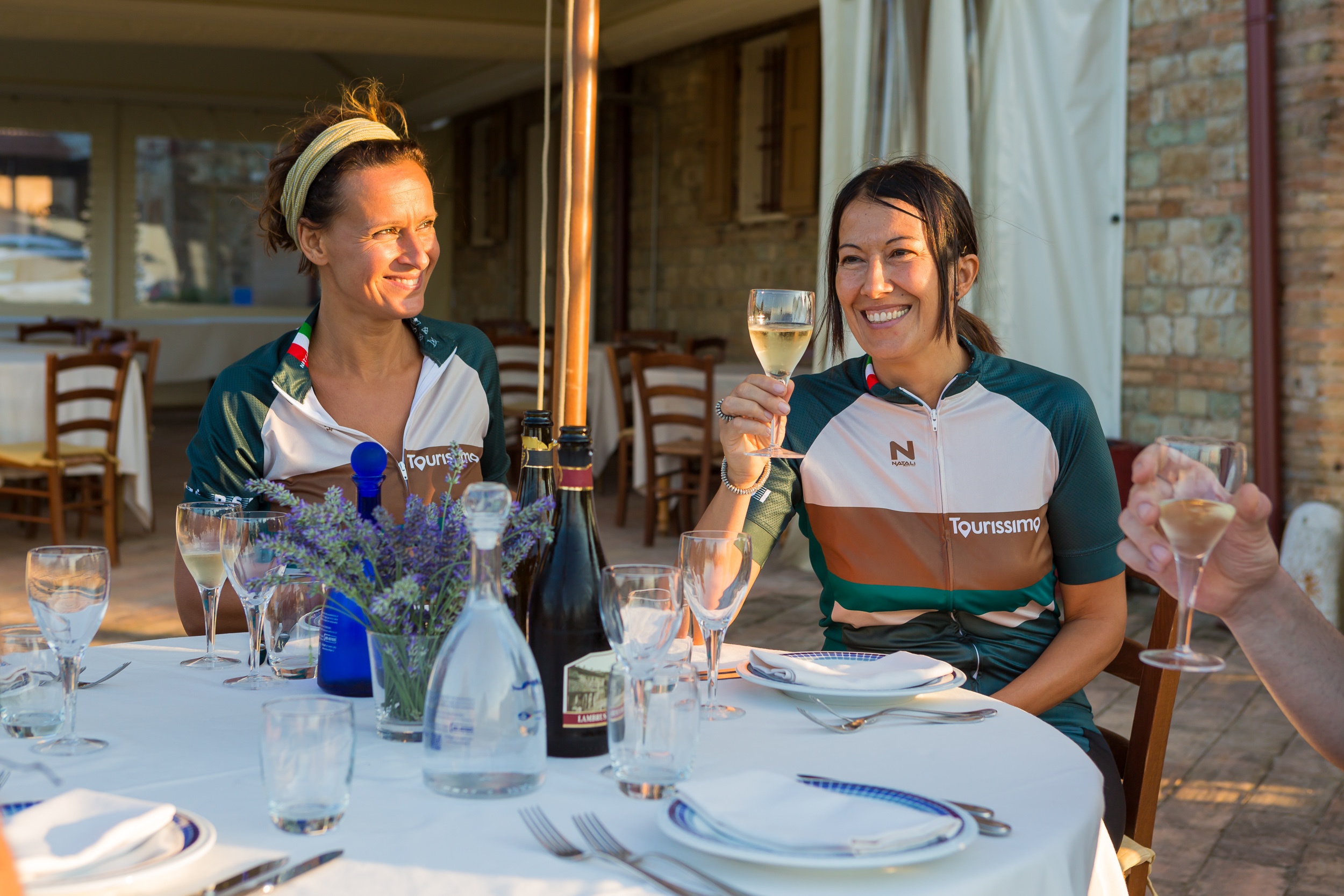 If you want a program more aligned to your budget, go to the Pricing page. We will redesign the tour around your desired budget. It won't be Magnifica, but it will still be wonderful!
The cost of a Private Magnifica is simply calculated using the multiplier factors below. If you have any doubts and questions, please contact us.
Multiply the price that you find in each tour page under Other Info and Cost by the percentage (multiplier) indicated below. That is your new price for a Private Magnifica tour.
| | |
| --- | --- |
| Travelers | Multiplier |
| 12 or more | 100% (original cost) |
| 10-11 | 105% |
| 8-9 | 118% |
| 6-7 | 130% |
Please contact us for pricing if your group is above 12 or below 6 participants.