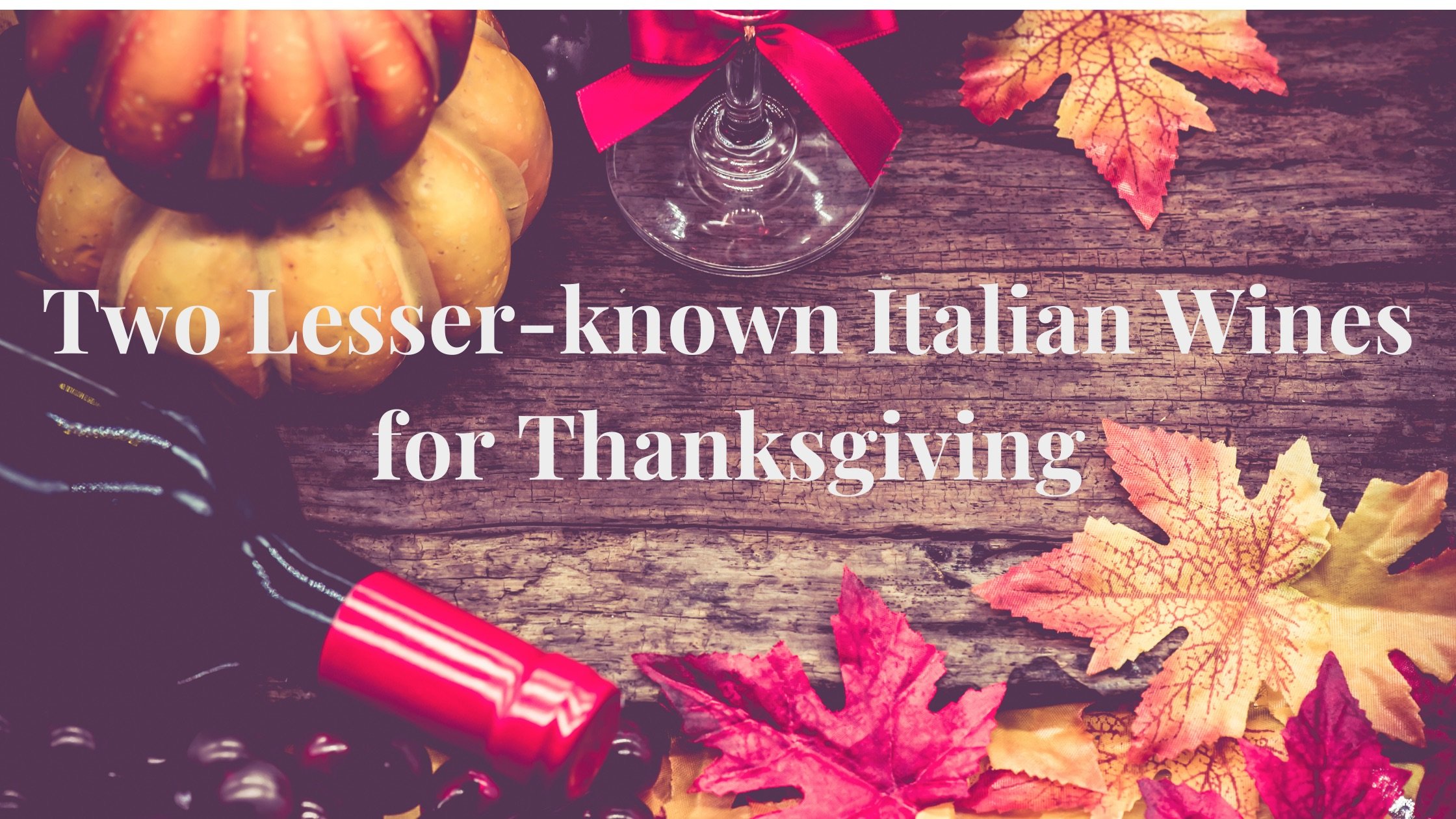 It's time for my Thanksgiving wine suggestions. Year after year, I've tried to present something original yet authentic from Italy. I've been trying to challenge you to find and later taste the "lesser-known" that in my opinion make perfect wines for the Thanksgiving menu.
All my suggestions (Heather also pitches in) are about winemakers that we personally know and we visit at least once a year. They are our wine "heroes" because they don't compromise on quality and they fiercely defend the authenticity of their wines with great respect for the territory.
Some of my suggestions are hard to find and might be unfamiliar to you.
But, trust me on this, they won't disappoint you because these are truly great wines and that are interesting but uncomplicated.
The two wines I am recommending for this year could not be any more different. Nevertheless they are our top choices for Thanksgiving, as they both pair well with a variety of foods and can carry throughout the whole meal.
Venturini Baldini
Region: Emilia Romagna (Emilia) province of Reggio Emilia
Production Area: Colline di Reggio Emilia
Annual Production: 100,000 bottles
Venturini Baldini is located in the hamlet of Roncolo and municipality of Quattro Castella, in the foothills between Parma and Reggio Emilia on land that almost a thousand years ago belonged to Countess Matilde di Canossa, the Vice Queen of Italy.
The winery was founded in 1976 where a 16th century villa (Villa Manadori) and an 18th century balsamic vinegar cellar (among the oldest in the province of Reggio Emilia) are located. In 2016 it was purchased by Julia and Giuseppe Prestia who have made a commitment to elevate the status of wines from Emilia, including the area's most famous wine, Lambrusco.
The estate is 321 acres, 74 of which are vineyards that are at an approximate elevation of 650-1300 feet above sea level. The microclimate of the estate allows the sun to cut through the winter fog and the summer heat is never too intense.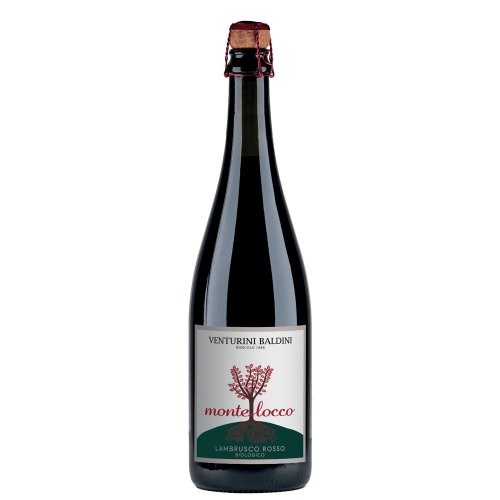 Lambrusco Montelocco
Grape: 100% Lambrusco Salamino
Region: Roncolo di Quattro Castella (RE)
Serving Temperature: cool (not at room temperature) 14° C / 15° C (57° F /60° F)
Pairings: This wine can accompany the whole meal, from antipasti of cold cuts, to first courses with meat-filled ravioli (with butter and sage), to fried food and grilled pork.
Drink by: Drink now.
Notes: A semi-dry, sparkling, juicy and pleasant Lambrusco; from grapes grown in clay soil at 790 feet; short Charmat fermentation method.
Appearance: Intense ruby red to the eye with purple hues in the glass.
Nose: The nose is rich and juicy, with a perceptible fragrance of aromatic herbs and juicy black cherries.
Taste: The taste is fresh and semi-dry with light tannins; pleasant and with excellent persistence.
Grillo Iole
Region: Friuli-Venezia-Giulia province of Udine
Production Area: Colli Orientali del Friuli DOC
Annual Production: 45,000 bottles
Anna Muzzolini's father started the winery in 1970 with a small plot of land, just enough to make wine for friends and family. They started with one hectare (2.47 acres) and now have nine (22.2 acres).
In 1999 Anna left her career as a researcher in Ferrara (she has a PhD in biology) to take over the winery. It was a life-quality choice for herself and her family. Her son Mattia is her right hand.
Friuli-Venezia-Giulia is a region known for white wines, but its reds are very impressive, too. 70% of the wines planted in the region are red varietals, and there are several autochthonous red grapes.
Red varietals are suited for growing in cooler climates (the winery in Prepotto is at the foot of the Julian Alps). Schioppettino di Prepotto is a cru as opposed to simply Schioppettino. Only about 20 wineries in the town of Prepotto produce the cru selection. It's a very tiny area (only 900 inhabitants).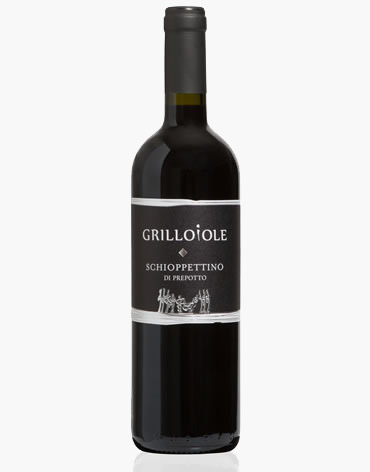 Schioppettino di Prepotto
Grape: 100% Schioppettino
Region: Friuli Colli Orientali (Prepotto)
Serving Temperature: 16° C / 17° C (60.8° F /62.5° F)
Pairings: This is a versatile wine that can go with the whole meal, from appetizer to dessert. We are recommending it for Thanksgiving. Also pairs well with merengue, chocolate, smoked salmon, avocado, smoky foods.
Drink by: Drink now or hold for up to 12 years. It will reach its peak in the next three to five years.
Notes: Aged two years in tonneax (a 500 liter barrel) made of French oak.
Appearance: Similar in appearance to Pinot Noir. Brilliant, not so dark.
Nose: Black pepper. This is a characteristic of the grape. It contains up to five times as much of the chemical compound Rotundone than other grapes that smell like black pepper (such as Shiraz).
Taste: Elegant wine with mild tannins. Acidity, quite fresh. Balanced. Easy to drink, but not simple.
What's behind this funny name?
The origin of the name is Schioppettino is unclear, but often attributed to the fact when bottled young and fermented in the bottle, Schioppettino became slightly sparkling, with "popping" ("scoppiettare" in Italian) on the tongue because of the carbon dioxide. This young bottling produces a medium bodied wine with a fairly low alcohol content. More recently, Schioppettino is vinified in french oak, creating a more full-bodied and intense wine that is suitable for aging.
Serving temperature matters.
It's no longer a rigid rule to chill wine to reach the right serving temperature. We always ask the best serving temperatures for red wines in the wine makers' opinions. What we've found is that lately red wines are being served lightly chilled when temperatures are high (it's a case-by-case scenario). In general, mind that:
Taste buds in our tongues are complex, but predictable.
If you serve a wine too cool, the flavors will all be hidden.
If you serve a wine too hot, the alcohol overpowers everything else.
If you serve a wine in the summer, the "room temperature" approach will throw everything off (chill the wine for some time before serving it).
Without the proper serving temperature it becomes hard to appreciate the four aspects of taste: sweet, sour, salty, acid.
The best temperature for red wine is F 59-65 degrees (C 15 – 18).
The best temperature for white wine is F 49-55 degrees (C 9 – 13)
Read Also: Previous Thanksgiving Recommendations
Do you have a recommendation for an Italian wine that pairs well with the Thanksgiving meal? Let us know in the comments below.