Tuscany is admittedly the top Italian "countryside" destination. However, there are still places that are very much under the radar. I recently (re)discovered some great natural landscapes that you might not even know existed. Read on to learn more.
Tuscany. When you say it, you cannot help but visualize beautiful hills lined with cypress trees leading the way to hilltop castles and villas. It is so evocative that I often refer to Tuscany as the best tourism brand that Italy has.
Tourissimo hasn't offered cycling or hiking tours there (yet) because we wanted to develop other programs first. Perhaps we were bored with the allure of Tuscany overshadowing so many other beautiful regions. We stood for the less attractive - not less beautiful - and underrepresented.
When I started working with a private group last fall for a cycling tour in the lesser-known parts of Tuscany, I was challenged to refrain from the obvious. Here are the three off the beaten path Tuscan places that you might not know about.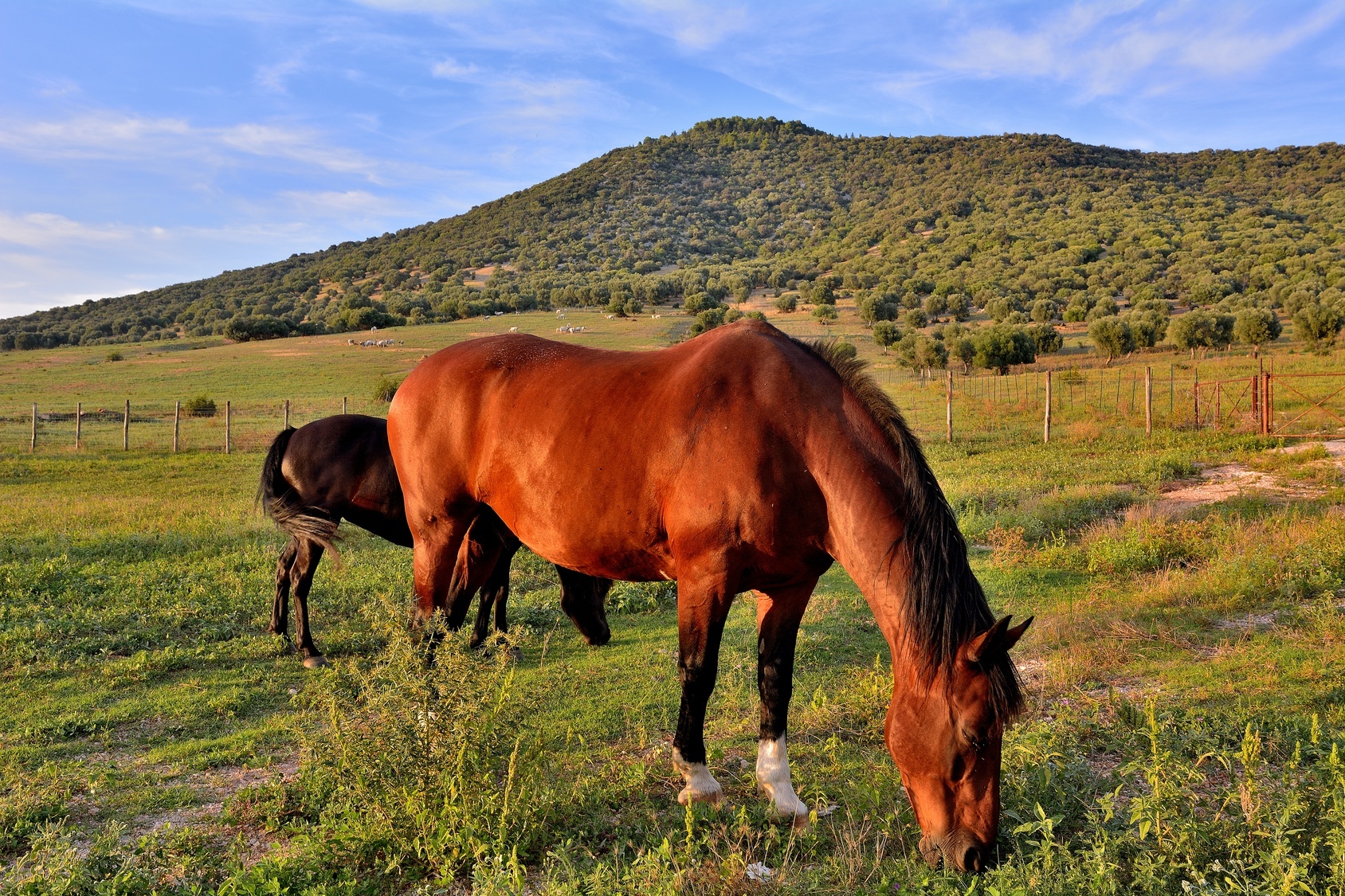 Maremma
The Maremma area is one of the very few territories left in Tuscany that remains true to its wild roots and is untouched by mass tourism.
It's a coastal area in southern Tuscany that was formerly mostly marshland. A first attempt to drain it was carried out as early as the 1700's by the Medici family, but it was mostly reclaimed much later as part of the "Battle for Land" under the Fascists (1922-1943).
The fear of malaria prevented overbuilding with settlements. But it's not all lagoon: thick forests of chestnuts and sprawling green fields of olive groves and vineyards stretch to the Tyrrhenian sea over sand dunes.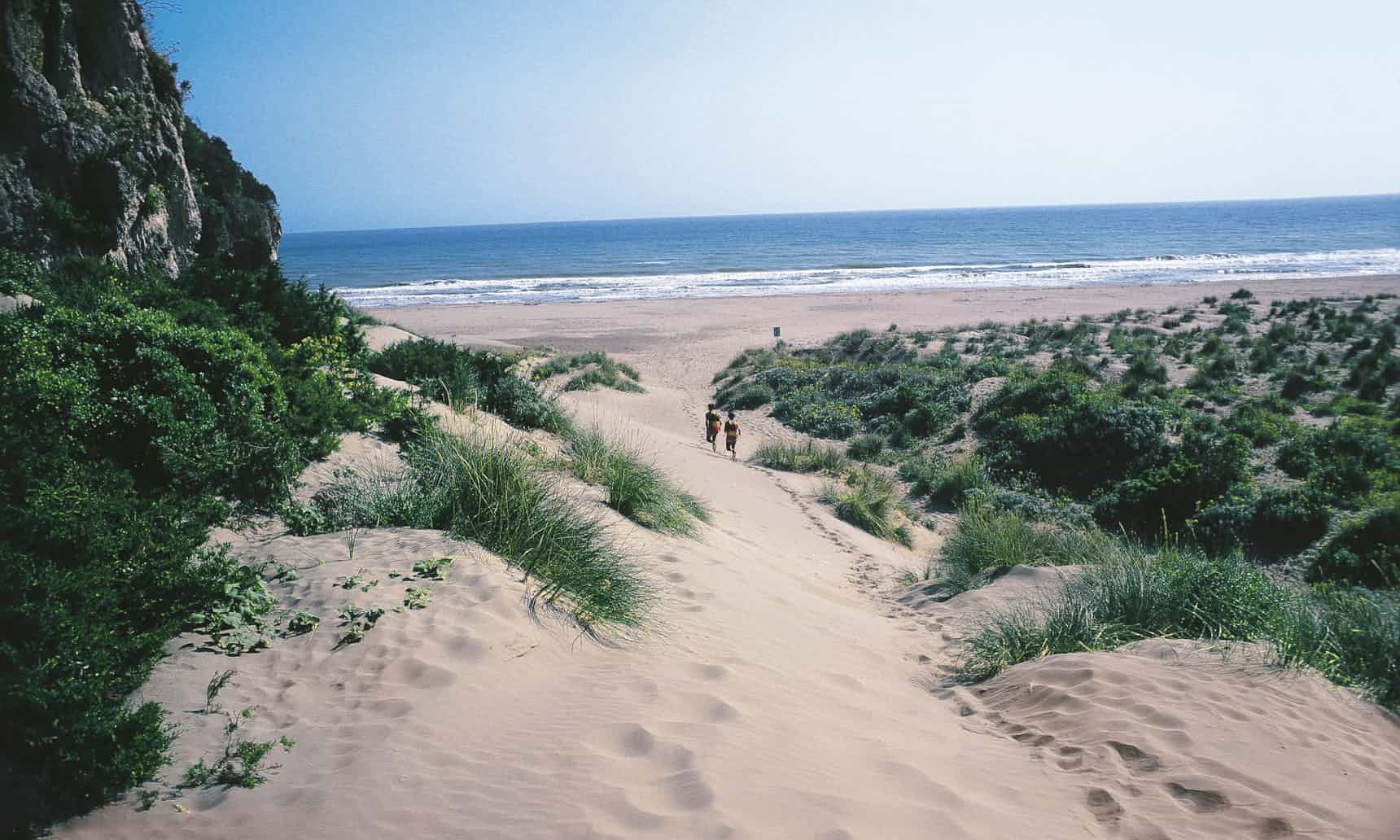 Maremma sand dunes - Photo credit: The Guardian
It was traditionally populated by the butteri (Italian cowboys), mounted cattle herders who rode horses (maremma breed) fitted with one of two distinctive styles of saddle, the scafarda and the bardella. Also, dog lovers might know about the fuzzy Maremma sheepdog (pastore maremmano).
Away from the lagoon, villages are like their own little world, immersed in a unique and rich history - mostly Medieval - and culture, where everyone knows everyone and peace, quiet and good homemade food and wine are king.
There are several WWF naturalistic oases and a regional park. The coastline is very much appreciated by the locals and are not as crowded as other seaside resorts up the coastline. It's almost a mystery how it has remained so under the radar being so close to iconic Florence and Siena that draw millions of tourists every year. If you are in the area, consider it as a breakaway from museum queues and you won't be disappointed. Porto Ercole (on the Monte Argentario peninsula), Talamone, Orbetello, and Capalbio are all notable coastal destinations.
Interested in a private tour?
Mount Amiata
The Maremma's northeastern border is made up of the slopes of Monte Amiata. The first thing you should probably know is that Mount Amiata was/is a volcano, however geological studies show that there has never been an actual eruption and that magma overflows created, layer after layer, a "pile" that reached the respectable height of 5,695 ft (1,736 mt). Mount Amiata, the only volcano in Tuscany, shows its unmistakable, yet lonely, outline also when viewed from a distance. An island that seems to be floating across a sea of gentle hills, it does not seem to belong there and locals proudly regard it as a "different" place, a hideout, and a distraction.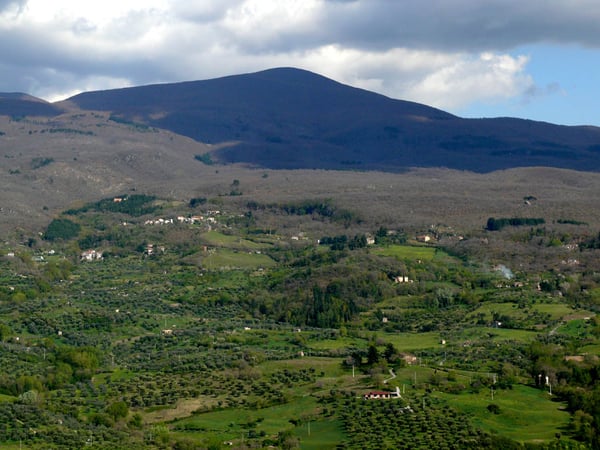 Mount Amiata - Foto credit: Wikepedia.
The Mount Amiata area is a paradise for sports lovers and all those who want to explore this beautiful territory by bike (mountain bike or road), on horseback, by foot, and while rock climbing. There's also a small ski resort near the top. There's more than unpolluted nature as you can also visit the historical hamlets dating back to the Middle Age. We see all around us the same landscape and the same buildings that a pilgrim covering the Via Francigena (Francis Way) probably admired in the year 1000. Visit Arcidosso, Castle del Piano, Santa Fiora.
Libere Terme of Bagni San Filippo and Petriolo
As you might imagine, there are thermal spas in the area around Mount Amiata. Thermal springs flow endlessly (ask the romans) from deep underground and create little paradise bubbles. The two that I want to point out are free, outdoor, and, again, still under the radar: Bagni San Filippo and Petriolo. They belong to the Libere Terme, which is a circuit of self-governing and free thermal spas. I would like to set the right expectations by saying that the 'self-governing' part can be tricky. I'll give you some examples: there are hardly any ancillary services, access is via unmaintained - but not difficult - trails, and large unruly Italian families could take over. It's all part of the experience, though!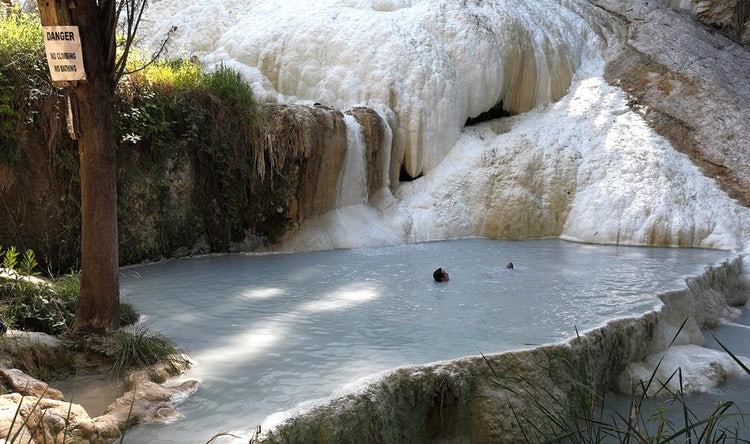 Bagni San Filippo, White Whale - Foto Credit: Discover Tuscany.

The hot springs of Petriolo are located between Mt. Amiata and Siena. The water is around 42°C (107 F) and gives way to a great experience, especially during colder months: just imagine the contrast between the hot water and the cold air outside. The site sits over an ancient roman settlement, inargubly the reason they settled there in the first place.

The springs at San Filippo are literally natural sculptures! They are located just outside the small town of Bagni San Filippo in the Val d'Orcia. The formations, waterfalls and small pools of hot water surrounded by the woods will seem to take you to another world.

There's a famous waterfall nicknamed White Whale for its similarity to the mouth of a whale. The calcium formation is the most impressive formation at the hot springs of San Filippo. The springs surge out of the ground nearby, coming out at 48°C (118 F), so the water at the White Whale is warm, very warm, which permits bathing in fall and winter.

You might also enjoy reading: The Heroic Winemaking of the Cinque Terre and

Destination Highlight: Volcanoes of Southern Italy