Opera 02 is an agriturismo located in the countryside of Emilia Romagna that offers local food and products, and rooms with a view all in an intimate setting. It's quickly become one of our favorite spots.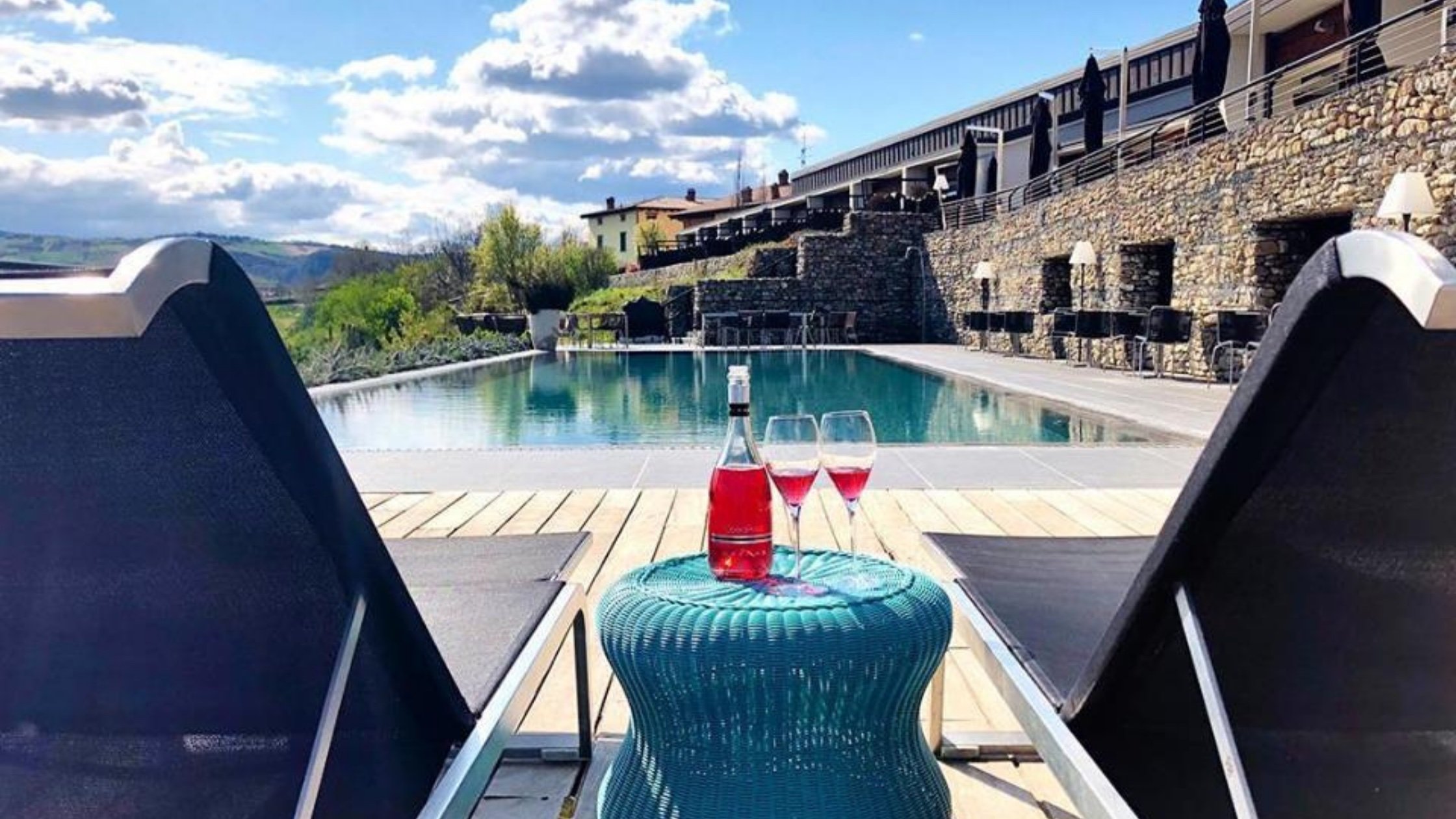 The Location: Castelvetro di Modena
Opera 02 is located just outside of the hamlet of Castelvetro di Modena, not far from Bologna and Modena. It makes an ideal, peaceful base from which to explore these cities and more. The surrounding area is picturesque: a countryside with rolling hills and vines.
The Property: An Agriturismo
An agriturismo is a working farm that receives guests, either for lunch and dinner or for overnight stays, and in many cases, both. They serve and sell much of what they produce and are often family-run. Some of them are rustic while others offer luxury amenities. Opera 02 offers 4-star accommodations.
Read our blog: What is an Agriturismo.
It is owned and operated by the Montanari family who bought the land in 2002 and first planted grapes, starting with the Grasparossa grape that is used in making Lambrusco and dates back to Etruscan times. They also planted Malbo Gentile, Moscato, Fiano and Trebbiano di Modena, all grapes traditionally used to make the Balsamic Vinegar of Modena. Today they produce and age both wine and Balsamic Vinegar of Modena on-site.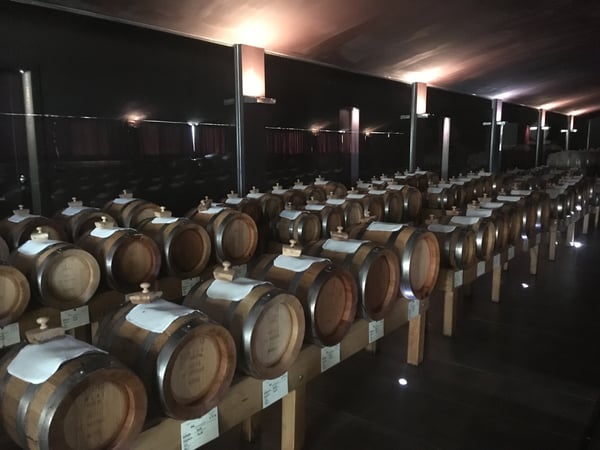 The Aging Room at Opera 02
Food and Wine
Opera 02 has a restaurant that is open to the public for lunch and dinner. The menu focuses on seasonal ingredients and all of the pasta is handmade. They use many of their own products (Balsamic Vinegar of Modena and other condiments, wine and grappa) while many others come from the surrounding area. They respect traditional recipes while offering modern interpretations. The dining area is indoors and outdoors and most seating offers views of the countryside.
The Hotel
There are six rooms (junior suites) that all have a private balcony with sweeping views of the landscape. Each room is named after a local product. The rooms are located across the hall from the balsamic aging room and all are housed within a renovated barn. There is an outdoor swimming pool and a wellness center.
Stay here with us!
We stay at Opera 02 on our Chef Bike Tour in Emilia. During our visit we tour the vinegar aging room and the wine cellar. Our chefs also help prepare our dinner at the property.

View from one of the Rooms at Opera 02