You've booked or are going to book a supported bike tour (hopefully in Italy, and hopefully with us). After the initial excitement, a ton of questions start popping up in your mind. Chances are, we have answered these questions many times before. In this week's blog, we cover 10 of the most frequently asked questions we get about preparing for a bike tour.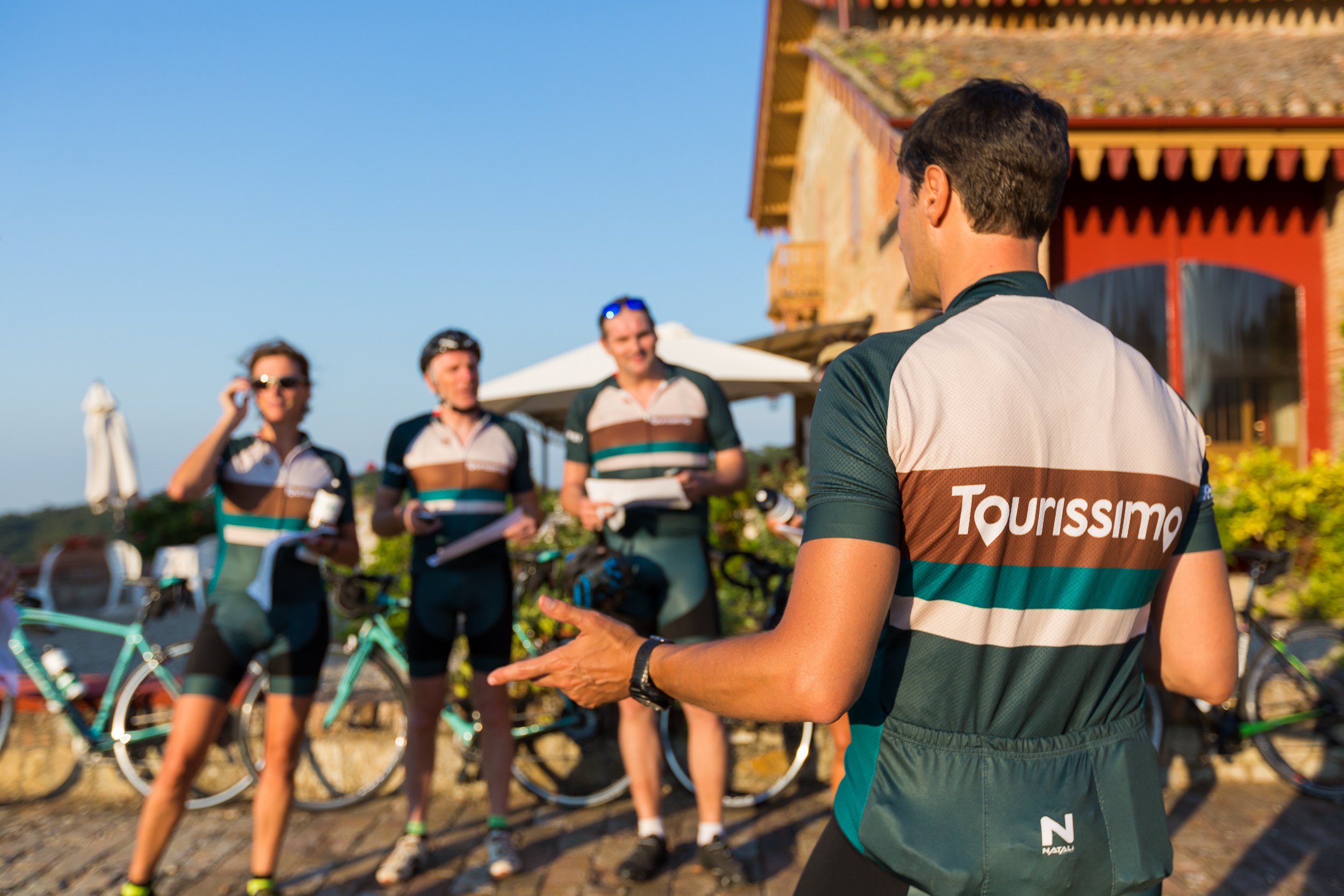 About Packing and Traveling
How do I pack for a weeklong bike trip?
Other than your civilian clothes, you will need riding gear. As a general rule, your riding gear should amount to 50% of your total luggage. If not, you are probably not going to have enough riding-specific clothing that can also withstand swings in the weather. You won't need spare parts for your rental bike, but a multitool can come handy. Bring it only if you are familiar with its functions, otherwise rely on your guides and travel mates.
Make sure to check the extended forecast for the places you will visit so you know what to expect and what to pack. Also, don't forget to read the pre-departure info that will be sent to you for any special instructions.
How do I arrange my flights?
Although flights are not typically included in bicycle tour packages, the tour company can provide helpful information about flights that arrive at your tour's destination. Keeping this separate gives you the flexibility to choose flights that suit your budget and schedule. The tour itinerary will include arrival and departure info. Keep in mind that the arrival and departure airports for your chosen tour may be different. Be sure to share your flight information and other travel arrangements with the tour company to ensure a smooth start to your adventure.
Will someone pick me up at the airport?
It depends. Some travel companies provide one or two group transfers from the airport to the first hotel, while others will provide information and options on how to reach the first hotel where you will meet the guides and the group. Read your travel info under "What's Included" to find out how that is handled. Based on our experience and feedback, we prefer to have a guide pick you up at the airport. Finding your way, jetlagged and perhaps not speaking the language, is not the best way to start a vacation. If you plan to get around by train - in Italy - you can read this blog with all of the basics.
About the Bicycle
Do I need to bring my bike or can I rent one?
That is your call, and there are pros and cons to either decision. Bringing your own bike ensures that you will be comfortable without any adaptation time. On Tourissimo tours, guides will help you to assemble it at the start of the trip and box it up to go back at the end of the trip. Consider the cost of the extra piece of luggage applied by some airlines. Consider also the investment of a safe bike case (you can also borrow one from a friend or use a cardboard box that you can pick up at your local bike shop).
If you decide to use the tour company's bike, find out how much they charge for the rental, and the model and year of the bikes they rent. In some cases the bike will be included in the cost of the bike tour. Still, find out what bikes they are offering. The lowest gear on the rental bike should be comparable to what you use on your bike at home. By lowest gear, we mean the gear you engage on the toughest climbs, which is indicated by number of teeth on the smallest chainring x number of teeth on the largest cog on the cassette on the rear hub. The Basics of Bike Shifting by Bicycling magazine.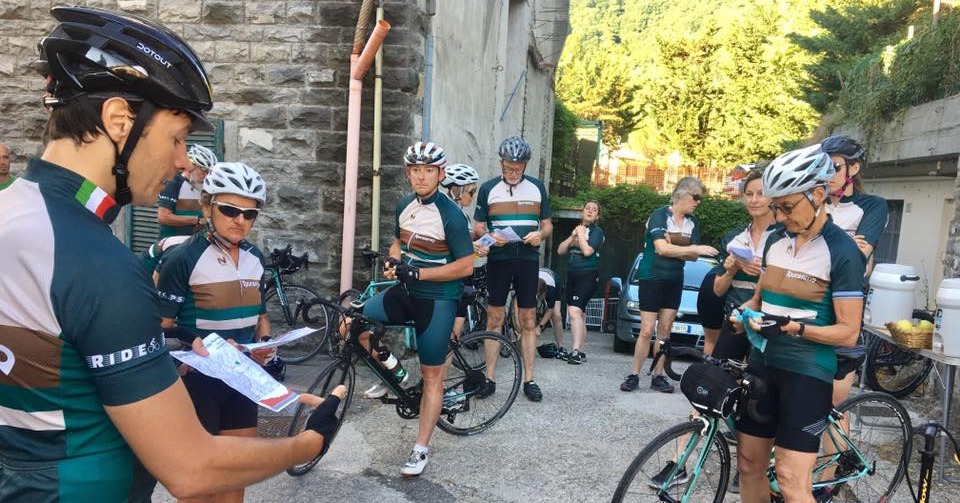 Will I need my helmet/pedals?
Consider bringing your own helmet, bike saddle, and pedals if you use clip in shoes. Loaner helmets are usually also available, and you can always ride in tennis shoes and standard pedals that come with your rental bike.
Do I need to fix my own bike?
Having some bike mechanical skills does not hurt, and some day those skills could come handy. But one of the nice things about going on a group bike tour is that the guides have the knowledge to tune up and fix your bike. They will keep bikes running smoothly throughout the week and if something needs a major repair they can rely on their network of local bike shops. The support van carries spare parts and tools.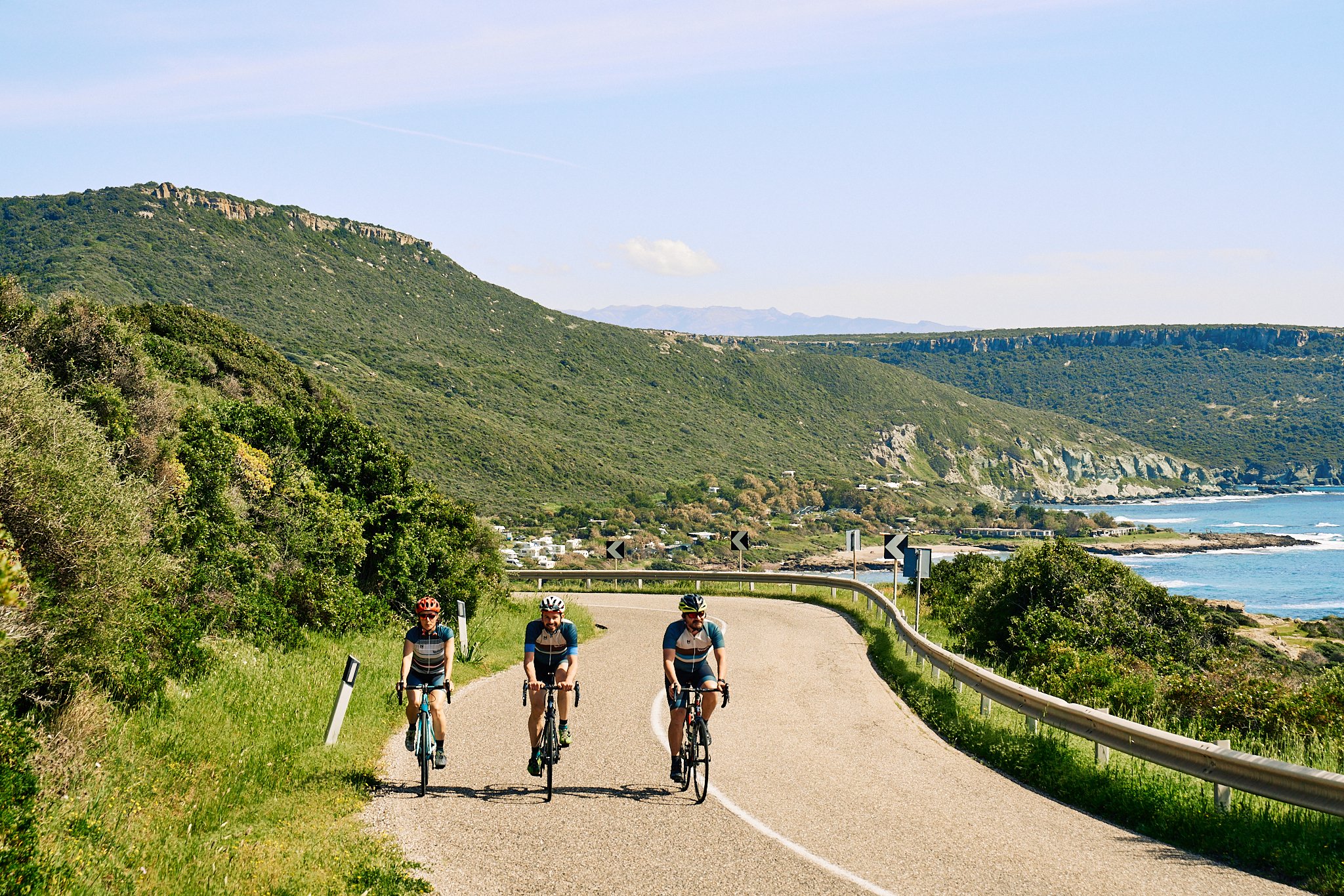 About the Rides
Am I going to be able to accomplish the rides?
That's a fair question. Until we see you riding over a couple of days, we have no way of knowing what you are capable of on a bike. In fact, you are in the best position to answer that initial question. But remember:
You should ride at your own pace and not anyone else's.
If you start the week conservatively, you'll find yourself improving and getting stronger.
The van is your "buoy" on the road.
Break down long climbs into manageable portions (hydrate and take pictures at each stop!)
On the travel company's part, they will:

Ask you about how much you ride and on which terrain (mileage, flat or mountains?)
Try to match you to the right program (bike tours are rated based on the fitness level required)
Encourage you to push the boundaries of your comfort zone. If one of your goals is to improve as a cyclist, that is the only way.
Speak to you about the rides and terrain so you can picture what to expect.
It is important and fair to you and to the rest of the group participants that you are realistic about your ability, and the fitness level of the tour you are booking.
Do we ride in bad weather?
You do need some rain gear. You will ride even under some rain. If the guides judge that it is unsafe to ride, they will plan or adjust accordingly and substitute the ride with an alternative activity such as a visit to a museum or a wine tasting. Good guides always have a plan B up their sleeves.
Here's an article on what to wear on an active travel tour.
How do I find my way?
It's unrealistic that you would ride all day with a tour leader or with other riders in a large group. Bike tours are usually designed and planned so that anyone can navigate independently. The tools used for navigation are maps and cue sheets and/or GPS devises or smartphone apps. Your guides will know the route, check on everyone regularly, and communicate with each other if they think anyone is missing. They also know the tricky intersections and easy-to-miss turns and will make sure to alert riders of those or will stop to point you in the right direction.
Do you want to read about the quality of good guides: The Qualities of a Good Tour Guide
Tipping
Should I tip the tour leaders? How much?
Most tour leaders are energetic and enthusiastic around guests, but they also work very hard behind the scenes. Well trained, professional guides really care about delivering a great experience on tour. Typically, guests on tour either put together a tip pool for the guide team or simply tip them individually. Tipping 5-10% of the tour price seems to be the standard. For more tipping information while in Italy, click here.
Have more questions for your upcoming bike tour? Comment below.