A cross between a hotel and a homestay, an albergo diffuso lets visitors experience an area like a local while offering the services of a hotel. Read on to find out more.
The idea of the Albergo Diffuso started in the 1980s as a way to revive some of Italy's off-the-beaten-path, crumbling and half empty villages and town centers. Many of them have been abandoned by the younger generations moving to the cities to start careers or to live a more modern lifestyle. Others have been nearly destroyed by earthquakes. All have a story to tell and have historical centers with interesting art and architecture.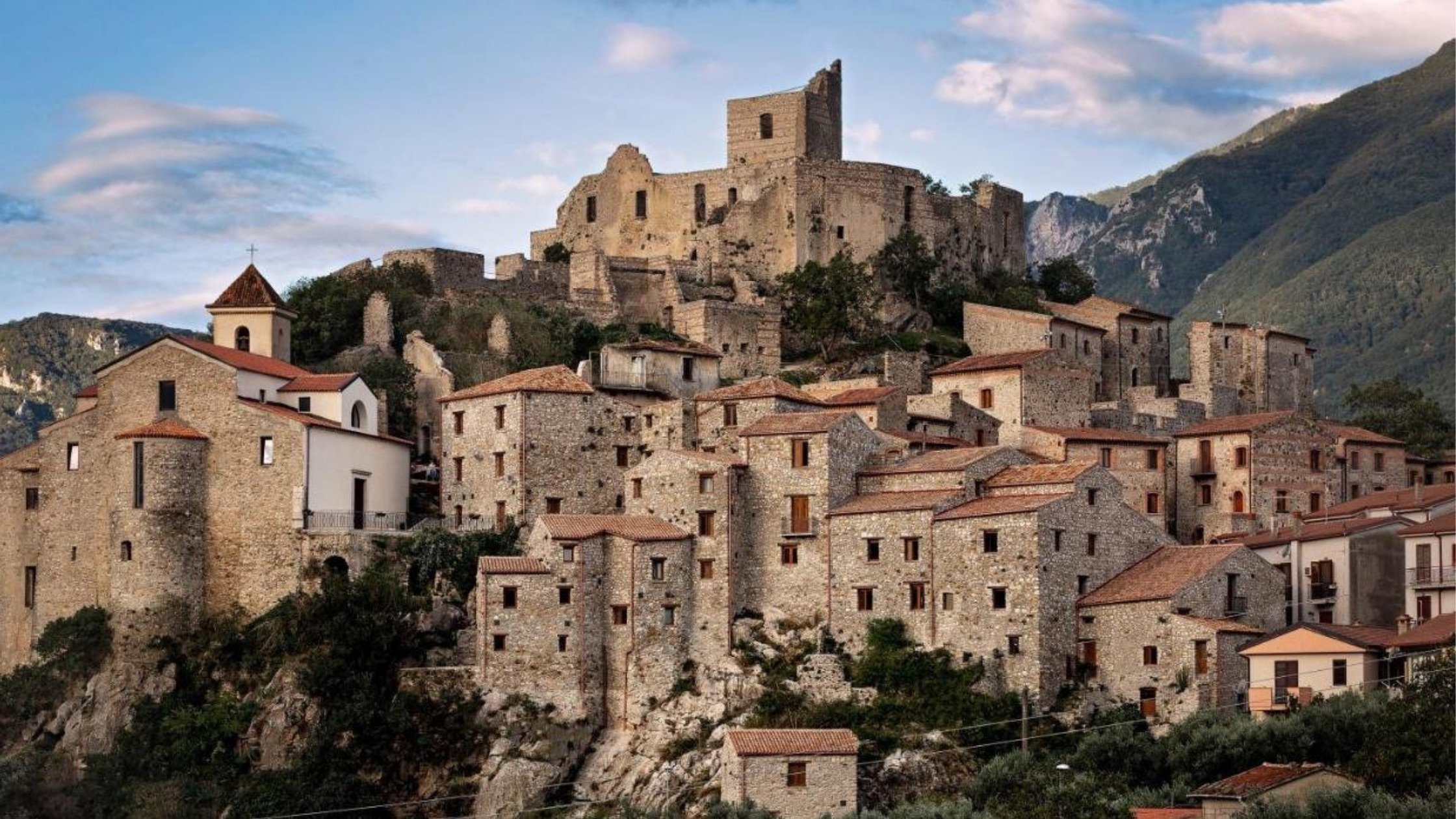 The Village of Quaglietta, Site of an Albergo Diffuso
The concept is to transform many of the empty houses in these villages into a "diffuse hotel," in which the guest rooms are intermingled with the homes of village residents.
This will help to combat depopulation and reduce the need for new hotel construction. It will also give guests the chance to experience a place as a local.
Albergo diffuso translates literally as "scattered hotel." The principle is that rooms, decorated in a consistently authentic and local style, are scattered throughout different buildings within the town but overseen by one manager. There is a single reception desk and a traditional breakfast might be served at a local cafe or in the kitchen of one of the local houses, or delivered to your room. A great example of an albergo diffuso is Hotel Sextantio in the caves of Matera. This hotel is on two of our programs in Puglia, both walking/hiking and cycling.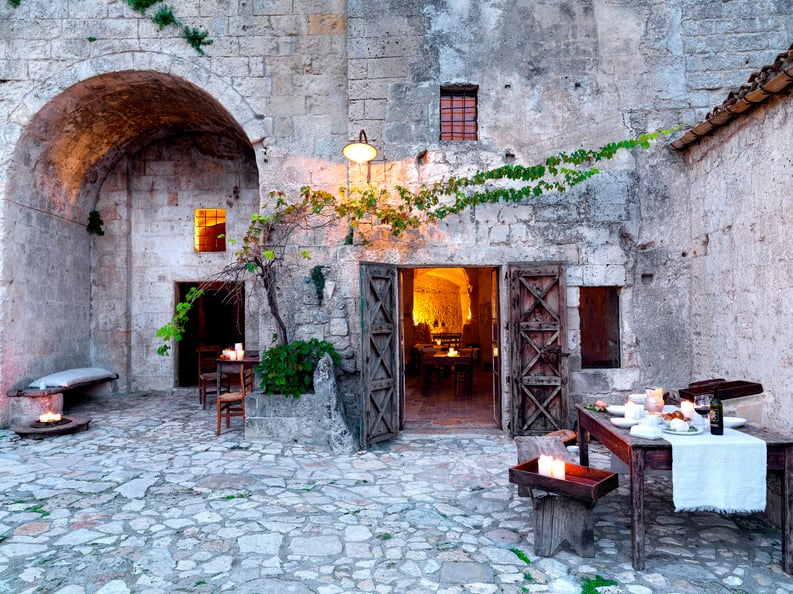 A Courtyard in Hotel Sextantio
Another example is in UNESCO-recognized baroque Sicily: Borgo Hedone.
Borgo Hedone, in Scicli, is another timeless place. Scicli is packed with baroque architecture and it feels authentic and welcoming. In that setting, Borgo Hedone (borgo means hamlet) consists of a noble 18th-century Sicilian palace surrounded by independent rooms and connected by typical cobbled paths, which make the atmosphere unique and precious. Lush gardens and terraces afford some truly spiritual sunsets over the canyon where St. Bartholomew's Church is the main landmark. Alberghi diffusi are hard to describe and they must be experienced. You can do so on Tourissimo's Sicily East Multisport tour.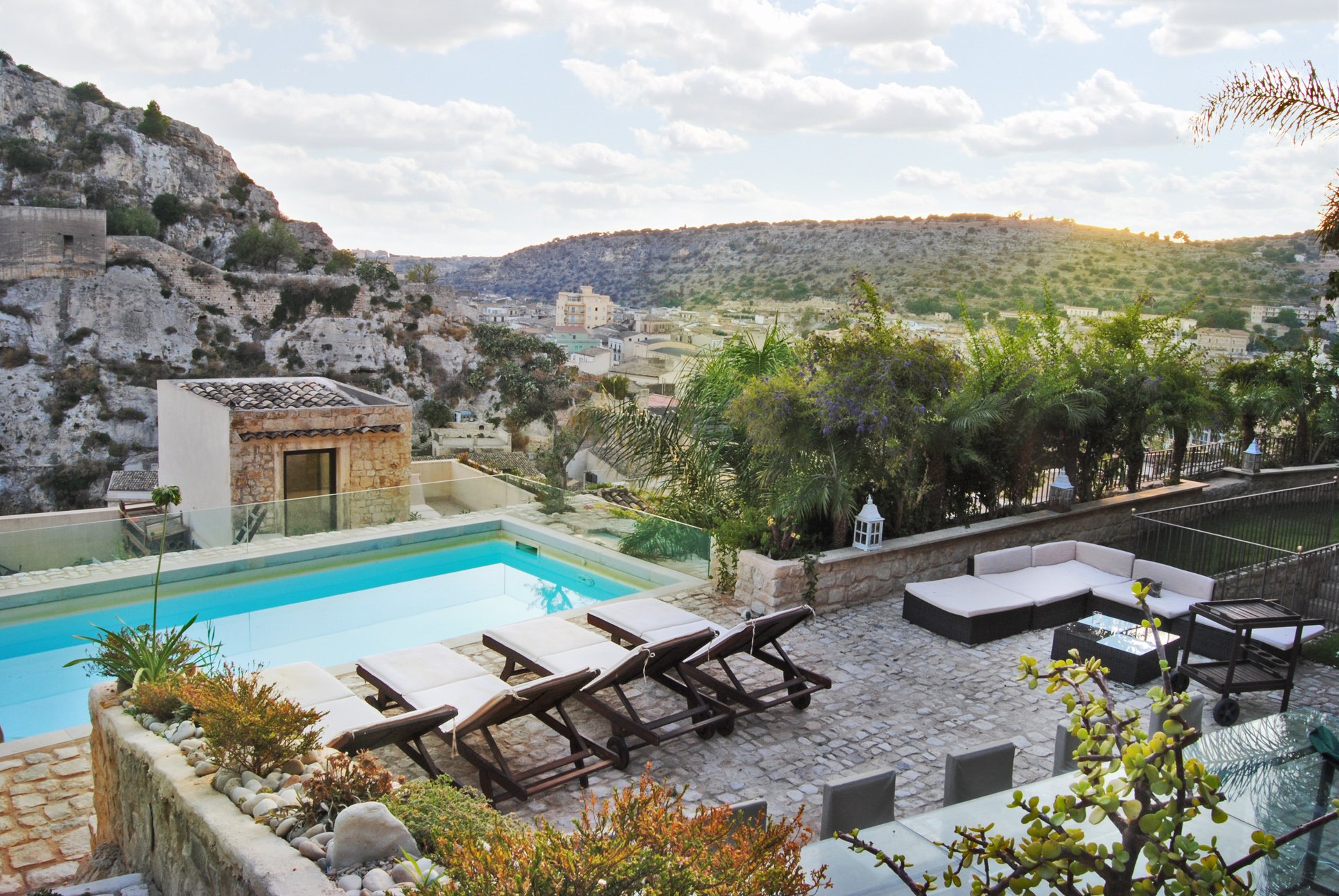 Borgo Hedone is a hidden gem
An albergo diffuso is the perfect mix of hotel and homestay that allows guests to feel like they are a part of local life. When you stay in an albergo diffuso the person living next door to you might be another tourist, but could just as easily be the barista who works at the coffee shop down the street, the person who runs the shop downstairs, or a friendly old lady who sits in her doorway, shelling peas or knitting, blessing you with a wide smile each time you pass.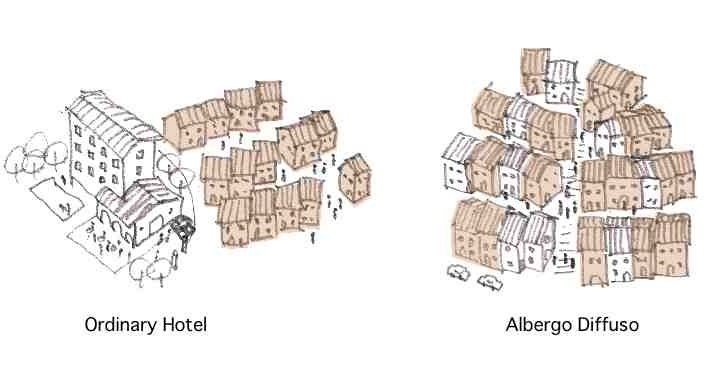 Giancarlo Dall'Ara, an Italian hotel marketing consultant, developed the model for the albergo diffuso in the 1980s after visiting a nearly-abandoned town in the region of Friuli that had been damaged by an earthquake. He later founded the National Association of Alberghi Diffusi, becoming its President.
"I think of an albergo diffuso as a novel that tells the story of a culture. Guests are brought into the story temporarily so they can better understand the way of life." G. Dall'Ara
As of now, there are 40 Italian "Alberghi Diffusi" recognized by the national association and 13 Italian regions have adopted legislation regulating the concept. The idea is spreading and countries such as Switzerland and Croatia have adopted the formula as well, with other countries expected to follow suit.
A BBC Hacks podcast on Santo Stefano di Sessanio claims that there is great potential for both repopulating nearly abandoned villages and for business, and there are up to 15,000 Italian villages that could benefit from this new type of hospitality.
If you enjoyed this blog article read also Digital Detox Hotels in Italy: Monasteries And Countrysides.